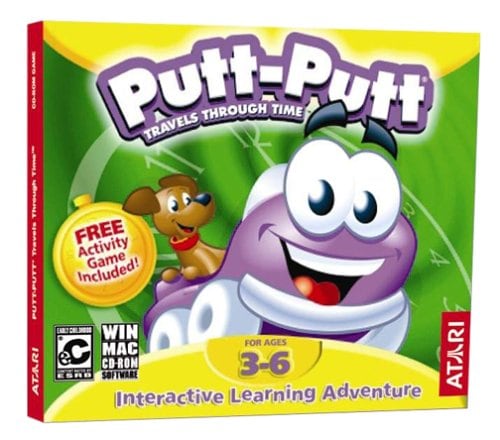 This week we're going on yet another stroll down memory lane with the classic game series Putt-Putt. Released in 1992, Putt-Putt is one of Humongous Entertainment's oldest game series and honestly, one of the most imaginative of the games that they've created.
Humongous Entertainment is the company that created the Freddi Fish and Spy Fox game series, so they're quite a familiar company to those of you that follow this Video Game Fashion series.
Putt-Putt is our titular protagonist and his misadventures usually include him trying to do the right thing, but ultimately messing things up and having to fix it all. However, this is not done without his trusty sidekick, Pep.
This game is definitely one of my all-time childhood faves, so read on to see how you can get some of these nostalgic outfits inspired by Putt-Putt.
Putt-Putt
Putt-Putt is a car, so there's not much to work off of clothing-wise. To transform Putt-Putt's purple exterior and cheery demeanor into something wearable, begin with a purple chiffon dress and pair it with some bright white knee-high socks.
Throw on a brown fuzzy coat and a pair of brown combat boots to keep things warm. Finish the look off with the '90s-era staple that's slowly making waves in this decade: a newsboy cap.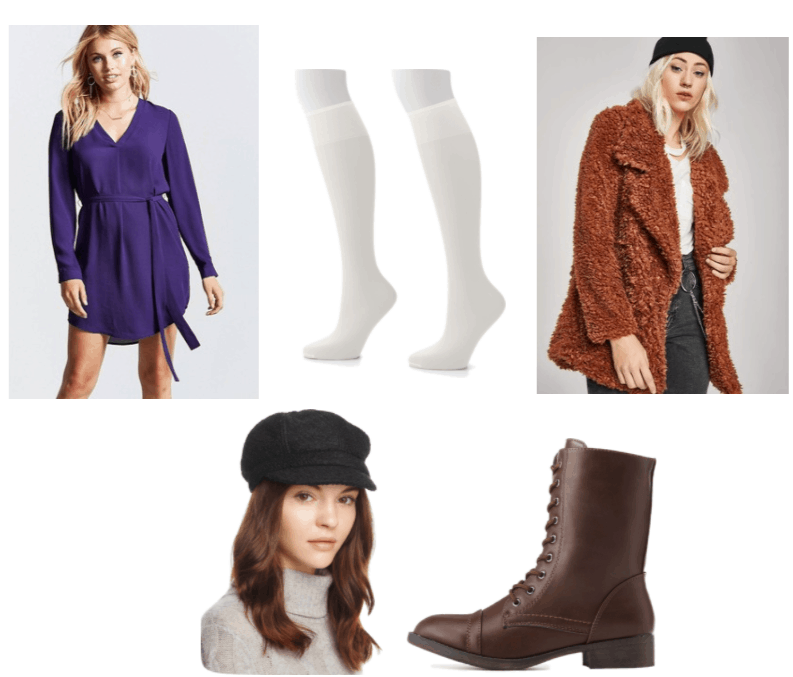 Products: Hat – Bloomindale's, Boots – Charlotte Russe, Dress – Forever 21, Socks – Kohl's, Coat – Dolls Kill
Pep
Pep's inspired look revolves around dark, earthy tones, beginning with some skinny, pleated pants. Pep's fur is like a built-in sweater, so throw on a cropped sweater and a beige, oversized cardigan to keep yourself warm.
Slip into a pair of velvet block heels and lastly, ditch the dog collar for this golden choker with charm detailing.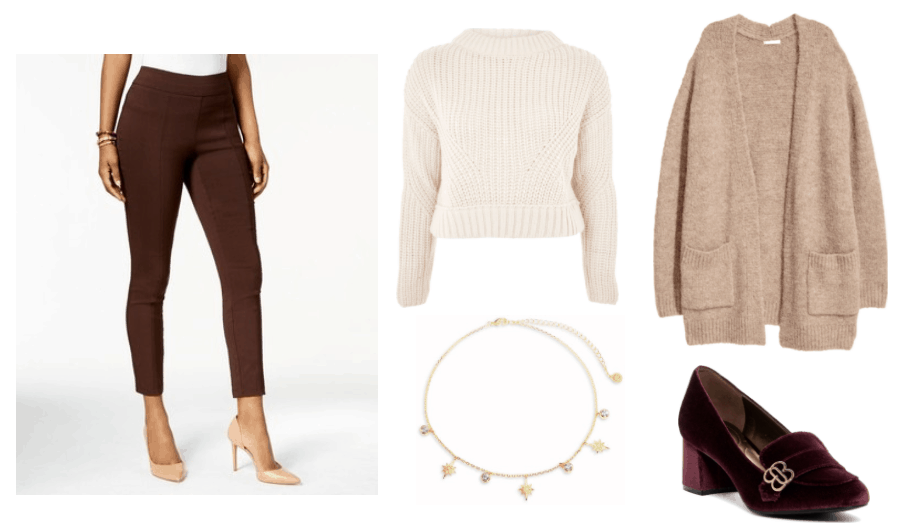 Products: Pants – Macy's, Cardigan – H&M, Choker – Saks Fifth Avenue, Shoes – Nordstrom Rack, Sweater – Topshop
Fatty Bear
Though Fatty Bear is not technically a character in the series, he does make a cameo in a bunch of the Putt-Putt games. He and Putt-Putt even have a spin-off game called Putt-Putt and Fatty Bear's Activity Pack. It was released in 1994 and features a bunch of mini-games put together on one CD.
Unlike Putt-Putt and Pep, Fatty Bear actually wears clothes. A funky pair of red overalls, that is. Throw in a pair of those and colorblock the look with a camel newsboy cap and a burgundy tee. These pieces are not only chic, but functional and playful as well. Finish the look off with a pair of brown combat boots that are perfect for stomping around in.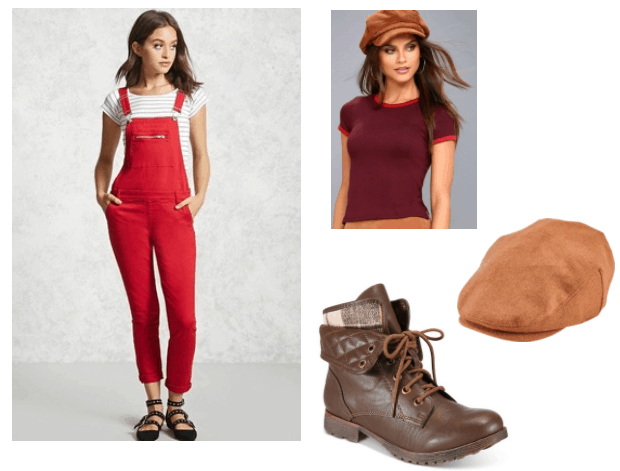 Products: Overalls – Forever 21, Boots – Macy's, Hat – Nordstrom Rack, Shirt – Lulu's
What do you think?
Did you enjoy the Putt-Putt game series? If so, which one was your favorite? Which of these outfits would you pick to wear around town? Let me know in the comments!