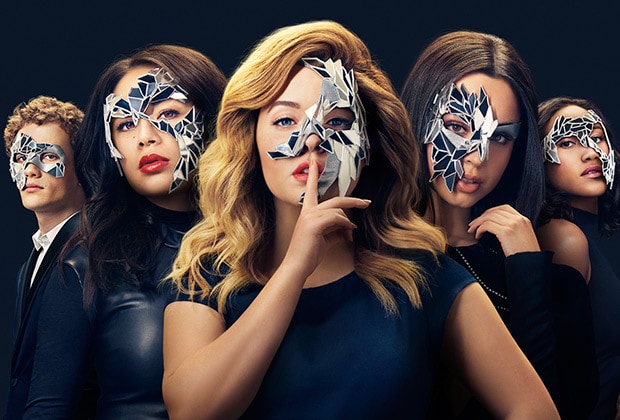 *Spoilers ahead for both Pretty Little Liars and The Perfectionists!*
On March 20th, Freeform premiered its new Pretty Little Liars spin-off show, The Perfectionists. Based on the Sara Shepard novels of the same name, the series documents the lives of three college students who become embroiled in a murder-mystery when their frenemy is killed by an anonymous, black-hooded figure. Sound familiar?
The series also sees Pretty Little Liars actresses Sasha Pieterse and Janel Parrish reprise their roles as Alison DiLaurentis and Mona Vanderwaal respectively. For Alison, the move to Beacon Hills is a much-needed fresh start following her breakup with Emily Fields. Is anyone else still crying over this #Emison heartbreak?!
Consequently, when Alison arrives to join the faculty at Beacon Heights University, she realizes that everything is not what it seems at this seemingly perfect school. In characteristically Mona-like fashion, Ali's old frenemy appears suddenly in her new house, innocently wielding a knife as she presents her new neighbor with a welcome pie.
The BHU Trio
The pilot then introduces us to the show's three principal leads.
There's Caitlin Park-Lewis, an academic overachiever aspiring to follow in her mom's footsteps to a career as a state senator.
Next we have Ava Jalali, an up-and-coming fashion designer and YouTube influencer whose wealthy dad is living off-the-grid due to charges of embezzlement.
Finally, we meet Dylan Walker, a prodigious musician with a perfect boyfriend and a not-so-perfect family life.
So, now that you're all caught up on the basics of BHU's most important players, here are four looks inspired by the show's four leading ladies. Kisses! -A
Alison DiLaurentis
Who is Alison?
Alison has come a long way since her mean-spirited schoolgirl days. Her evolution from missing teenager to respected English teacher played out over seven dramatic seasons of Pretty Little Liars. Yet even out of Rosewood, Ali just can't seem to catch a break. As revealed early on in the pilot, Alison and Emily have split up because 'it all comes back to trust.'
We know that Alison puts her career on the line by giving the BHU trio an alibi for the night Nolan died, but perhaps she is doing this because of some misplaced maternal guilt? After all, she HAS apparently left their twins in Emily's care. Hopefully PLL producer I. Marlene King will expand on this plotline in later episodes!
Alison DiLaurentis Fashion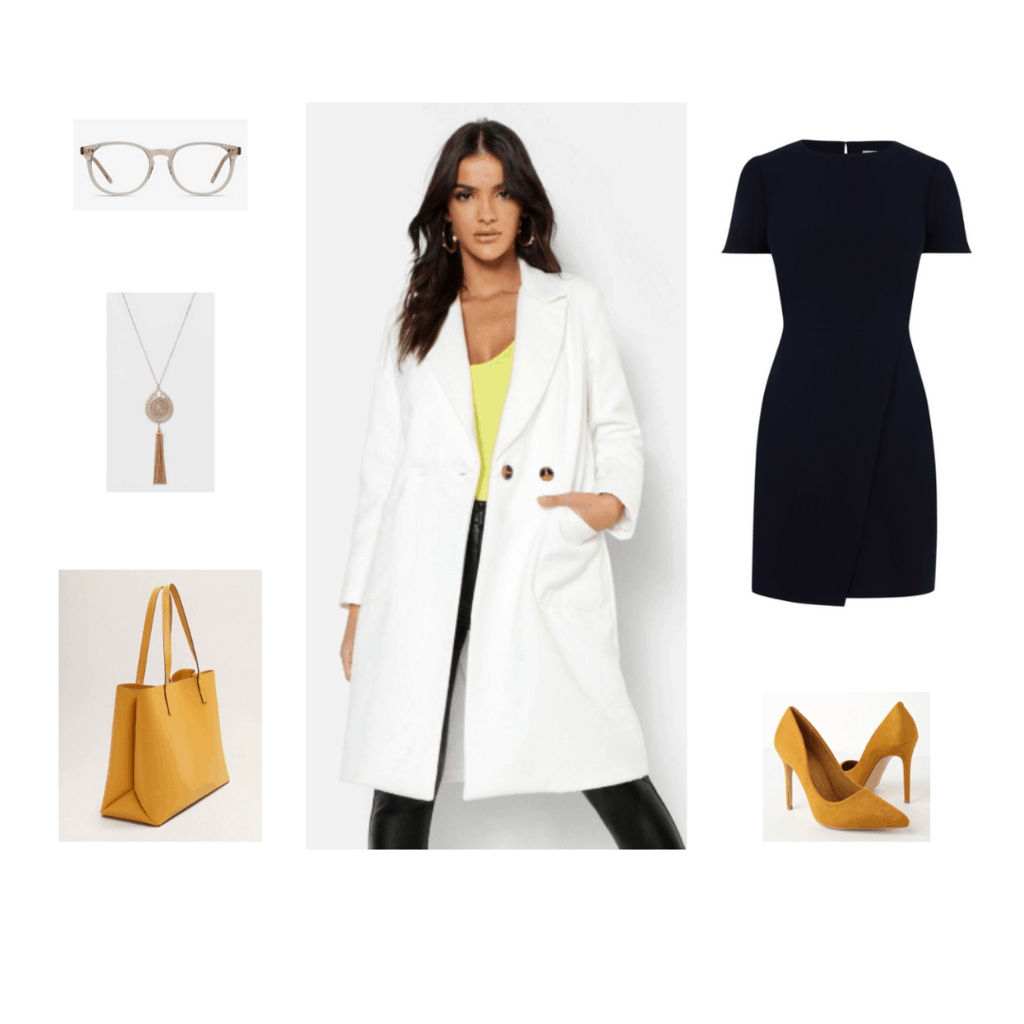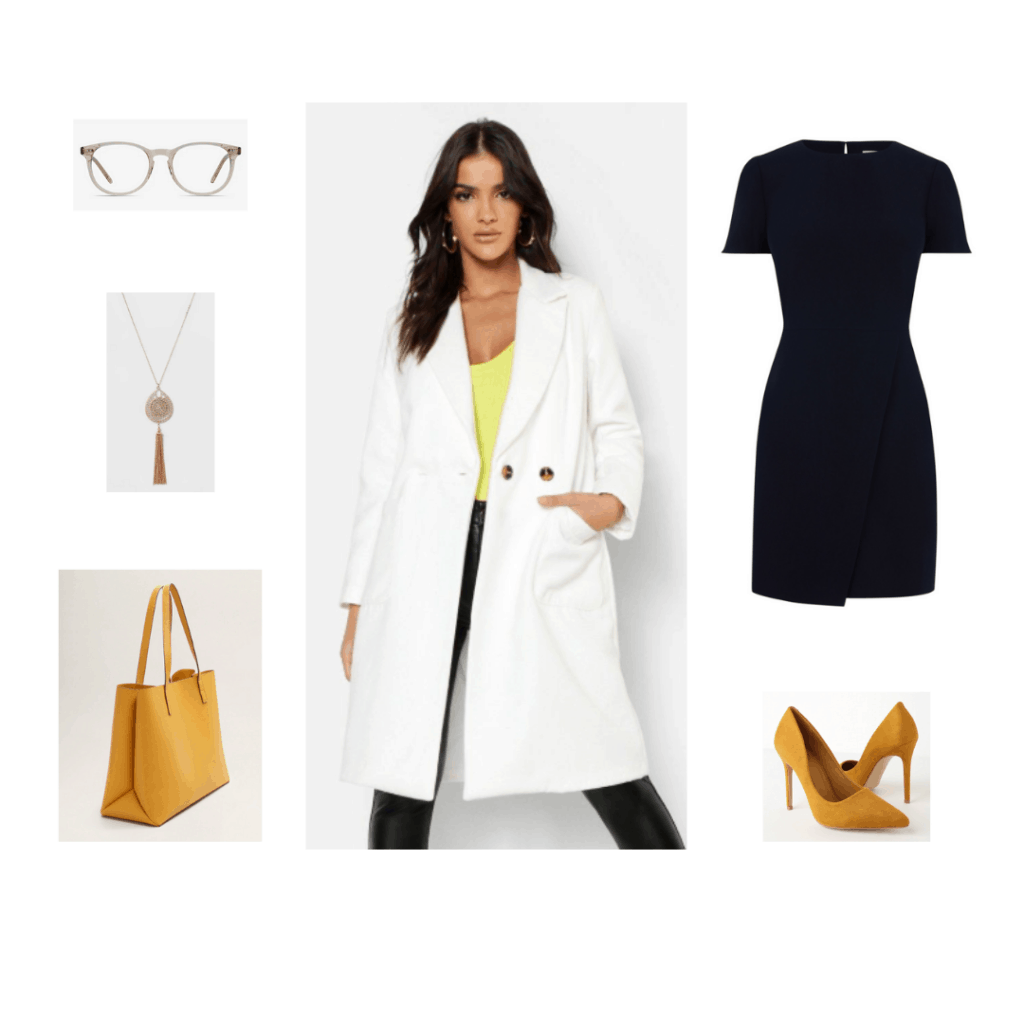 Products: Coat – Boohoo, Dress – Warehouse, Shoes – Lulus, Bag – Mango, Necklace – Target, Glasses – EyeBuyDirect
Mona Vanderwaal
Who is Mona?
Ah, Mona. How do I even begin to describe the enigma that is Mona Vanderwaal?
She started out in the original series as Loser Mona, before becoming Popular Mona under Alison's (and Hanna's) guidance. Then, she turned on her BFF and became Stalker Mona before revealing herself to be Original -A in Pretty Little Liars' season 2 finale.
By the close of the show, longtime BFFs Hanna and Mona agreed to forgive and forget, despite the fact that Mona PURPOSELY HIT HANNA WITH HER CAR! But this is PLL. Just roll with it.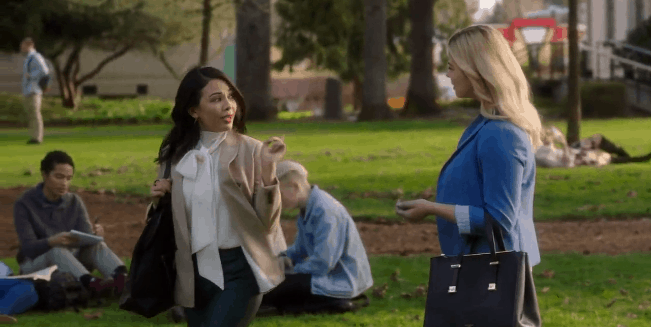 Anyways, The Perfectionists states from the get-go that Mona has returned from Paris to seek a fresh start as a faculty member at BHU.
However, as revealed by the pilot's end, Mona is in fact moonlighting as an accomplice in a secret service-looking conspiracy. The college's top-tier security system, Beacon-Guard, is said to keep residents and staff safe, but could it actually be doing more harm than good? Only time will tell.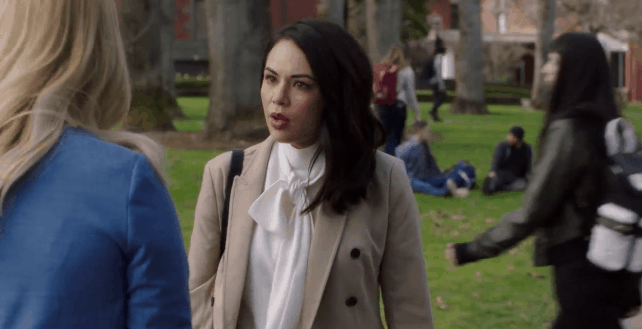 Mona Vanderwaal Fashion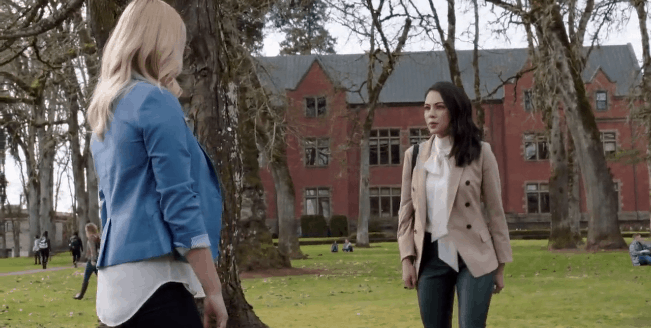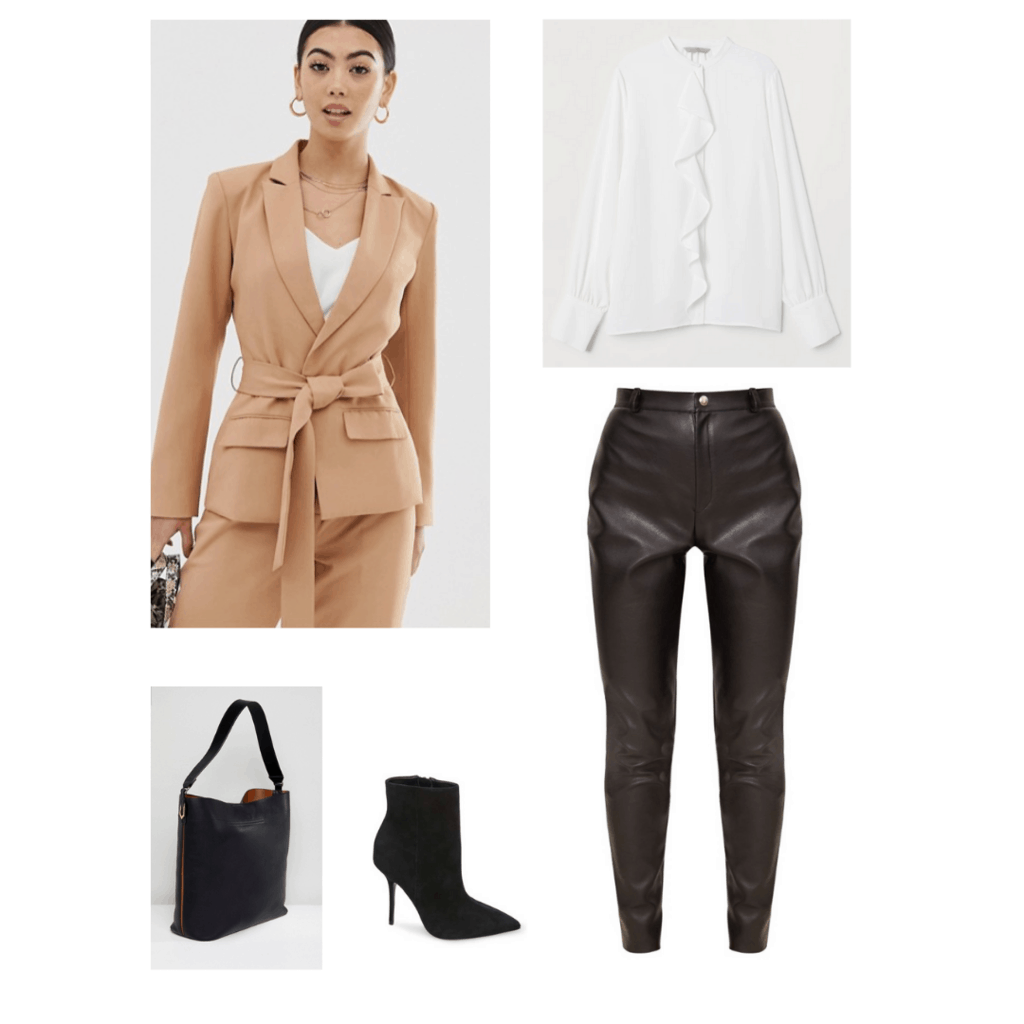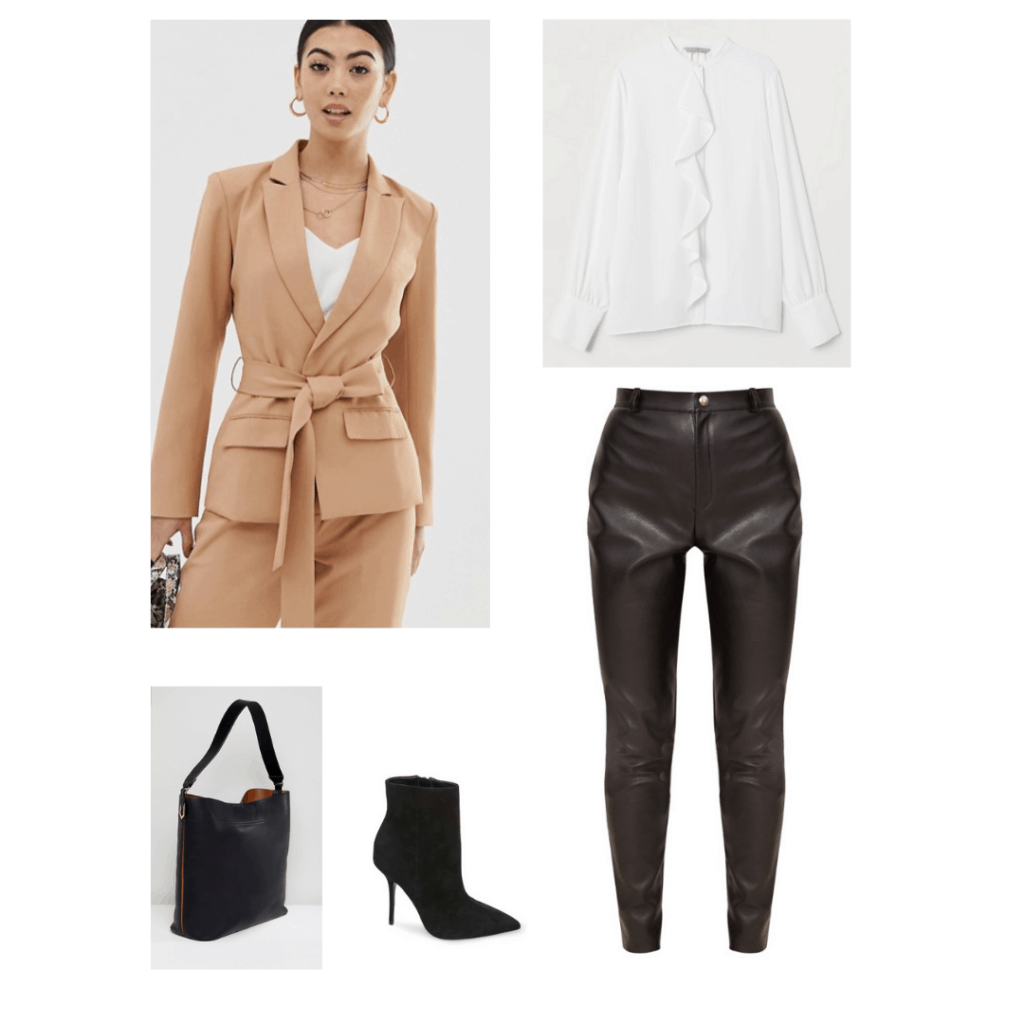 Products: Blazer – ASOS, Blouse – H&M, Pants – Pretty Little Thing, Bag – ASOS, Heels – Steve Madden

Caitlin Park-Lewis
Who is Caitlin?
The daughter of two moms (one of whom, as mentioned above, is a senator), Caitlin Park-Lewis may just be the second-coming of Spencer Hastings. Type A and ambitious, Caitlin's preppy-casual aesthetic matches her personality.
Caitlin Park-Lewis Fashion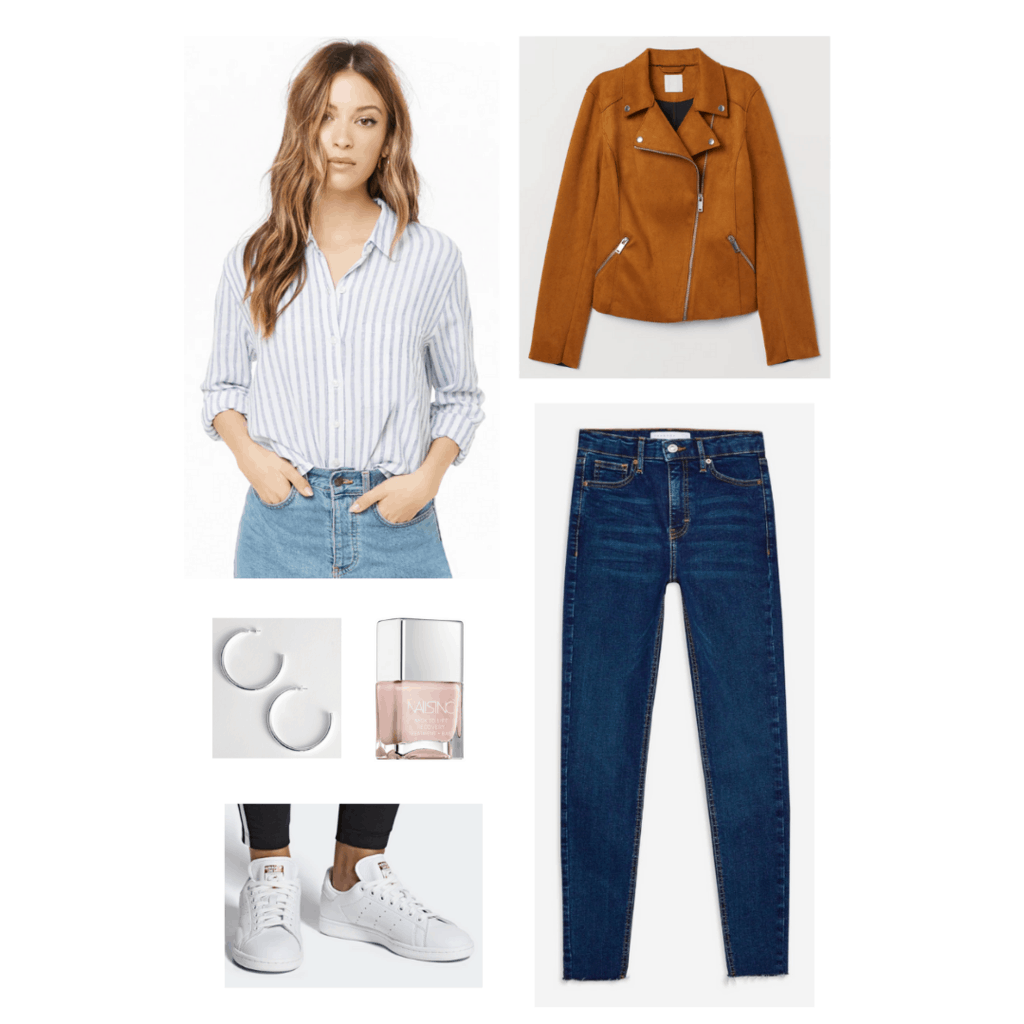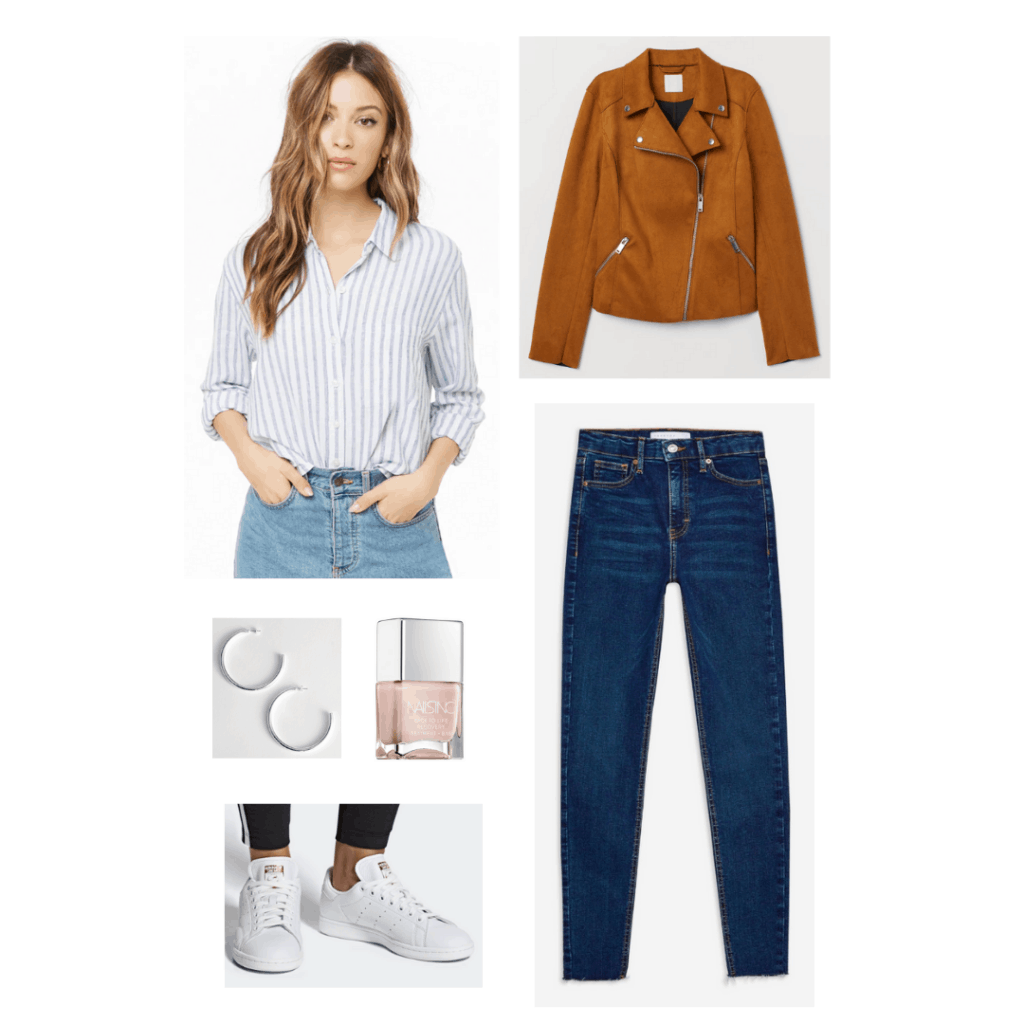 Products: Jacket – H&M, Shirt – Forever 21, Jeans – Topshop, Shoes – Adidas, Earrings – & Other Stories, Nail Polish – Sephora
Ava Jalali
Who is Ava?
If Caitlin is the Spencer Hastings of The Perfectionists, then Ava Jalali is most definitely the show's resident Hanna Marin!
An avid follower of fashion, Ava is a YouTube star and influencer who is focused on building her brand. When we meet Ava, she is applying for an internship at prestigious fashion magazine Vogue. Obviously, this is any fashionista's dream gig, so her clothes must reflect her high-fashion hopes!
Ava Jalai Fashion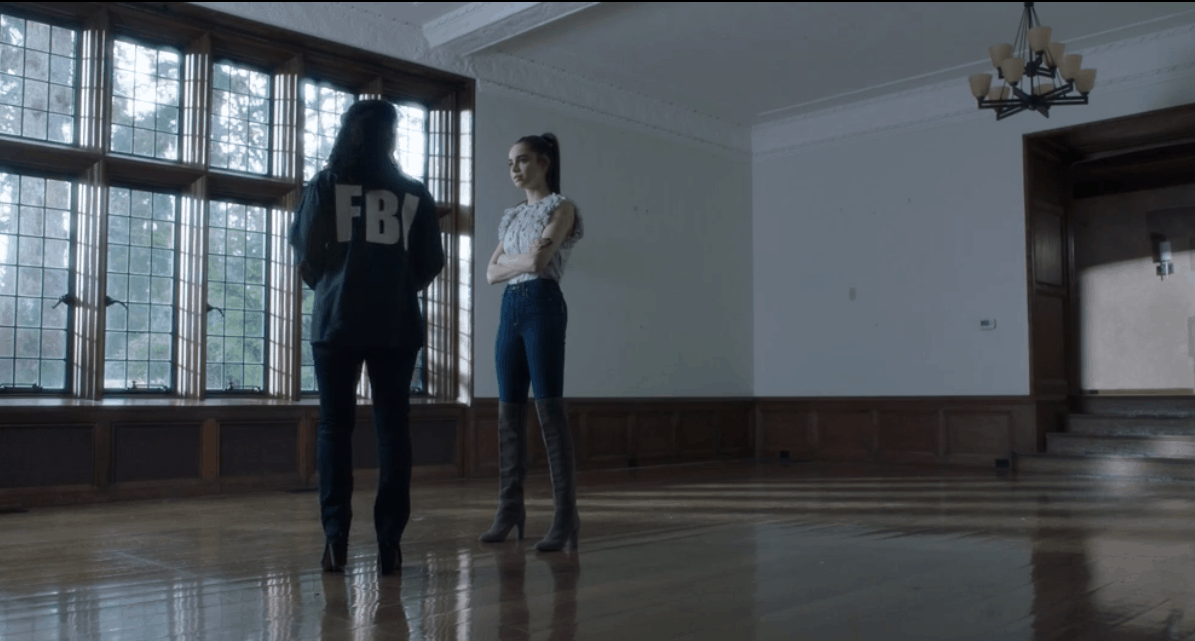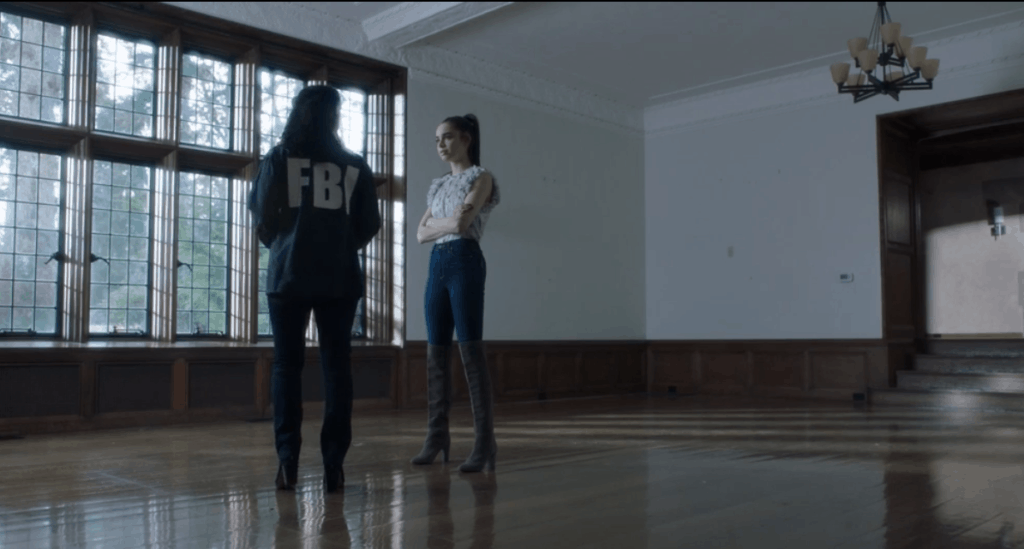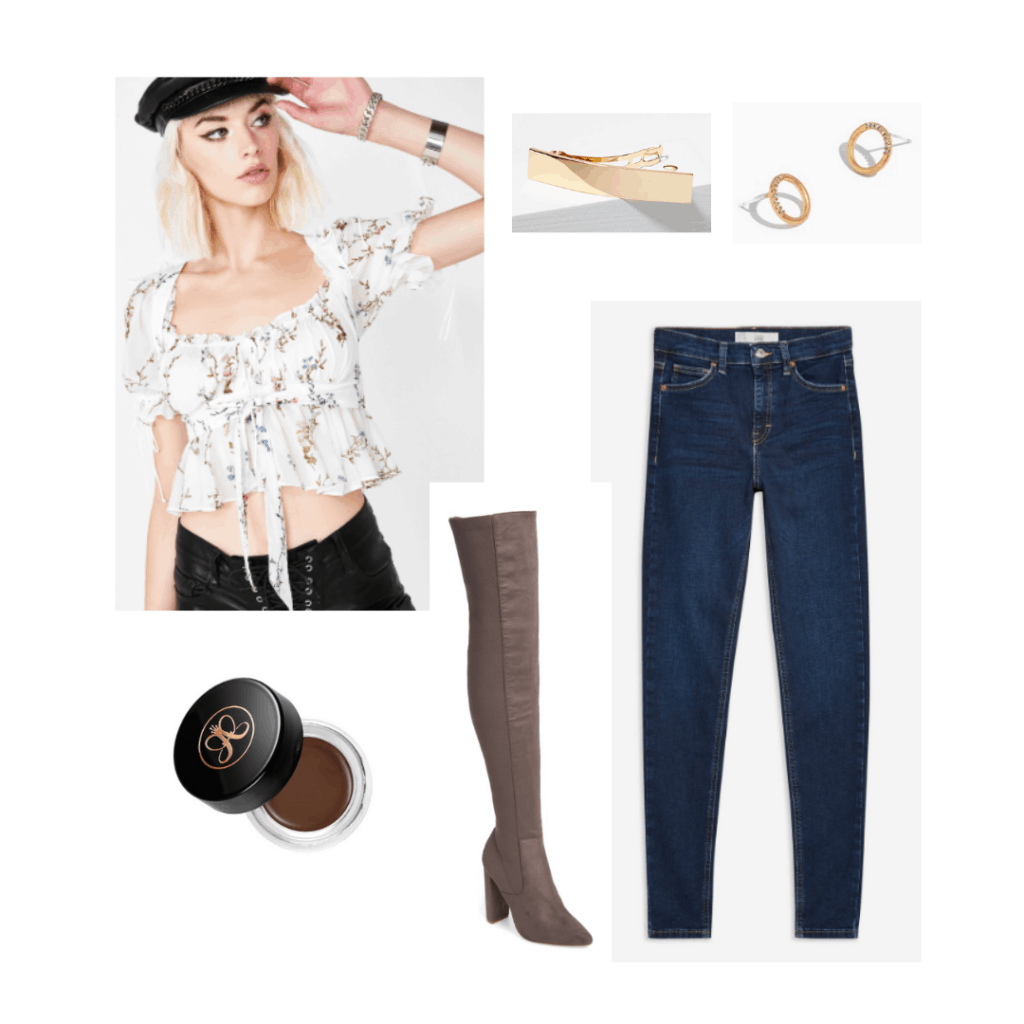 Products: Top – Dolls Kill, Jeans – Topshop, Boots – Nordstrom, Hair Slide – LOFT, Earrings – Madewell, Brow Pomade – Sephora
What do you think of our Pretty Little Liars: The Perfectionists fashion guide?
Are you excited to see Alison and Mona back on the small screen? Who is your favorite member of the new BHU trio? Whose PLL closet would you most like to raid? Do you have any theories as to who killed Nolan Hotchkiss?
Let me know in the comments below, I'd love to hear from you!