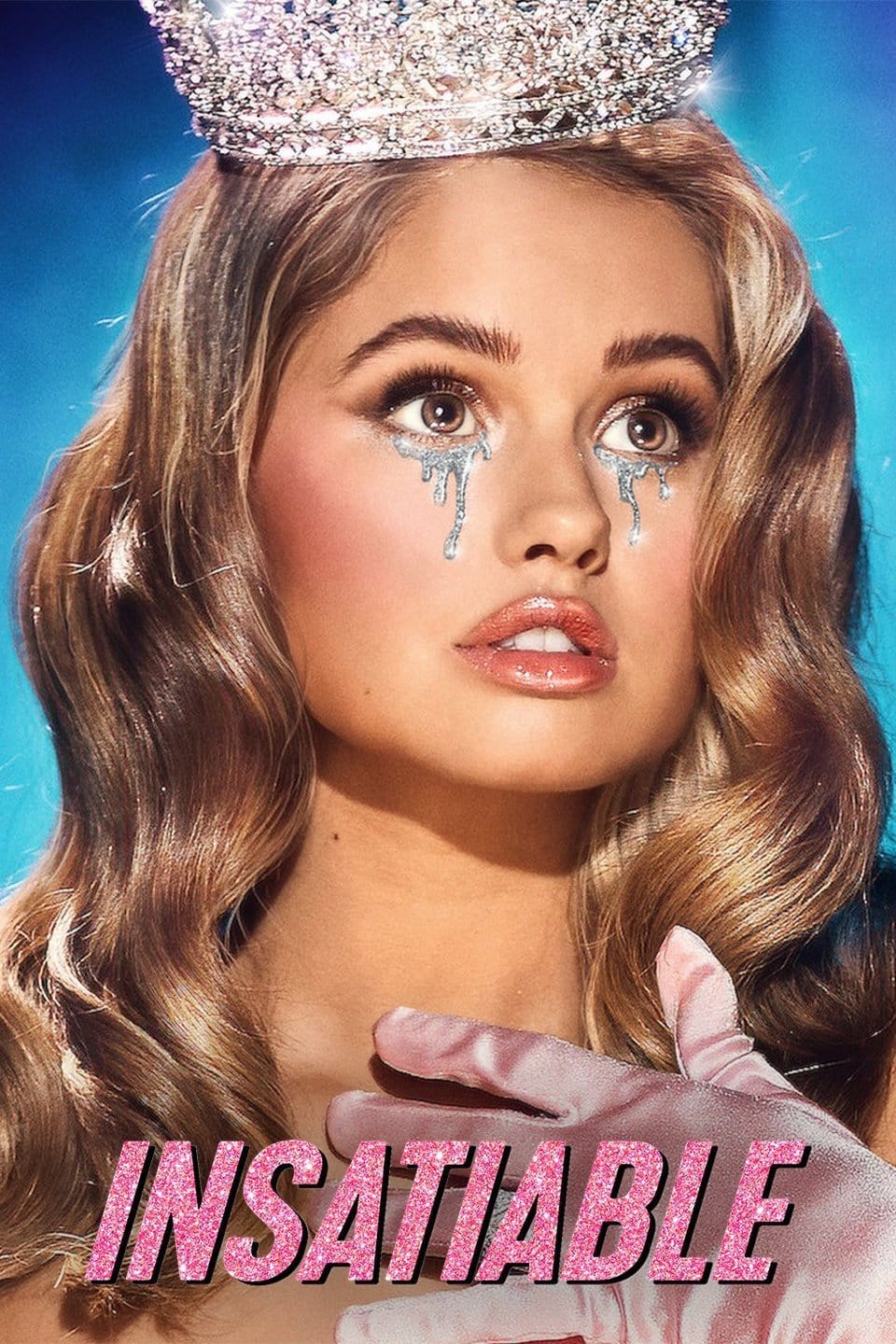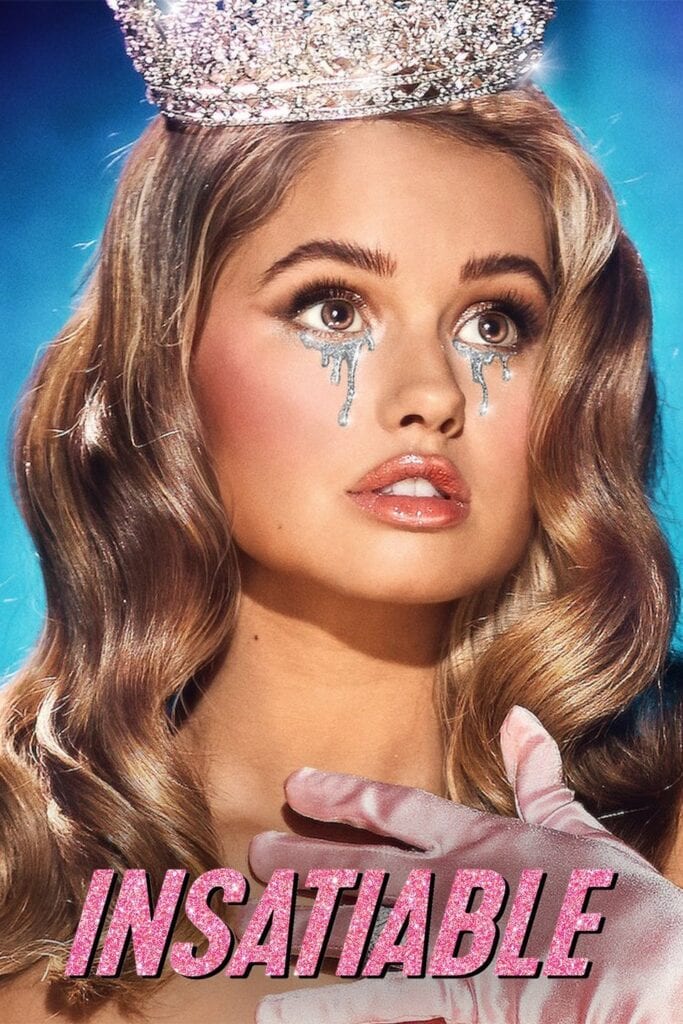 In case you've missed it, Insatiable is a Netflix show with 2 seasons, inspired by a lawyer who's also a pageant coach, Bill Alverson. After watching this polarizing show from start to finish, I knew one thing for sure — I had to make an Insatiable fashion guide for CF.
Insatiable is centered around Patty Bladell (Debby Ryan), a teen who enters the world of beauty pageants as revenge against her former bullies, coached by her lawyer and beauty pageant fanatic, Bob Armstrong.
Though the show's first season faced some (valid) backlash (that it addressed during its second and final season), the series is still worth discussing for its wardrobe and costuming alone.
Since I binge-watched both seasons and LOVED the fashion in this show, I had to recreate outfits from Insatiable for you guys. Read on to check out four outfits inspired by the characters of Insatiable.
1. Patty Bladell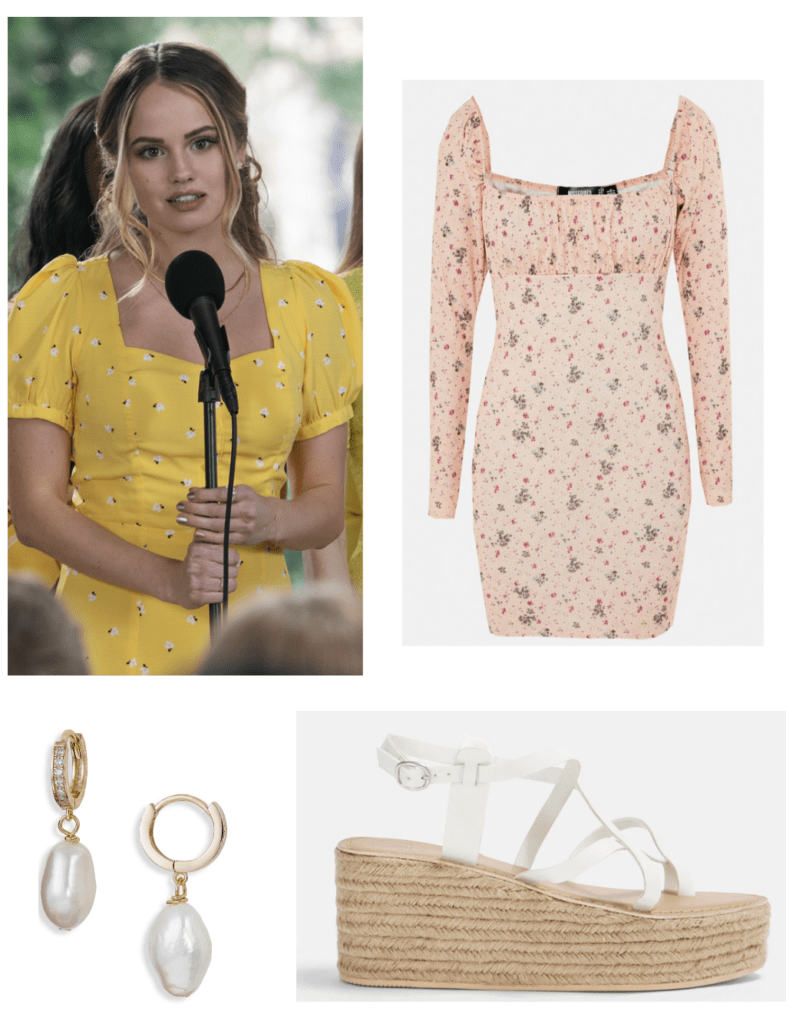 Products: Dress – Missguided, Sandals – Missguided, Earrings – Nordstrom
At the beginning of the show, Patty goes through an extreme physical transformation, and so it understandably takes her some time to find her own style.
As pictured above, Patty sometimes goes for the southern belle/typical pageant girl look, with sundresses and flashy jewelry, but she can also be seen wearing more casual teen outfits, like jeans and a t-shirt.
This particular outfit is one of my favorites from the show because sundresses look really feminine and summery. A floral one like this can be worn with sandals or a cardigan, or white sneakers and a denim jacket, depending on your personal style.
2. Magnolia Barnard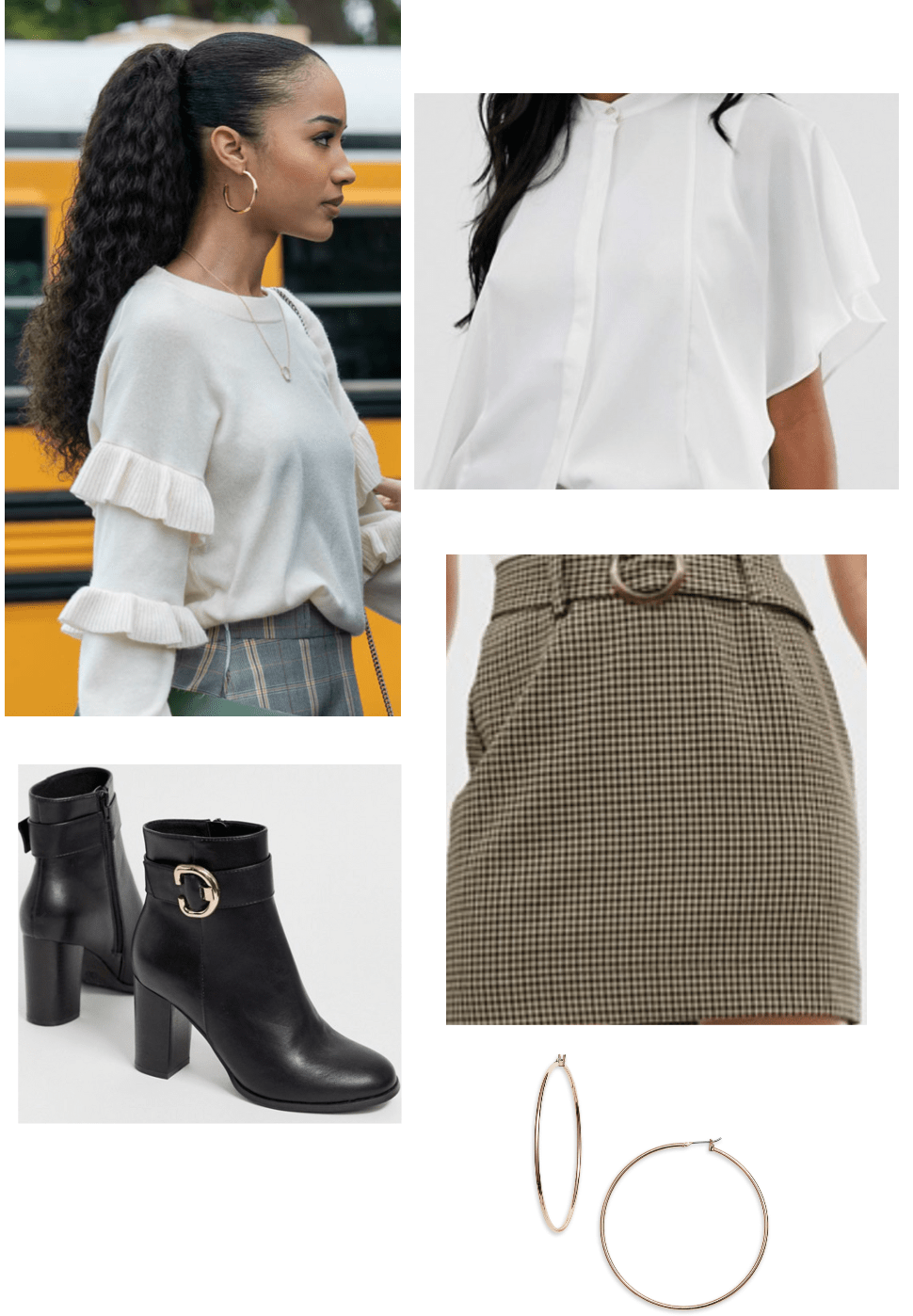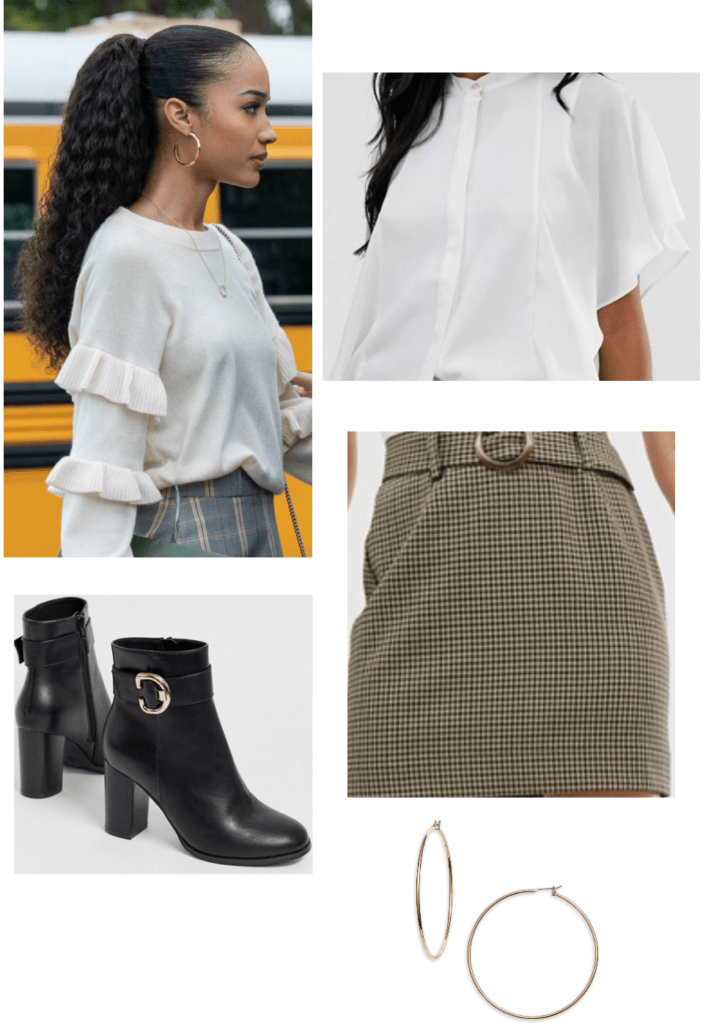 Products: Top – Asos, Skirt – Asos, Ankle boots – Asos, Earrings – Nordstrom
Magnolia is Patty's frenemy throughout the show, and also her pageant rival.
Magnolia's outfits are always really trendy and classy, as you can see from this outfit. Magnolia's signature look for school is a shirt or sweater, paired with a mini skirt and ankle boots or high heels.
3. Nonnie Thompson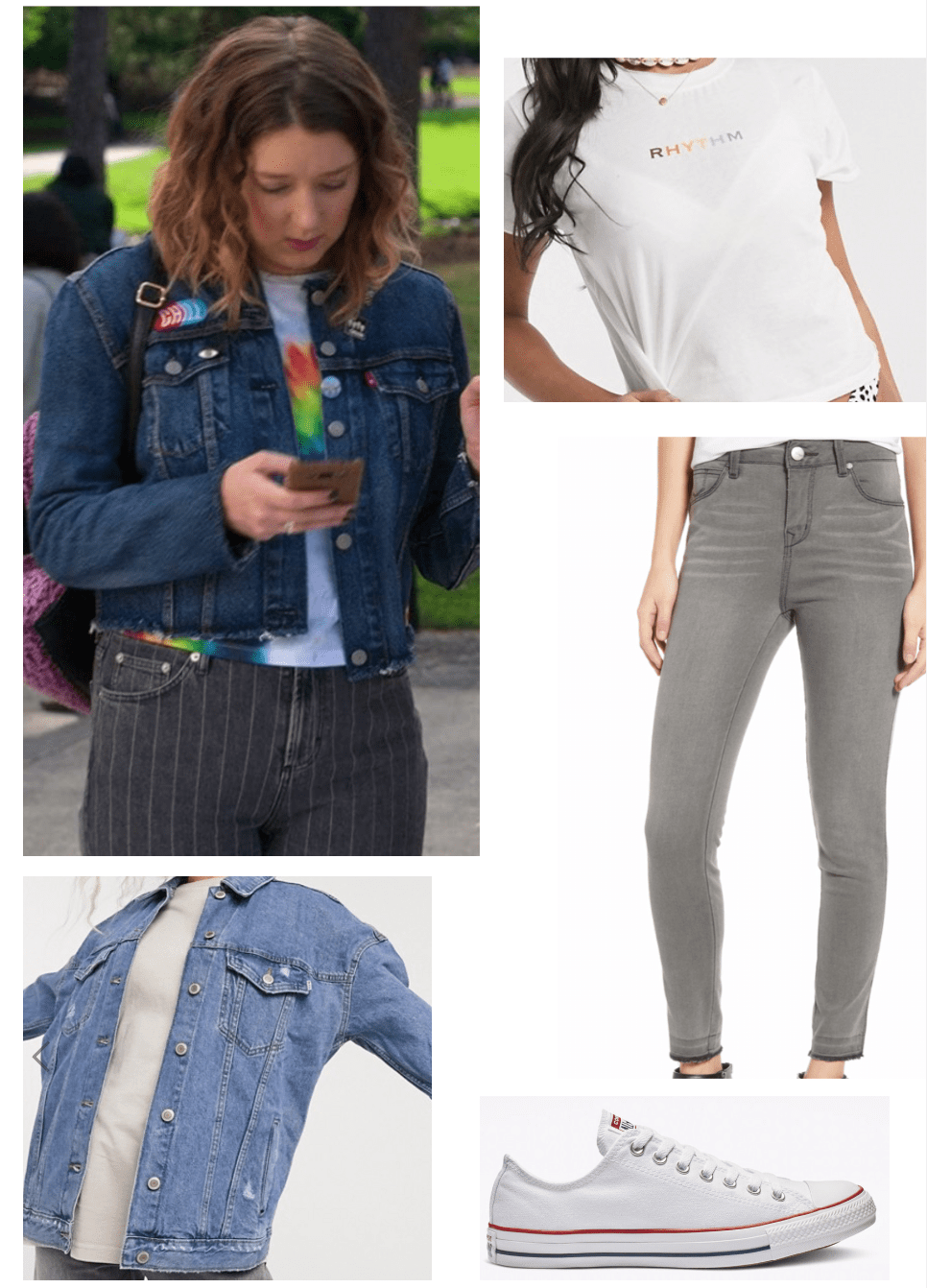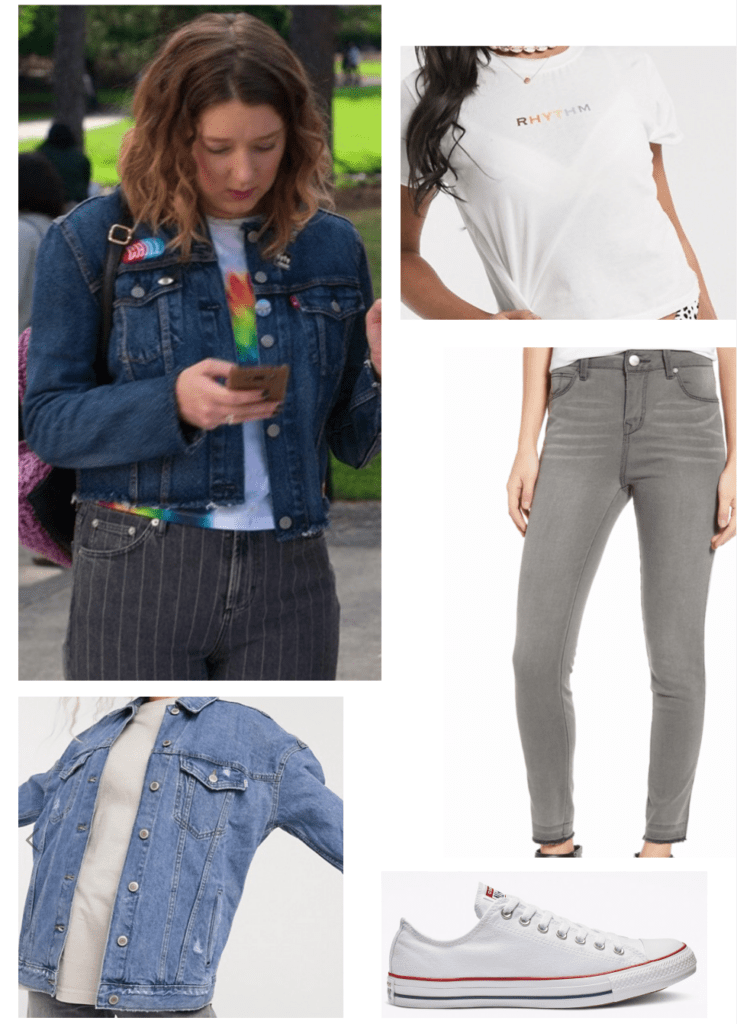 Products: Denim jacket – Asos, T-shirt – Asos, Jeggings – Nordstrom, Chuck Taylor sneakers – Converse
Nonnie is Patty's BFF, and she's the only one who has always believed in Patty, even pre-pageants. Nonnie's wardrobe is composed of really colorful, quirky pieces, reminiscent of '70s and '80s fashion.
Nonnie's style is the definition of chill! In the picture above, she rocks a colorful t-shirt with grey jeans, a denim jacket and white sneakers. It's a great everyday look, and if you feel like it, you could add pins to your jacket like Nonnie, to show off your personality.
4. Dixie Sinclair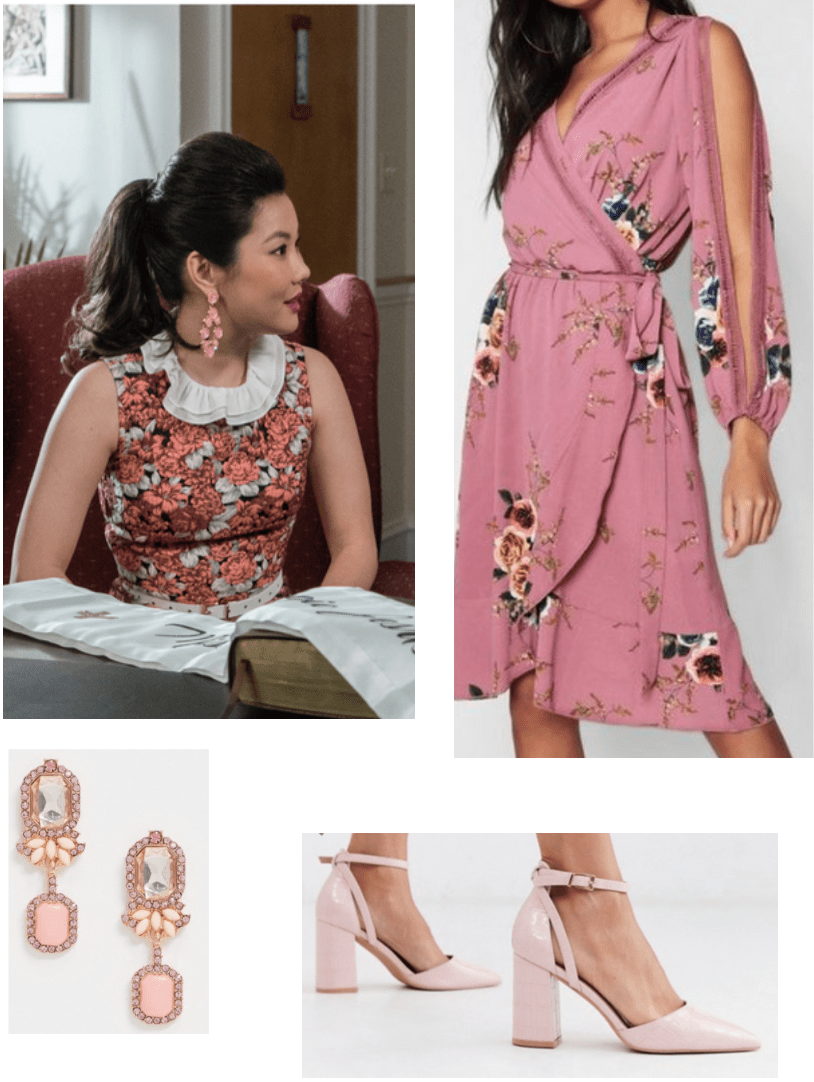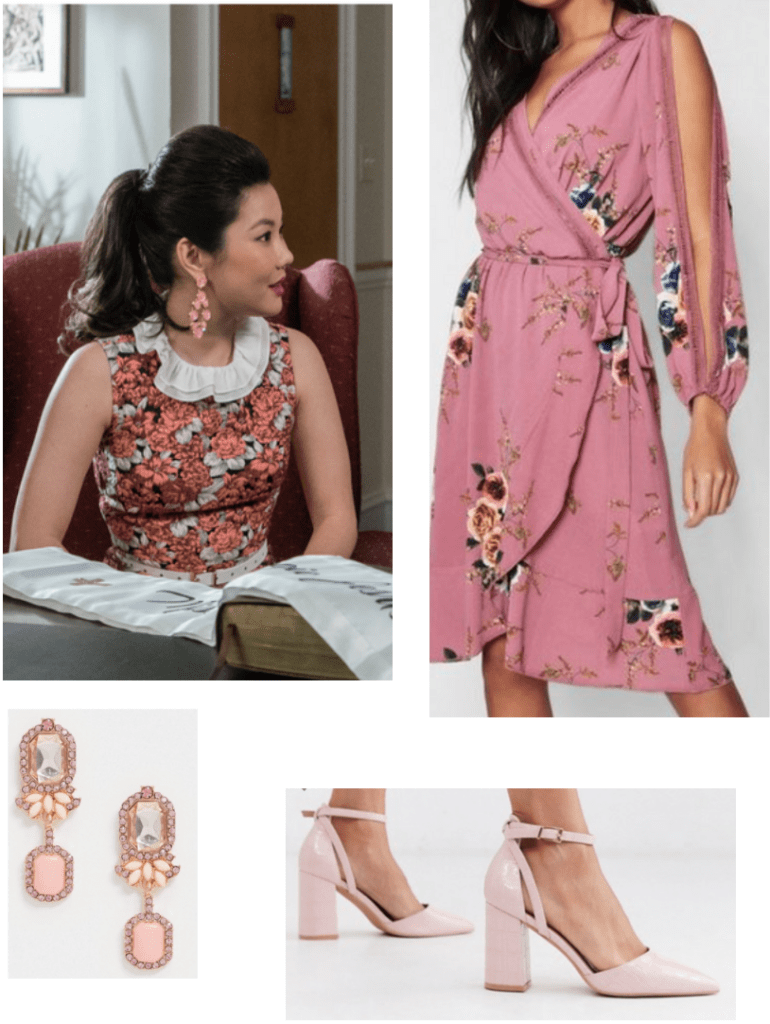 Products: Dress – Boohoo, Earrings – Asos, Shoes – Asos
Dixie is Patty's (and pretty much everyone else's) nemesis. She's an ultra-competitive pageant girl who hates to lose, so she spends much of her time on the show exacting revenge on Patty and her coach.
No matter what shenanigans Dixie is up to, though, she always looks fabulous. Her style is really preppy and girly, and she's always really well dressed no matter the occasion.
For us regular people, this outfit would probably be best left for something a bit more formal, like graduation (sob) or a wedding, because this pink dress, matching shoes, and earrings combo looks really chic and classy.
What do you think of our Insatiable fashion guide?
What did you think of those outfits? Have you watched Insatiable? Let us know in the comments' section.