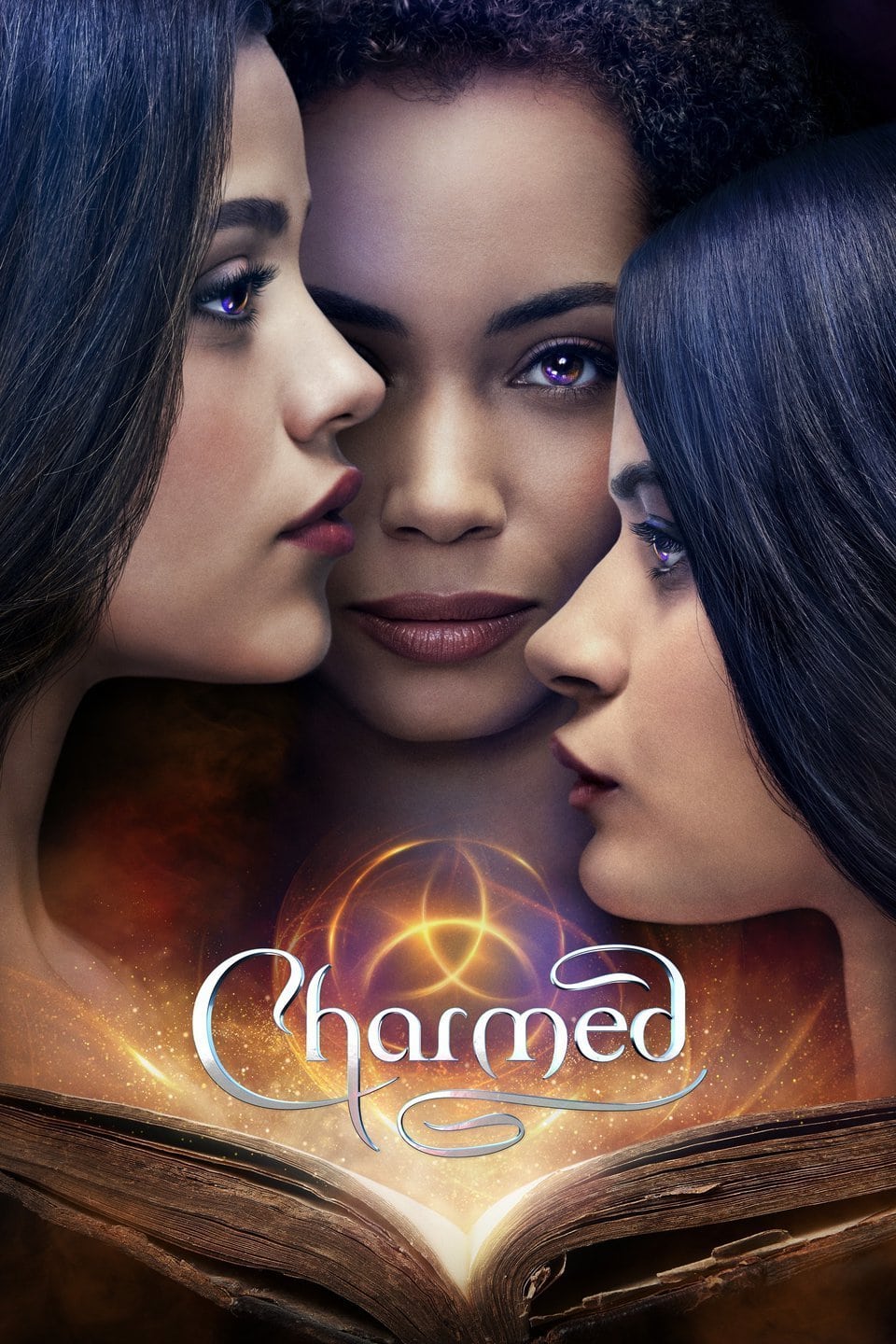 If you grew up in the early 2000s, or have older siblings, you most likely have heard of the cult TV show Charmed!
In case you aren't familiar with it, Charmed tells the story of three ordinary sisters who discover they are witches. The original series ran from 1998 to 2006 and was chock full of late '90s – early '2000s fashion.
In late 2018, a Charmed reboot started airing, with even more style inspo for fans. The show is true to the original, with a few additions to represent today's society, including characters who are ethnic minorities and discussion of topics such as feminism and veganism.
To celebrate the modern version of the classic show, I've created 3 outfits based on the three sisters, Macy, Mel, and Maggie. Keep on reading for some bewitching fashion inspiration!
1. Macy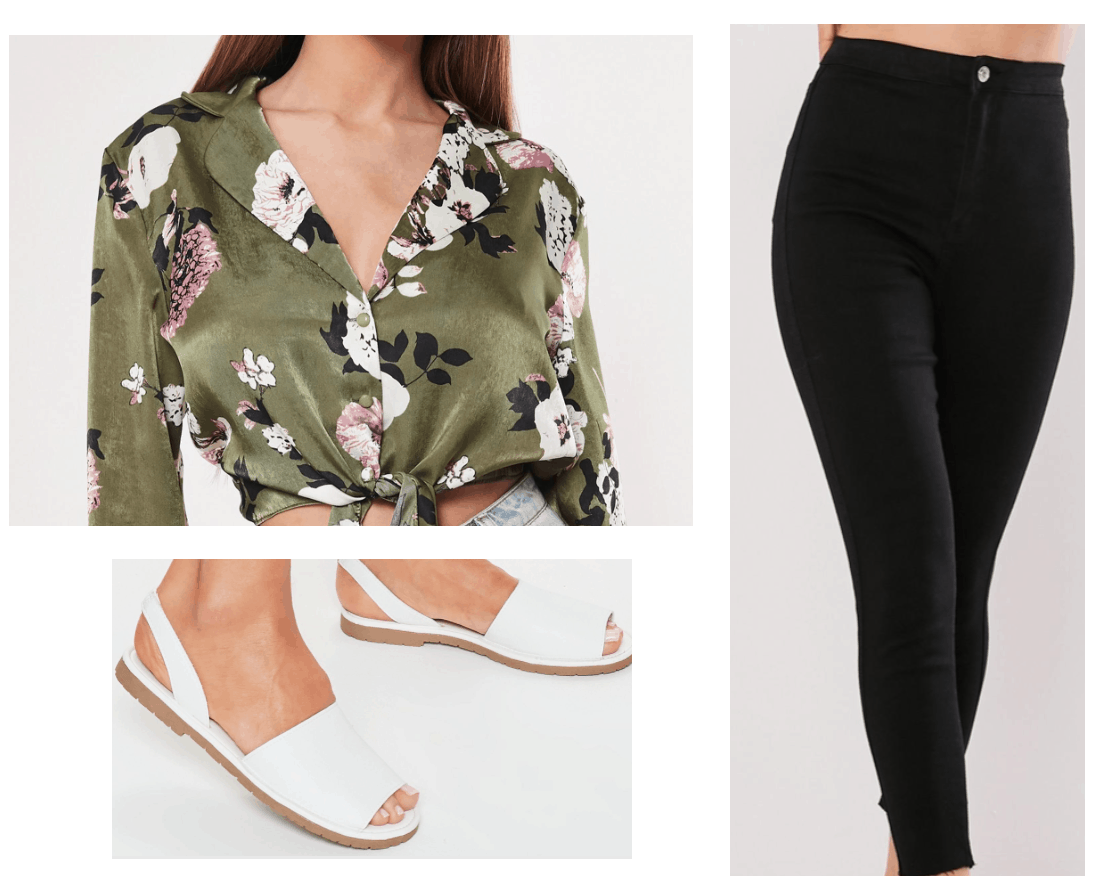 Products: Blouse – Missguided, Jeans – Missguided, Sandals – Missguided
Macy is the oldest, most studious and responsible sister. She is a lab researcher, and in the first few episodes, she was the outsider in the trio.
Even though she isn't a student anymore, she works on campus, and her style has something very preppy and collegiate about it. She seems to loves blazers, jeans, and blouses. On her days off, she can be seen wearing some more bohemian-styled clothes.
I wanted to include both of these styles in one, so I mixed aesthetics and came up with this look. It's composed of a blouse, jeans, flats, and a patterned bag. The satin blouse adds some class to the outfit and it's perfect if you feel like looking fancy without compromising on comfort!
2. Mel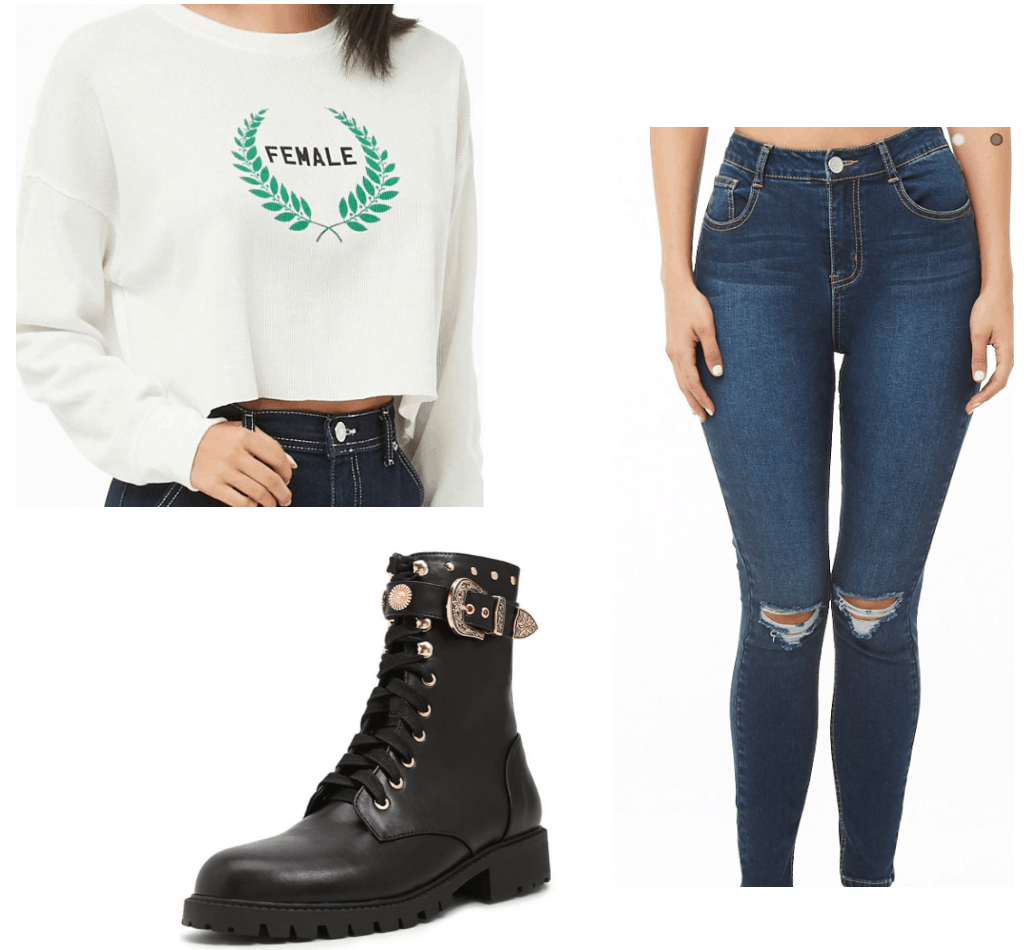 Products: Crop top – Forever 21, Boots – Forever 21, Jeans – Forever 21
In the first few episodes, Mel is a postgraduate gender studies student, and she is the total opposite of her younger sister Maggie (featured below).
Mel is fairly edgy in style. She sometimes wears bold and audacious pieces, which remind me of the clothes from the original Charmed. Most of the time, however, she can be seen sporting low key and comfortable pieces.
With that in mind, I created a spring outfit which I'm sure Mel would love: It mixes an oversized cropped sweater, combat boots, and jeans. It's a really casual outfit that's ideal for classes or a study session at the library.

3. Maggie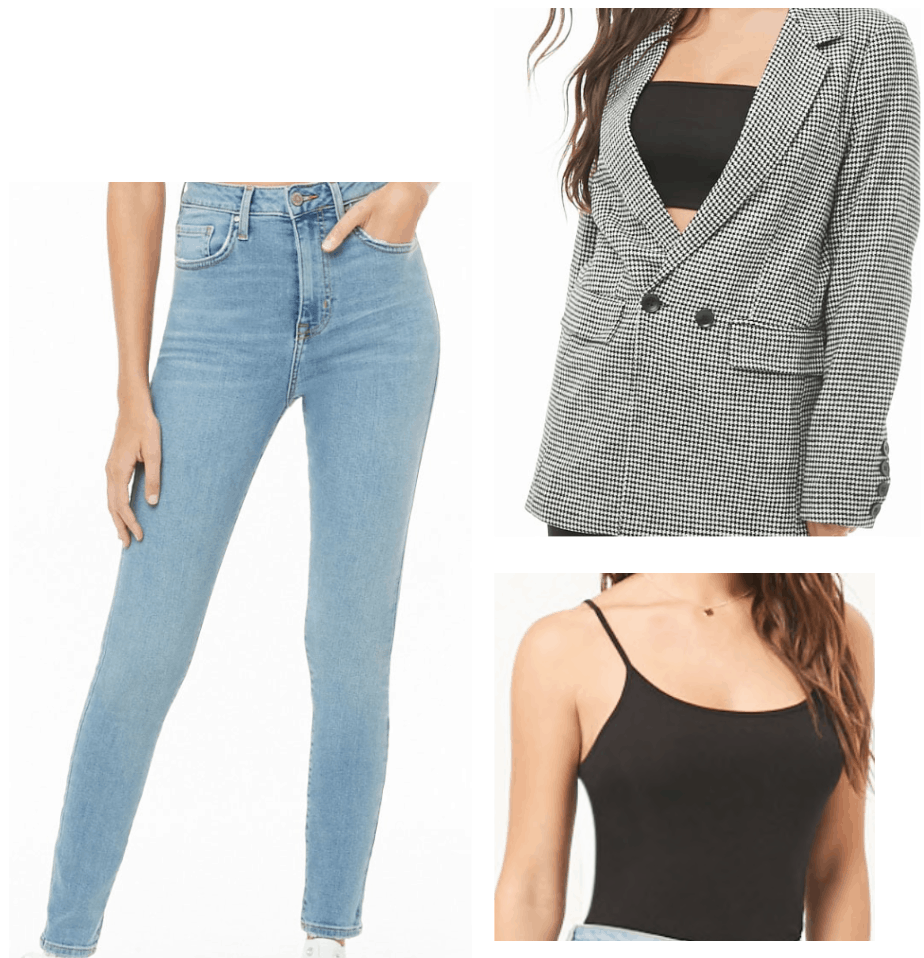 Products: Top – Forever 21, Blazer – Forever 21, Jeans – Forever 21
Maggie is the youngest sibling. When we meet her, she's a freshman in college and is pledging a sorority.
Maggie is a true fashionista who doesn't shy away from crazy patterns, chunky accessories, and bold colors. She often can be seen wearing clothes that have an '80s and '90s vibe to them.
To capture Maggie's style, I went for an '80s-inspired outfit, with an oversized blazer, a basic black shirt and high-waisted super skinny jeans. It's a great outfit as it is, but if you really want to channel your inner Maggie, you could switch the black top for something in red, pink or yellow, which are her favorite colors!
What do you think of the Charmed reboot?
Have you ever seen the original Charmed, and are you currently watching the reboot? What do you think about these outfits? Which one is your favourite? Let me know in the comments section!