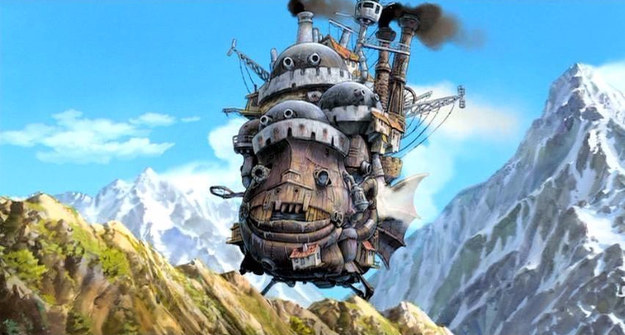 Unlike previous CF Looks From Books posts (part 1, part 2) on the Howl's Moving Castle novel, this post will be focused on anime inspiration from the Studio Ghibli film and Hayao Miyazaki's quirky take on the classic story and its characters.
It's interesting to note that Miyazaki, a pacifist, said that the production of the film was profoundly impacted by the Iraq War. Miyazaki's version of Howl's Moving Castle isn't just a story about courage, but it's also about the notions of youth, beauty, and what it means to be in war. From steampunk elements to vintage twists and nostalgic characters, this Studio Ghibli film is a classic source of inspiration for Miyazaki fans everywhere. So, let's get started!
Howl's Moving Castle Crash Course
Howl's Moving Castle - Official Trailer
That jumbled piece of architecture, that cacophony of hissing steam and creaking joints, with smoke billowing from it as it moves on its own… That castle is home to the magnificent wizard Howl, infamous for both his magical prowess and womanizing tendencies—or, so the rumor goes in Sophie's small town. Sophie Hatter, as the plain daughter of a hatmaker, does not expect much from her future and is content with making hats for the rest of her life.
However, Sophie's simple life takes a turn for the exciting when she is ensnared in a disturbing situation, and the mysterious wizard Howl appears to rescue her. Unfortunately, this encounter, brief as it may be, spurs the vain and vengeful Witch of the Waste—in a fit of jealousy caused by a past discord with Howl—to put a curse on Sophie, turning her into a 90-year-old woman.
In an endeavor to return to normal, Sophie must accompany Howl and a myriad of eccentric companions—ranging from a powerful fire demon to a hopping scarecrow—in his living castle on a dangerous adventure, as a raging war tears their kingdom apart.
Howl's Moving Castle Fashion Inspiration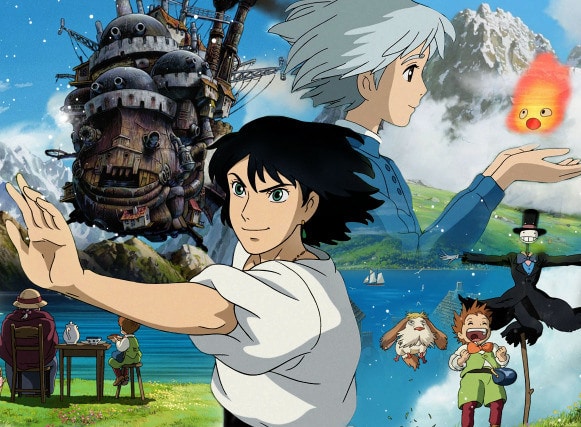 Like I said before, this week's post will focus on the characters from the Studio Ghibli film and Hayao Miyazaki's animated take on the story. From steampunk elements to vintage twists and French architecture, Howl's Moving Castle is a fantastical film brimming with inspiration!
Sophie Hatter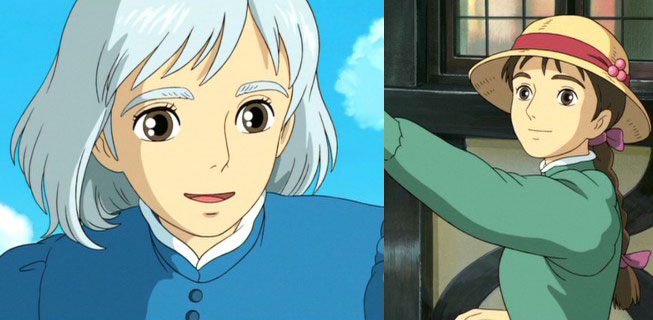 Satirical and cheeky, Sophie Hatter is the eldest of three sisters and lives a simple life as a hatmaker. She has already determined that her life is everything but exciting, that nothing will ever happen to her, and that she might as well give up any thoughts of adventure or excitement in her life. On her way to her sister's bakery, she meets a mystery man who saves her from prying soldiers. This encounter changes her life forever…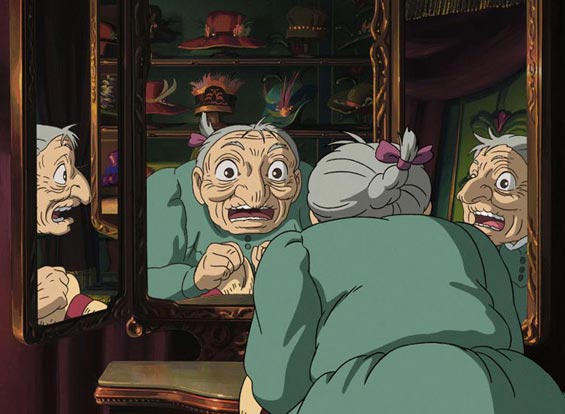 Look #1: The Allure of Plainness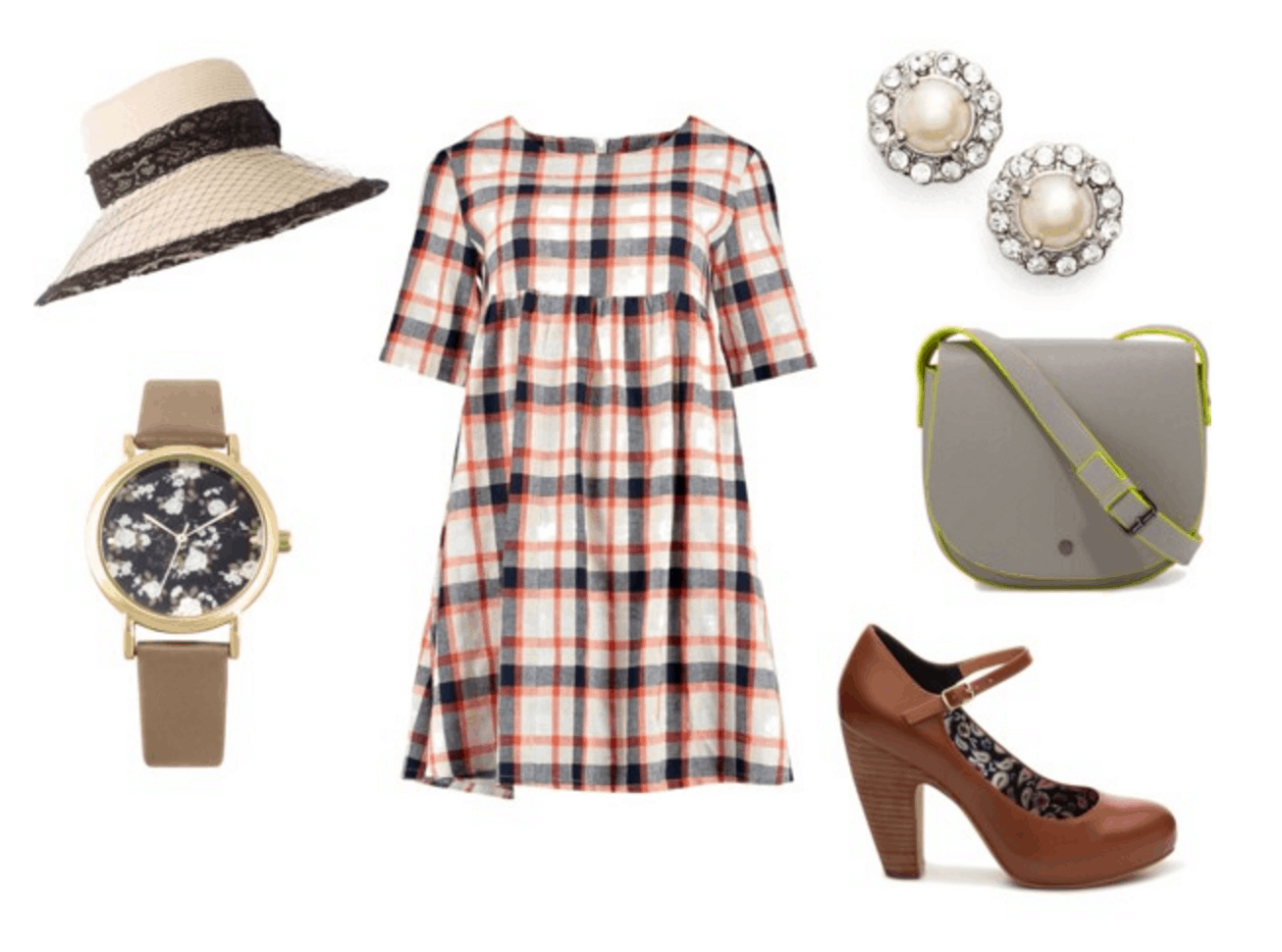 Products: hat, watch, dress, earrings, purse, shoes
For Sophie's look, I found a retro smock dress and combined it with vintage elements that provide just the right amount of nostalgia. Because Sophie works as a hatmaker, I added an ivory straw cloche-style hat trimmed in black lace and netting.
Despite her age change, Sophie wears the same style dresses all movie long, so I referenced her aged hair by adding this neon contrast saddle bag — playing with modern and retro trends. To keep the smock dress as the centerpiece of the look, I used accessories in neutral browns and greys so the orange and neon yellow accents could really pop.
Howl's Human Form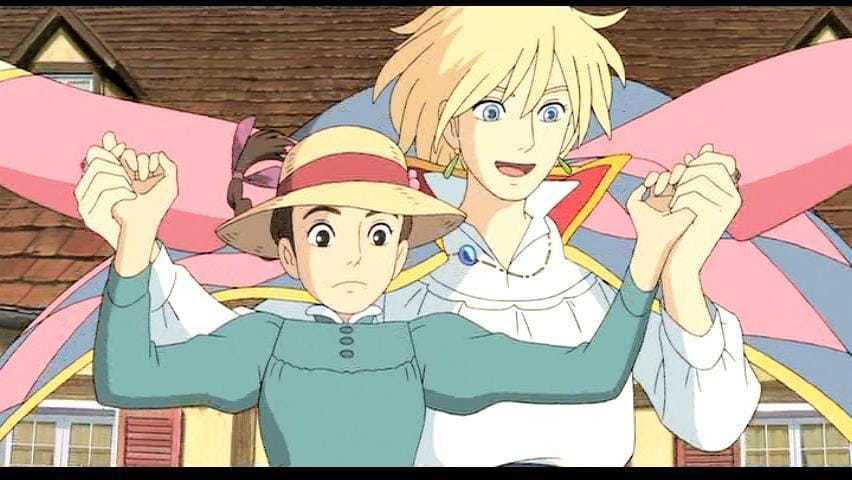 Also known by his aliases "Pendragon" and "Jenkins," Howl is a mysterious, reclusive wizard known for being flamboyant and wicked. At the beginning of the film, his notorious moving castle had recently been spotted near Sophie's small town and rumors of him searching for beautiful young women whose hearts he could steal began to spread wildly.
Despite his reputation, Howl is in reality an endearing, charming man who is intelligent and considerate, if somewhat self-appreciative and stubborn at times. He enjoys "slithering out" of uncomfortable situations, often in comical ways.
While seemingly levelheaded and suave, Howl is actually extremely immature and vain. After Sophie accidentally mixes up his magic hair dyes, Howl throws a dramatic tantrum, crying out the notorious line, "I give up. I see no point in living if I can't be beautiful!"
Look #2: Young and Beautiful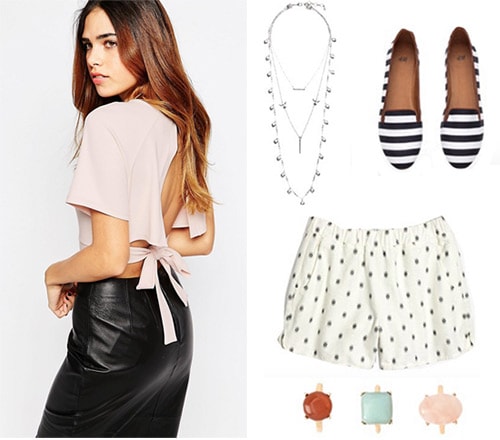 Products: blouse, shoes, necklace, ring set, shorts
Howl's human form is playful, airy, and whimsical. I played with the colors from his pink and blue cape, using pastel tones and simple mixed prints to create a look that feels youthful, summery, and breezy. This layered necklace also features winged birds, which I thought was fitting to Howl's true nature.
Howl's True Form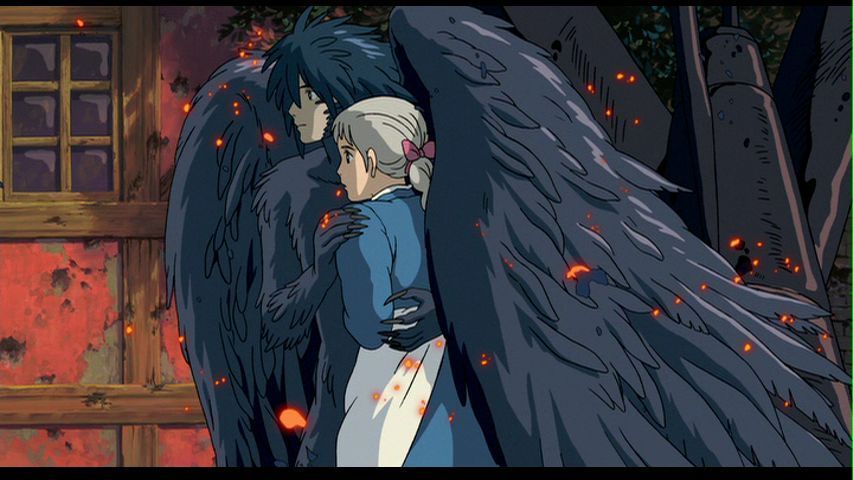 Howl's true form takes on a much darker tone. This is the form he uses to fight off warships and bombs to further delay the ongoing war. Howl greatly despises his true form and takes great measures to dye his hair blonde and wear light, airy clothes to disguise it.
Look #3: A Heart's A Heavy Burden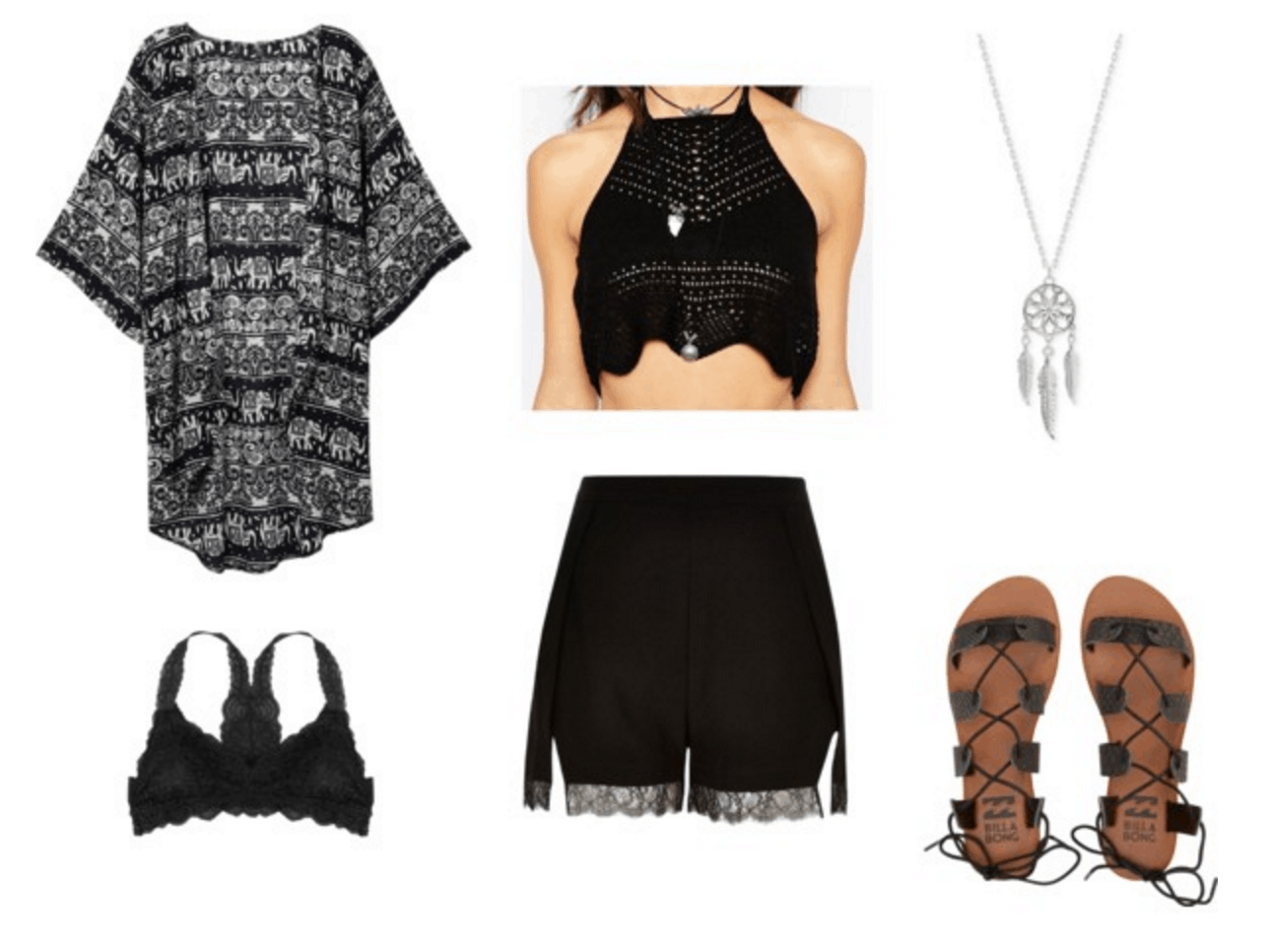 Products: cardigan, bralette, crop top, shorts, necklace, shoes
For this outfit, I used all black with different textures to create a sleek, mysterious look. Monochromatic outfits are very on-trend for summer, and this outfit will keep you cool both literally and figuratively.
Calcifer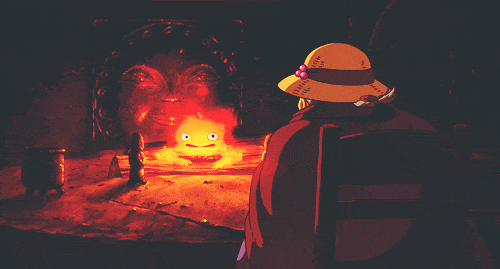 Calcifer is a fallen star who was caught by Howl. Not wanting to die, he struck a deal with the wizard: in exchange for Howl's heart and Calcifer's prolonged life, Howl receives full access to all of Calcifer's considerable powers.
As it turns out, years later both parties came to dislike the agreement, but the magical contract couldn't be broken by the people who made it. When Sophie Hatter arrives at Howl's moving castle, Calcifer recognizes that she is under a curse thanks to the Witch of Waste and that Sophie has considerable powers of her own. To break his own curse, Calcifer offers to lift the curse placed on Sophie once she manages to break Calcifer's contract with Howl.
Look #4: May All Your Bacon Burn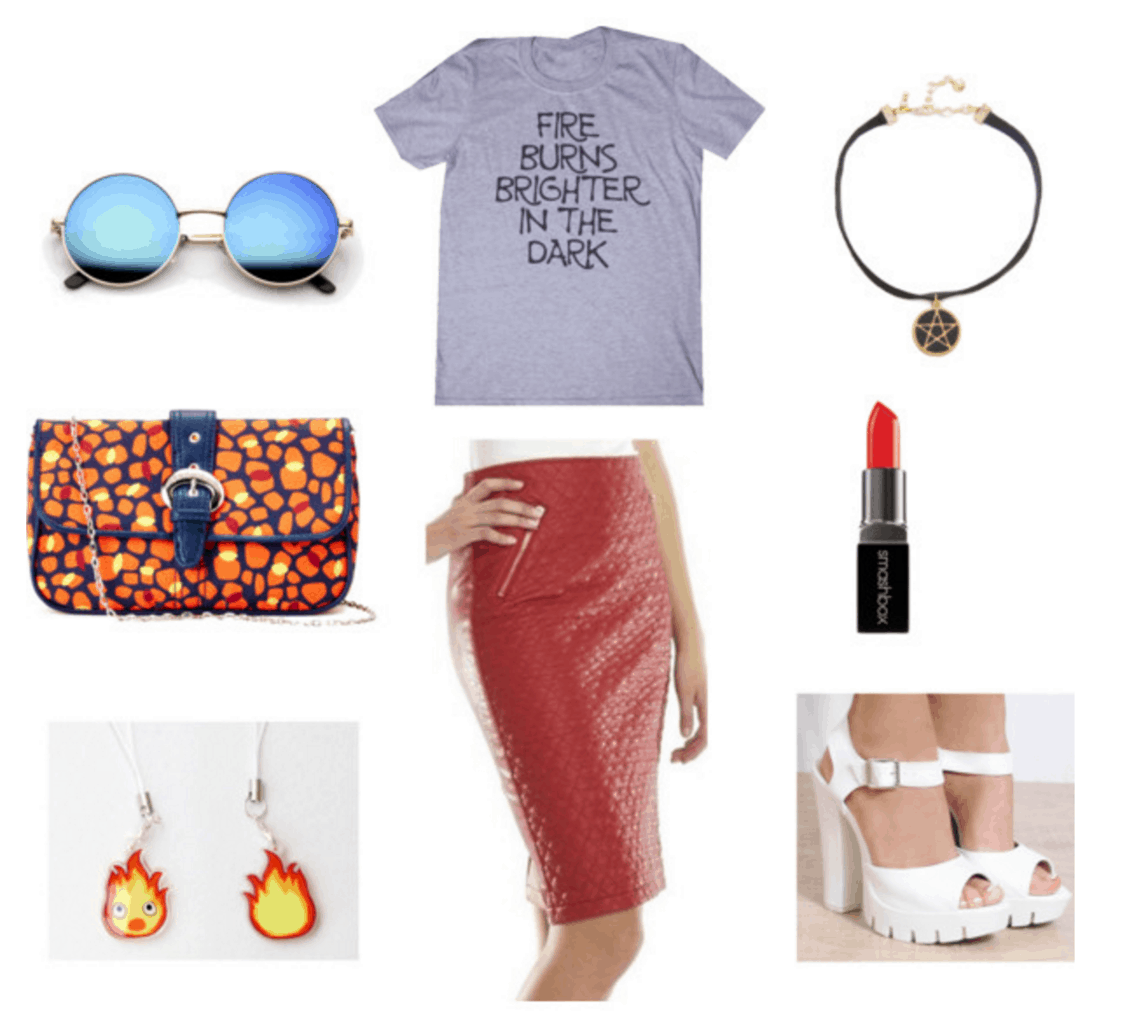 Products: sunglasses, purse, earrings, tee, skirt, choker, lipstick, shoes
To channel Calcifer's bold attitude, tuck a graphic tee into a striking red pencil skirt for an easy, statement-making look. Since Calcifer's all about playing with fire, I added other fun details, like these chunky white heels and a cool girl pentagon choker. I wanted to make sure the outfit was scorching, so I completed the look by adding more fiery orange and red tones.

The Wicked Witch of the Waste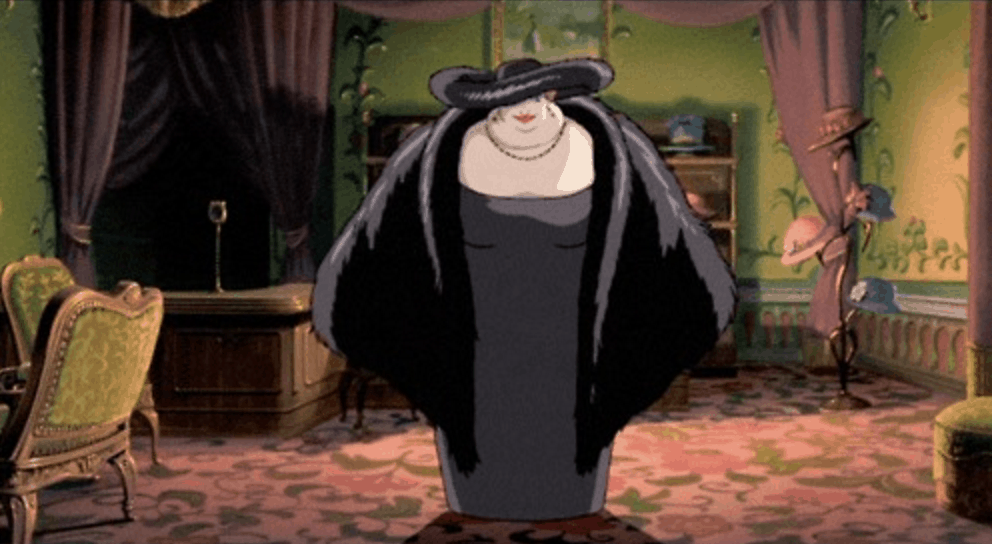 The Wicked Witch of the Waste is a terrifying witch who doggedly chases after the wizard, Howl. She is a master of magic, and dispatches her magical creations, the spooky blob men, to do her dirty work. Like Howl, she, too, is extremely vain. After seeing Sophie interact with Howl, in a fit of jealousy, she puts a curse on her, turning her into a 90-year-old woman.
Look #5: Hell Hath No Fury Like A Woman Scorned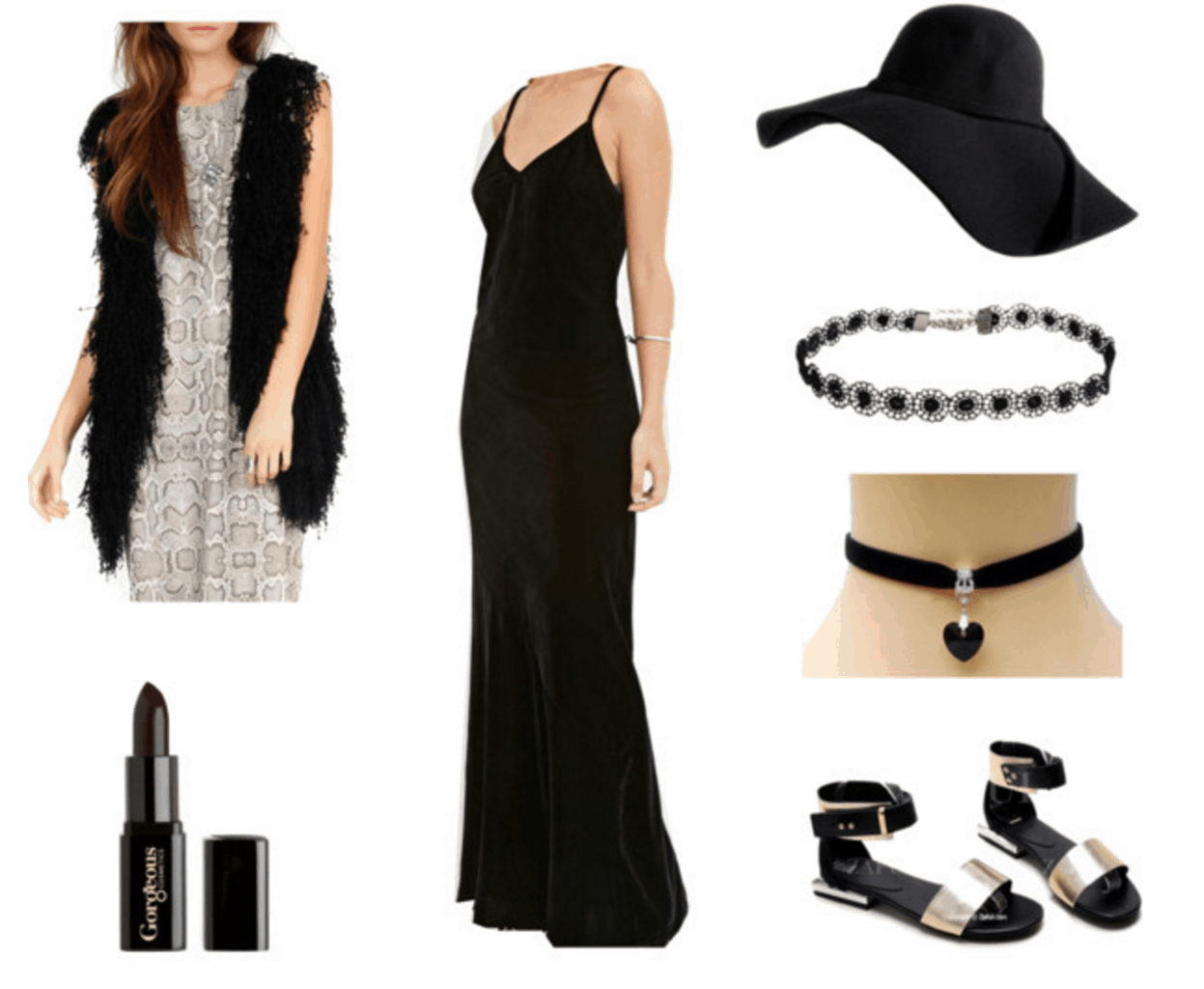 Products: vest, lipstick, dress, hat, choker 1, choker 2, shoes
Channel a bad girl attitude for this witch's look by wearing a romantic velvet maxi dress underneath a shaggy longline vest and floppy hat, in all black, of course. For accessories, I chose some brooding black lipstick, an assortment of dark chokers, and these aloof '90s holographic sandals. For the Wicked Witch of the Waste's look, gothic meets heartbroken, and she's seething with vengeance for the one who did her wrong.
(And frankly, once it's revealed why she's hunting Howl down, I don't blame her!)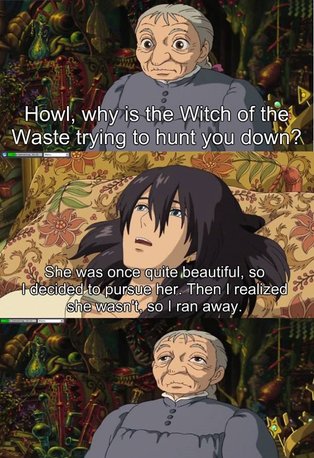 The Moving Castle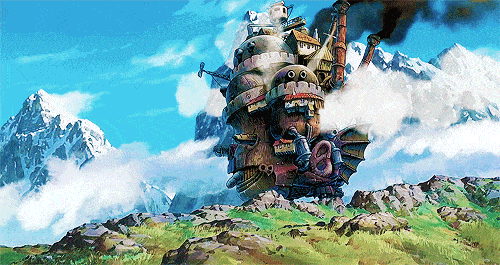 I can't say enough about the moving castle's beauty in this film. From the steampunk-inspired design to the animation of the castle's movement and all the little parts moving and operating on their own, there's a lot to appreciate. The castle's structure consists of more than 80 elements including turrets, a wagging tongue, cogwheels and bird feet, all of which were rendered as digital objects.
It was also great to see rooms and halls within the castle shift, contract, and expand as Howl magicked them around. The complex castle changes and rearranges itself several times throughout the movie in response to Howl's eccentricity and the various situations it encounters.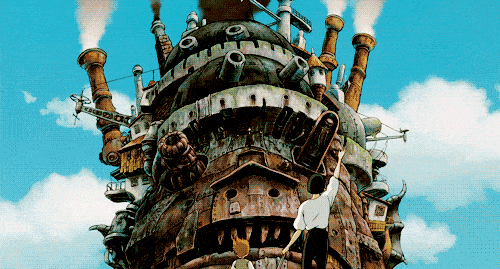 Look #6: Steampunk Savvy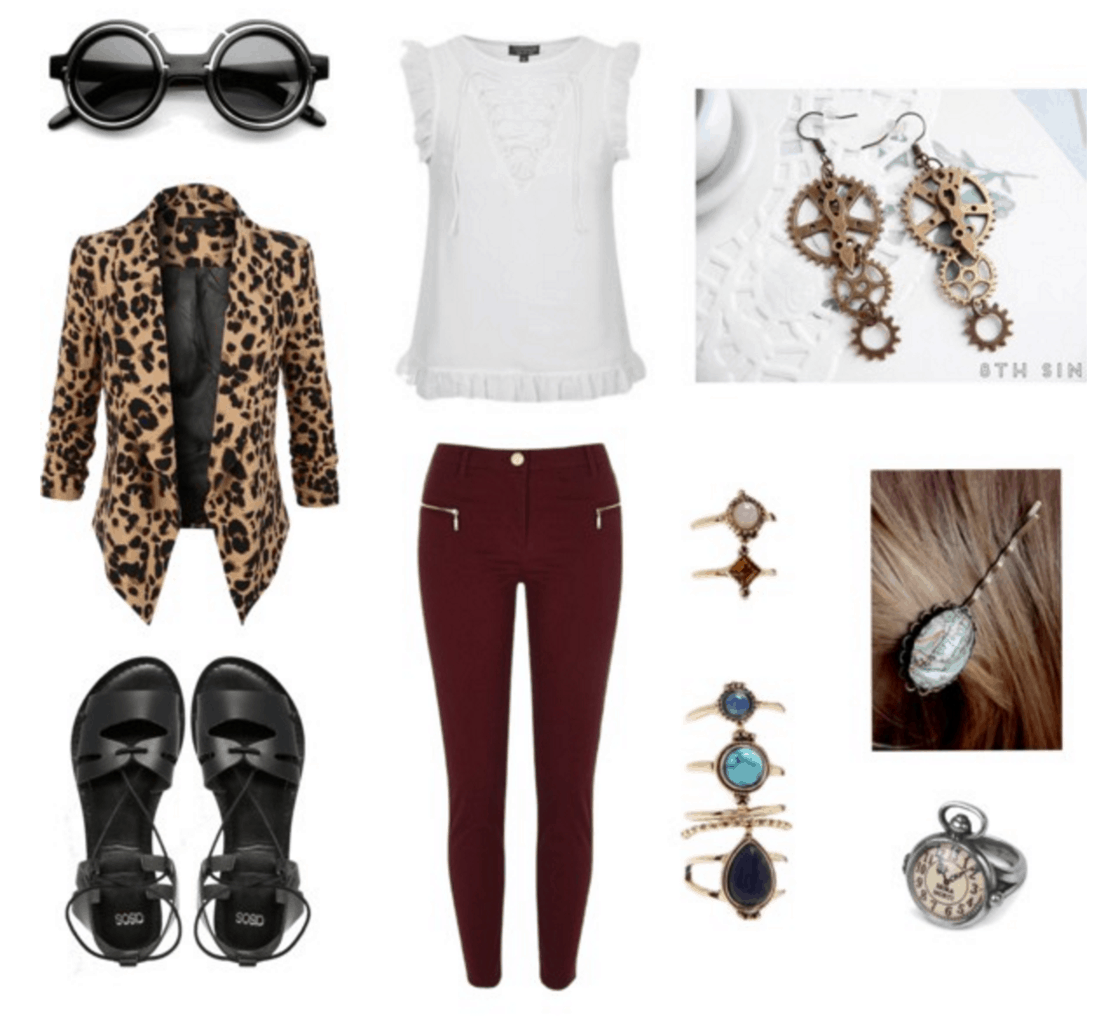 Products: sunglasses, blazer, shoes, top, pants, earrings, ring set, hair pin, ring watch
To capture the castle's steampunk aesthetic, create your own lack of uniformity with accessories, accessories, and more accessories! For this look, I purposely over-accessorized and layered different trends and elements. The biggest focus of this outfit is that there is no focus.
Architecture & Design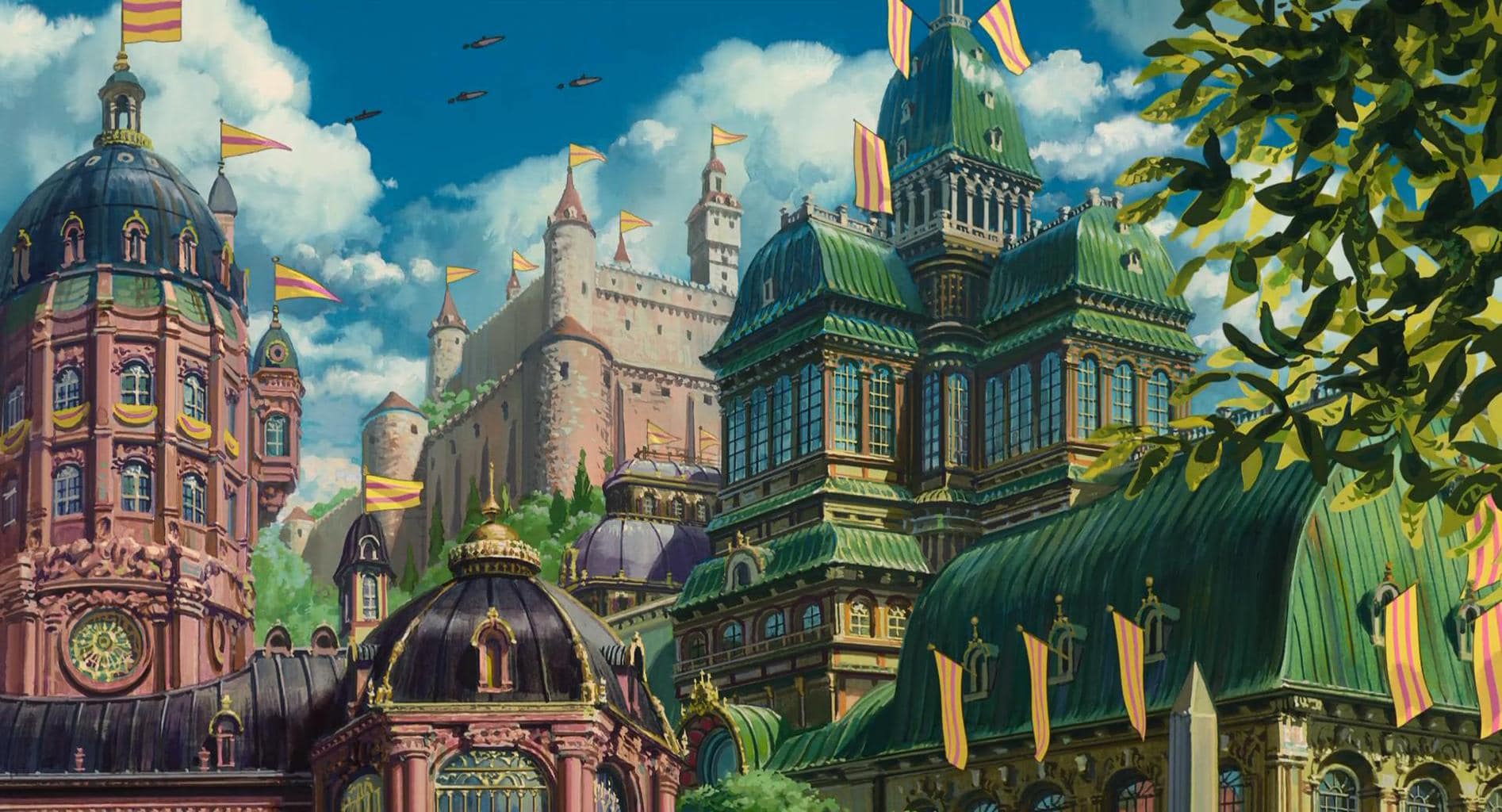 As one would expect from Studio Ghibli, Howl's Moving Castle is an exceptionally beautiful film, from its architecture to its movement and scenery. The highly detailed background renders are superb, featuring all sorts of fantastical elements, giving the environment personality. The streets and storefronts are inviting and cheerful, and even the darker alleyways hold a mystery of their own.
To gain inspiration for the settings in the film, Miyazaki traveled to Colmar and Riquewihr in Alsace, France. Additional inspiration came from the concepts of future technology in Albert Robida's work.
Fun to note: The film was produced digitally, but the original backgrounds were drawn by hand and painted prior to be digitized, and the characters were also drawn by hand prior to scanning them into the computer.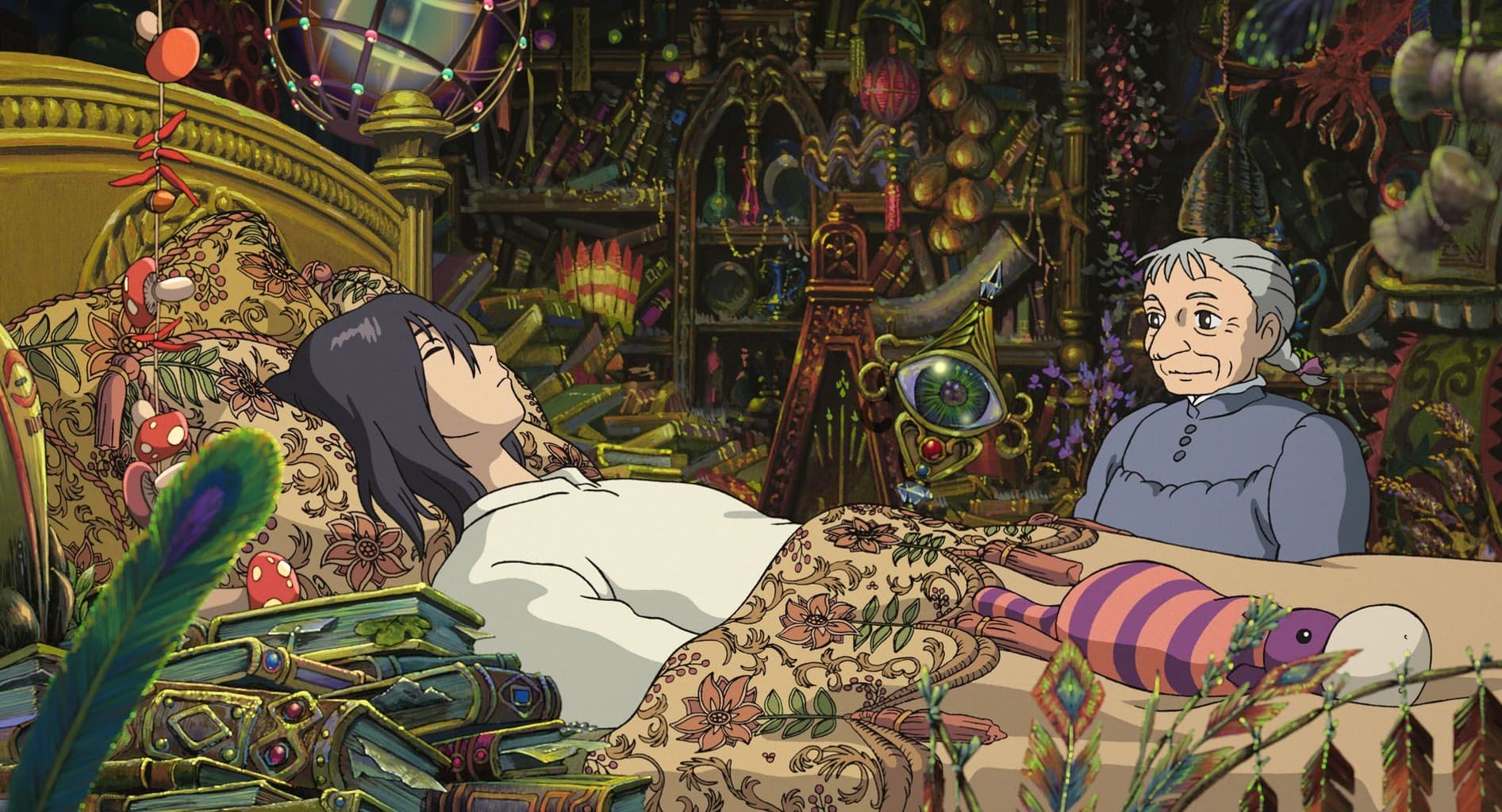 Look #7: La Vie Est Belle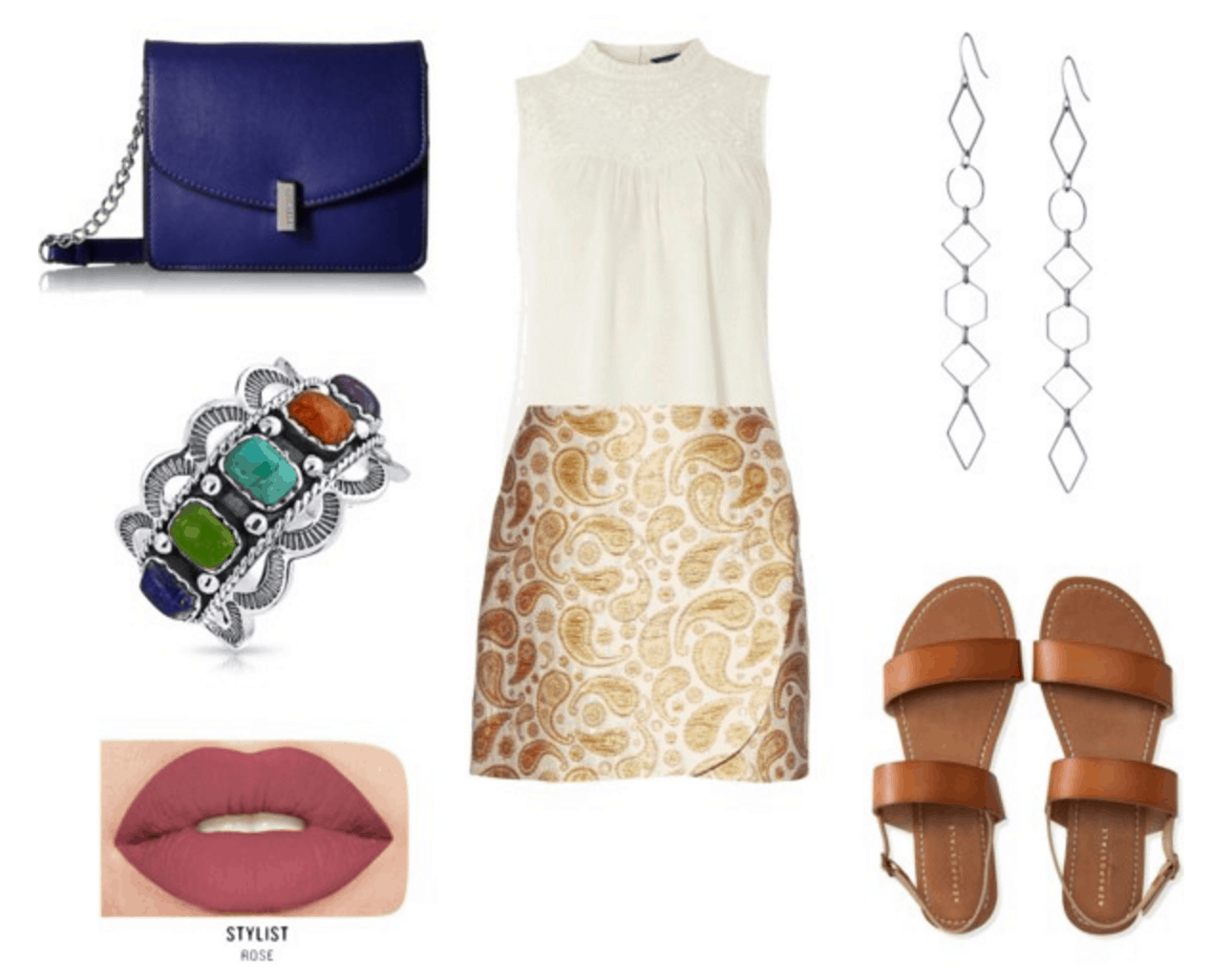 Products: purse, ring, lipstick, top, skirt, earrings, shoes
For this last look, I mixed a very Victoriana high-neck top with a jacquard, paisley printed skirt. To imitate the stained glass colors and geometric shapes of the buildings, I also added a multicolored gemstone ring and geometric linear drop earrings. Keep the tone sweet with rose colored lips and brown strappy sandals.
La Vie Est Belle = French for "Living is Beautiful"
Final Thoughts?
What do you think of Miyazaki's retelling of Howl's Moving Castle? Have you read the novel? Do you like the changes? What do you think of the outfits and styling tips? Let me know below!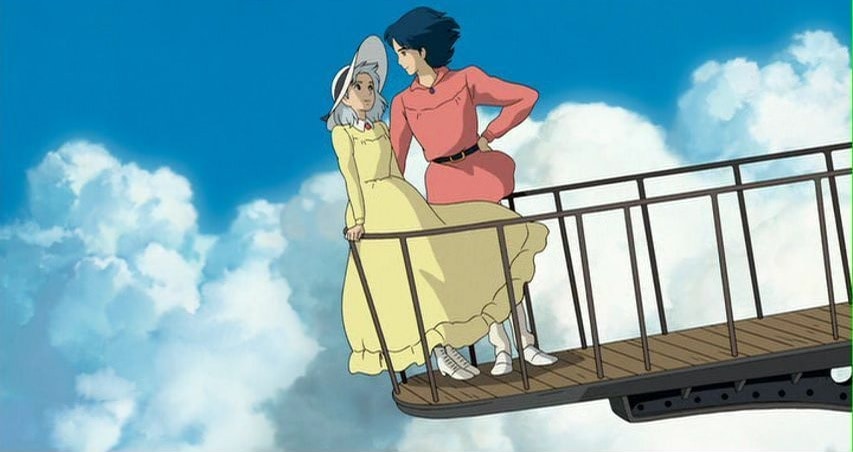 As always, feel free to request your favorite anime by commenting below!