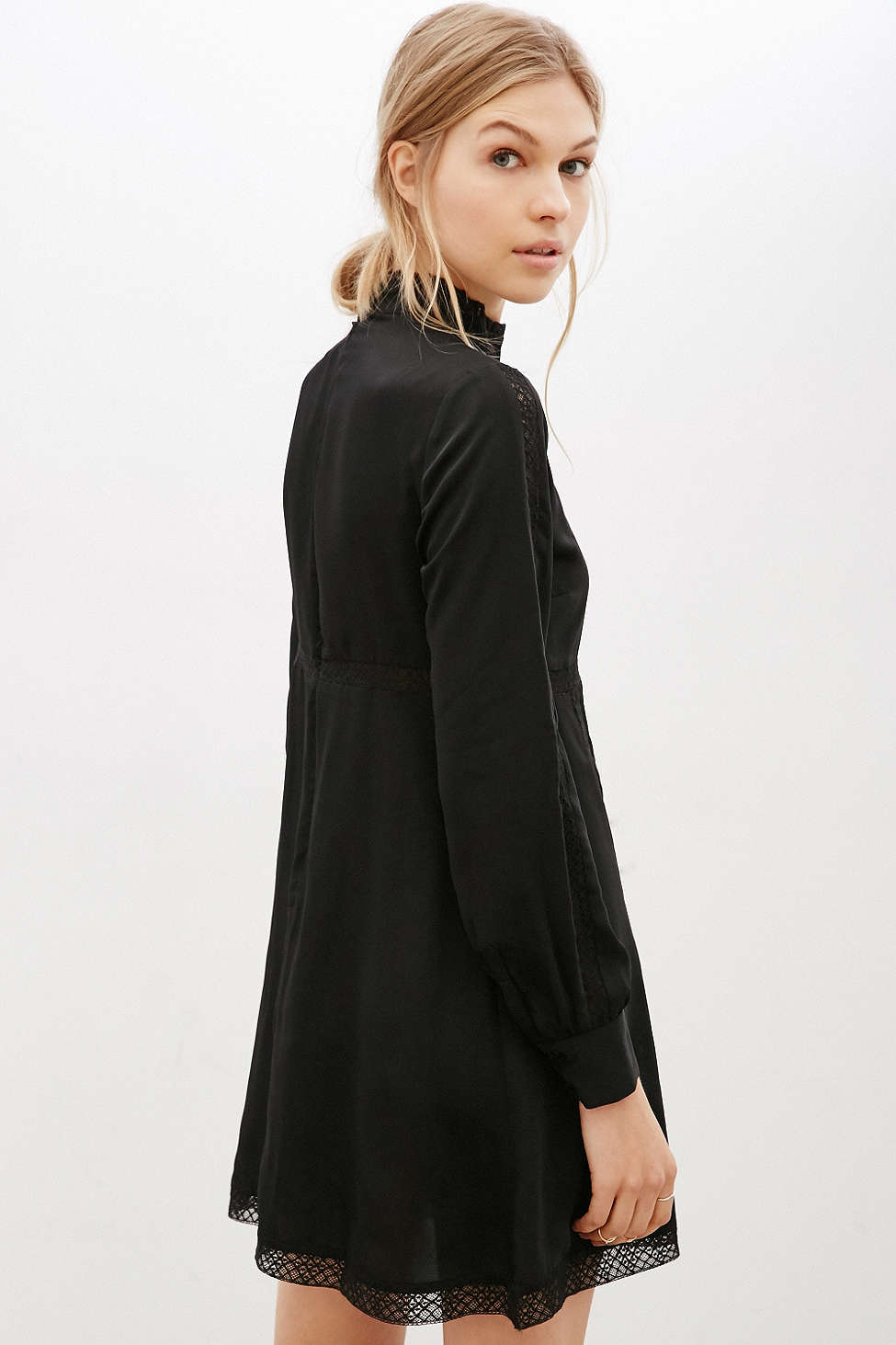 The next big trend to watch definitely has retro roots: Victoriana is a modern take on 1800s fashion.
If you like the idea of this trend but worry about it translating to the 2010s, don't worry: I was hesitant about this at first, too, but it's actually quite wearable. 2016-style Victoriana takes the best of the Victorian Era (think lace, high neck collars, and subtle gothic touches) and leaves behind the worst of it (corsets, stiff fabrics, and stiff mannered people).
Look below to see three modern looks with tons of Victorian influences.
Jumping for Jacquard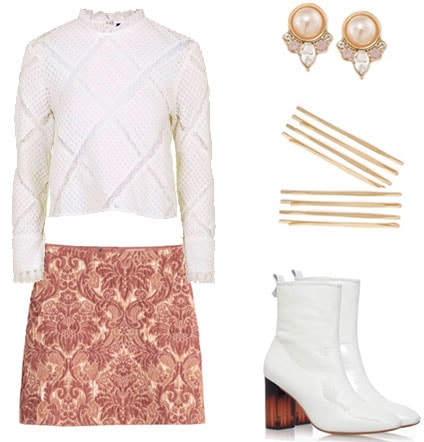 Products: Shirt, Skirt, Earrings, Bobby Pins, Boots
This outfit is the perfect combo of key Victorian influences. The blouse's high neck and white lace look great thrown on top of a jacquard mini skirt in pink tones. Gold bobby pins, that can tame your hair into the perfect old-world up-do, match well with gold and pearl studs. The white booties, while a major splurge, will be the coolest part of your wardrobe for years to come.
American Gothic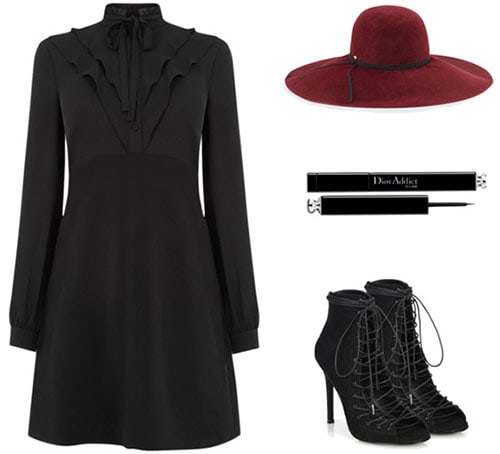 Products: Dress, Hat, Eyeliner, Shoes
This look takes a cue from the more gothic side of this trend. A high neck and ruffled collar black dress form a very Victorian base to the outfit. The lace-up booties nod to both the lace-up boots of the 1800s and 2016's lace-up trend. Moody eyeliner and an oxblood hat top off the look.
Modern Edwardian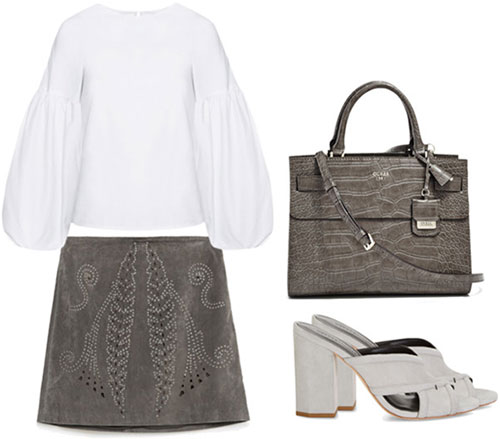 Products: Shirt, Skirt, Bag, Shoes
This look, perhaps seemingly the most modern of the three, actually has a ton of Victorian influences. A big billowy sleeve was a trademark of the Victorian Era and is definitely well-represented in this shirt. The skirt's embroidered pattern emulates old Edwardian ornamentation. A modern heel and (faux) crocodile bag match the low heels and (real) crocodile bags of the past.
What do you think?
How do you feel about the Victoriana trend? Are you surprised that 1800s fashions still influence today's trends? Any other trends you'd like to see covered? Leave a comment and let us know!