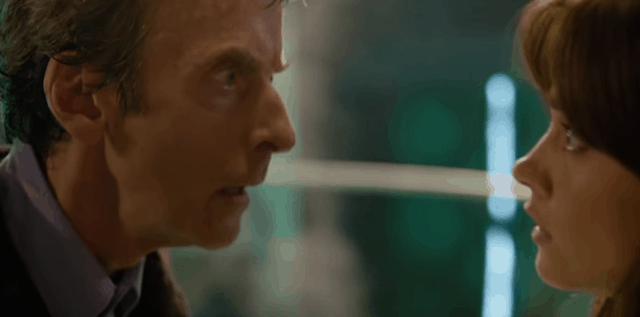 When it comes to a trip in the TARDIS, the only thing you can expect is the unexpected and the only thing you can plan for is your plans going awry. You never know where or when you'll find yourself, and you're likely to visit places and planets whose customs, climates and styles you aren't aquatinted with. How do even attempt to adequately pack for a journey like that?
Bad news, folks: you can't. There is absolutely zero chance of putting together a satisfactory packing list. The Doctor will never tell you where you're going, because he usually doesn't even plan ahead! You're totally screwed in terms of packing, so accept that right now.
Still, if you're smart about it, you can be ready with a few outfits that you can stretch to fit most intergalactic destinations. Versatility is your friend here.
About the TARDIS & Its Fashion Requirements
The TARDIS, which stands for Time and Relative Dimension in Space, is a sophisticated piece of technology from a destroyed (well, maybe not destroyed) civilization on the planet Gallifrey. It disguises itself as a blue police box (not a telephone booth, FYI).
You're going to need to think light and fast with your packing list. The Doctor rarely gives his companions a heads up before dropping in and whisking them off to strange worlds, so have a small bag ready or be prepared to throw one together quickly.
The TARDIS is MUCH bigger on the inside than it looks. Don't worry if you can't pack everything; you can probably find something to wear lurking in the maze of rooms.
Outfits for Traveling on the TARDIS
Back in Time
You never know what year the TARDIS will take you to, and there's no clothing style that works perfectly for Shakespearian England, 19th century France, and ancient Rome. Still, with all the historical exploring you're bound to get up to, it's probably smart to have something other than ripped skinny jeans in your closet.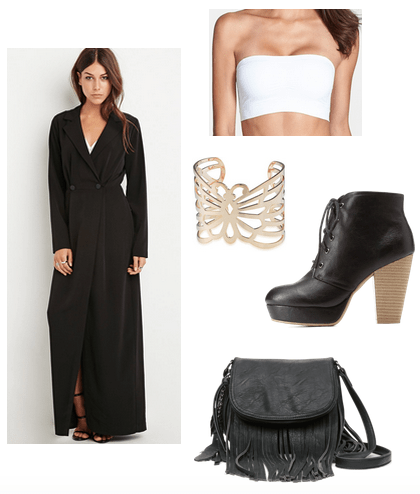 Products: Dress, Bandeau, Cuff, Boots, Bag.
This coat-style dress boasts the neutral shade and long skirt that will help you blend in during more conservative eras, and the double buttons have an old-timey feel. A classic cross-body bag, lace-up ankle boots, and an ornate cuff will keep you fashion-forward and under-the-radar as you zip through time!
Alien Life
A wacky, extreme planet like New Earth or Midnight is the perfect place for adventurous style choices that might be hard to pull off on Earth. Make sure to pack something wild and appropriate. You don't want to show up to a fancy alien party in a Beatles band tee! How embarrassing would that be?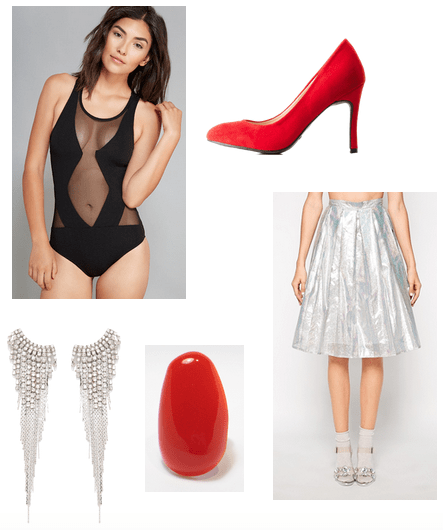 Products: Bodysuit, Pumps, Earrings, Ring, Skirt.
This sexy bodysuit might not be ultra wearable for your English class, but paired with a metallic skirt and some chunky pop jewelry, it works for a crazy night with some extraterrestrials!
Saving the Worlds
A trip with the Doctor is not all fun and games. As companion to the most powerful person in the galaxy, you have a responsibility to save people and planets, pretty much daily. You're basically a part-time superhero, so plan accordingly.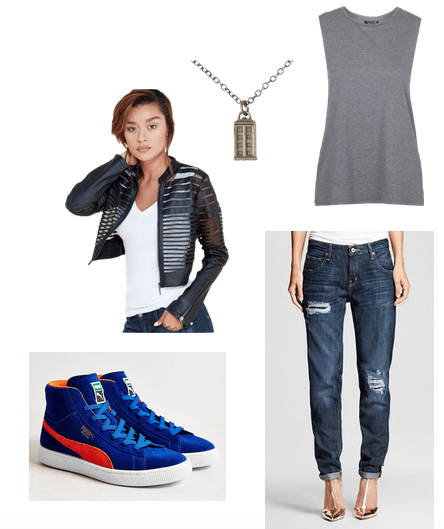 Products: Jacket, Sneakers, Tank, Jeans, Necklace.
Since the Doctor isn't much for violence, you don't need to prep for combat, but you will be running a lot, so get yourself some sneakers! Pack something tough and cool for intimidating the Daleks/Cybermen/Silence, et al, like this alternative moto jacket and some ripped jeans. Add a TARDIS necklace for luck. After all, she has been known to play favorites!
What do you think?
For more Doctor Who style, be sure to see our Doctor Who Fashion posts: Part 1, Part 2, and Part 3. We also have posts on Clara's style and Fashion Inspired by the Twelfth Doctor.
Now I want to hear from you! Are you glad Doctor Who has finally returned? What do you think of the outfits? What theme do you want to see next time? Let me know!