Breezy fabrics and bright color palettes usually embody fresh and youthful summer fashion. For a new take on fresh, consider introducing darker tones and edgy details into your wardrobe this summer.
In this week's Fashion Inspired by Art post, I took inspiration from one of the most iconic paintings of the Northern Renaissance: Jan van Eyck's The Arnolfini Wedding.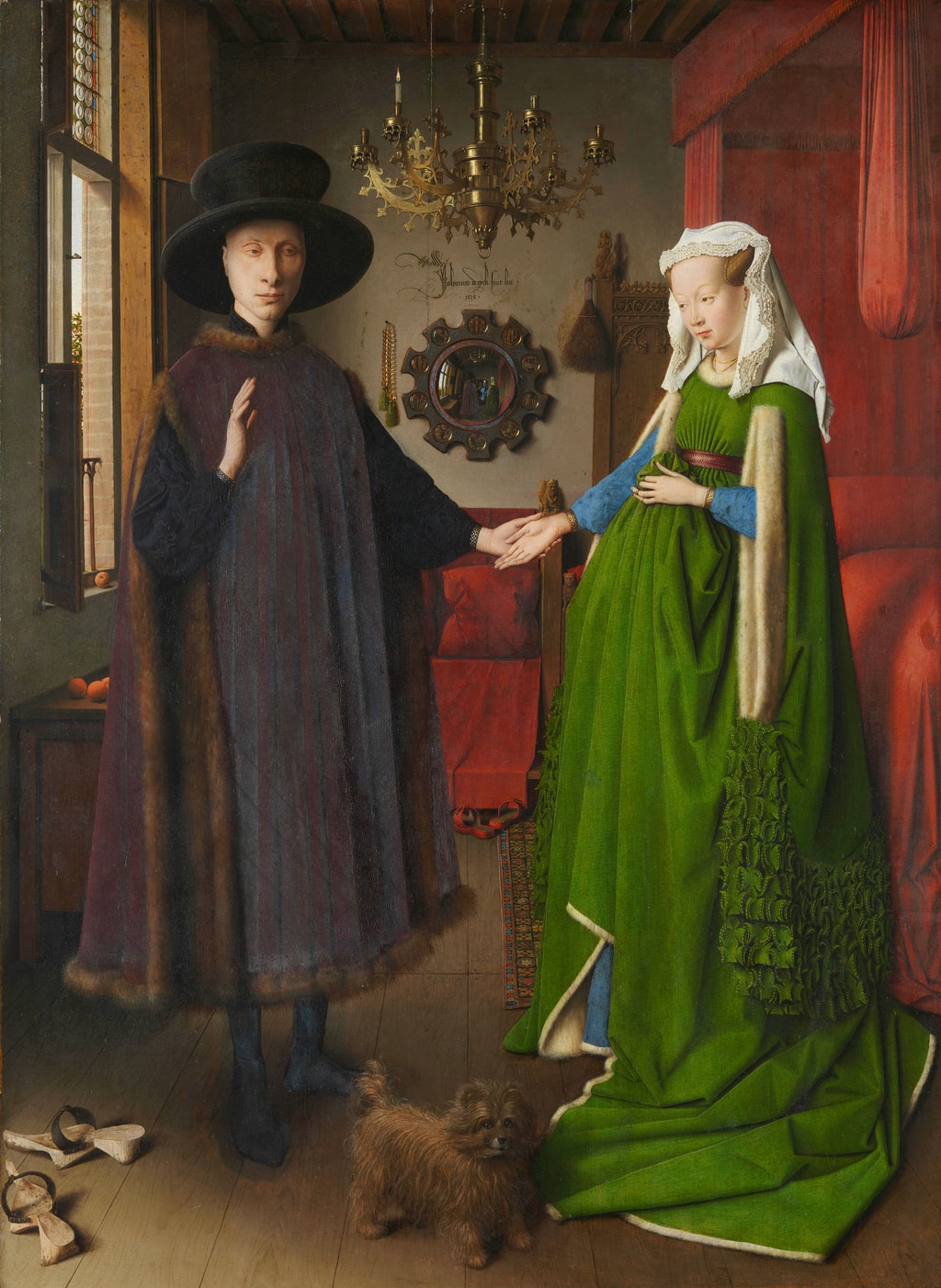 About Jan Van Eyck and The Arnolfini Wedding
Jan Van Eyck (1390-1441 CE) was one of the Northern Renaissance pioneers of Flemish oil painting. His artistic techniques presented a style far more realistic than anything before the time period. From tiny details, like stubble on a figure's chin to sweeping manipulations of diffused light, Jan Van Eyck created art that was the first of its kind.
The Arnolfini Wedding depicts Arnolfini and his bride, Giovanna Cenami, in a bedroom. Many details indicate this couple's marriage, but art historians have called into question whether this portrait actually IS a wedding portrait. Above all else, this painting provides viewers a snapshot of Flemish status in the time period: their ermine fur, Giovanna's wealth of fabric, and the expensive oranges behind Arnolfini point to the couple's affluence. Other details, such as the lack of flashy jewelry or handmaid to support Giovanna's heavy frock, contribute to a broader narrative.
Outfits Inspired by The Arnolfini Portrait
Uptown Renaissance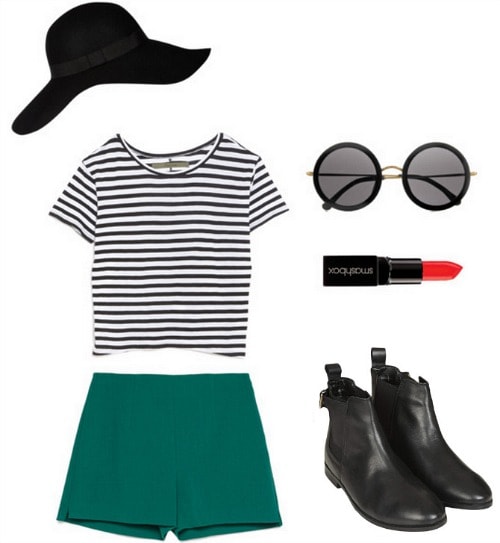 Shirt, Shorts, Booties, Sunglasses, Hat, Lipstick
This look is definitely edgier and more clean-cut than what I typically imagine for a summer outfit. I envision a sophisticated, urban metropolis carving around the person wearing this look. This is a step up from your average t-shirt and shorts combination, and an easy transition from high school teen to college adult.
I drew inspiration broadly from various concrete aspects of the painting. The black, wide-brimmed hat and pointed boots stem from Arnolfini's attire. Arnolfini's bride wears a blue and green frock, which translates to my pick of teal high-waisted shorts.
Cold Fuzz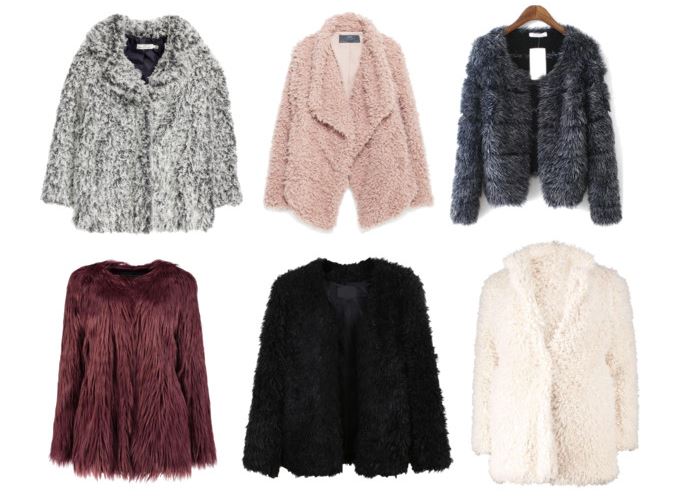 Lippie Stix, Sweater, Skirt, Tights, Backpack, Boots, Lip Balm, Nail Polish
This outfit is not for your typical summer night out: imagine late night museum stalking or skyscraper rooftop exploring. Where I live, summer nights mean 70 degrees Fahrenheit, but with a chilling breeze. I picked out this warm, daring faux fur skirt inspired by Arnolfini and Giovanna's fur details.
Unexpected textures are trending now, so I thought that the risk was subtle enough in the context of the fashion world. Chunky black boots contrast with the soft skirt, and you can add the optional black tights depending on your weather. I love Colourpop's Lippie Stix, and these two colors mimic the warmth in the painting.
Desert Stomping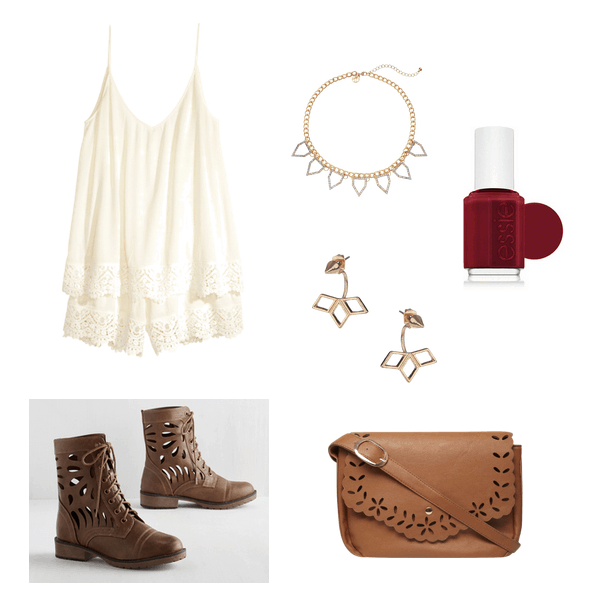 Romper, Boots, Necklace, Earrings, Bag, Nail Polish
This last look contradicts my promise to stray away from light, breezy fabrics for summer, but I've added edgy details to ground the look. The gold spiked necklace and earrings match the ornate chandelier in the background of the painting. This lace romper is as dainty as Giovanna's headdress, lace trim and all.
From a casual day at the beach to a day out thrift shopping and cafe-hunting with friends, this look a perfect for a scorching hot day. The boots I picked have cutouts to ventilate your feet, and the rayon romper won't be too heavy to wear.
Final Thoughts
This portrait doesn't exactly fall along the lines of today's standard of "pretty." Although I wouldn't consider hanging framed replicas of Van Eyck's works in my home, I respect and draw inspiration from them nonetheless. If you are ever interested in taking art history, Van Eyck will definitely be in your curriculum.
I love the unexpected when it comes to fashion– from funky textures to surprising color palettes, I've tried incorporating it all into these looks. Much like Van Eyck struck his era with ingenuity, this summer you can do the same by experimenting with your style.
What do you think?
How do you feel about Northern Renaissance painting? Would you actually wear a faux fur skirt in the summer? (I know I would!) Which of the three outfits would you wear? Let me know in the comments below!