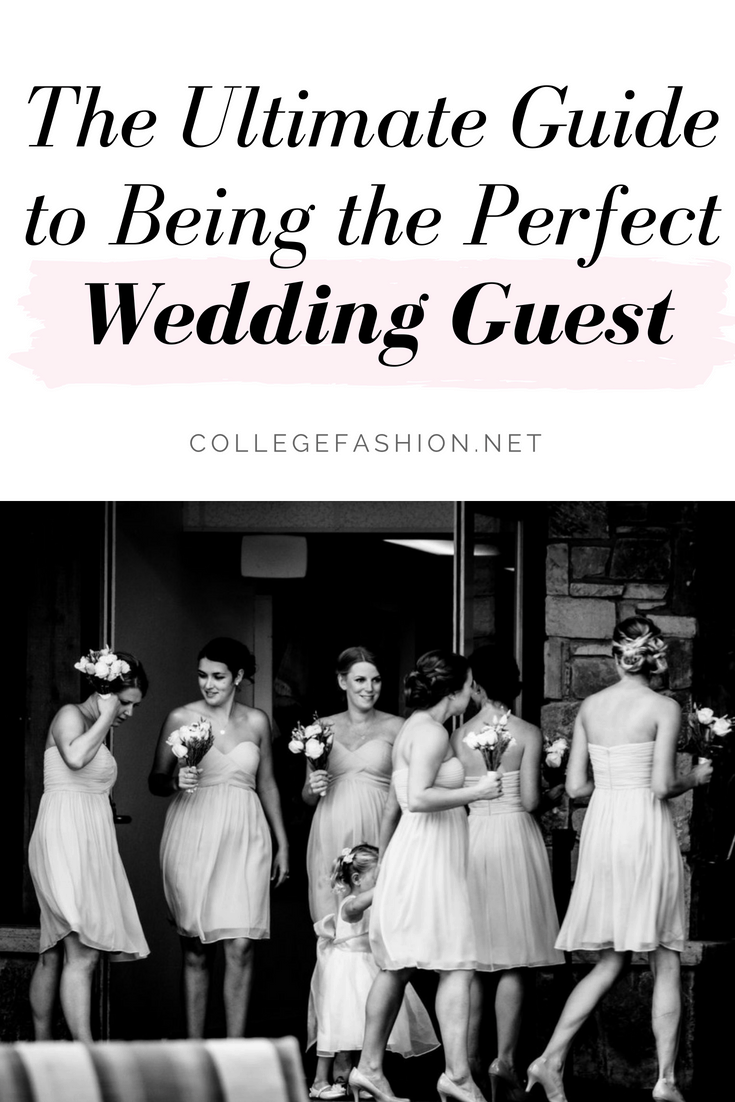 I've worked somewhere close to 1,300 weddings during my five year stint in the industry and after a while, you pick up a thing or two. Here, I'm sharing my most important tips and tricks on how to survive and thrive as a perfect wedding guest!
As you move through college (as especially after!) you'll get tons of wedding invites, and it's not always super clear what the "rules" are. I'm here to walk you through wedding season and share with you everything I've learned over the years so that you too can be a pro when your invites start flooding your mailbox.
Without further ado, here's my guide to being the best wedding guest ever:
1. RSVP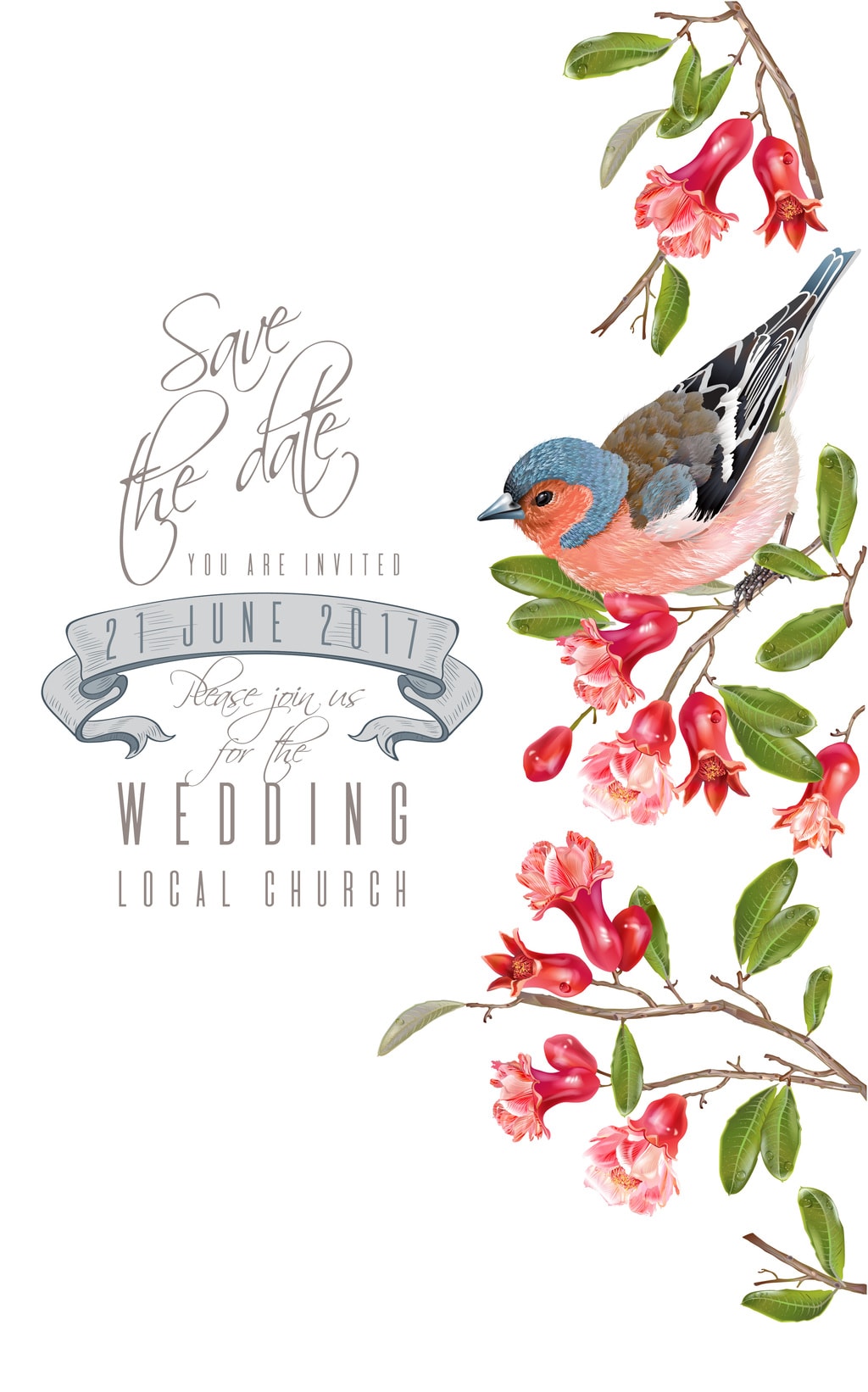 This is the first and sometimes most important step of attending any wedding – the RSVP! Fun Fact: RSVP comes from the French phrase, respondez, s'il vous plait, which means please respond. Typically there is a save the date sent further in advance than the traditional RSVP, so you're already aware of the event date. Once you get the beautiful invitation in the mail, there may be other information included.
My pro tip: READ EVERYTHING! Chances are the Brides and/or Grooms didn't spend all their time creating little cards for fun – they need your responses! The sooner you can fill out your RSVP and send it back, the better.
The information inside can include everything from meal choices, dietary requests or allergies, song requests, registry info, hotels where they booked room blocks, transportation, and more. Make sure you read through everything so you're as well-prepared as possible. Remember that the couple tried to make everything as straightforward as possible to avoid getting questions that they've already answered somewhere in the invites. So be as helpful as possible and read it, respond, and send it back!
2. Gifts
Depending on what the couple decides to do, this could be different per event. Sometimes couples choose to make a registry at a particular store or create honeymoon funds. Most likely, if they went through the trouble of creating a site or registry, that means those items are what they really want! Make it easy on yourself and them and just pick something from their list: Boom, all done!
However, sometimes couples choose to forgo a registry and leave this up to their guests. My advice in this case? Always go with cash. Whether they're saving to put a payment down on a house, go on a trip, or buy a new stand mixer for the house they already have, they can do it all with cash. Write them a check or give them cash in a card the day of the wedding and call it a day!
Typically, registries are set up so you can "send" the gift directly to their home or a store where they can pick up. Definitely choose one of these options if available. Try not to bring a physical gift to the reception, it can be awkward finding a place to keep it safe during the event and it's one more thing the couple needs to worry about packing up at the end of the night.
3. Dress Code
Often times, wedding dress codes are noted on the invitations. If not, assume it's at least cocktail formal. Meaning, girls are expected to wear dresses or skirts (unless you're more of a polished suit girl, in that case do you!) and guys should wear dress pants and button down, usually with a sport coat or suit jacket.
Some weddings will be more formal, such as black tie, and some might be less formal such as beach casual. 
My advice would be to consider the venue and the couple getting married. If you're at a swanky hotel ballroom, chance are you'll need a nice dress and heels. But if the wedding is on the beach and the couple has a bohemian vibe, a maxi dress might be more fitting. 
NEVER wear white (that's like rule #1 of wedding attendance) and if possible, ask around what color the bridesmaids are wearing to avoid any awkwardness there. Weddings are meant to be fun occasions, but be smart when you're deciding on your outfit. You don't want to show up to a formal event wearing a skin tight, cleavage-baring bandage dress!
Need more help? We've written a guide to wedding guest outfits to get you started. Also, see our post on our favorite wedding guest dresses of all time.
4. The Day-Of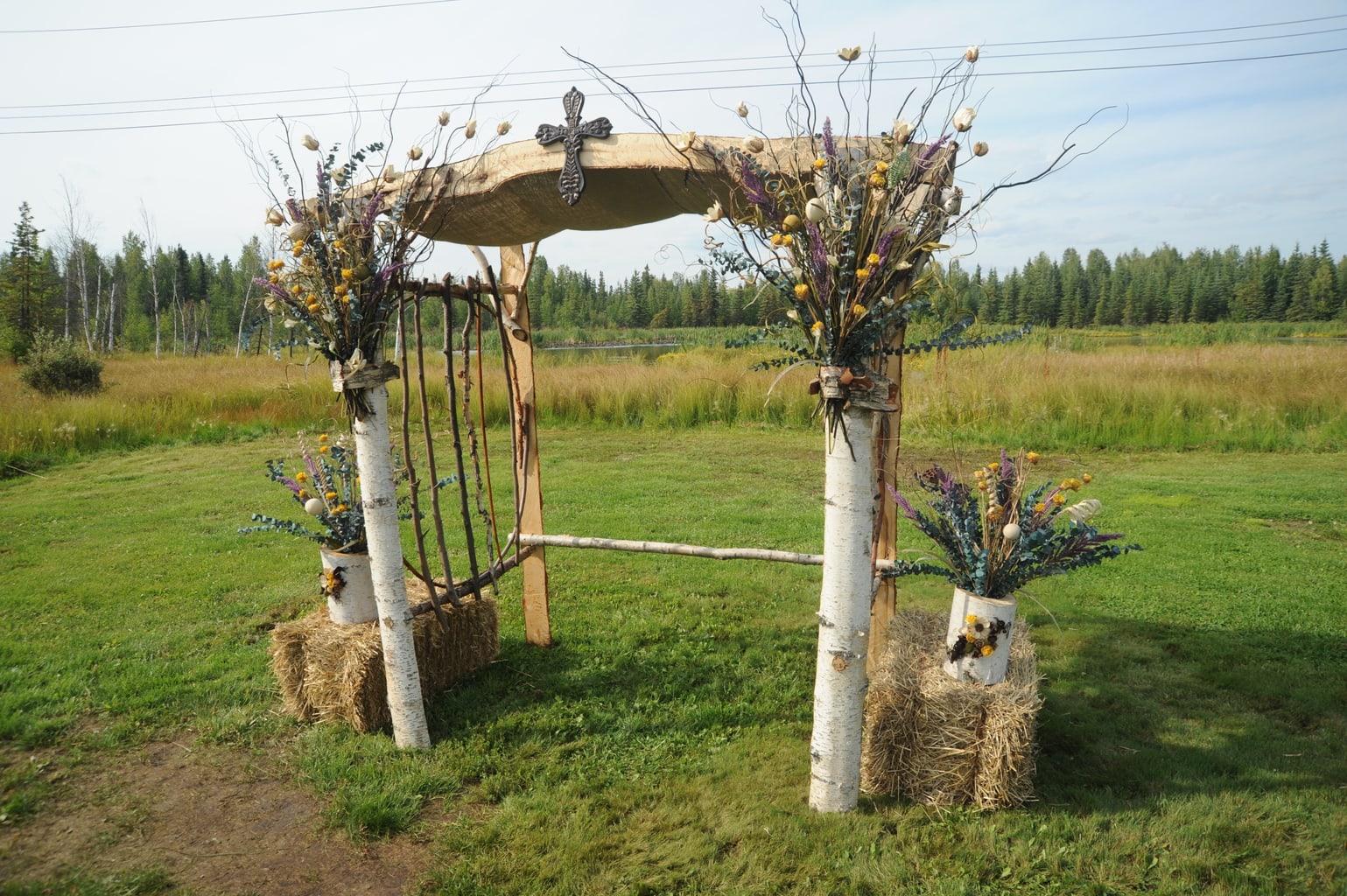 This one goes back to what I said about the invitation — know your times and locations! This one is super important because it's extremely important to show up at the right time, and in the right place! As mentioned earlier, the couple will most likely not be available to answer questions the day of, so don't rely on communicating with them. If you're unfamiliar with the ceremony location or reception venue – ask as soon as possible! Also, as a note, always try to figure out who else might be going so that way you can carpool and have someone else to ask in case you get lost!
DON'T be late to the ceremony and if you are (because life happens) politely wait until the reception to arrive. You don't want to interrupt any ceremony in process and take attention away from the couple.
5. Party Time
Time for the reception, the best part of the whole day! Feel free to kick your shoes off, have fun, and take tons of pictures. A lot of times, couples create fun hashtags for their big day, so try to tag as many photos as possible.
Last tips to remember for the reception:
Eat the food, you'd be amazed how expensive catering can be, so please, take in as much as you can!
Drink responsibly, no one wants to deal with a drunk and disorderly wedding guest on their big day. Stick with a drink you know you can sip on for a few hours, like vodka/water. And drink water in between if you're going back for multiple drinks. It's not a sprint, it's a marathon.
Dance! Everyone's hopes as they're planning a wedding and booking a band or DJ is that people will enjoy it and want to dance all night. Weddings are a celebration for not only the couple getting married, but for everyone they invited as well. They wanted you there to share in the fun and happiness, so have fun and enjoy!
How do you make sure you're an amazing wedding guest?
Do you have any wedding guest tips for fellow CF readers? Anything we missed here? Tell us by leaving a comment below.