Remember the days of American Girl dolls? If you're like me, you had your favorite picked out, and – whether you owned that doll or just wished you did – your choice probably reflected your personality.
To help you get in touch with your inner child, this series takes fashion inspiration from these grade school favorites, using them to inspire real-life-wearable outfits you can rock today. (In case you missed them, see our posts on American Girl Felicity, American Girl Molly, American Girl Samantha, American Girl Addy, and American Girl Kirsten.)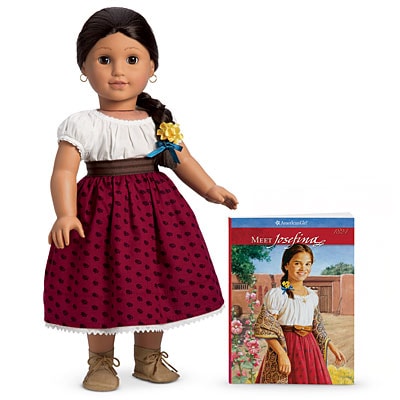 American Girl Doll Josefina Montoya's story followed her adventures growing up in New Mexico. If she was your favorite doll, you'll remember it well: She learned how to find a balance between creating new traditions and remaining true to her Mexican heritage.
On the style front, Josefina always looked absolutely precious in all of her floral dresses and skirts! Below, I've created several outfits inspired by Miss Montoya's adorable style.
Floral and Feminine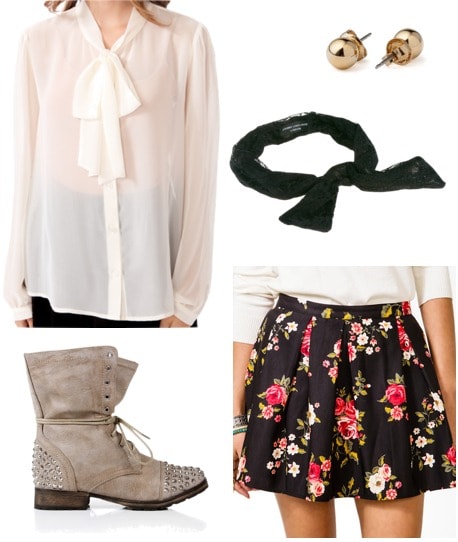 Product Information: Top – Forever21, Skirt – Forever21, Shoes – Windsor, Earrings – American Apparel, Headband – ASOS
Rock a hint of Josefina's feminine style with a flowy bow blouse tucked into a floral print skirt. Add an edgy twist with a pair of studded combat boots. Finally, accessorize with stud earrings and a lace headband to complete the look.
Pretty Patterns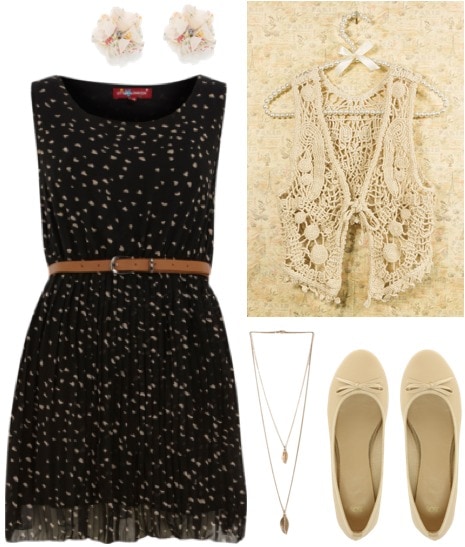 Product Information: Dress – Dorothy Perkins, Vest – Chicwish, Shoes – ASOS, Necklace – Forever21, Flower Clip – Forever21
Steal Josefina's casual patterned attire with a heart print dress worn under a crochet vest. Flats add a comfy but cute aesthetic, while dainty accessories like a layered necklace and floral hair clips finish off the outfit.
New Traditions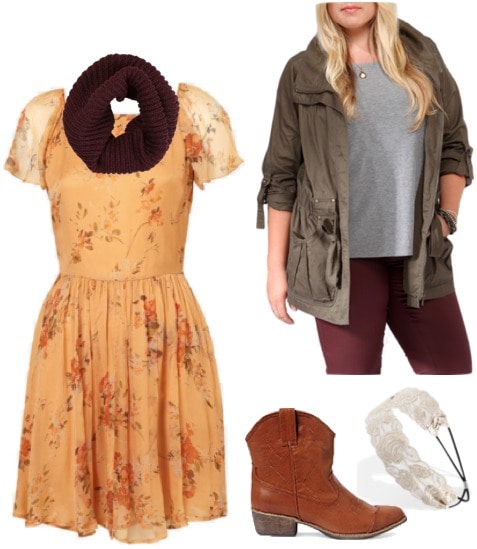 Product Information: Dress – Nordstrom, Jacket – Forever21, Shoes – Forever21, Scarf – Swell, Headband – Forever21
Take Josefina's signature floral dress to a whole new level with this look! A pretty flower-printed fit-and-flare dress creates a fun vibe when worn under a utility jacket. Grab ankle booties, an infinity scarf, and a lace headband to complete the chic, feminine ensemble.
What do you think?
Was Josefina your favorite American Girl? Would you wear any of the outfits above? Which one is your favorite? Which doll would you like to see next? Let me know in the comments!