Remember the days of American Girl dolls? If you're like me, you had your favorite picked out, and – whether you owned that doll or just wished you did – your choice probably reflected your personality.
To help you get in touch with your inner child, our latest series takes fashion inspiration from these elementary school favorites, using them to inspire real-life-wearable outfits you can rock today. (In case you missed them, see our posts on American Girl Felicity and American Girl Molly.)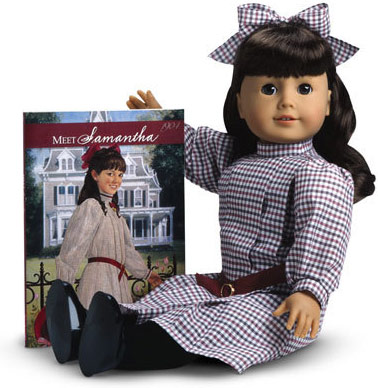 American Girl doll Samantha Parkington lived a life of luxury with her grandmother in the Victorian period. For fans of the books, Samantha's heartwarming stories could always relieve a bad mood. Samantha was also one of my favorites because her outfits were always so elegant looking, with intricate detailing and girly touches.Of course, no outfit was complete without her signature bow!
While the days of tea parties with your Samantha doll may have passed, you can turn her polished look into sine wearable, everyday outfits. Below, I've created a few outfits inspired by Samantha. Scroll down to view them all!
Victorian Chic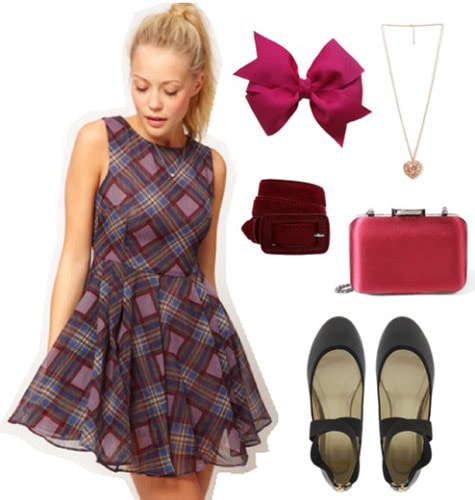 Product Information: Dress – ASOS, Shoes – ASOS, Bag – Forever21, Belt – ASOS, Bow – Etsy, Necklace – Forever21
Steal Samantha's signature checked ensemble with a tartan print skater dress and a pair of ballet flats. Belt the dress with a burgundy skinny belt, and grab a bright pink clutch for a trendy twist. For accessories, wear a cute bow in your hair and add a charm necklace to complete the look!
Perfectly Pink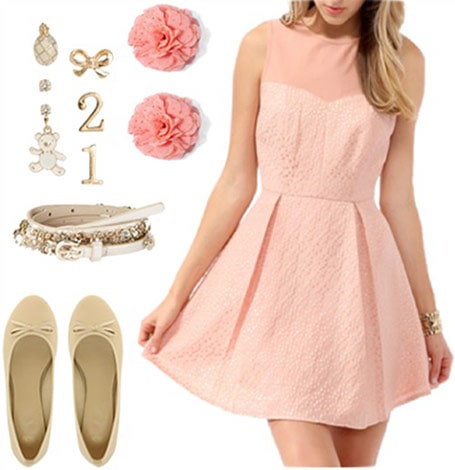 Product Information: Dress – Forever21, Flats – ASOS, Belt – LOFT, Earrings – ASOS, Hair Clips – Forever21
Samantha looked perfectly pink in her birthday party outfit! (Do you guys remember it?) Update her festive look with a blush pink dress and ballet flats. Wear with a skinny belt, flower hair clips, and mismatched earrings for a fun twist!
Bonus Look: Nellie O'Malley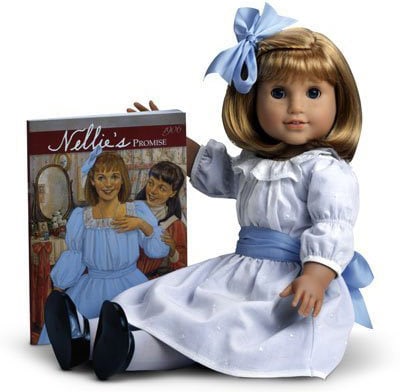 Samantha's best friend Nellie O'Malley was another childhood favorite of many. Though Nelly may not come from the same circumstances as Samantha does, she maintains a determined, sweet, and caring personality (and adorable clothes, too!).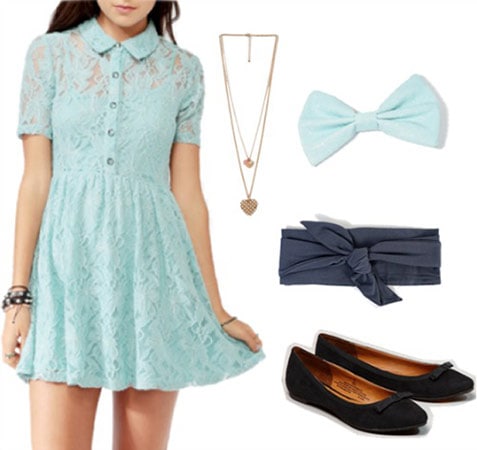 Product Information: Dress – Forever21, Shoes – American Eagle Outfitters, Sash – American Apparel, Bow – Forever21, Necklace – Forever21
For a modern spin on Nellie's classic look, wear a blue lace dress with a dark blue sash belt and black ballet flats. Accessorize the outfit with a dainty charm necklace, and a cute (though optional) hair bow.
What do you think?
Was Samantha your favorite American Girl doll? Would you wear any of the outfits above? Which look is your favorite? Would you like to see more posts like these in the future? Let me know in the comments!