Remember the days of American Girl dolls? If you're like me, you had your favorite picked out, and – whether you owned that doll or just wished you did – your choice probably reflected your personality.
To help you get in touch with your inner child, our latest series takes fashion inspiration from these elementary school favorites, using them to inspire real-life-wearable outfits you can rock today. (In case you missed them, see our posts on American Girl Felicity, American Girl Molly, and American Girl Samantha.)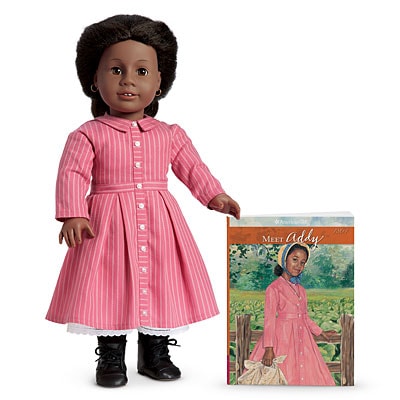 Photo via American Girl
Next in our American Girl doll series is Addy Walker, a doll whose stories tackled weighty and heart-wrenching subject matter, while teaching girls to be strong and fearless no matter what.
Addy's courage is admired throughout her powerful story, making her one of the more sentimental dolls in the original American Girl collection. Through slavery and freedom, Addy's stories teach us about America's terrible past, while helping us look ahead to a much brighter future.
If Addy was your favorite doll, you already know that she came wearing an adorable pink striped shirtdress and bonnet. (In Meet Addy, this is the outfit Addy wears on her way to Philadelphia for the first time.) This adorable ensemble, along with all of her other cute outfits and accessories, is a fun throwback source of fashion inspiration.
Below, I've put together a few looks inspired by Addy's attire. Scroll down to view them all.
Classic Casual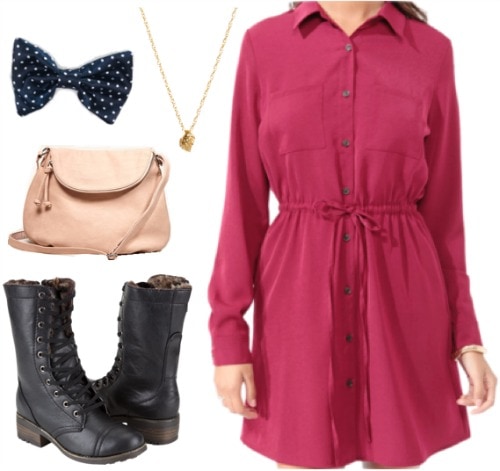 Product Information: Dress – Forever21, Shoes – Tilly's, Bag – American Eagle Outfitters, Bow – American Apparel, Necklace – ASOS
Dress like your favorite doll with a modern twist in this classic but cute ensemble! Wear a berry-colored shirtdress with a pair of edgy combat boots. Grab a crossbody bag to store the essentials, and wear a cute bow clip and shell necklace like Addy's to complete the look.
Layered in Check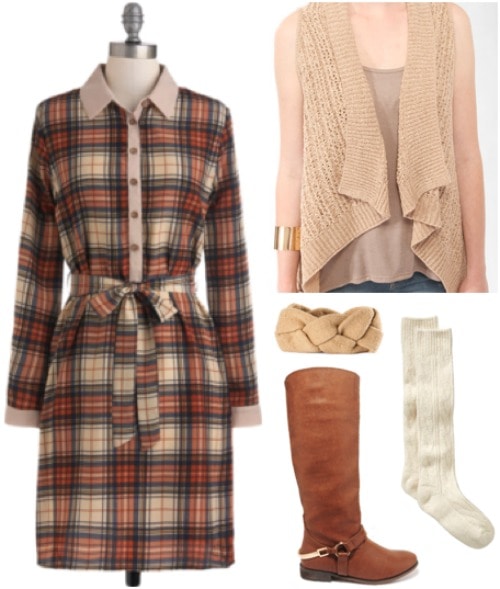 Product Information: Dress – Modcloth, Sweater – Forever21, Boots – Forever21, Headband – H&M, Socks – Gap
Addy looks absolutely darling in her checked dresses! Channel her style with a checked shirtdress layered with a sweater vest. Slip on a pair of classic riding boots and a pair of cream knee-high socks, and wear a braided headband to finish off this cozy but cute outfit.
Festively Fabulous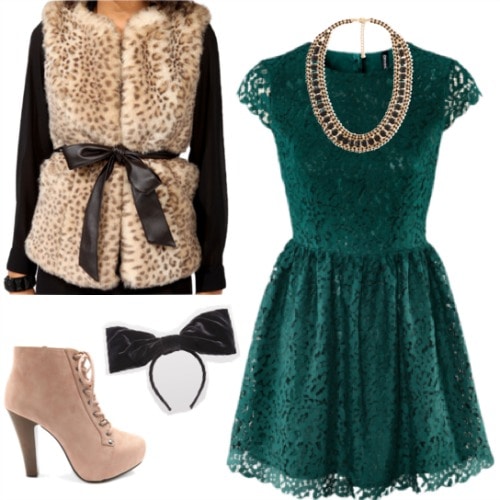 Product Information: Dress – H&M, Vest – Forever21, Shoes – Charlotte Russe, Headband – American Apparel, Necklace – Forever21
Whether you're dressing up for the holidays like Addy or just for fun, wear a gorgeous emerald green lace dress with a faux fur vest for a simple but luxe look. Wear with lace-up ankle booties, a fun statement necklace, and a cute bow headband to complete the ensemble.
What do you think?
Was Addy your favorite American Girl doll? Would you wear any of the looks above? Which one is your favorite? What doll would you like to see next in the series? Let me know by commenting below!