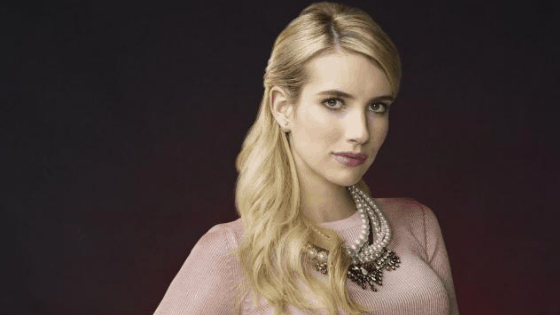 Our Bad Girl Inspiration series continues with a look at the #1 Chanel in Scream Queens, Chanel Oberlin. Scream Queens was short lived TV hit, but Emma Roberts' portrayal of Chanel made her one of the most memorable characters in recent TV history.
Chanel is iconic because of her over the top girly wardrobe. She is the mean, yet sophisticated, queen of Kappa Kappa Tau. Chanel is the embodiment of all the classic movie bad girls, including Regina George (Mean Girls) and Heather Chandler (Heathers). She is the head of the Chanels and one of the primary targets of the Red Devil.
And, again, she has a killer wardrobe. Let's talk about it.
Chanel Oberlin Style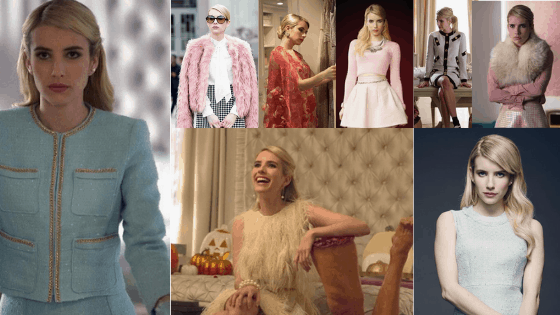 Despite her dark personality, Chanel always dresses in the brightest pastels, primarily blue, pink, and, white. Chanel loves clothes that make a statement — think pieces featuring bows around the neck, fur coats, and fringe and feather details.
If you would like to get the scream queen's girly villainess look, be inspired by these three Chanel Oberlin style outfits.
Chanel Oberlin Outfit 1: Chanel #1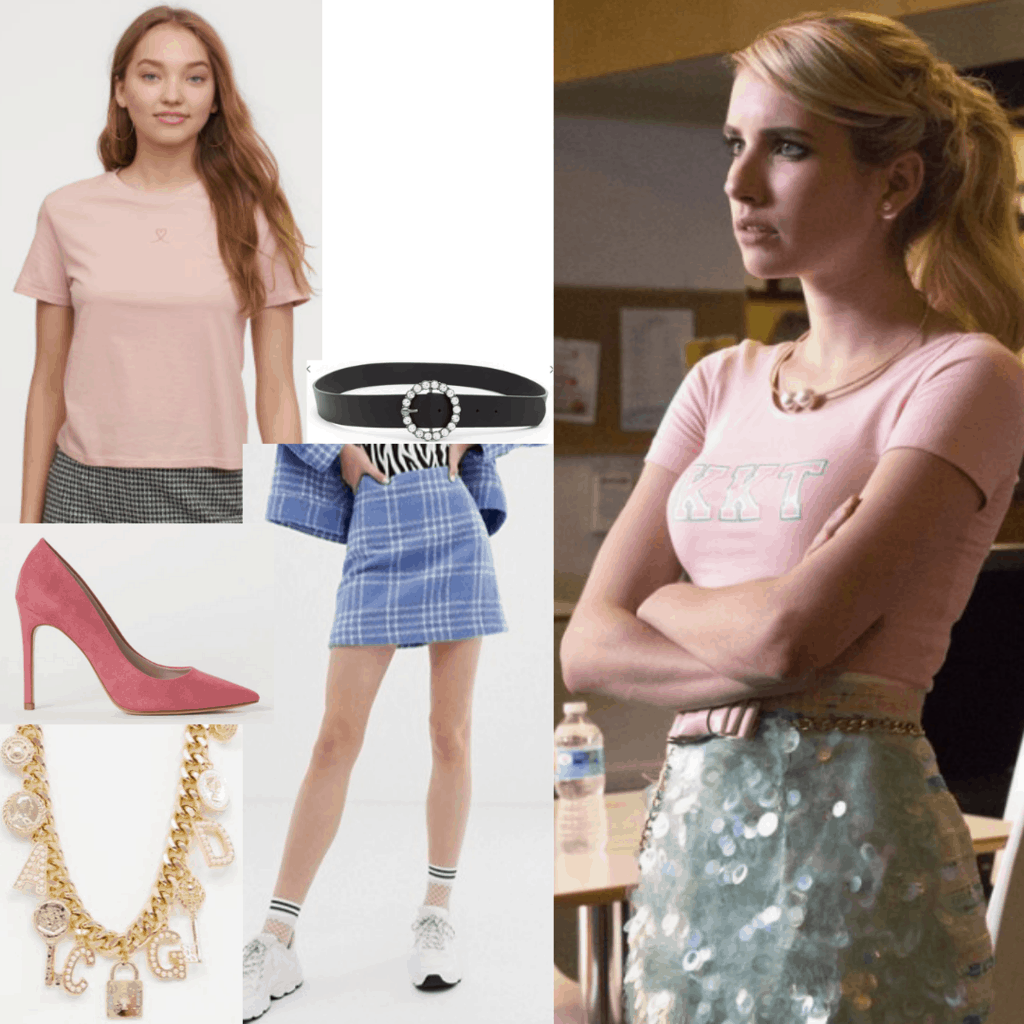 Products: Skirt – ASOS, Top – H&M, Belt – Forever 21, Heels – H&M, Necklace – ASOS
Even when Chanel is lounging about the sorority house, she is usually wearing the most fashionable outfit you've ever seen. Her idea of casual is not just jeans and a t-shirt; she'd rather wear a statement skirt, t-shirt, and of course, high heels.
Chanel loves to be the center of attention, therefore she must always dress like the queen she is.
To get this Chanel-inspired look, think casual mixed with runway. Pair a casual top with a glamorous skirt like Chanel does in the photo above. And don't forget to include killer accessories, such as a statement necklace and pastel colored shoes.
Chanel Oberlin Outfit 2: Scream Queen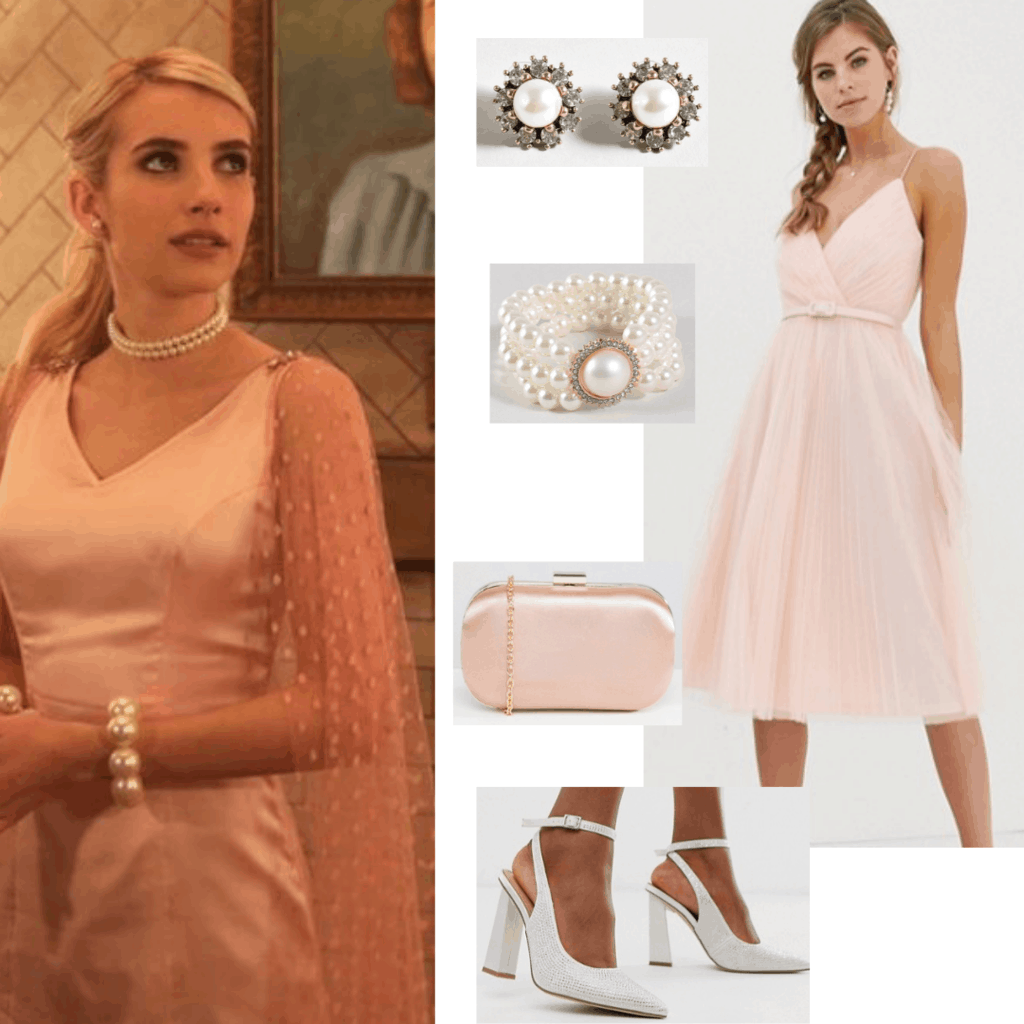 Products: Dress – ASOS, Bracelet – Unique Vintage, Earrings – Unique Vintage, Shoes – ASOS, Clutch – ASOS
Chanel is always aiming to intimidate those who might threaten her popularity and position as Chanel #1. To flaunt her power, she wears red carpet-worthy ball gowns for every occasion she can.
To get the glamorous queen look of Chanel's you must find a dress fit for a queen — preferably a dress in a pastel shade and featuring lots of details. Pair the dress with over-the-top accessories, such as large statement pearls. You'll surely feel like royalty in this outfit.
Chanel Oberlin Outfit 3: "I'm Rich and I'm Pretty"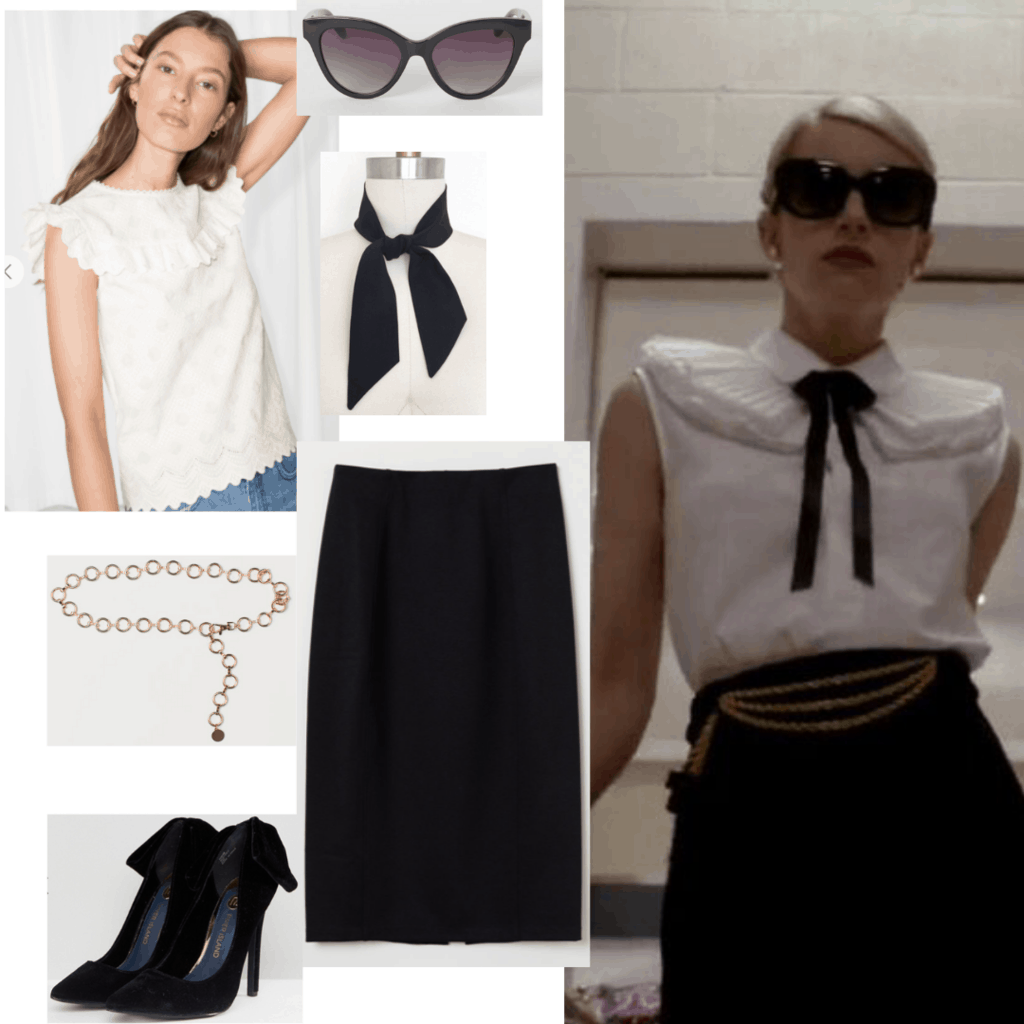 Products: Top – & Other Stories, Shoes – ASOS, Skirt – H&M, Belt – H&M, Sunglasses – H&M, Neck Tie – Etsy
Even while being charged with murder and hunted by a masked killer, Chanel is always the most well-dressed person in the room.
With this look, we are introduced to a more serious version of Chanel's over-the-top wardrobe. She wears a girly, "extra" version of what would typically be classified as workwear.
To get this look, go for a simple top and skirt/pant combination. Then use accessories, such as a neck bow, to make the look stand out.
Are You Inspired by Chanel's Style?
Now that you have had a glimpse into Chanel's style, you can now rock your own glamorous looks around campus or even to the grocery store. Don't be afraid to go wild with your wardrobe. Be a Chanel, and be proud of your over-the-top style.
What do you think of Chanel Oberlin's style? Would you copy it? What do you think of my outfit ideas? Tell me in the comments below.