Over the past 8 years, my taste in video games has drastically changed.
When I first got into gaming, I relished the adrenaline rush I got from frantically mashing the buttons in games like Uncharted. Now, I prefer a story-driven game: I'd rather sit back and watch things unfold at a leisurely pace.
I don't know what sparked the change in my interests. Perhaps it was the realization that most action-adventure games are incredibly similar. Maybe I just got lazy. Or maybe it was because I finally learned how to relax and enjoy myself while playing a video game.
Regardless of my shifting preferences, there is one series that's stayed with me through the course of my gaming career.
That is the critically acclaimed Blackwell series.
About the Blackwell Series
In the first game in the series, The Blackwell Legacy, we are introduced to a struggling young journalist named Rosangela Blackwell. When her comatose aunt suddenly dies, a spirit name Joey Mallone pops into her life and tells her that she's a medium.
I encountered the game in high school and amongst all the fighting/shooting games that sat on the shelves next to my TV, this game was a delightful getaway. Its slow-paced gaming mechanisms, witty dialogue, and perplexing puzzle system provided a real escape from the panic-stricken escapades I'd previously played. This went on right until the game's series finale, Blackwell Ephipany, which was released in 2014.
This week I decided to pay homage to the series that kept my attention for years and years by picking three of the game's most prominent characters and creating outfits based on them.
Rosangela Blackwell
While Rosangela's style might be a little "Plain Jane", what she lacks in her looks, she makes up for with her intelligence. She's uber smart and uses it to her advantage when it comes to getting spirits to come with her to the other side.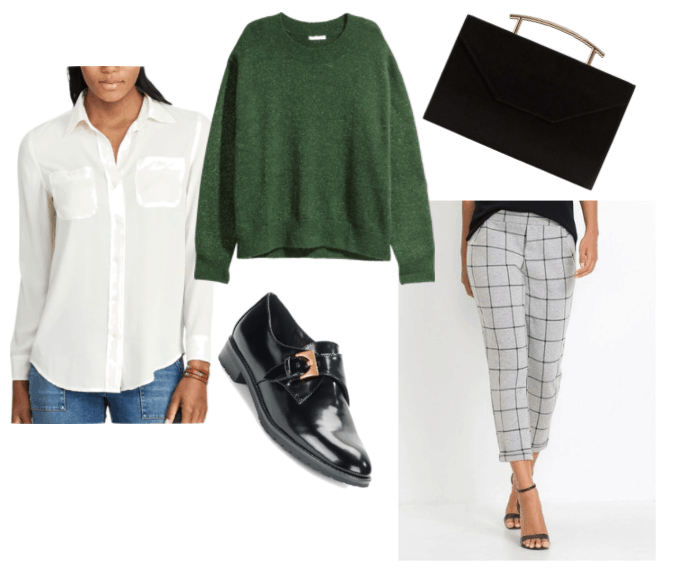 Products: Pants – Venus, Shoes – Amazon, Sweater – H&M, Shirt – Kohl's, Clutch – Mango
Rosangela loves to keep her looks simple, neat and professional, even though she spends most of her time hunting down ghosts. These black patent leather oxfords are perfect for a day filled with ripping and running or for relaxing at the office, but, either way, don't forget your briefcase! Or in this case, a golden handled clutch that's sleek, stylish and practical.
It's all about the details with Rosangela, so slip into these checkered, cropped pants for a relaxed yet polished aesthetic. If you'd like to tackle Rosangela's minimalistic style even further, try layering an olive green sweater over a white button-up for an unexpected pop of color.
Joey Mallone
Joey Mallone is Rosangela's sarcastic spirit guide. He's been bound to the Blackwell family for some strange reason and upon her aunt's death, he somehow finds a way to connect to Rosangela.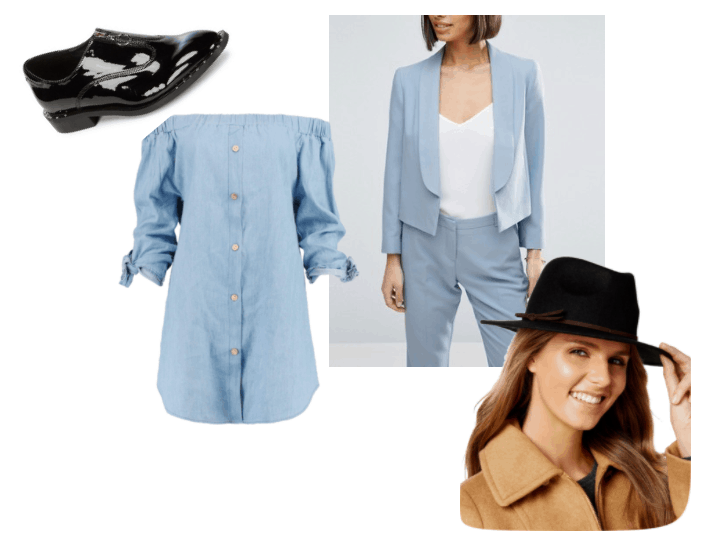 Products: Hat – Macy's, Dress – Boohoo, Blazer – ASOS, Shoes – Lord & Taylor
Joey has a professional vibe to him as well, so I threw in a similar pair of patent leather oxfords to the ones from Rosangela's look.
Joey is dead, so his whole body, including his clothing, is a ghostly blue color. Ditch the plain blue suit that Joey wears and instead pair this chambray, off-the-shoulder dress with a matching blazer. Don't forget to finish the look off with Joey's signature staple: a classic black fedora.
Lauren Blackwell
Before Joey got stuck with Rosangela, he was bound to her Aunt Lauren. Back then, the two did some of the same things that he and Rosangela now do, including hunting ghosts.
Unlike Rosangela, Lauren is a no-nonsense kind of girl who does what she wants, whenever she wants. Her personality and badass attitude make her stand out as a character, so she needs an outfit that's just as bold.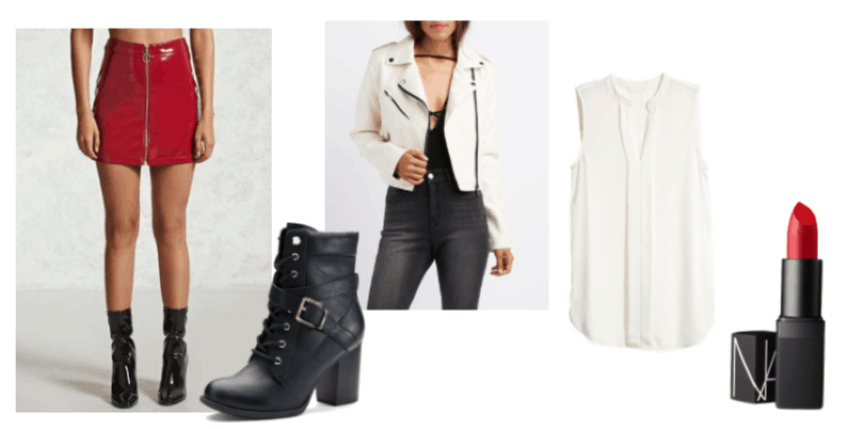 Products: Top – H&M, Shoes – Kohl's, Lip – Nars Cosmetics, Skirt – Forever 21, Jacket – Charlotte Russe
Get Lauren's vibe by pairing a red, faux-leather mini skirt with a red lip that's just as vibrant. Contrast all that red by adding a white lace-collared blouse and a matching off-white, faux-leather moto jacket.
Throw in some sturdy black high-heeled combat boots and you've got a look that's just as bold and badass as Lauren herself.
What Do You Think?
Have you played the Blackwell games? Which of them is your favorite? Do you like Rosangela and Joey as a team better or would you have like to seen more of Lauren and Joey's adventures together? Which of the outfits is your favorite? Let me know in the comments!