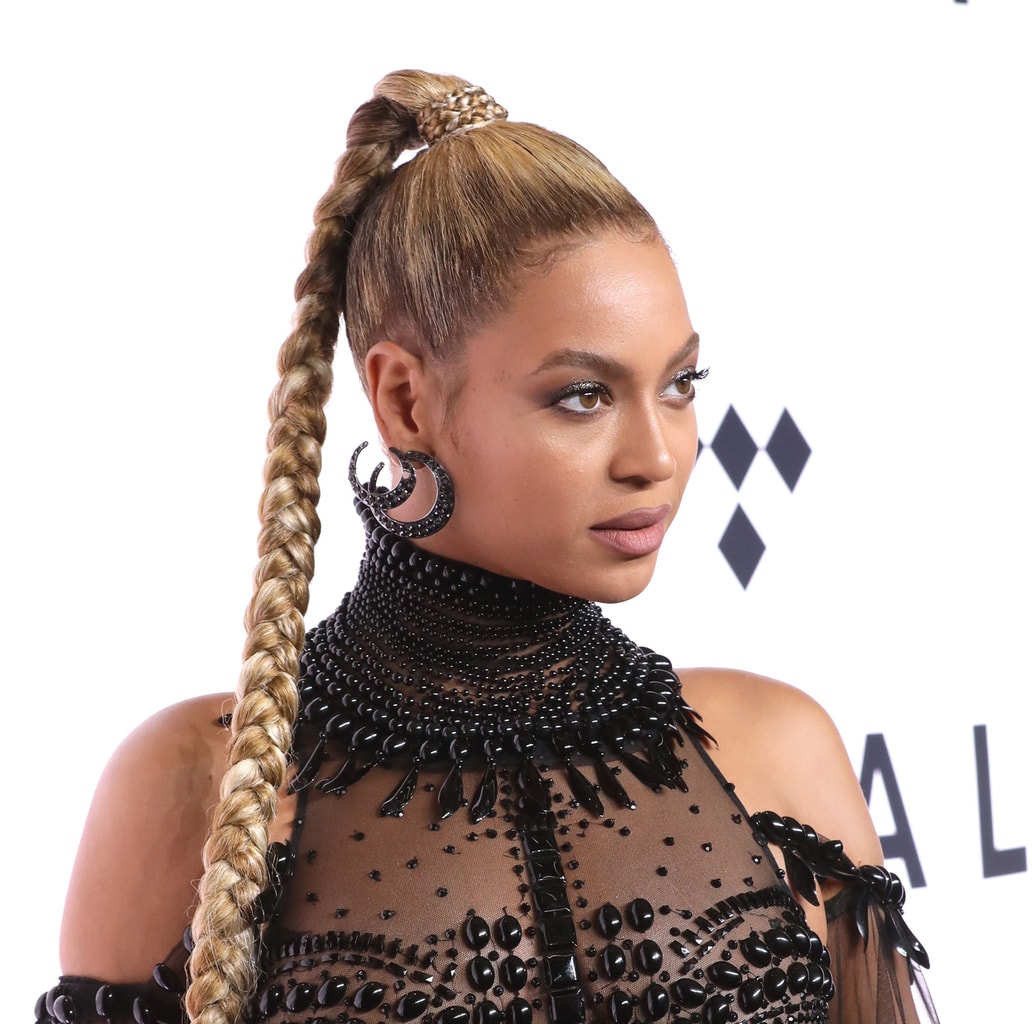 "On My Playlist" takes new hits and old favorites and turns them into outfits anyone can rock.
It seems only fitting that for my last "On My Playlist" post (I'll be writing another column here on CF soon — keep a look out!) that I cover the one, the only, Beyonce.
Whether you've loved her since Destiny's Child or if you just became obsessed with Lemonade or Black is King, you have to admit that Beyonce is one of the most influential and admired vocalists of our time. Her music covers everything from empowering jams to sweet love songs to raging breakup anthems, and here at CF, we're always here for it.
This week, I'm taking a look at Beyonce's journey as an artist, covering her music video outfits from hits as early as "Crazy in Love," as classic as "Single Ladies," and as sweet as "Love on Top."
Let's get to it.
Beyonce Outfit: Crazy in Love Video
Beyoncé - Crazy In Love ft. JAY Z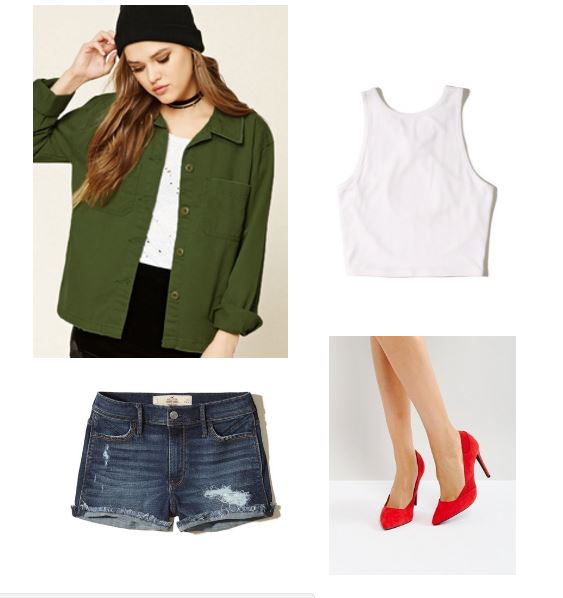 Products: Jacket – Forever 21, Shirt – Hollister, Shorts – Hollister, Heels – ASOS
This Beyonce outfit is simple even though the song is anything but. However, I couldn't resist the classic vibe of Beyonce's first outfit in the Crazy in Love video, and when the military green of her second Crazy in Love video outfit popped up, I was a goner.
The shorts and crop top are mainstays in almost anyone's closet (even Queen Bey's) because there are so many things you can do with them. In this case, we'll let the red heels draw attention while the jacket brings structure and keeps things chill and casual for a coffee run and catch-up with your girls.
Beyonce Outfit: Single Ladies Video
Beyoncé - Single Ladies (Put a Ring on It) (Video Version)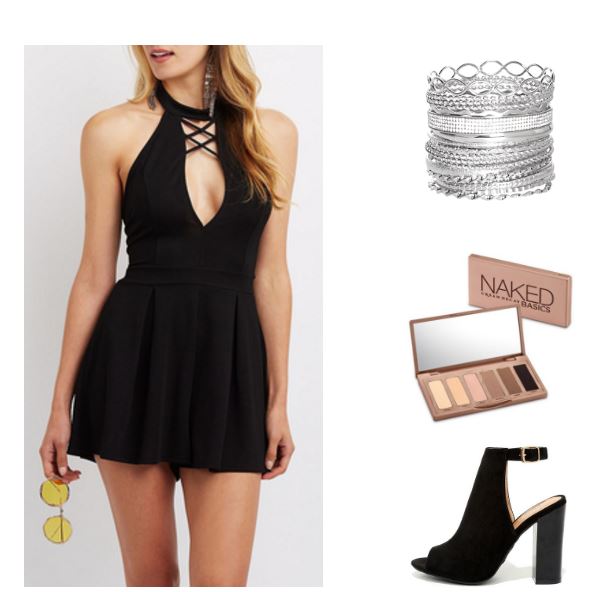 Products: Romper – Charlotte Russe, Shoes – Lulu's, Bracelets – Avenue, Palette – Belk
Put your hands up if "Single Ladies" was among your girl power anthems of 2008 (and is still your anthem now in 2017). There is something so undeniably fierce about this song (not to mention Beyonce's Single Ladies video style!) and I'm convinced that it'll be a timeless addition to any girls' night out playlist because of it.
Channel Beyonce's Sasha Fierce persona with this cute look inspired by Beyonce's all black look from the Single Ladies video. Start with a daring black romper, then strap on some heels, do up your best smokey eye, and pile on the bracelets (to imitate the famous metallic glove from the video) and you're ready to assert your dominance like Bey!
Beyonce Outfit: Love On Top Video
Beyoncé - Love On Top (Official Video)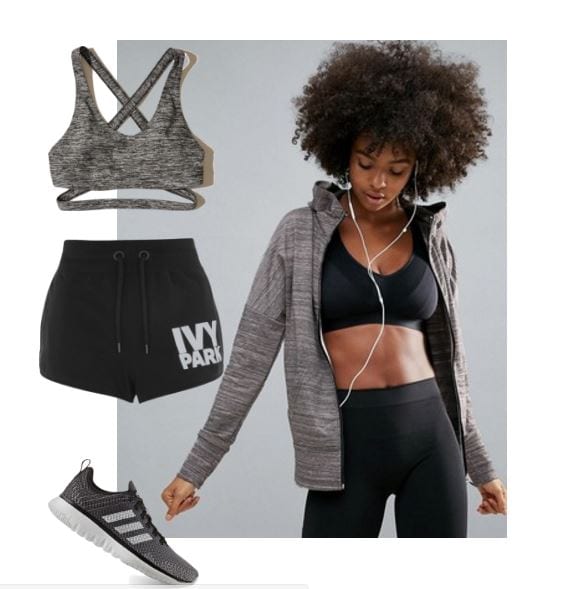 Products: Bra – Hollister, Shorts – Topshop, Hoodie – ASOS, Shoes – Kohl's
I feel almost blasphemous for admitting that Beyonce's outfit from the Love on Top video wasn't the main inspiration for this look…it was her backup dancers'. Athleisure is a guilty pleasure trend for me, and so I went absolutely gaga over how comfortable and cool the dancers looked.
But I digress. I think the most important (and most Beyonce) aspect of this outfit is that it is made with the intent of working your butt off and being confident while you're at it. (And no, it's not just because the shorts are from Beyonce's own Ivy Park fashion line).
Whether you're getting your cardio from a run or backing up the world's greatest singer, stay comfortable and cute with a strappy sports bra, exercise shorts that don't remind you of middle school gym class, and a hoodie to curl up in after your workout. Finish off with some trusty shoes, and you're ready to take off!
Bring Back The Beat!
What do you think? What Beyonce songs leave you feeling like Sasha Fierce? What songs are you jamming out to now and inspiring your latest outfits? Let me know in the comments!
I hope you enjoyed reading this column like I enjoyed writing it! I can't wait to write for you again, so keep your eyes out for my next column. Have a rocking summer!