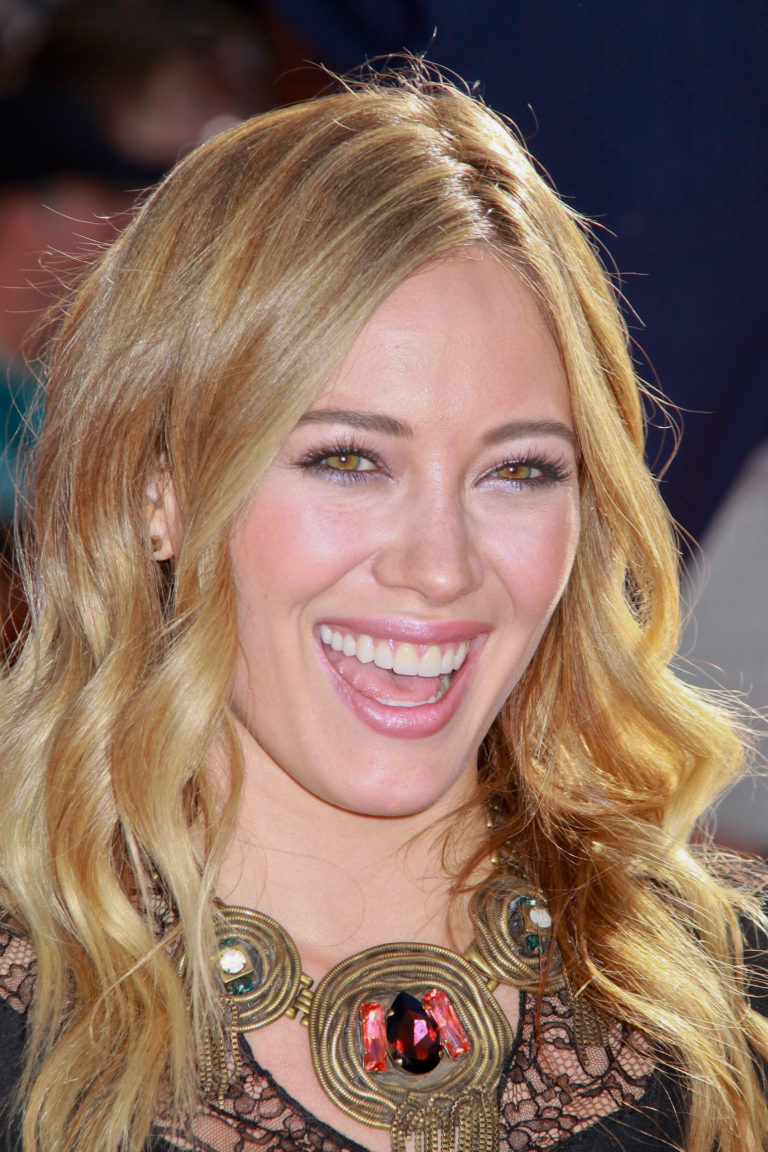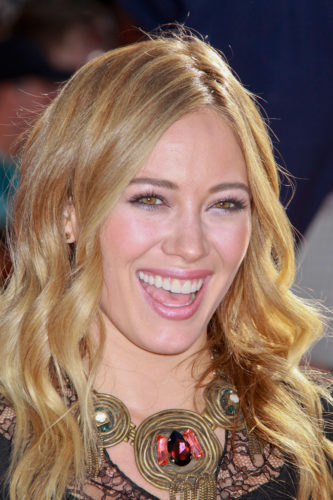 We loved her as kids for her hit role on Lizzie McGuire, aspired to be her after her work in A Cinderella Story, and now Hilary Duff is at it again.
After a brief break from the industry, Hilary recently released her album Breathe In. Breathe Out., featuring her hit single "Sparks," and is showing us she's still got it, not only with her musical talent but also with her fashion choices.
Below is a week's worth of outfit inspiration based on Hilary's casual yet trendy street style. Scroll down to see all seven looks:
Monday: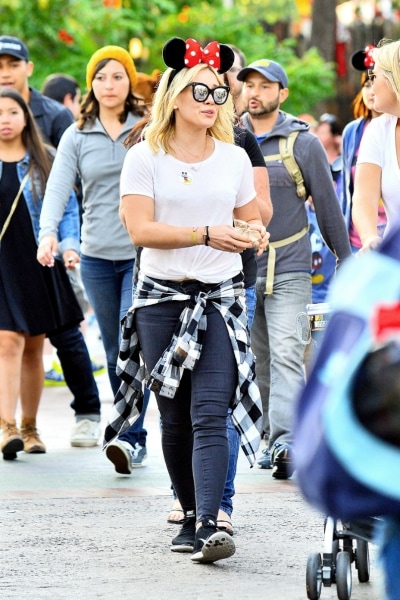 Mondays are always the designated lazy days. Don't worry! You're not the only one who wants to throw on leggings and a hoodie for the dreaded beginning of the week. However, it doesn't always have to look like you just rolled out of bed.
Take inspiration from Hilary and wear a loose-fitting white tee with leggings or jeans, then tie a flannel shirt around your waist for an instantly trendy outfit.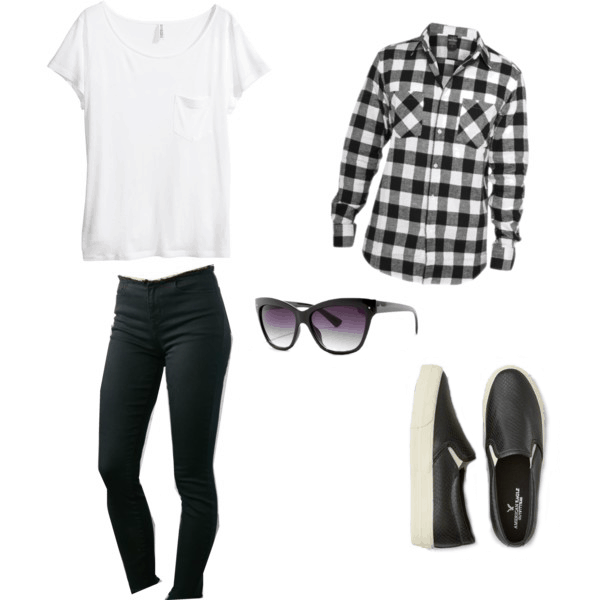 Product Info: Shirt, Flannel, Jeans, Sneakers, Sunglasses
Tuesday: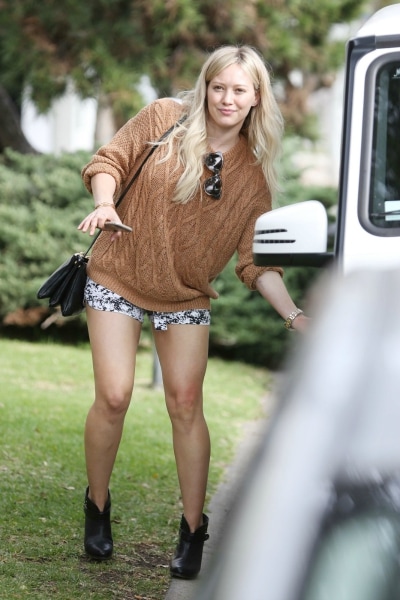 Hilary is a huge fan of ankle boots. She pairs them with almost every outfit she wears, and rightfully so. Ankle boots are one of those pieces that can transform an outfit from drab to fab.
On a low-key Tuesday, wear an oversized sweater and printed shorts. These casual staples will look more polished and put-together once you add your go-to booties.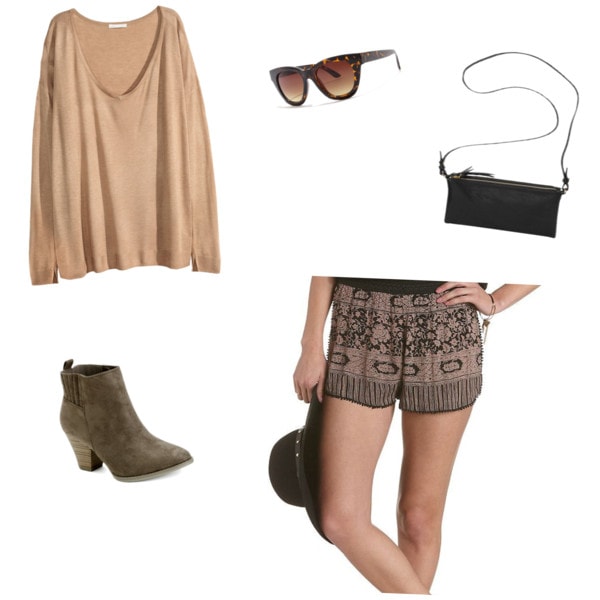 Product Info: Top, Shorts, Booties, Purse
Wednesday: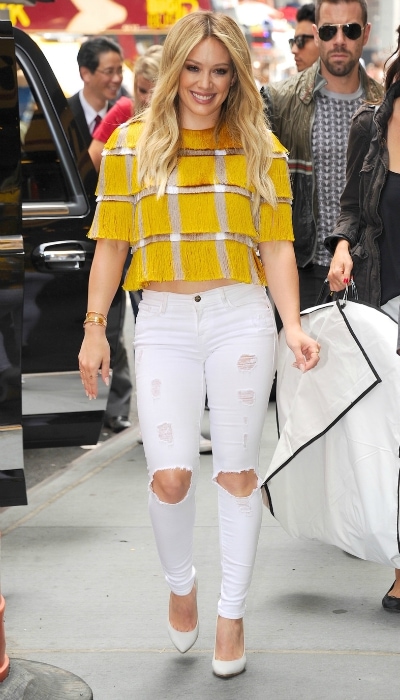 Summertime is all about being bright and fun with your fashion choices, and this outfit definitely delivers. Most people shy away from pairing white jeans with bright colors for fear of having too many statement pieces. However, Hilary proves the key to rocking this look is to wear neutral shoes and keep the accessories simple.
Below is a recreation of Hilary's ensemble that you can wear to get through the mid-week slump. Go glam with a pair of white pumps or opt for a more casual look with these cute white sandals.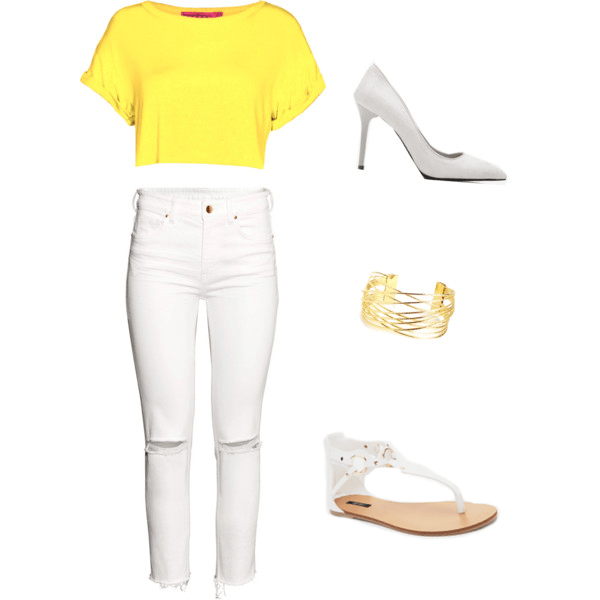 Product Info: Top, Jeans, Heels, Bracelet, Sandals
Thursday: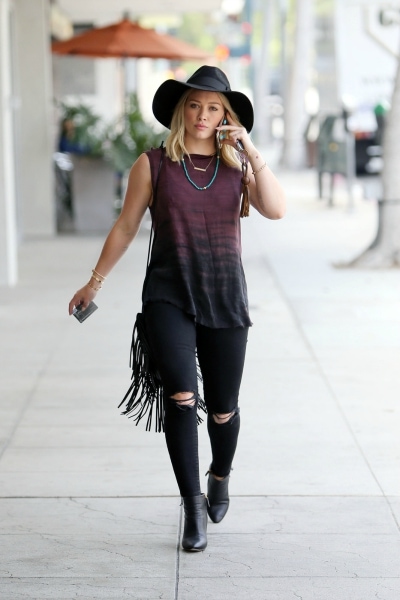 If it's possible to look both edgy and boho, Hilary has done it with this outfit. The dark colors, distressed jeans, big hat, and fringe bag create the perfect outfit combination. This is the ultimate summer concert look.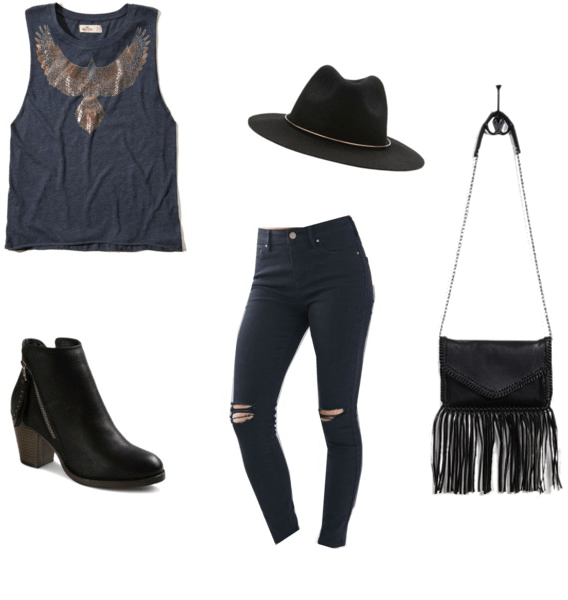 Product Info: Top, Jeans, Ankle Boots, Hat, Purse
Friday: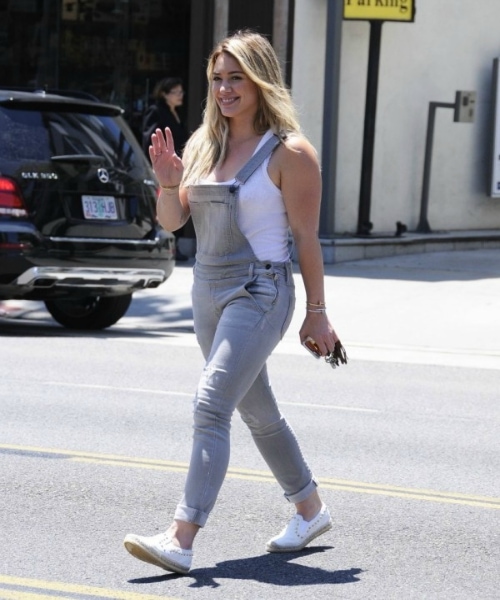 From choker necklaces to denim overalls, it's safe to say the '90s are coming back in a major way. Hilary played up the laid-back vibe of her overalls with a classic white tank and comfy canvas sneakers.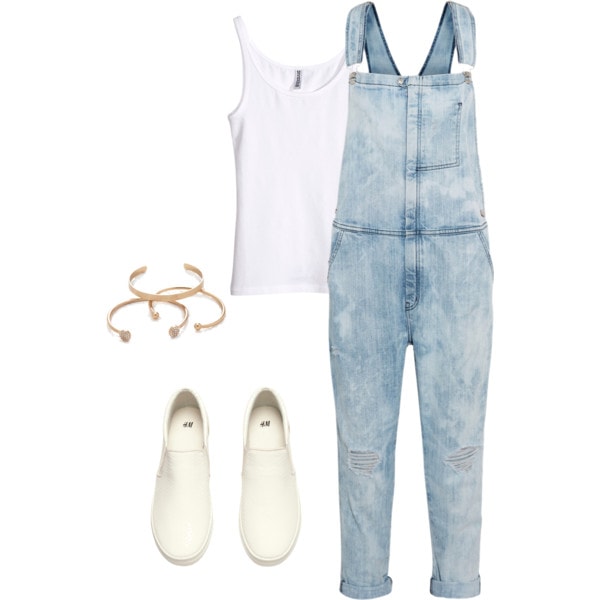 Product Info: Tank, Overalls, Sneakers, Bracelets
Saturday: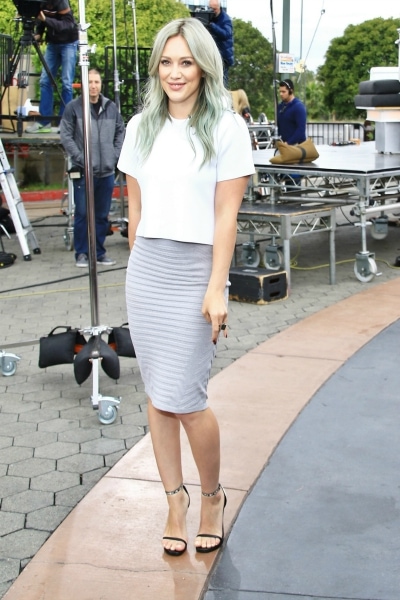 This look is ideal for those days when you want to get a little more dressed up, whether it's for a night out with friends or an important meeting.
A boxy cropped t-shirt is the perfect piece to style with a fitted skirt. The contrast between the loose shirt and the tight skirt creates a balanced ensemble. Top it off with a pair of black heels for a sassy yet sophisticated look.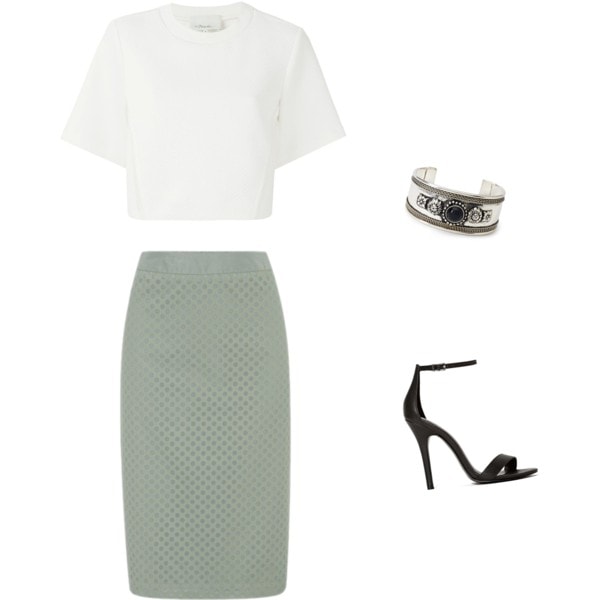 Product Info: Top, Skirt, Bracelet, Heels
Sunday: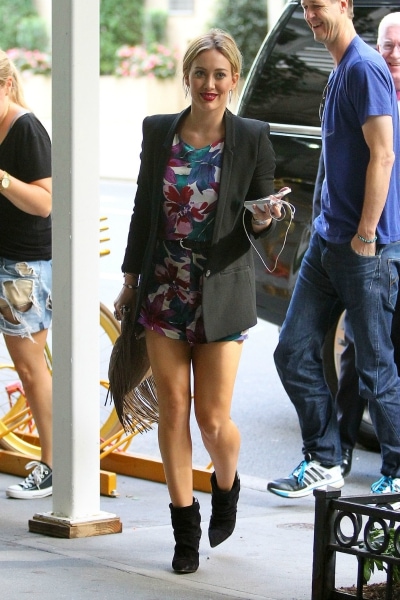 I'm positive I am not the only one who is OBSESSED with rompers this summer. It is such a effortlessly cute piece that can be worn so many different ways. Rompers make it look like a lot of thought was put into your outfit.
For a look like Hilary's, take a casual floral romper and pair it with an oversized black blazer. Add black heeled booties and your outfit has gone from an everyday summer look to a Sunday statement outfit.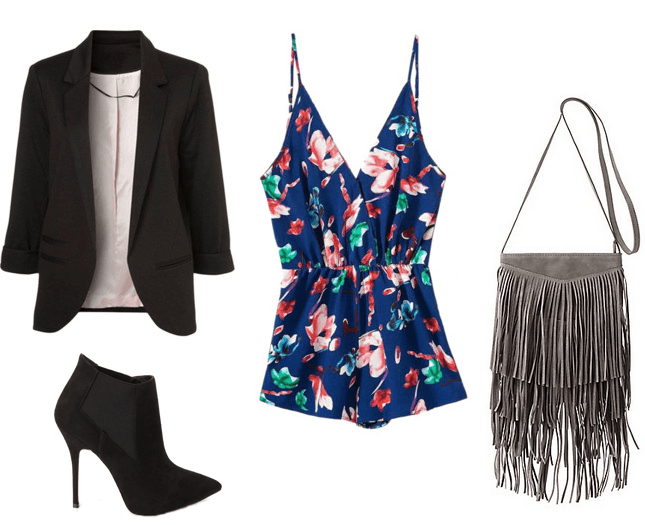 Product Info: Blazer, Romper, Purse, Shoes
Thoughts?
Are you a fan of Hilary Duff's style? Which outfit was your favorite? Who would you like to see in the next A Week in Her Style post? Comment below!