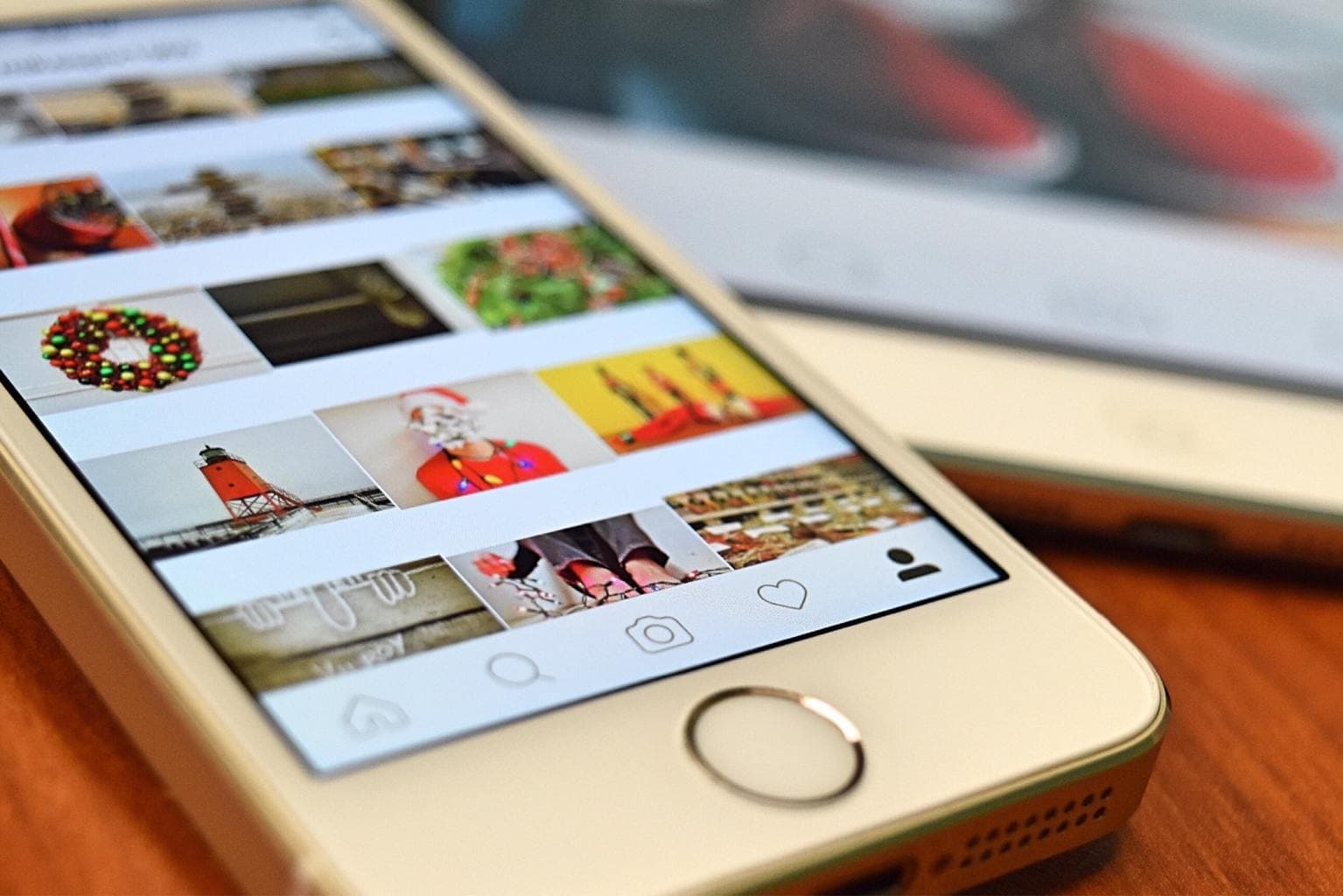 Ever since Instagram changed their algorithm, (which is kind of changing back now?) scrolling through the app can be a bummer. If you're like me, your feed might feel a little dead.
Don't let liking someone's week-old photo get you down! Spruce up your Instagram timeline by following some of the many accounts that exist for the sole purpose of posting beautiful photos. Most of these accounts have a theme to the type of content they post, and they're all creative and pleasing to the eye. Go ahead, look them up and hit that follow button!
I Have This Thing With Floors
@ihavethisthingwithfloors — This is the perfect account to follow if you like cool-looking floors, (of course) but also if you love cute shoes.
The premise of this account is taking pictures of interesting floors, typically with the photographer's shoes in the shot. It's artistic and inviting, and their page is one of the most pleasing to scroll through because of how all the photos look together in the grid.
Plus, if you take a cool floor photo, post it with #ihavethisthingwithfloors, and you could be featured on the account!
Drake on Cake
@drakeoncake — It's exactly what it sounds like. Baker, cookbook author and food photographer Joy Wilson, more commonly known as Joy the Baker (@joythebaker), decorates cakes with lyrics from Drake songs. Not only is the concept of bakery-quality cakes with lines from God's Plan and Best I Ever Had on them whimsical and fun, but the pictures themselves are gorgeous. (Just note that sometimes the lyrics can be NSFW!)
The cakes are decorated beautifully, and Joy uses her expert photography skills to fill the background of each shot with colorful items to match the theme of each design. Following this account is as sweet as the desserts in its photos.
CVRLVR
@cvrlvr — The purpose of CRLVR is to post interesting book cover designs. The covers span all kinds of genres from romance novels to books about economics. There are gorgeous, clever, and sometimes just wild designs posted every day. The layout of each post, mounting the cover on a solid-colored background, is sharp and clean.
This is a great follow if you're at all interested in graphic design. If you're a bookworm, you might even find a new story to pick up.
Color Palette Cinema
@colorpalettecinema — If you've ever seen a Wes Anderson film, you know that colors can play an important role in movies. That's what Color Palette Cinema is all about. It takes screenshots of scenes from different movies (and the occasional miniseries) and breaks them down into the 10 colors that are featured in them.
There's something so cool about seeing the (typically iconic) shots lined up with corresponding hues. Movie lovers and anyone who loves an aesthetically pleasing color palette will find something to love in this account's posts.
Millennial Pink
@millennialpink — Regardless of your opinion on this wildly popular color, this Instagram feed is super pretty. The (sometimes slightly NSFW) account posts two pictures where pink is predominantly featured, and then a solid picture of a Pantone shade of pink. It certainly takes some effort to maintain a feed this scrollable.
If pink is your favorite color, Millennial Pink is a must-follow. The best part? They don't post only on Wednesdays.
Noor
@artsypeach —There are plenty of artistic Instagram accounts out there for you to follow. However, Noor's is a little different because the canvases she uses for her paintings are rarely conventional. She specializes in painting ukuleles and her own body, and sometimes shoes as well. The color scheme of the account is full of purples, blues and yellows.
Noor's art is often floral-based and is heavily influenced by the work of Vincent Van Gogh, and she's recreated his work in the past. There are some regular sketches and paintings included among the body art and ukulele creations, but it's those that truly make the account stand out.
SymmetryBreakfast
@symmetrybreakfast — For all the foodies out there, here's the account for you. SymmetryBreakfast is photographs of the morning meals that food writer Michael Zee makes for himself and his husband, Mark. The photos of the breakfasts would be pleasing enough, but they're taken to a picturesque new level because Michael arranges the two servings so that they're nearly perfectly symmetrical (hence the name of the account).
Whether your preferred type of breakfast is fluffy waffles with strawberry jam or egg fried rice with kimchi, your mouth will be watering over the delicious artistry of this account.
What do you think?
Are there any aesthetically pleasing Instagram accounts that you follow? Let me know in the comments!