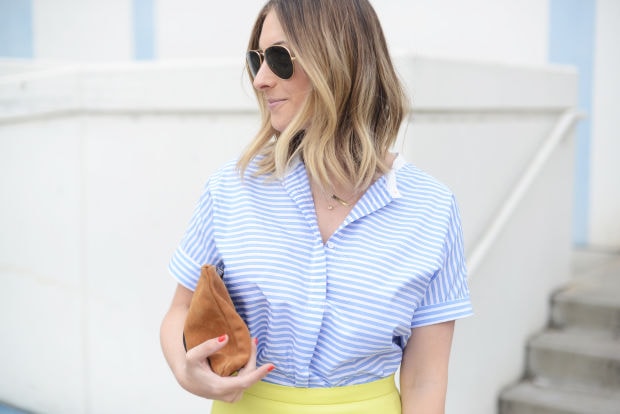 The women's fashion world has fallen in love with menswear-inspired pieces, but still many women breeze right past the men's department. Are you looking for a comfortable and oversized sweater with a great fit? Next time you go shopping, take a trip to the men's section, and you'll likely find the perfect thing.
The men's section is filled with hidden gems – it will open up many more options to you and will set you apart from the 50 other girls that have your same floral shirt. In addition,  the prices in the men's section can often be much lower than the women's.
Not convinced? Here are the best things to buy in the men's section of your favorite store. I hope this will convince you to give the men's section a shot!
1. Sweaters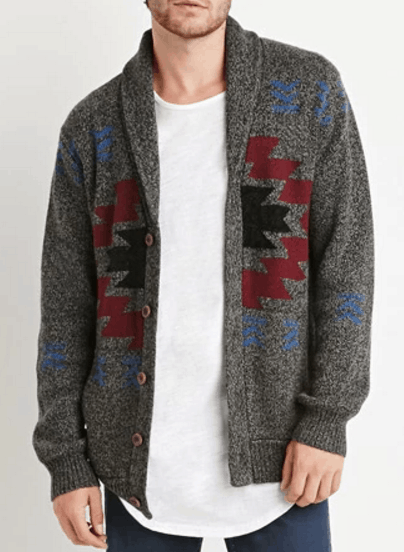 Product: Printed Cardigan
It's sweater weather season. And what better way to get into the spirit than grabbing a men's wool or cashmere sweater off the racks? These are usually better quality and often even more comfortable than those in the women's section. You can go for an oversized look with a regular style, or if you fear overwhelming your frame, shop for a slim-fitting sweater.
2. Sneakers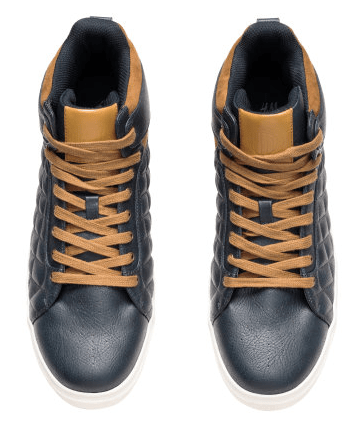 Product: Quilted High Tops
I usually buy my Nikes from the men's section. Therefore, I am now fluent in the language of men's shoe sizes. (Find your mens shoe size here!)
These sneakers have an edgy streetwear vibe that will bring a little something extra to any outfit. They are also super comfy. Sneakers like these are perfect for when you're on the go and your flats, heels or boots don't make the cut. And, again, you won't have the same sneakers as every other girl you know!
3. Ties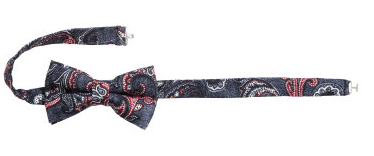 Product: Paisley Bowtie
A bowtie is not the easiest thing to incorporate into a look, but it's a unique way to accessorize once you decide how you want to style it.
To start, let it hang loose for a playful feel. Need some inspiration? See outfit 2 here, as well as this awesome Buzzfeed roundup of women rocking bow ties.
4. Button-Down Shirt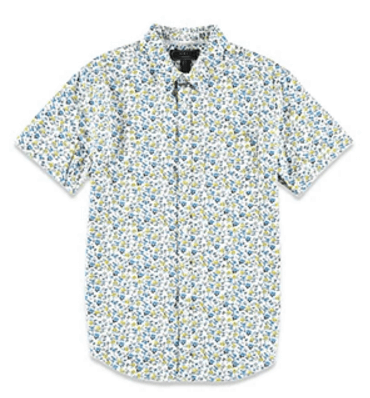 Product: Printed Button-Down Short Sleeve Shirt
My favorite item on this list is the classic and crisp button-down shirt.
A button-down shirt can dress up any casual outfit and you can make it work for almost any occasion. I love the feel of a loose button-down shirt from the men's section. It's more roomy and comfortable, especially if I'm out and about all day. All I have to do is tuck it into my skirt (or jeans) and go.
5. Duffle Bag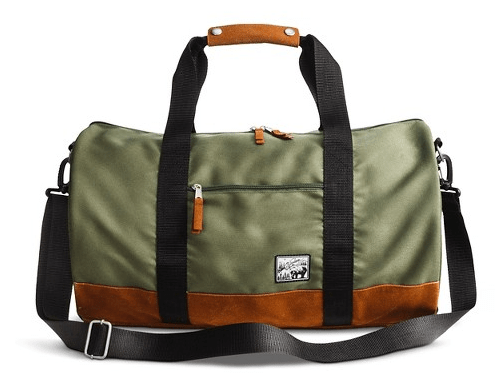 Product: Nylon and Suede Duffle Bag
Need to pack for a weekend trip? Mens duffle bags are usually more durable and long-lasting than those you'd find in the womens' section. They are also more spacious for the million and one things we all carry around. Duffle bags from the men's section come in all shapes and sizes. You'll be sure to find something that complements your style.
Your Thoughts
Have you ever shopped in the men's section? If not, would you ever shop in the men's section? What would you shop for? Which item is your favorite? Share with us in the comments section below.