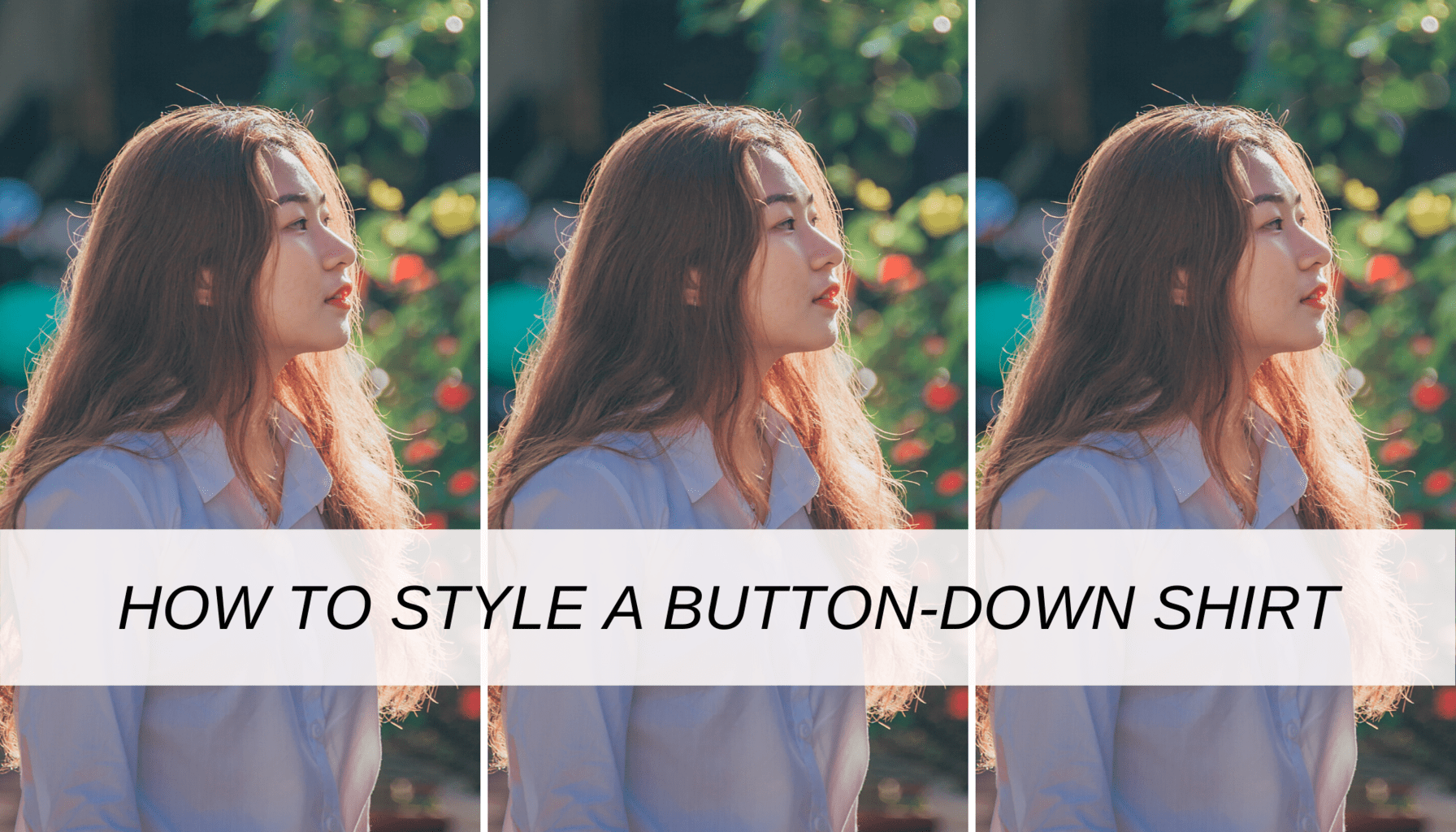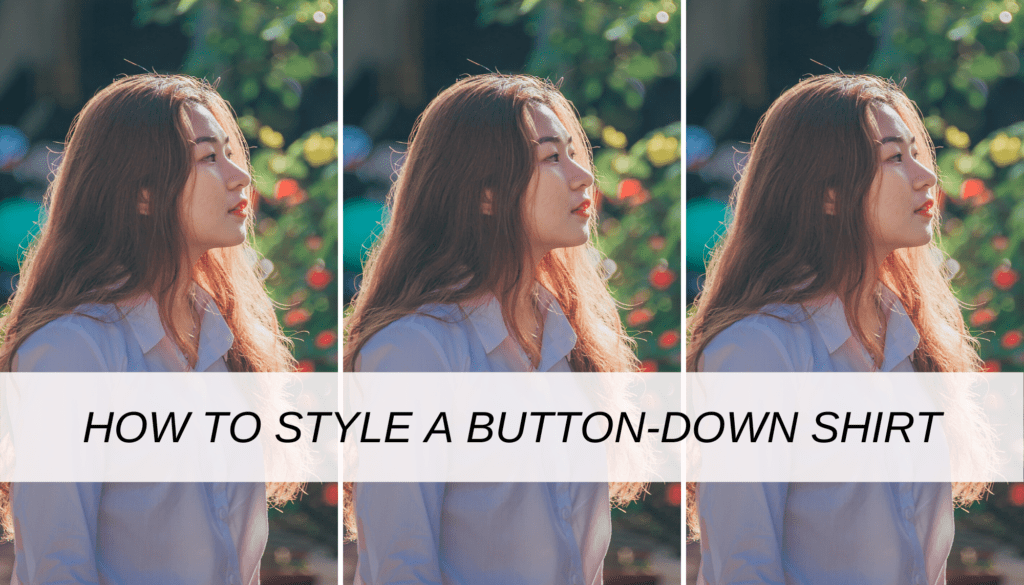 Weather everywhere is slowly getting warmer, and with the change in seasons comes a change from winter to spring wardrobes! For those awkward in-between the seasons moments, I love to style button-down shirts as transitional pieces to layer and spice up my outfits.
A button-down shirt is a wardrobe classic that every college girl has owned at some point – for school, work, or just taking up space in your closet. They can look drab and unstructured if they're not styled correctly, but if paired with a killer outfit, they can be super versatile and a great accent piece.
Here are my favorite ways to style button-down shirts – for day or night!
Daytime Adventure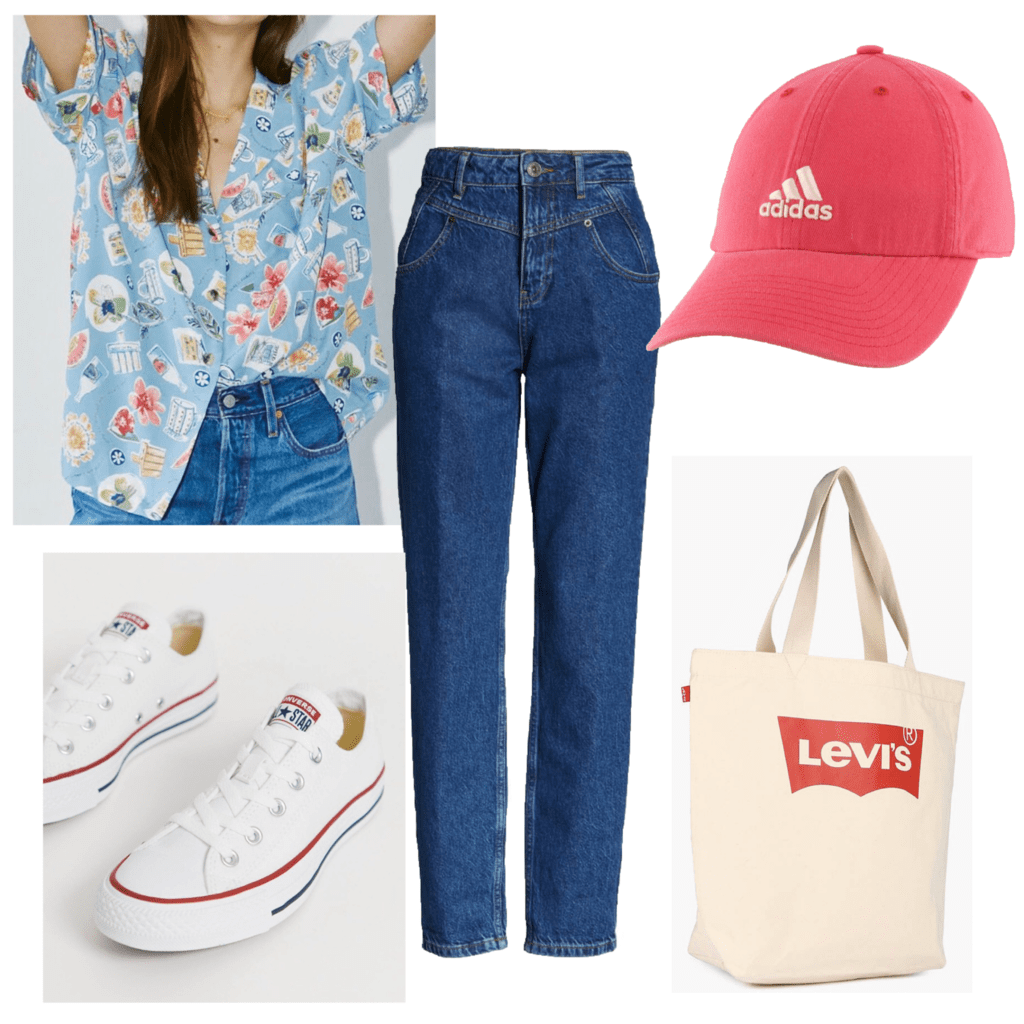 Products: Top – PacSun, Jeans – Nordstrom Rack, Sneakers – ASOS, Baseball Cap – JCPenney, Tote – Levi's
For this first casual look, we have a fun and youthful short sleeve button down shirt, paired with dark wash mom jeans. This style of pants is great for moving around when you're on the go, and they'll give you a great girl-next-door look.
To add some casual touches to the outfit, throw on some white Converse tennis shoes or other casual sneakers. This Adidas salmon colored baseball cap is a great way to pick up the colors in the shirt and add some excitement to the head area. Finally, a canvas tote keeps your look casual and gives you the carrying capacity for everything you need throughout the day!
Cool Tones, Cool Girl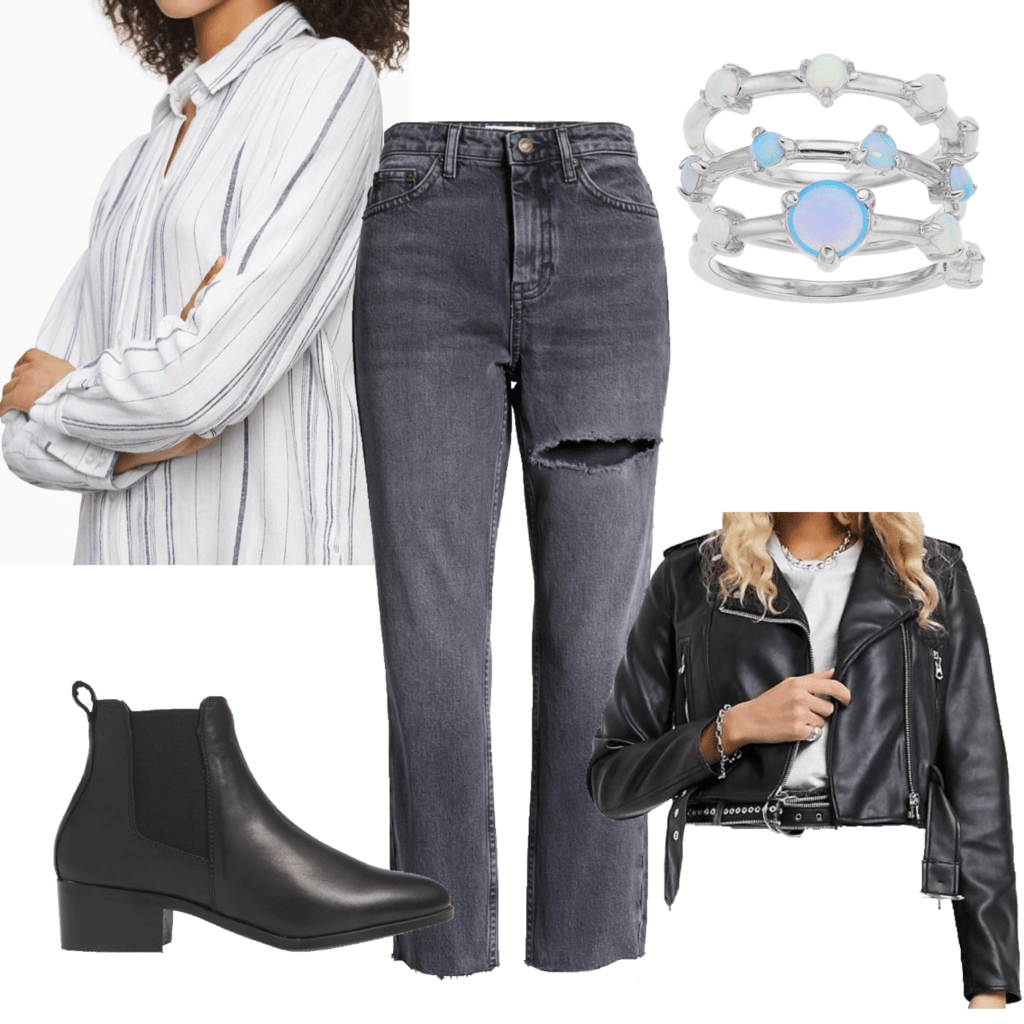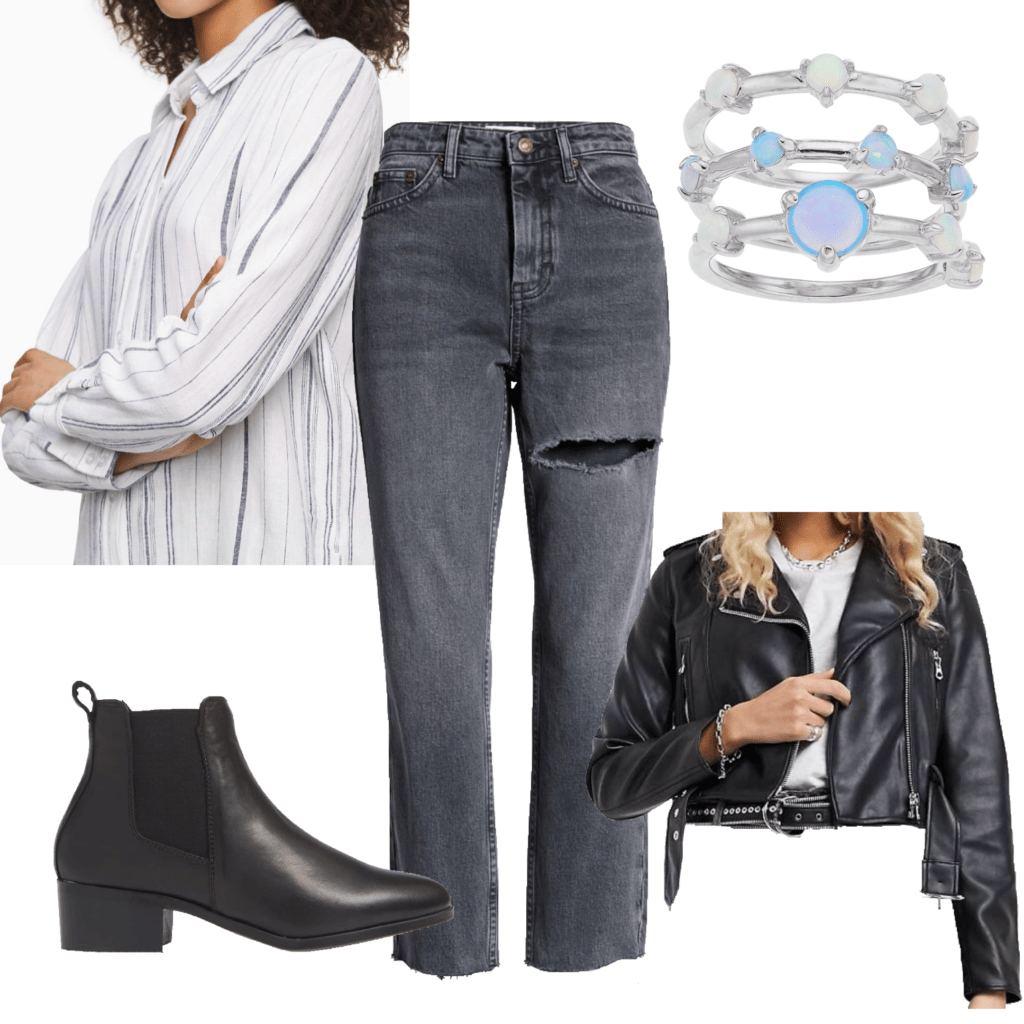 Products: Top – Calvin Klein, Jeans – Nordstrom, Jacket – ASOS, Shoes – Nordstrom, Rings – Kohl's
I love this edgy way to style a basic, striped button-down shirt like this one. Start with some faded black ripped jeans for a cool girl vibe, and French-tuck the shirt into the jeans.
A black leather jacket on top ties together the black theme of the outfit, along with some black leather booties. These gorgeous stack-able blue and opal rings tie in the colors of the shirt and give your hands a little extra glow!
Classically Colorful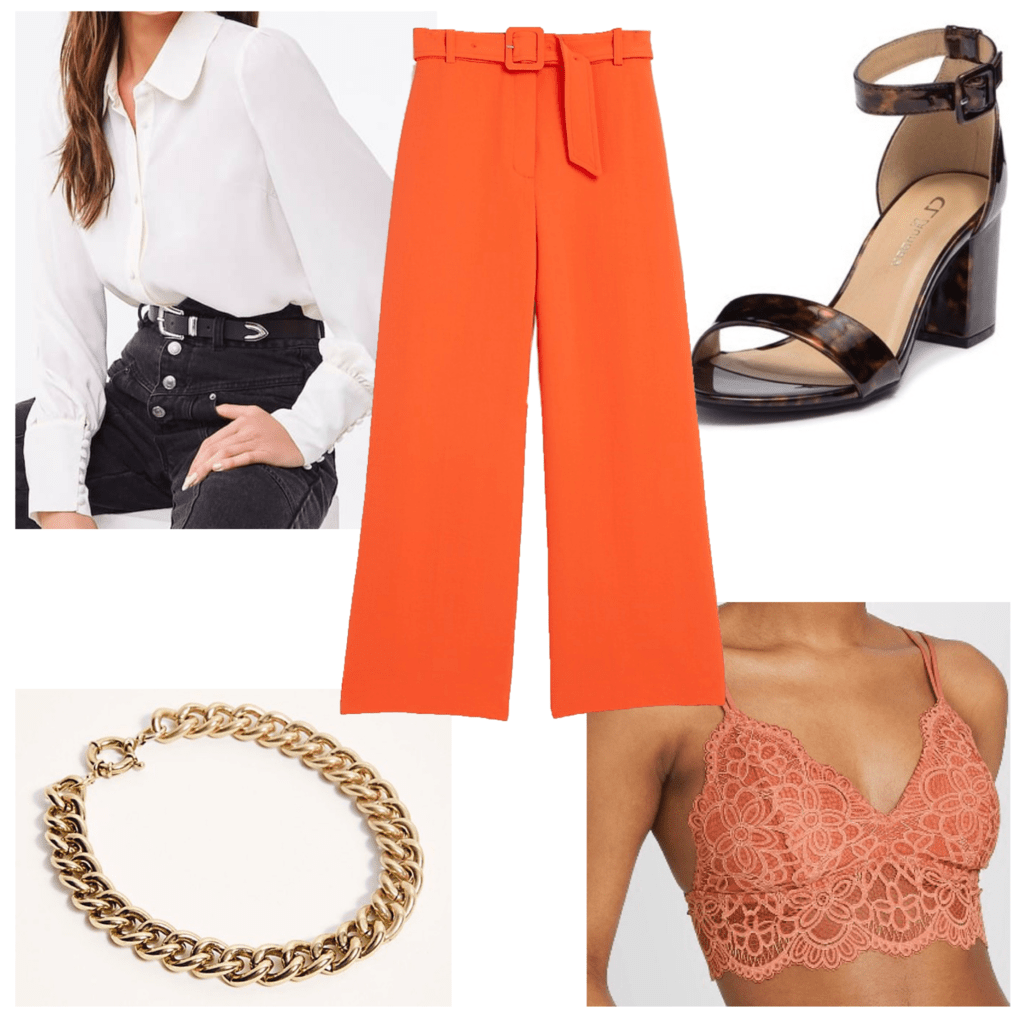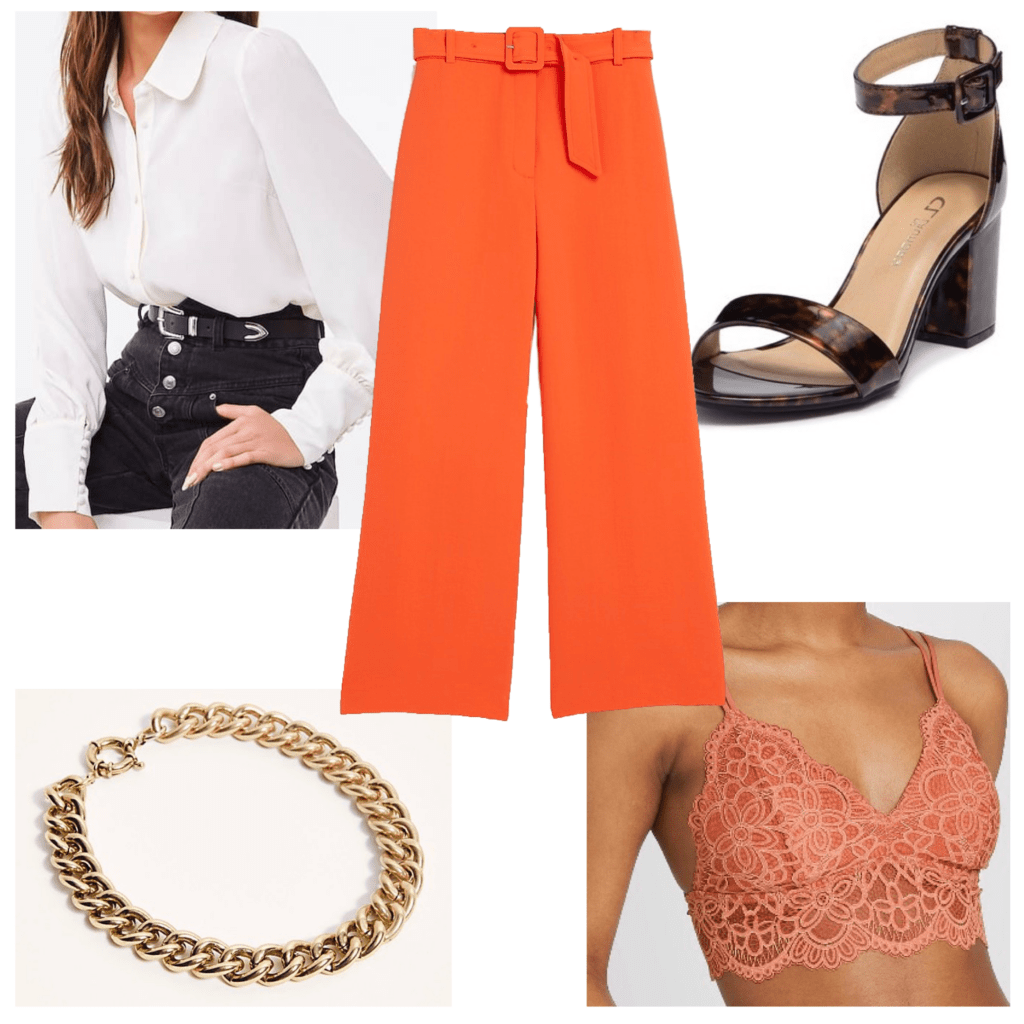 Products: Top – Forever 21, Pants – Express, Bralette – Target, Shoes – Nordstrom Rack, Necklace – Free People
In this look, we take a basic white button-down shirt – a closet staple – and dress it up for work or a nice dinner. Grab some high-waisted trousers like this orange pair and an orange lace bralette that complements the outfit.
For a business casual look, tuck the white button-down into the trousers. But for a cute night out look, leave the shirt unbuttoned and tie it in the front to show off the matching bralette.
Some classic brown heels add some class to this look and give your legs a longer appearance. A gorgeous gold chain necklace works well with the collar of the button-down shirt and adds some bling to this monochromatic look.
What do you think of our guide to styling button-down shirts?
Do you have button-down shirts you don't know how to style? Which look is your favorite? What accessories would you pair with a button-down?
Let me know in the comments!