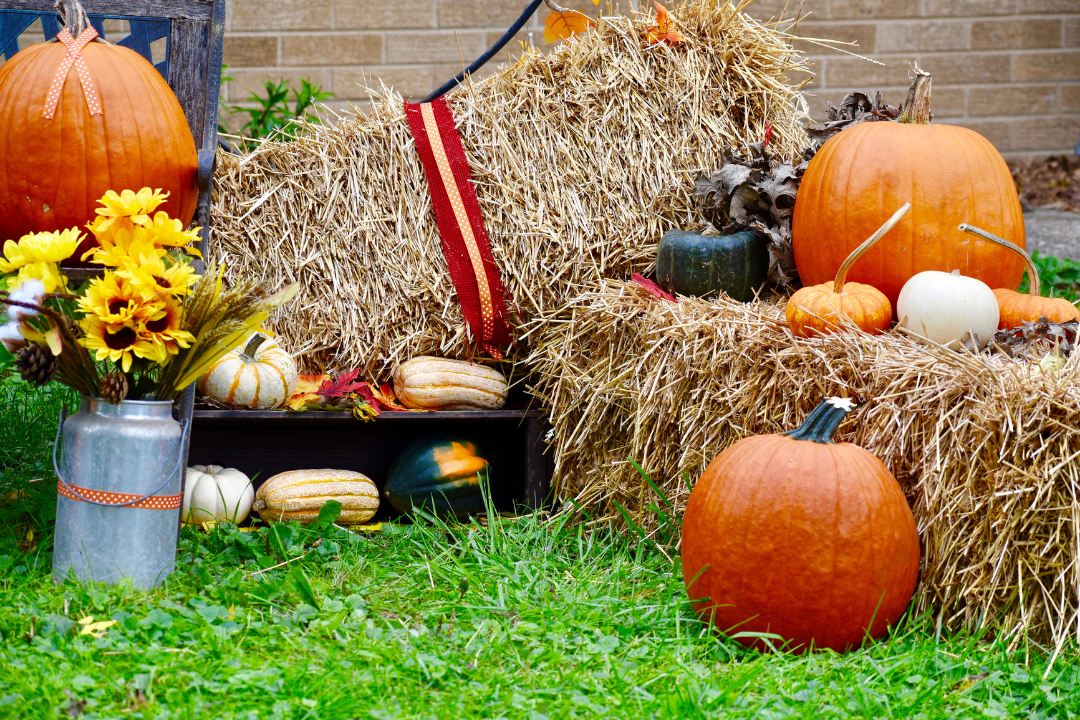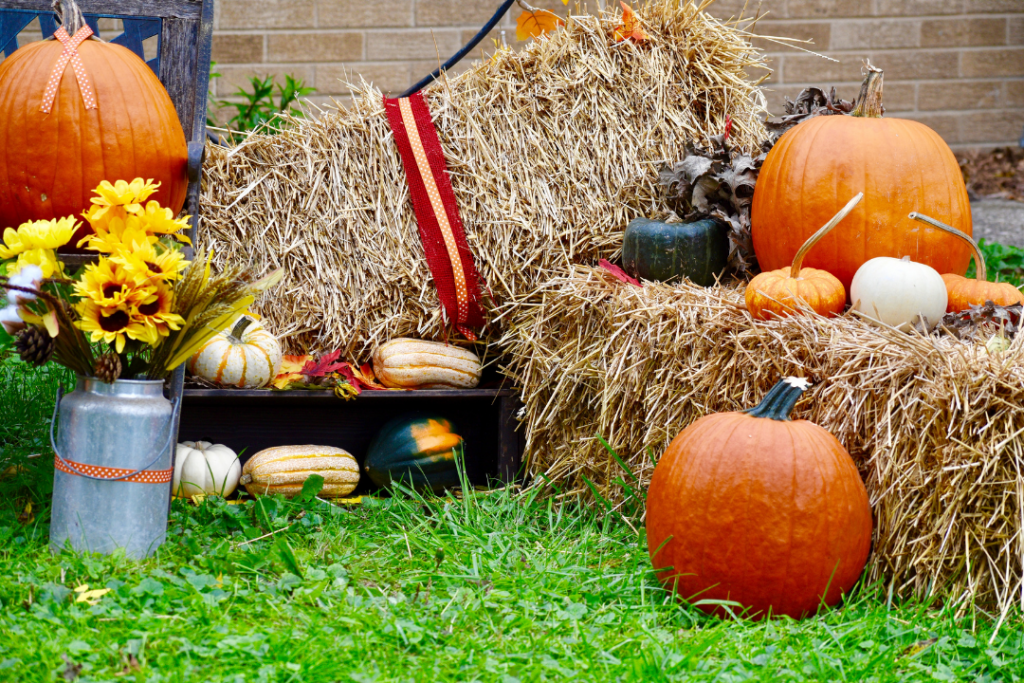 The first days of fall are upon us, and the fashion world is greeting the season with open arms in anticipation of layering, cozy sweaters, chunky scarves, and boots.
One of my favorite ways to celebrate the autumn season and beat fall boredom is to attend a fall festival. What is a fall festival, you ask? It is the epitome of all things fall — think pumpkin patches, corn mazes, hay rides, and warm food… all while being surrounded by gorgeous orange and red foliage.
So if I have convinced you to attend a fall festival, you may now ask, what do I wear? Do not fret: I have put together three outfits that would be perfect for frolicking through a fall festival. (Say that five times fast!) Because most of these festivals take place outdoors, I included multiple layers in each outfit – that way, you can add or remove pieces throughout the day.
Note: I realize I neglected my "warm all year round" states with my what to wear to a football games post last week. (I'm so sorry, I fell so hard for fall, my mind assumed cozy sweaters and boots for all!) This week, I've included a special outfit for you guys to make up for my lapse in climate judgment. Enjoy!
Fall Festival Outfit 1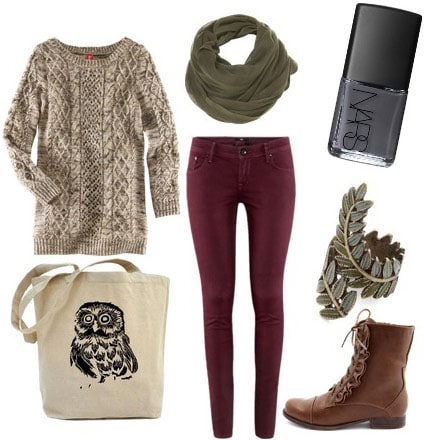 Sweater: H&M, Jeans: H&M, Scarf: Topshop, Boots: Charlotte Russe, Jewelry: Modcloth, Polish: NARS, Tote: Cafepress.com
This is a great outfit for picking out pumpkins, taking a hayride, and munching on some grilled corn — all while looking fashionable and staying warm.
Take your super trendy burgundy jeans and pair them with a cozy, neutral sweater. A scarf is a great addition, as it can keep your top half warm when the wind blows and can be thrown into your bag when the sun is shining. Brown combat boots are the perfect shoes to wear for tromping around outside, while a gray nail is perfect for fall. Keep the jewelry simple by adding just a fun ring that pays homage to leaves. Finish off the ensemble with a tote — after all, you may end up leaving with corn, apples, pumpkins, and an assortment of pastries in tow!
Fall Festival Outfit 2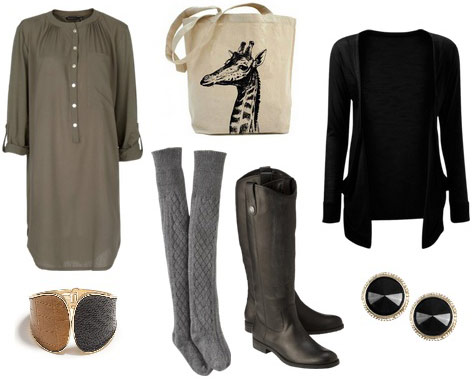 Tunic: Mango, Tote: Etsy, Cardigan: Amazon, Cuff: Guess, Socks: Tea Collection, Boots: Target, Earrings: Wet Seal
The lovely thing about fall is that you can still get away with baring a little skin! Save the full on opaque sweater tights for winter and instead put on some thigh-high knit socks. Put on your favorite tunic dress and layer on a cardigan for warmth. Throw on your favorite boots, making sure that some of the knit sock peeks out from the tops. Finish off the outfit with some statement pieces, like a bold two-tone bracelet and black studs. Again, find your favorite tote and bring it along. I LOVE this one, as giraffes are among my favorite animals.
Fall Festival Outfit 3 – For Warm Climates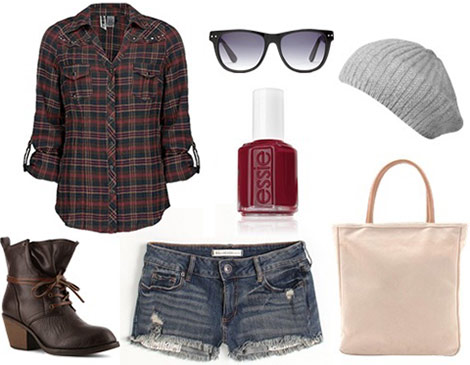 Shirt: Buckle, Boots: DSW, Sunnies: Madewell, Nail Polish: Essie, Shorts: PacSun, Beanie: John Lewis, Tote: Muji
This outfit is dedicated to those of you living in climates that don't experience a major fall temperature change. Despite the lack of foliage change, I'm sure you're all still just as obsessed with pumpkin and fall colors as us northerners!
To create a fall outfit for warmer temps, I went with a destroyed denim short and a plaid top. The plaid pattern screams FALL, but the light, breathable material keeps you comfy. A knit beanie would definitely add to the "fall feel" of the outfit, but feel free to forgo it if the temperatures are going to be hot. Bring some shades to protect your eyes, and paint your nails a pretty shade of oxblood red. Finish the outfit off with a tote and some low, chunky heeled boots.
Your thoughts?
Are YOU excited for fall? If so, what are you most excited about? Pumpkin, like me? 🙂 Do you go to fall festivals? If so, what is your favorite thing about them? Let us know in the comments section below!