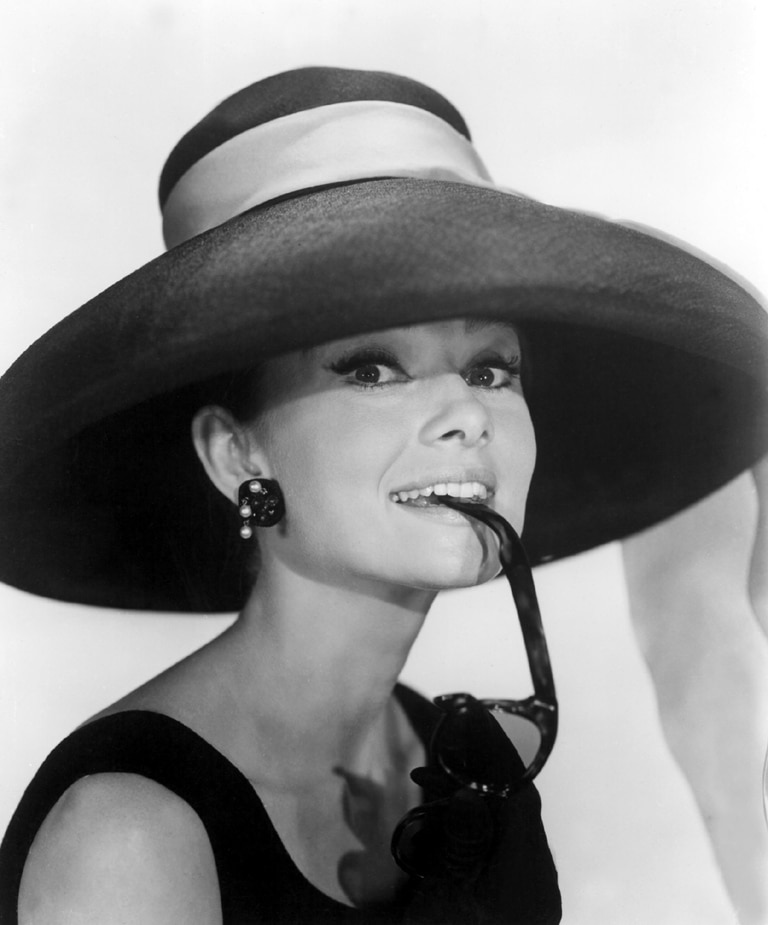 I don't know about you, but vintage fashion is a huge source of style inspiration for me. Trends are constantly coming back around, so you're always in style, and it's just so fun to see how women used to dress!
For this week's challenge, I decided to create an outfit inspired by a different decade every day for a week.
This might be my favorite challenge yet! It helped me realize that I really don't have a favorite decade for fashion. I also realized how many trends in 2017 have been around before! If you haven't tried a challenge yet, I really encourage you to give this one a try.
Check out the outfit sets below for inspiration:
Monday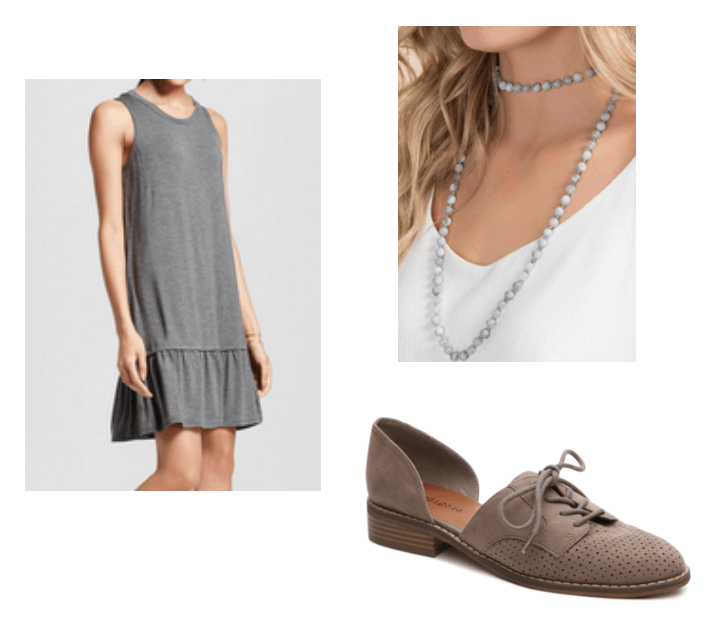 Products: Dress – Target, Shoes – DSW, Necklace – Francesca's
I started off the week with the earliest inspiration – the Roaring Twenties!
To imitate the flapper look, I started with a drop waist dress (this one is knit, so it's super comfy!) and added a long beaded necklace. Beaded necklaces have been super trendy lately, so this accessory makes the look feel modern and still fits with the era! I finished this look with some chic cutout oxfords.
Tuesday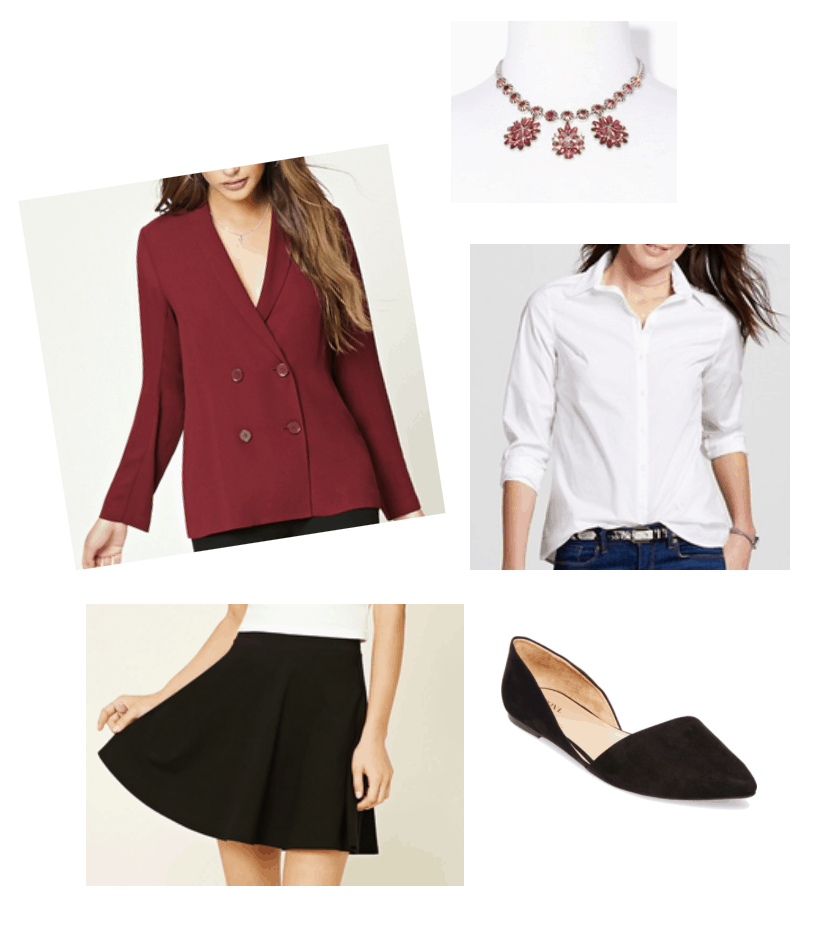 Products: Blazer – Forever 21, Top – Target, Skirt – Forever 21, Necklace – Charming Charlie, Shoes – Target
This look was based on the fashion of the 1980s. I found this incredible blazer from Forever 21 that's perfectly boxy and bold. I layered a button-up shirt underneath and added a matching statement necklace. To finish the preppy look, I rocked a black mini skirt and black pointed-toe flats.
Wednesday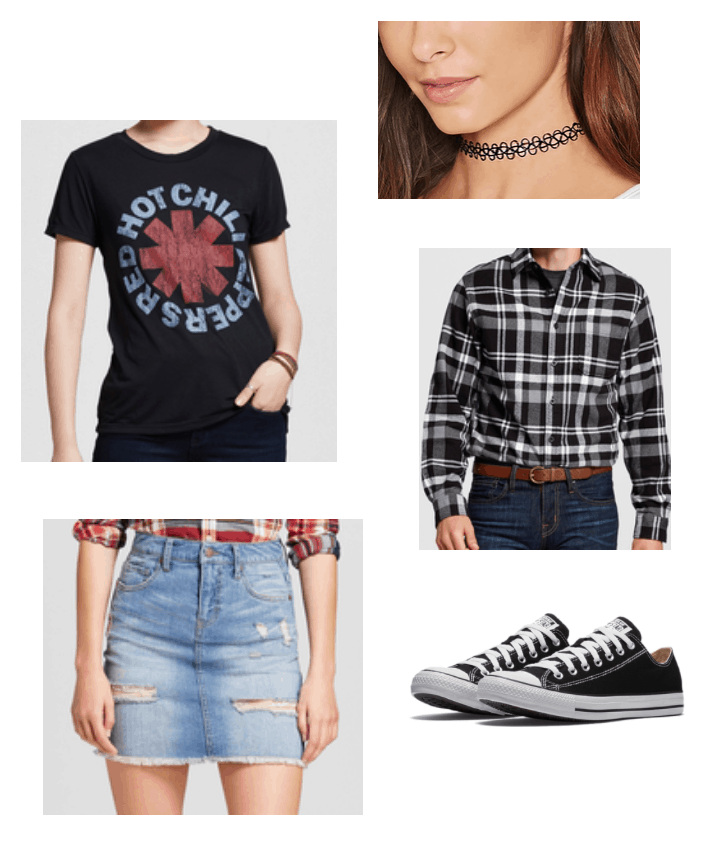 Products: Tee – Target, Flannel – Target, Skirt – Target, Shoes – Converse, Necklace – Forever 21
This look was inspired by '90s grunge, which as we all know is back in a huge way! I started with a cute band tee shirt and paired it with a denim skirt and an oversized men's flannel. For accessories, I added classic black converse and a tattoo choker.
Thursday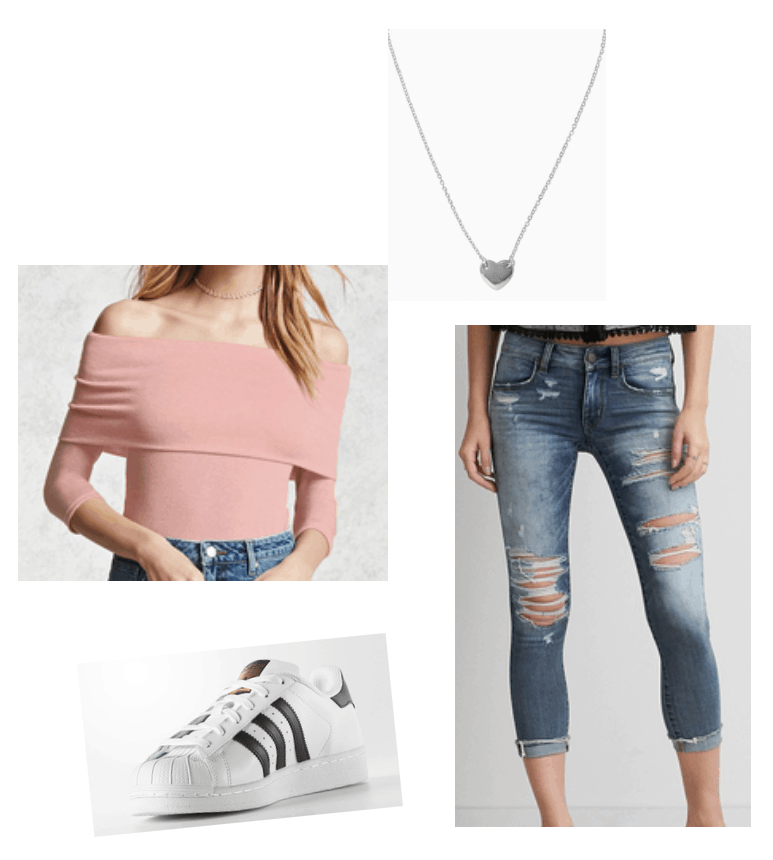 Products: Top – Forever 21, Jeans – American Eagle, Shoes – Adidas, Necklace – Charming Charlie
This look was definitely the hardest and I can't decide if it's because the 2000s were so recent, or if it's because the trends from this decade were just awful. Either way, I made it work but it was tough.
I started with an off-the-shoulder top, another trend that's returned in 2017. This top features a fold down neckline which was popular in the 2000s, too! For bottoms, I found low-rise denim capris which is about as 2000s as pants can get.
To finish the look, I added classic Adidas sneakers and a heart necklace reminiscent of the popular Tiffany necklaces we all had back when.
Friday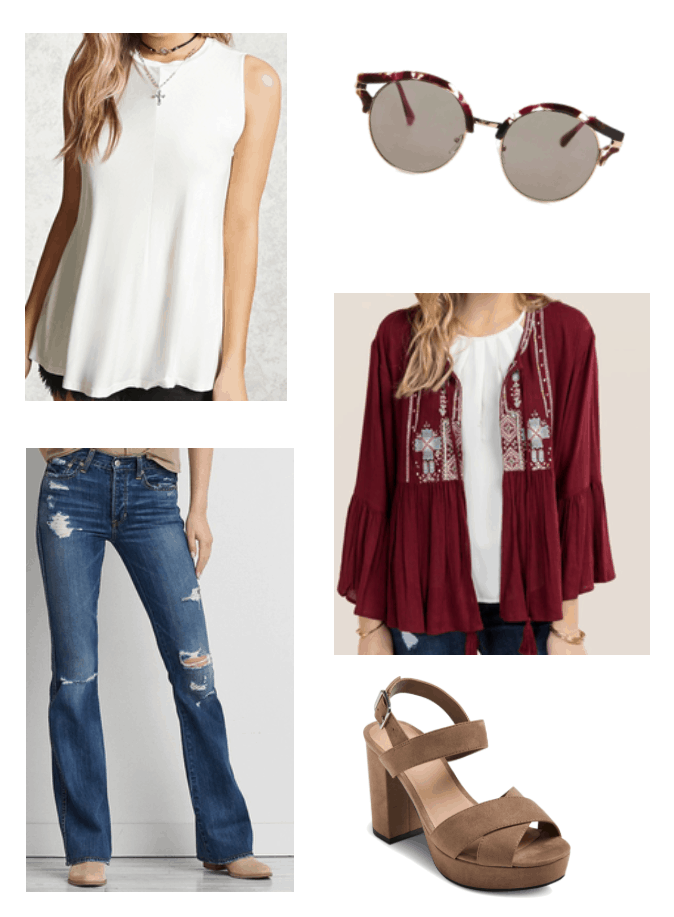 Products: Top – Forever 21, Kimono – Francescas, Jeans – American Eagle, Shoes – Target, Sunglasses – Forever 21
This outfit was inspired by the 1970s, and while I don't normally embrace the boho style, I think this is my favorite look!
Bell-bottom jeans have come back lately and these definitely have major '70s vibes! I paired them with a white tank and an embroidered kimono. Next, I found these great chunky heels that remind me of go-go boots. Lastly, I added some round sunglasses to really bring in the hippie feel.
Saturday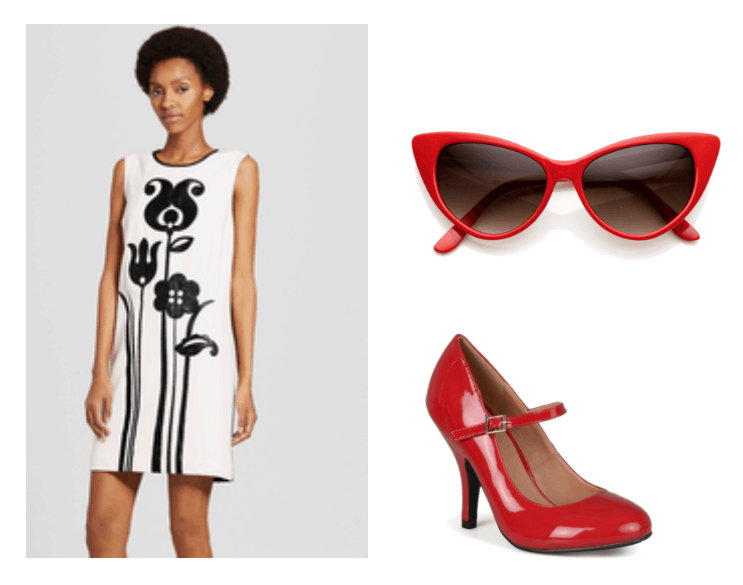 Products: Dress – Target, Shoes – Target, Sunglasses – Zero UV
This outfit was inspired by the mod look of the 1960s. This dress is from the Victoria Beckham collaboration at Target and it is perfect. The shift style and bold design could be right out of the era!
I paired the dress with Mary Jane heels which are true to the era, and some matching cat-eye sunglasses. This look is bold, but so chic.
Sunday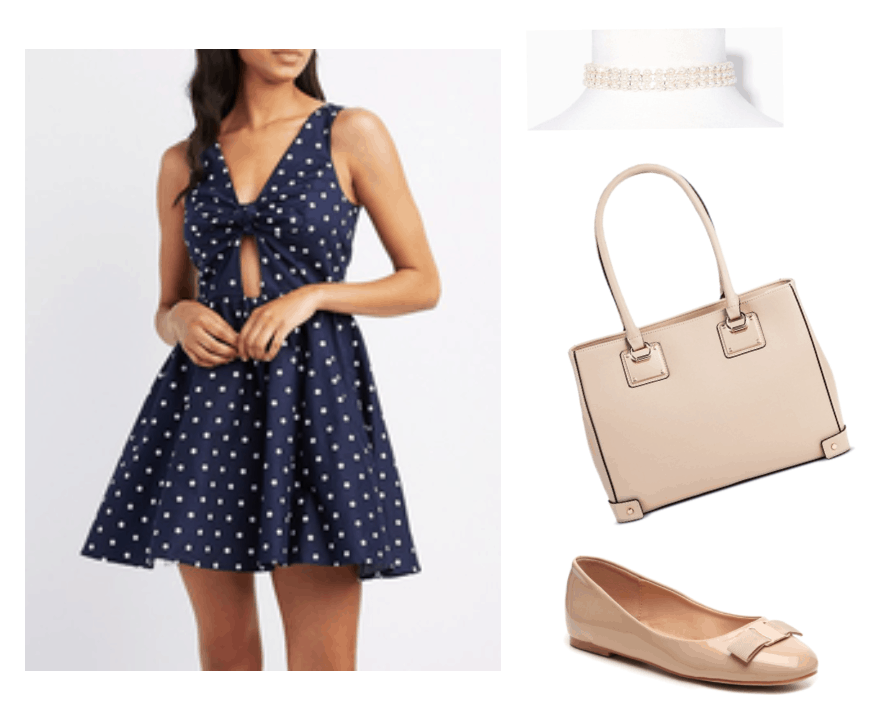 Products: Dress – Charlotte Russe, Necklace – Charming Charlie, Handbag – Target, Flats – DSW
To finish the challenge, I styled this look based on the 1950s. The polka dot design and full skirt are perfect for this traditionally feminine style era!
To accessorize, I added ballet flats, a matching handbag, and a pearl choker. The cutouts in the dress and the choker modernize the look while paying homage to the style of the '50s.
What do you think?
What do you think of vintage inspired fashion? Which outfit is your favorite? Do you have your own idea for a style challenge? Let us know in the comments below!