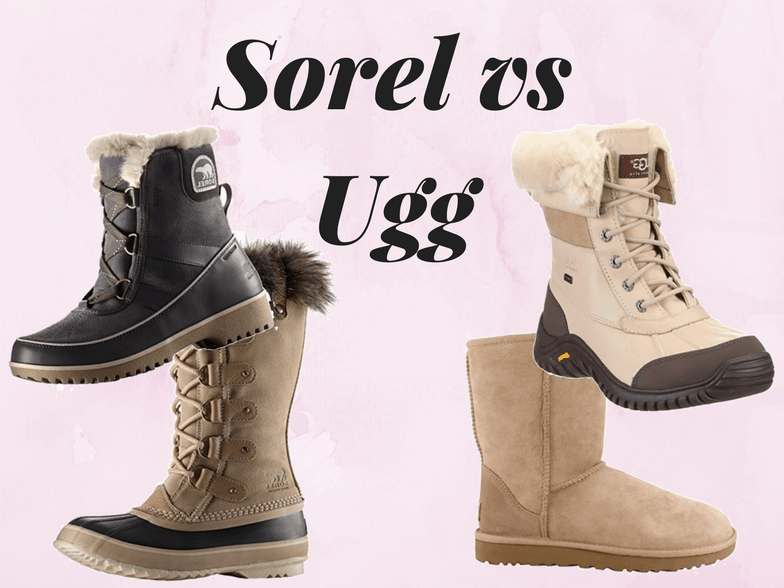 With winter in full swing, you've probably already pulled out your winter boots. Alternatively, maybe you are on the hunt for a new pair of boots or plan to purchase some for next winter during the upcoming end-of-season sales.
Whatever the case is, today I've narrowed down the winter boot landscape to two classics: Sorel boots and UGG boots. Both can be styled so many ways, offering practical warmth and weatherproof styles.
So, should you buy Sorel boots or UGG boots? Here's a quick breakdown for those who are on the fence: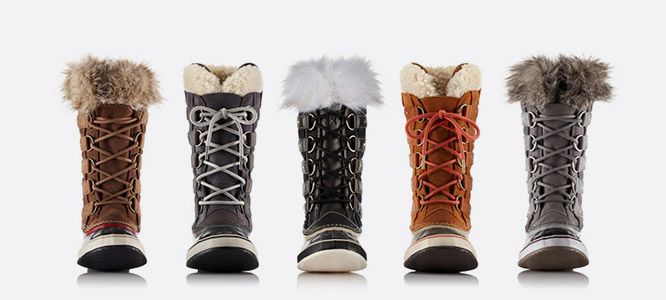 Sorel Boots
I am going to be honest with you — I didn't give much thought to Sorel boots until recently. UGGs were the most fashionable boot during much of my high school career, and it wasn't until junior year that I started to explore different styles.
Since 1962, Sorel has focused on creating functional, durable boots. Sorel boots are made for people who aren't afraid to get their boots dirty. Lately, Sorel's styles have been not only winter-appropriate but stylish and fashion-forward — they've stepped up their fashion game.
Pros: Sorel offers a wide selection of styles, the most popular being the Joan of Arctic boot and the killer Joan of Arctic Wedge boot. Sorel boots strike a balance between weather-ready and style-conscious. Sorels are durable and waterproof, and were literally crafted for the worst of winter's weather.
Cons: Despite the practicality and style of Sorel boots, when I want to just slip on something comfy with no care about sliding in the snow or completing my outfit, I go for UGGs. Sorel's hardcore durability has a drawback: they don't offer the comfy-cozy feel of UGGs. Do get me wrong, it's not that Sorel boots are uncomfortable; it's just they do not have the insulating "fur-slipper" feel that UGGs do.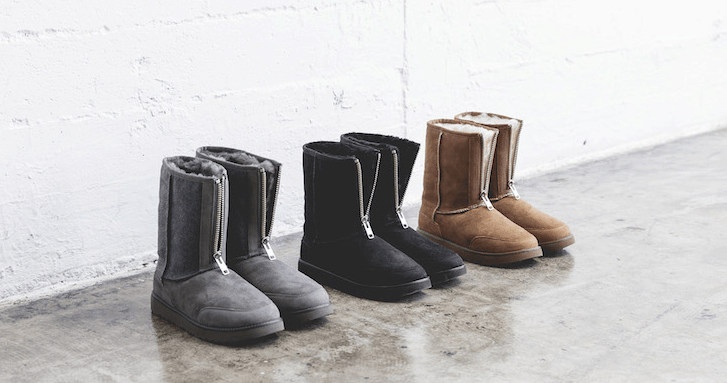 UGG Boots
UGGs began as sheepskin boots from Australia that took off when they became popular with surfers in California. By 2000, UGGs were known as popular boots for any climate, from coastal beaches to mountain ski resorts. The UGG brand is all about creating a relaxed, comfy, causal style (a totally different vibe than Sorel boots).
Pros: UGGs are cozy and adorable. They come in fun styles and fashion-forward designs. Plus, they're officially trendy again as of 2021! UGG also has an all-weather collection of boots that are more equipped for the winter than their classic styles. The all-weather collection still has the cozy, snug insulation that the classic style has. UGGs are among our favorite comfortable winter shoes, ever. When I'm in a rush I tend to gravitate towards my UGGs — they are so easy to slip on!
Cons: Unfortunately, aside from the small all-weather collection, UGG boots are not the best choice for trekking in deep snow and ice. And even the all-weather boots don't quite match up to the durability of Sorel boots. UGG boots, specifically the classic style, require maintenance, and by the end of a long winter, they probably won't look their best unless you're diligent.
So… which should you buy?
Personally, I'd go with Sorel boots, given the negative degree weather and inches of snow I trek through every winter. However, I think it really depends on the weather where you live. Sorel boots offer the true weatherproofing and durability that you'll need for snow and ice while still looking quite chic. UGGs on the other hand are comfortable, amazingly cozy, and cute, so they're great for areas that don't get much snow.
(Psst: If you want some other winter boot options, see our guide to womens cheap winter boots, and our guide to boots similar to Uggs.)
How to Style Sorel Boots and UGG Boots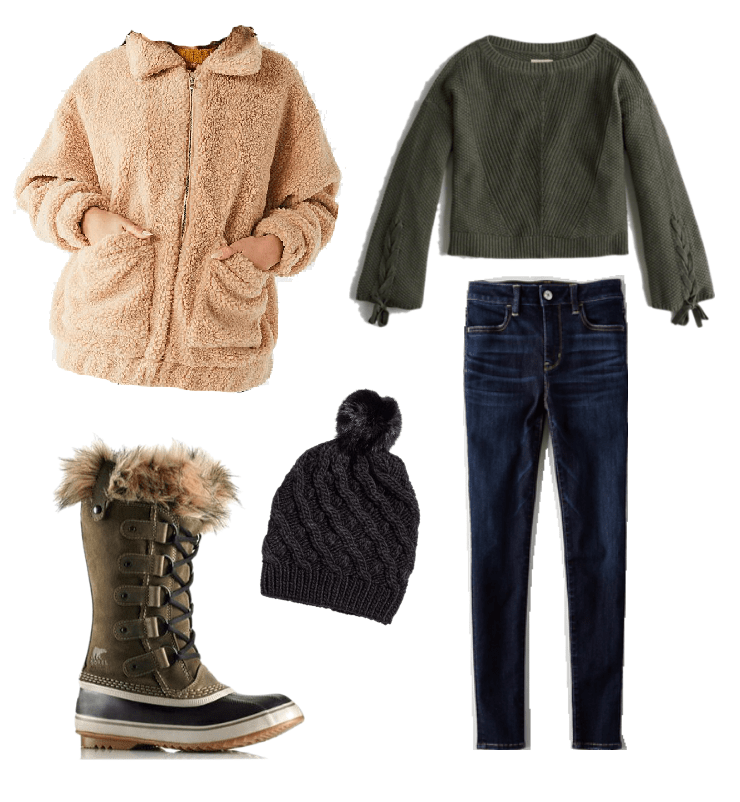 Products: Coat – Urban Outfitters, Sorel Boots – Amazon, Hat – H&M, Jeans – American Eagle, Sweater – Hollister
A teddy bear coat is a trendy must-have this season: It's chic and will keep you toasty. I love the olive color of these Sorel boots, so I paired them with an olive sweater and some dark wash jeans for a dark winter outfit that's not all grey and black.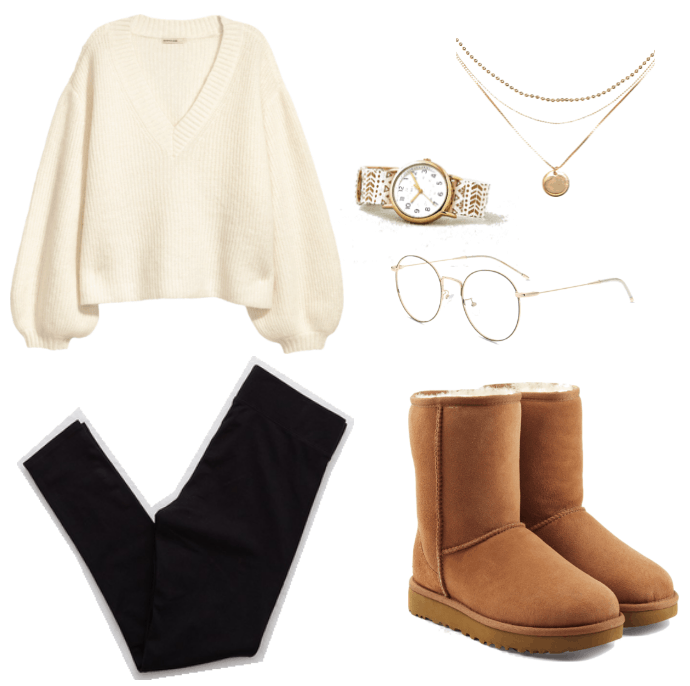 Products: Sweater – H&M, Leggings – American Eagle, UGG Boots – Amazon, Glasses – Firmoo, Watch – American Eagle, Necklace – H&M
Here's the ultimate comfy outfit for your cozy Uggs! This look calls for cotton leggings and an oversized knit sweater. The gold accented jewelry makes the outfit look thought-out and put-together, even though you probably just rolled out of bed and threw it on.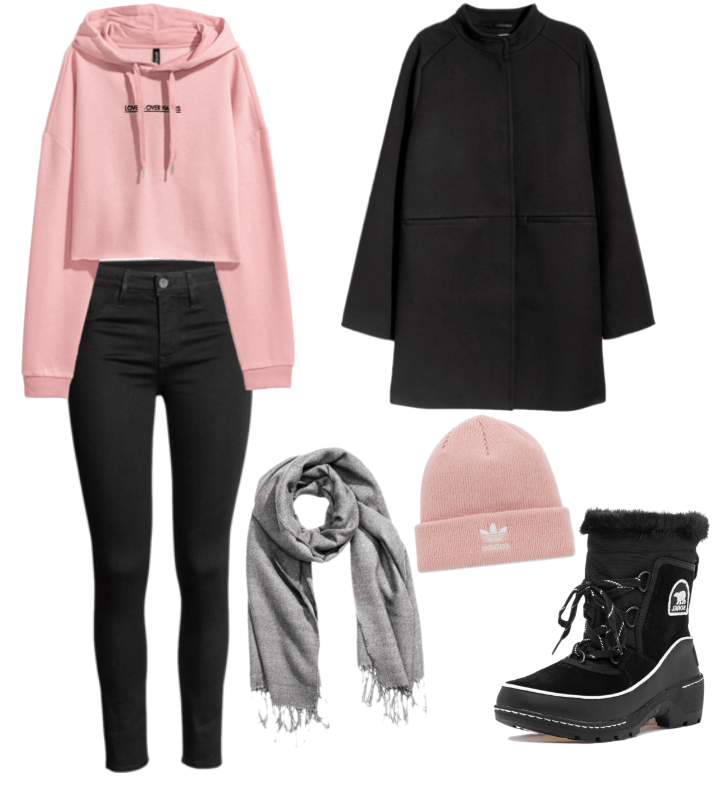 Products: Hoodie – H&M, Scarf – H&M, Jeans – H&M, Coat – H&M, Hat – Macy's, Sorel Boots – Amazon
Sorel's Tivoli style and UGG's all-weather boots have similar styles, so this outfit works for either boot. The short style boot is cute yet functional. I decided to keep this look causal and layered, perfect for a day on campus. This pink sweatshirt adds some fun color to a normal winter ensemble.
What do you think?
Do you think UGG boots are better than Sorel boots? Let me know in the comments below! I love both shoes and I think they both offer some stylish options so it's up to your preferences and probably the weather too!