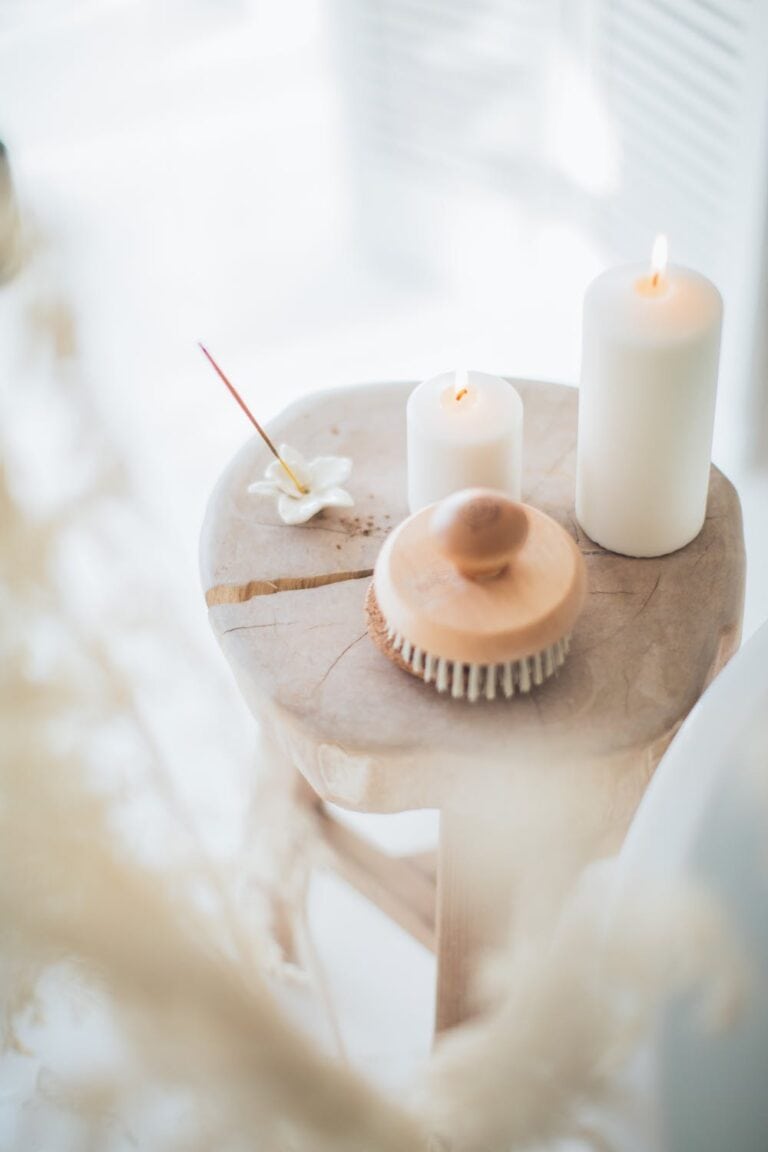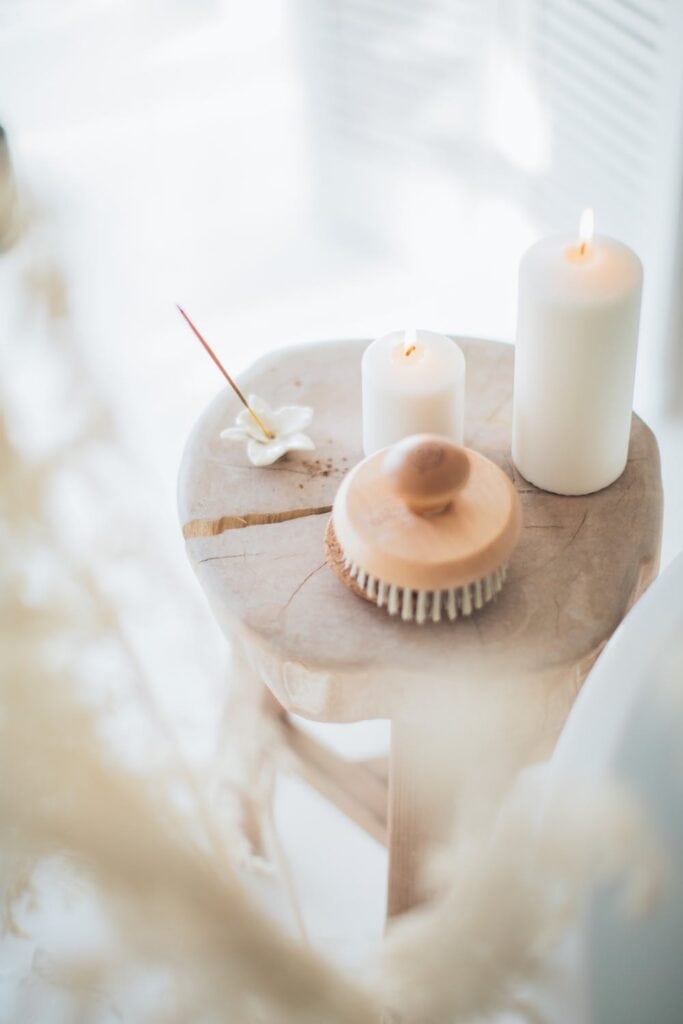 No matter if you've had a stressful day or one filled with excitement, winding down with a night routine is essential for a good night's rest.
However, we may find ourselves in the same nightly routine which can become mundane and boring. But simply tweaking your evening routine with a mini pamper session can be an easy way to make your nights feel more positive.
Go as big as a long bubble bath with salts and oils or as small as reading or journaling. Even lighting a few candles and snuggling in a cozy outfit can be a wonderful change of pace.
So today I'm sharing a few simple ways to turn your night routine into an evening pamper session.
Tips to Elevate Your Night Routine
A Better Bubble Bath
A bubble bath is always a good idea. But to make it even more relaxing, add a special touch. With epsom salts, essential oils, or a special bubble bath, your evening soak will be much more magical.
I adore Lush's bubble bars for a special treat. They are vegan and always make my skin soft. However, adding a bit of bath salts or a few drops of essential oil can be just as lovely. Either way, adding a little something special to your bath can make a big difference in your mood.
Treat Yourself to a Facial
An at home facial is a quick and easy way to elevate your evening pamper routine.
I adore this Origins retexturizing face mask and use it once a week. (Here are some more face masks we love, too!)
My suggestion is pick one night a week and dedicate it as your "facial night". This gives you something to look forward to which is a special treat. After, I promise you'll have a fresh, glowing face and will feel so incredible about yourself.
Pretty Pajamas
Not in the mood for a facial or bath? Just putting on cute pajamas can make the world of difference. I've talked before about the importance of elegant nightwear in the post linked above. But I really mean it — you should invest in cute PJs immediately!
There's nothing quite like the feeling of a silky, satin material or a crispy cotton on a warm night. Slip on a pair of pretty jammies and feel yourself melt away into relaxation.
Read a Book
Groundbreaking, I know: Turn off Netflix and grab a book.
You've heard this tip countless times but for good reason. We are plugged in all day, constantly being stimulated. Turning off electronics and being transported into a novel is one of the most magical feelings there is.
Curl up in your coziest blanket, light some candles and pick up one of these great reads for your night routine.
Personally I enjoy a good classic novel: Think Little Women or Emma. However, when life is stressful, you can never go wrong with something easy like "To All The Boys I've Loved Before". Honestly, you can't go wrong with any genre of book you enjoy!
Light Candles
Lighting a few candles can create a romantic, relaxing mood. The lighting and scent can transform a boring night into a dreamland.
Lavender, citrus, and vanilla scents are best for relaxation. Lean in to these for nighttime!
Brand-wise, Paddywax Candles are my go-tos. They're eco-friendly soy candles made in Nashville. They offer an array of relaxing scents, like "Mandarin & Lavender" and "Blood Orange & Bergamot". Each ensures comfort and coziness. 
Yoga/ Meditation
Yoga and meditation are great for unwinding and feeling amazing before bed. Definitely add them to your night routine if you haven't yet!
Meditating before bed is proven to calm your mind, relax your body, and allow you to get a good night's rest. (We've written a full how-to guide on meditation for college students if you want to get started.)
An easy restorative yoga practice can also promote relaxation while stretching out tight muscles. Yoga With Adriene on YouTube has a few videos on yoga for sleep. These include a quick 7 minute video and a 20 minute practice.
What does your night routine look like?
How will you be enjoying your evening? How do you treat yourself to some pampering while relaxing at night? Tell me what you think in the comments.