This post may contain affiliate links, which means we may receive a commission if you purchase through our links. Please
read our full disclosure here
.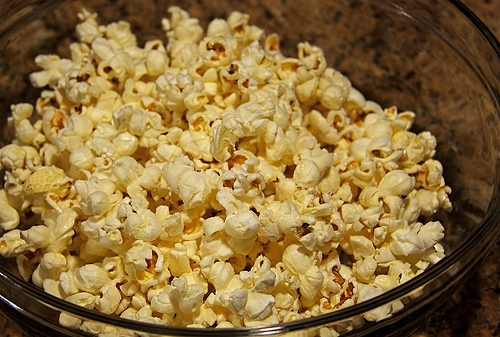 Everyone loves a good chick flick. Especially ones that you can watch over and over again, and are clever, fun, and all about girl power.
Some of my favorites are Easy A, The House Bunny, Legally Blonde, and Bridget Jones' Diary. All four have the larger theme of being yourself, and never changing based on what classmates or a crush is saying about you. They each have specific lessons to teach us, and even if we've heard them all before, we still come back to these movies again and again.
Of course, I know all of you CF readers are also always paying attention to on-screen fashion! While Elle Woods and Bridget Jones are basically on opposite ends of the fashion spectrum, they can both inspire us to be more confident in our wardrobe choices. So here, my fellow fashionistas/movie lovers, are the most important life and style lessons we can take away from our favorite films.
Easy A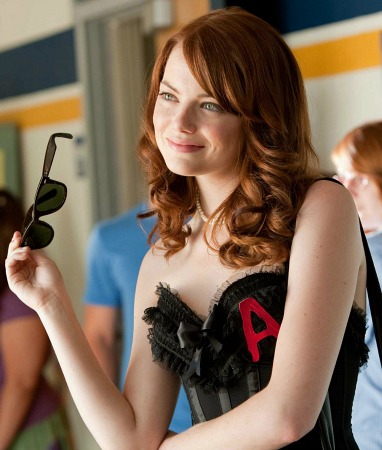 Photo Credit: ELLE
If you're anything like me, you and your friends are constantly quoting this awesome movie. The dialogue is so quick and witty and the plot, about a girl who pretends to be promiscuous after a rumor spreads about her at school, is hilarious. My personal favorite part is Stanley Tucci and Patricia Clarkson as Olive's kooky parents.
The Life Lesson
Rumors are stupid. Who people think you are is not necessarily the same as who you are – and you don't have to prove anything to them or let them change you. Your business and your life are yours, not theirs! The same also goes for others – take all the idle gossip you hear with a grain of salt.
The Style Lesson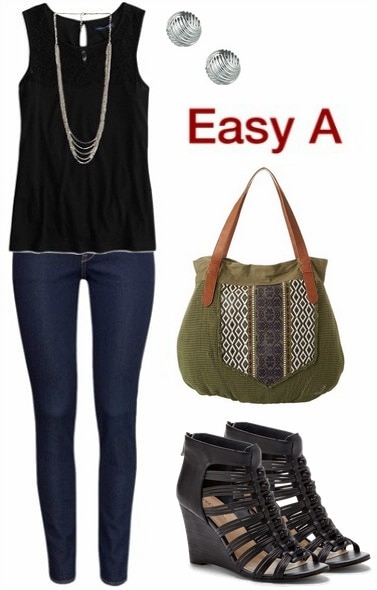 Product Info: Top, Jeans, Shoes, Bag, Necklace, Earrings.
Looking hot doesn't have to mean corsets and knee-highs. Olive, er… experiments with her clothing choices as the rumors about her get more intense. What I love about her wardrobe before her big transformation is that it's simply sexy without being over-the-top.
There's nothing better than a body-skimming tank and the perfect pair of jeans. Add bold shoes (small wedges are a cute alternative to heels) and simple jewelry that draws the eye to your bee-you-tiful face. You'll look and feel effortlessly and naturally beautiful – because you are.
The House Bunny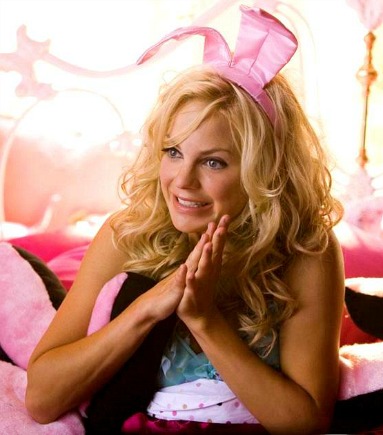 Photo Credit: ELLE
Now, here's a movie that's all about girl power. Former Playboy Bunny Shelley (played by the deliciously quirky Anna Faris) needs the help of some struggling sorority sisters to figure out there's more to life than flirting and fake eyelashes. Meanwhile, through Shelley's makeover skills they discover a confidence they never knew they had.
Shelley's one-liners have always have me rolling on the floor laughing, and the fashion will take you on a time-travel trip back to the trends of 2008.
The Life Lesson
It's all about balance.Both Shelley and the Zeta girls learn this lesson through some serious trial and error. It's more than possible to be super smart and super stylish, and no one knows that better than glamorous college students – like CF readers!
Being a girly girl doesn't mean being brainless and being a whiz kid doesn't mean you have to forget frivolous fun. Personally, after a long day of writing about Kant and Shakespeare, I like to come back to my room, kick off my ankle booties, and watch old episodes of Hannah Montana on Netflix. Be yourself and do what you love, and you'll shine brighter than ever.
The Style Lesson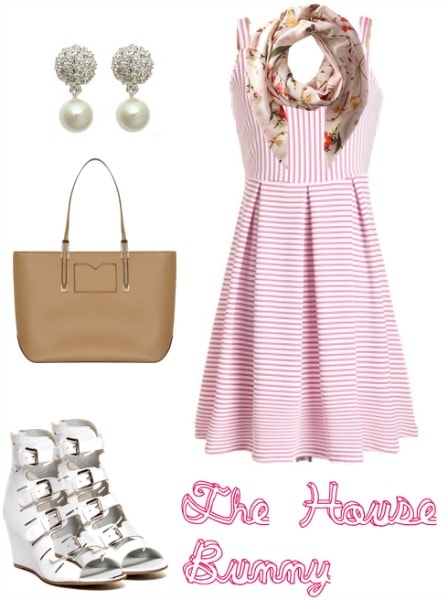 Product Info: Dress, Shoes, Bag, Scarf, Earrings.
It's all about balance. Yes, this lesson applies to fashion, too. Shelley's outfits at the beginning of the movie, as well as the outfits she originally gives the Zeta girls, rely too much on heavy makeup and being overly revealing. The awesome girls in the clothes are lost behind it all!
By the end of the flick, the girls, including Shelley, have got it right. They embrace their natural beauty and wear cute tanks, tees, and fit-and-flare dresses that are flirty and feminine without rubbing it in everyone's faces. Their new style totally reflects their new confidence.
Legally Blonde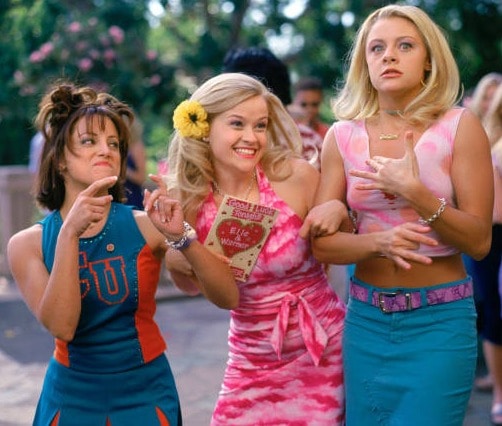 Photo Credit: ELLE
This is a movie for anyone who's ever been condescended to, experienced sexism, or just been generally underestimated. When sorority princess Elle's boyfriend breaks up with her because she's "not smart enough," she follows him to Harvard Law and proves all the haters wrong. And she does it with sass, a great group of girlfriends, and yes, a lot of glitter.
The Life Lesson
Basically, girls rule. The lesson in Legally Blonde is very similar to the one in The House Bunny – namely, to never underestimate how smart and tough the girl in the powder pink mini dress can be. Call it fashionista feminism (here are a couple awesome articles on the subject from Hello Giggles and Cosmo).
Elle is all about having fun her way, but she also never gives up, and uses her unique personality and style to be an amazing lawyer. People are complex – don't let anyone pigeonhole you or tell you what you are or aren't capable of.
The Style Lesson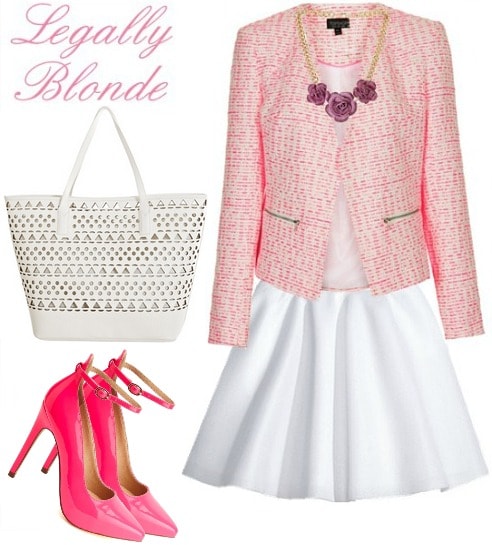 Product Info: Jacket, Skirt, Shoes, Bag, Necklace.
Just go for it. Sometimes, I want to go all-out girly! After all, as Elle would say, pink and glitter give all outfits that "little something extra, don't you think?" A super-prim ensemble is a total fashion dare, but it'll make you feel pretty and romantic all day long. Plus, in the age of grungy plaid and work boots, it's totally unexpected.
There are many ways to create this look, but some of my favorites are a floral fit-and-flare dress with ballet flats and a quilted bag, a structured jacket and a full skirt (like the look above) or, for a dressy event, tons and tons of tulle. I stop short of having a scented resume, but I certainly wouldn't discourage it!
Bridget Jones' Diary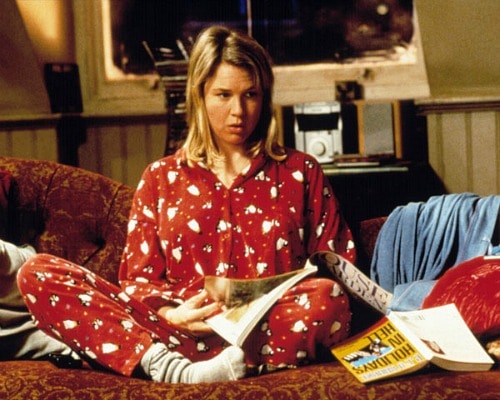 Photo Credit: ELLE
I hadn't seen this one for the longest time, but it's now an all time fave. Colin Firth! The nights spent alone lip-syncing into a hairbrush! The British accents! What's not to love about Bridget's misadventures?
If you love the movies as much as I do, I also really suggest reading the books. They're wonderful and relatable for awkward, chocolate-loving singletons everywhere.
The Life Lesson
Embrace being single and don't ever lower your standards. After her messy breakup with Daniel, Bridget totally has the right idea – she decides to stop moping around and make the most of her life, including finding a new job with a boss that actually respects her.
Whether you're single or in a relationship, you've got to treat yourself with love and realize how awesome you are! Take some time to do your favorite things and don't waste your time with people who don't respect you (it's NSFW, but you know what Bridget would call them).
Also, for the singletons, no matter how much you'd love to be in a relationship, don't settle for the wrong person. Be yourself, and your Colin-Firth-in-a-Christmas-sweater will find you. And if he doesn't? You're having too much fun to care!
The Style Lesson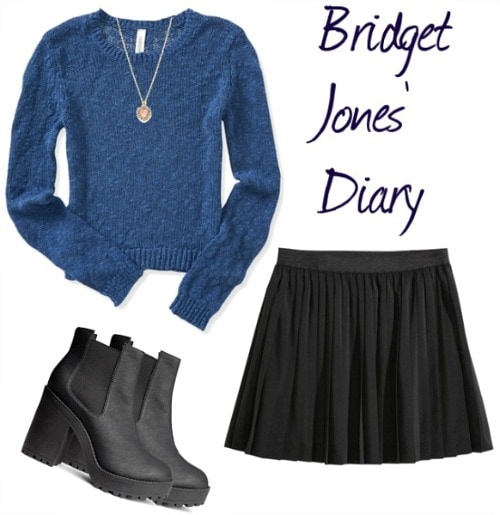 Product Info: Sweater, Skirt, Boots, Necklace.
Wear what makes you happy and comfortable. Bridget may not be a fashionista per se, but she loves her comfy closet of sweaters, jeans, and black skirts. She's also not afraid to rock some major black boots (it was the early '00s, after all). It really doesn't matter what other people say (although micro minis at the office aren't recommended) as long as you feel good in what you're wearing.
What do you think?
Do you love these movies as much as I do? What are your favorite parts/lines? What's your favorite chick flick? What movie's wardrobe inspires you? Let me know in thecomments!