A lot of story-telling is involved when it comes to the fashion used in movies. Don't believe me? Check out Vanity Fair's video of Black Panther's fashion designer, Ruth Carter, as she breaks down the costumes in the entrance scene.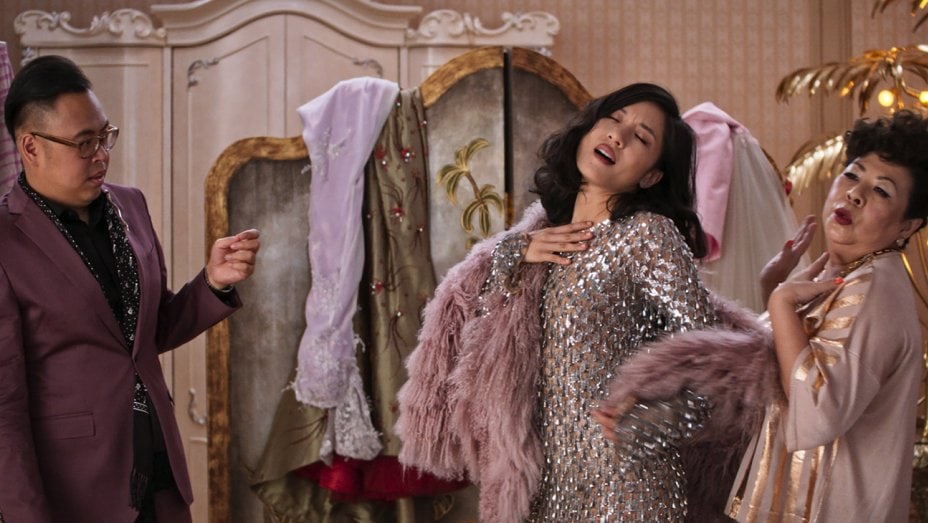 Crazy Rich Asians fashion designer, Mary E. Vogt, is no exception to using fashion to help convey a story. Given a movie about the opulent sub-culture of Singapore, she expertly dresses each character based on their personality and class.
Which, by the way, if you haven't seen Crazy Rich Asians, then what are you waiting for? Like seriously… this movie was made for the big screen!
This film is full of visual delights, from the gray color scheme of New York City to the vibrant colors of Singapore. The audience is taken on this whirlwind adventure with Asian-American Rachel Chu, as she travels to Singapore to attend a wedding with her boyfriend, Nick Young, and discovers he's from one of the wealthiest families in the country.
Mary E. Vogt's fashion choices display the stark contrast between the Young family's elegant yet unreachable nature due to their historic fortune and Rachel's friend, Peik Lin, whose family's fun designer duds are attained by their newer found wealth.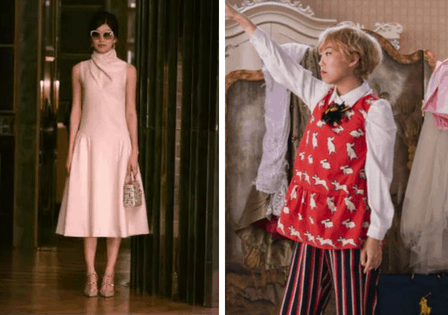 While we can probably relate to Awkwafina's character, Peik Lin, more than the perfect and poised Astrid, the most relatable character is the film's heroine, Rachel Chu.
When we're introduced to Rachel, she's teaching Game Theory to her economic students at NYU. Off-the-bat, Rachel is established as an intelligent and independent woman. While in New York, we see the casual, laid-back side of Rachel. The Rachel who wears denim-on-denim, trench coats, and simple dress attire for her professional career.
As the film continues on, we watch Rachel's nonchalant attitude towards fashion evolve as she gets wrapped up in the intricate lives of the elite Singaporeans.
Today, I'm going to share my two favorite (and easily re-creatable) Rachel looks from Crazy Rich Asians.
Floral for Family Occasions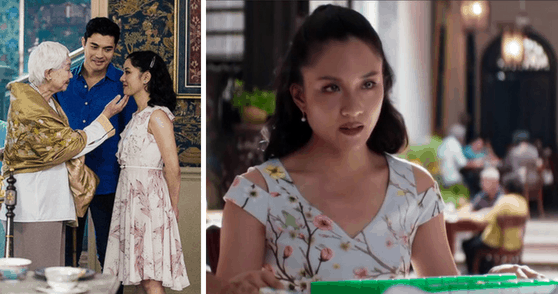 Although Vogt never mentions why we see Rachel donning a floral dress to all the Young's mini family reunions, I believe it was to blend into the colorful floral surroundings of Singapore and conform to her idea of the Young's culture.
Or… it could just be that Rachel simply thought that pastel floral dresses were an appropriate thing to wear while meeting her significant other's family. Either way, we love Rachel's dresses and think they would make a nice addition to anyone's closet.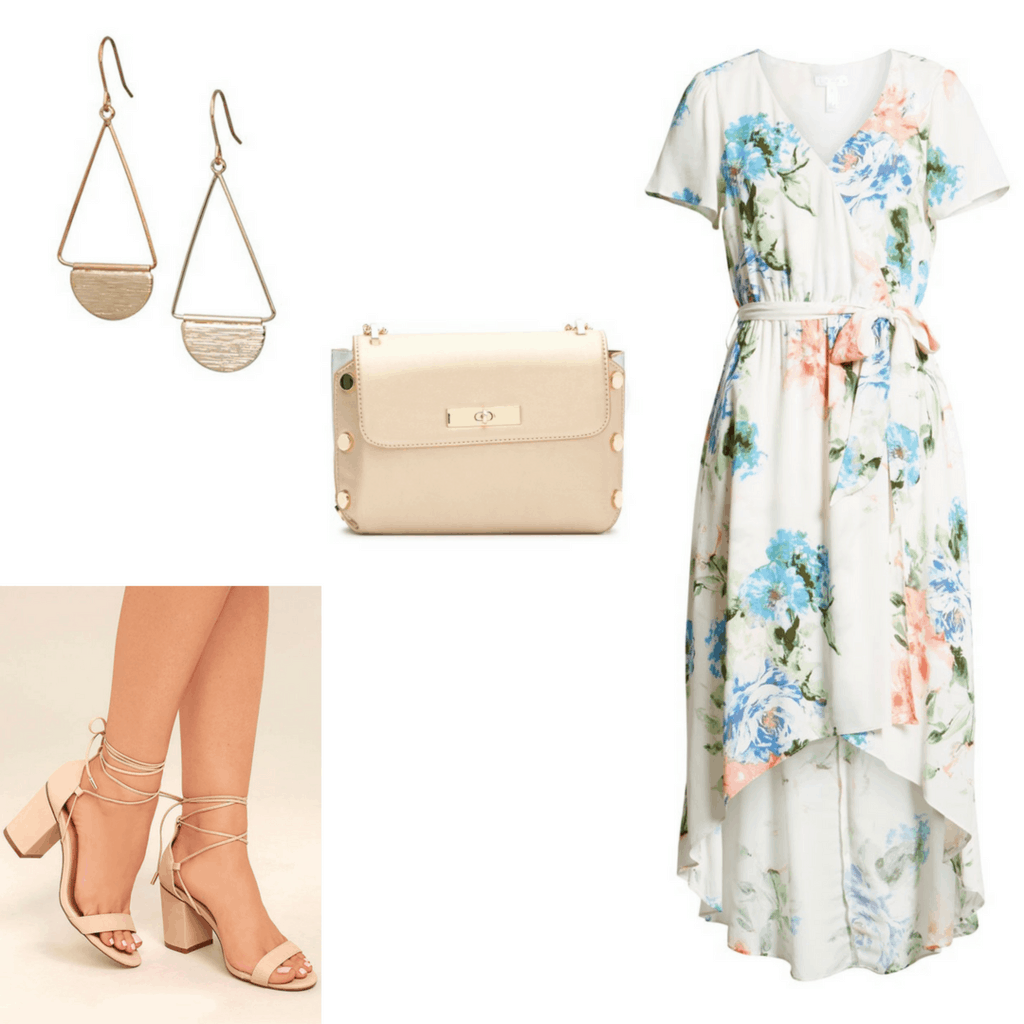 Products: Dress – Nordstrom; Purse – Nordstrom Rack; Earrings – Amazon; Heels – Lulus
To get Rachel's look, try this beautiful watercolor floral dress from Nordstrom. Add some modern and feminine touches with half-circle hanging earrings, a studded crossbody bag, and chunky nude tie-up heels.
The Cinderella Dress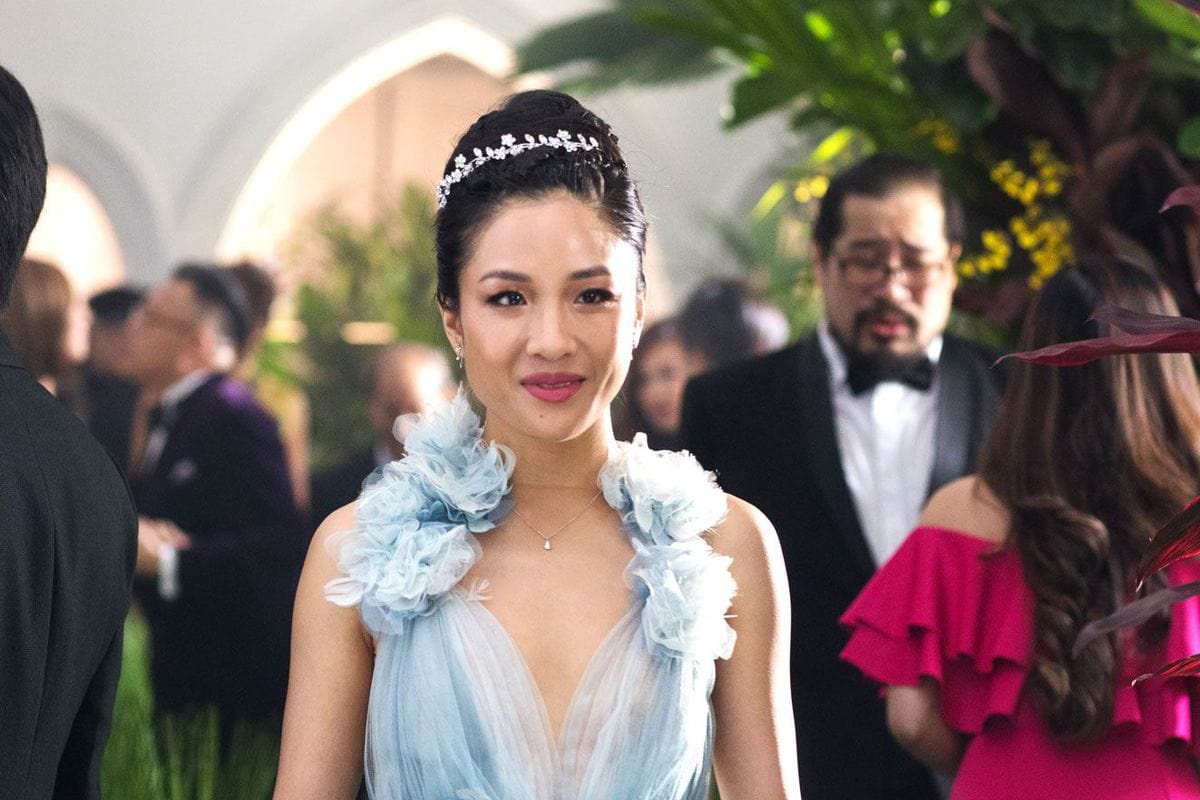 One of Rachel's most dazzling moments is when she enters the wedding and has her "Cinderella Moment". Even Nick's unapproving mother, Eleanor, could hardly contain her surprise at Rachel's stunning entrance as she dons a blue Marchesa gown that looks as if it were a painted waterfall of tulle.
Rachel does what anyone would do in her situation and relish in the jealousy of her so-called haters in the room, which not only include Eleanor, but Nick's envious ex-girlfriend and her pack of goons.
Of course, Rachel couldn't have pulled off this look if it wasn't for her fairy godmothers, Peik Lin and Oliver, single-handedly giving us one of the best dress montage scenes of all time.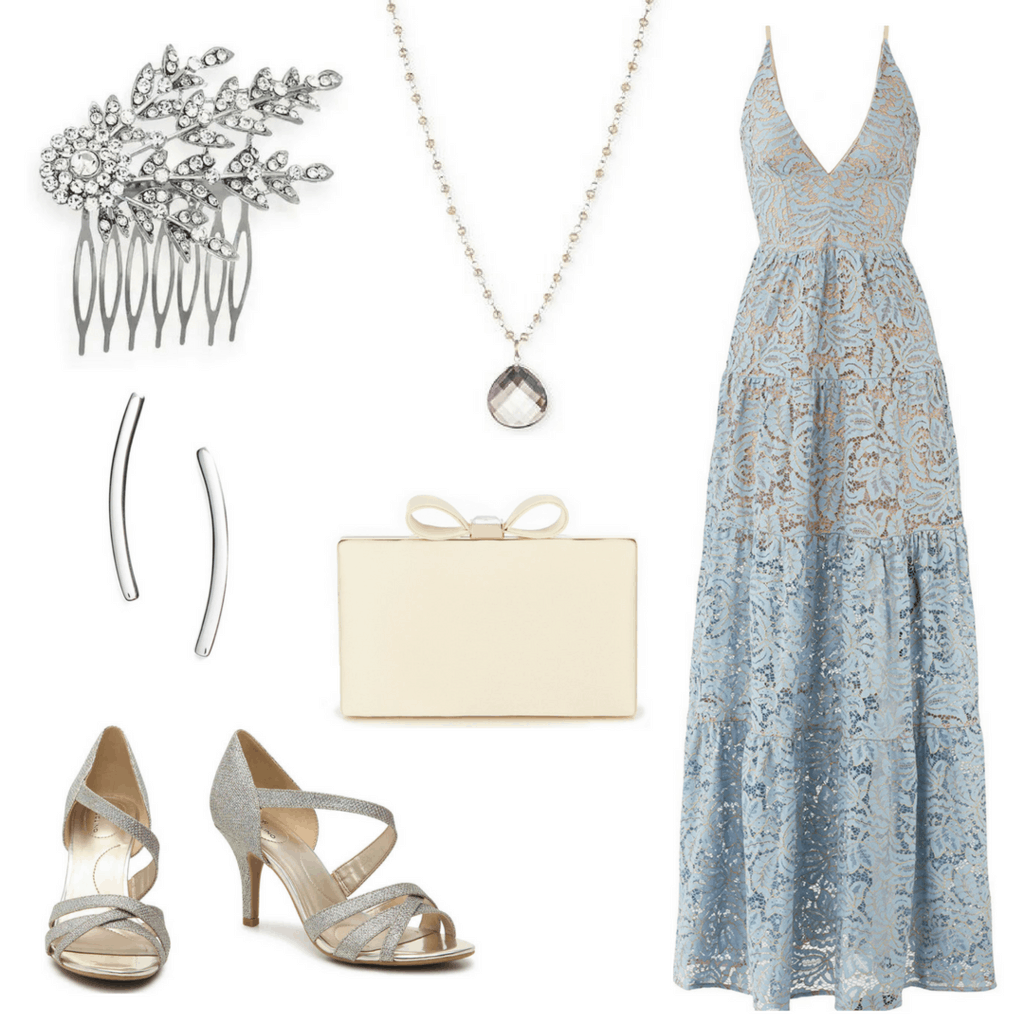 Products: Dress – Rent the Runway; Hair Piece – Kohl's; Earrings – Nordstrom; Clutch – Dillard's; Heels –DSW
While most of us don't have an eccentric rich friend that lets us borrow from their closet, there are a few clothing rental companies that supply designer clothing on a budget. Especially since we don't tend to wear formal dresses more than once. (*Cough* $400 prom dress, $200 bridesmaid dress… oh, how I regret you both!)
If you have a special occasion coming up, you can get a similar Cinderella dress from Rent the Runway for a small fraction of the cost, and then return it the next day.
As for the jewelry, Rachel keeps it simple with minimalist additions. This can be achieved by pairing a teardrop necklace and curved bar earrings. For the Cinderella touch, don't forget silver heels and some bling for your hair!
What do you think?
What do you think about the role fashion played in Crazy Rich Asians? Did you love Rachel's style or did you believe there was a better style icon in the film? Leave a comment below!