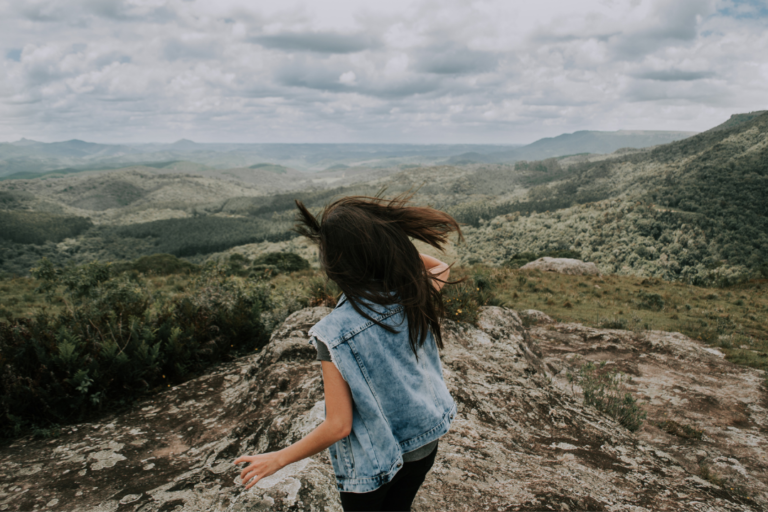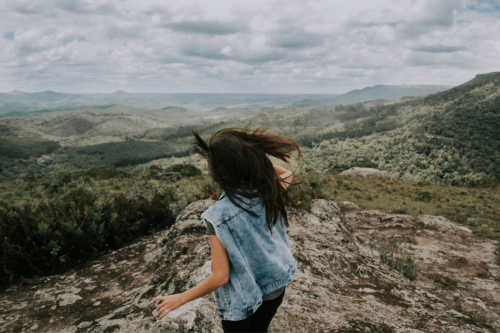 No matter the season, it seems trendy denim is inescapable. From flared jeans to jeggings to denim shorts, not a fashion cycle goes by without a trendy new denim introduction (or reincarnation!) to all of our favorite stores.
Popular with models, celebrities, and real girls alike, the hottest trend in denim for Summer 2011 isn't a new type of jean — it's the denim vest! And with good reason: this trendy piece is versatile, flattering, and adds edge to even the girliest pieces in our wardrobes.
Tempted to pick one up but aren't sure how to wear it? Read on for tips and tricks for rocking the denim vest trend!
Tips & Tricks for Rocking a Denim Vest
Choose a size.
All denim vests are not created equal! From oversized to shrunken and every silhouette in between, there is an option to complement every body type and personal style.
A safe starting point? Try a mid-length vest with a relaxed fit. This cut is universally flattering and can be worked into a wardrobe or outfit with ease. Fashionistas with a more feminine aesthetic may prefer shrunken styles that highlight curves while the super hip may favor more oversized and shredded pieces.
Watch the proportions.
After you've chosen a size, it's time to build your silhouette. As always, this is about striking a balance!
Roomier vests look great when paired with slimmer, arm-bearing tops or short, tiered dresses, while shrunken styles pair nicely with free-flowing blouses and fitted bottoms. In any case, it's about creating an outfit that's mixed and matched in terms of form and figure: Play up your opposites and you'll be good to go!
Pick a color.
Just like jeans, denim vests come in a wide variety of colors and washes! From super distressed to acid wash to a simple medium fade, the possibilities are almost endless.
The trendiest hue of the season? A faded, sun-kissed light blue that looks great with just about every other color, especially darker denim shades. While public opinion seems to be somewhat split on the appropriateness of double denim, if you're going to do it, an obvious color clash is much better than a near match.
Get inspired.
Can't get enough? We've covered the denim vest trend twice on CF (see Would You Wear… a Denim Vest? and Fashion Challenge: Wear a Denim Vest!) and we love this feature from LuLu's on DIY-ing your own denim vest for additional reading on the subject!
Done reading? Since imitation is the most sincere form of flattery, make your next step to find looks you love and make them your own. Check out LookBook users rocking their vests here, here, here, and here to begin, and get inspired by the real ladies rocking this trend!
Keep it for fall!
Just about any vest makes a great layering piece, and this trendy style is no exception. In upcoming seasons, your vest will make an adorable topper to long sleeve shirts or 3/4-sleeve dresses, and the serious (but effortless!) fashion punch the vest packs will have you reaching for it week after week.
Consider it an investment in your wardrobe for the next semester!
Hot Picks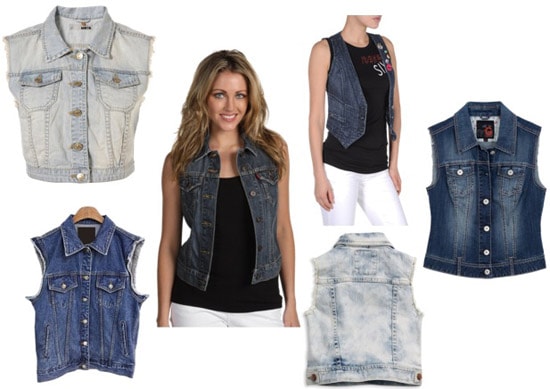 Product Information: 1, 2, 3, 4, 5, 6.
Outfit Inspiration
Not sure how to wear this trend? Here are three sample outfits to get you started!
Summer Trend Fiend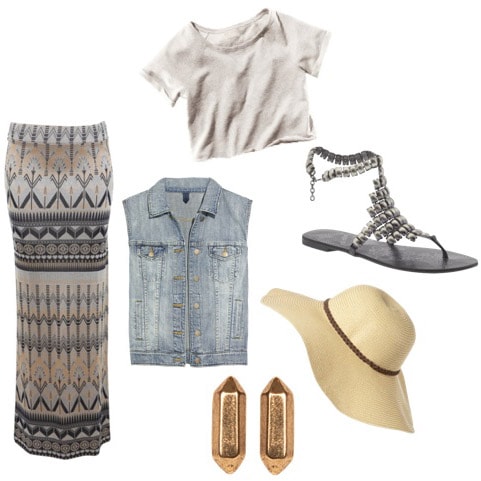 Product Information: Skirt, Top, Vest, Earrings, Sandals, Hat.
Perfect for trend-conscious, ever-stylish girls, this outfit is infused with some of summer's biggest fashion fads: maxi skirts, floppy hats, and the denim vest! Great for a day of shopping with the girls or an appearance at a graduation party, this look will cement your status as a fashionista while keeping you cool, comfortable, and protected from the sun.
Style with an Edge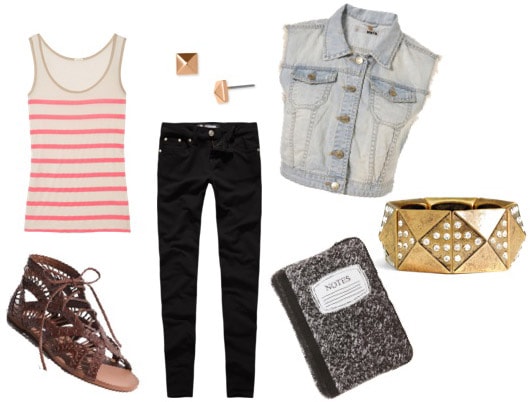 Product Information: Tank, Sandals, Earrings, Pants, Vest, Bracelet, Laptop Sleeve.
Does your taste in fashion tend to be a bit rough around the edges? If so, this '90s-inspired look may be the perfect way to rock your denim vest. Sport the same look on campus next fall by swapping out the striped tank in favor of a tissue-weight tee or go full-on Seattle and layer up with a cozy flannel shirt.
Boho Babe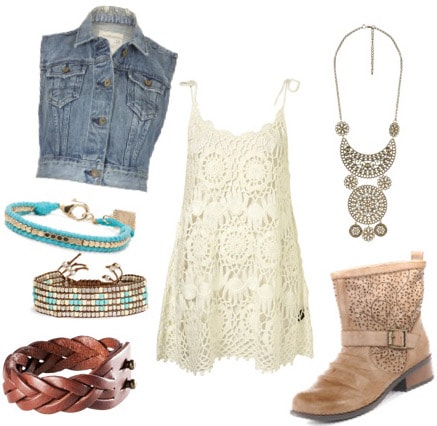 Product Information: Vest, Friendship Bracelet, Beaded Bracelet, Leather Bracelet, Dress, Necklace, Boots.
Free-spirited and summer loving, this final denim vest-based outfit has its roots in bohemian flair crossed with model-off-duty style. Pile on the accessories for a unique and eclectic look and add a touch of effortless cool by forgoing feminine footwear. The girly sweetness of this outfit is tempered by the vest's rocker vibe. It's the ideal collaboration!
What do you think?
Tell us what you're thinking! Is this a trend you're into? Have you worn a denim vest this summer? Have any style secrets of your own to share? Check in with a comment and share your thoughts!