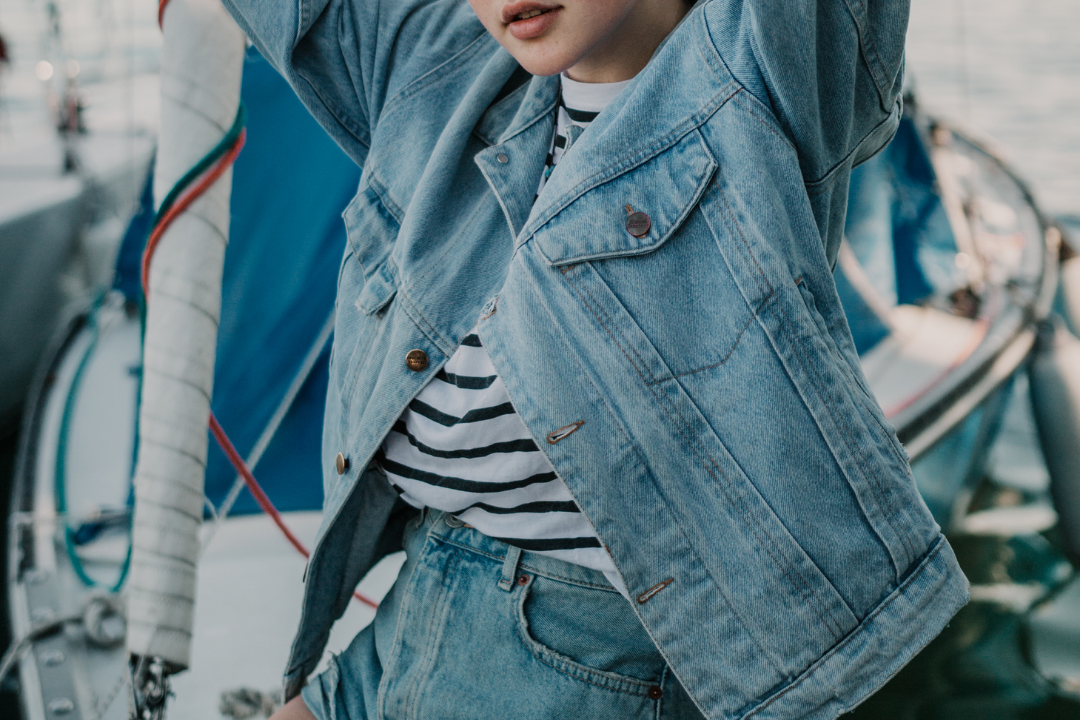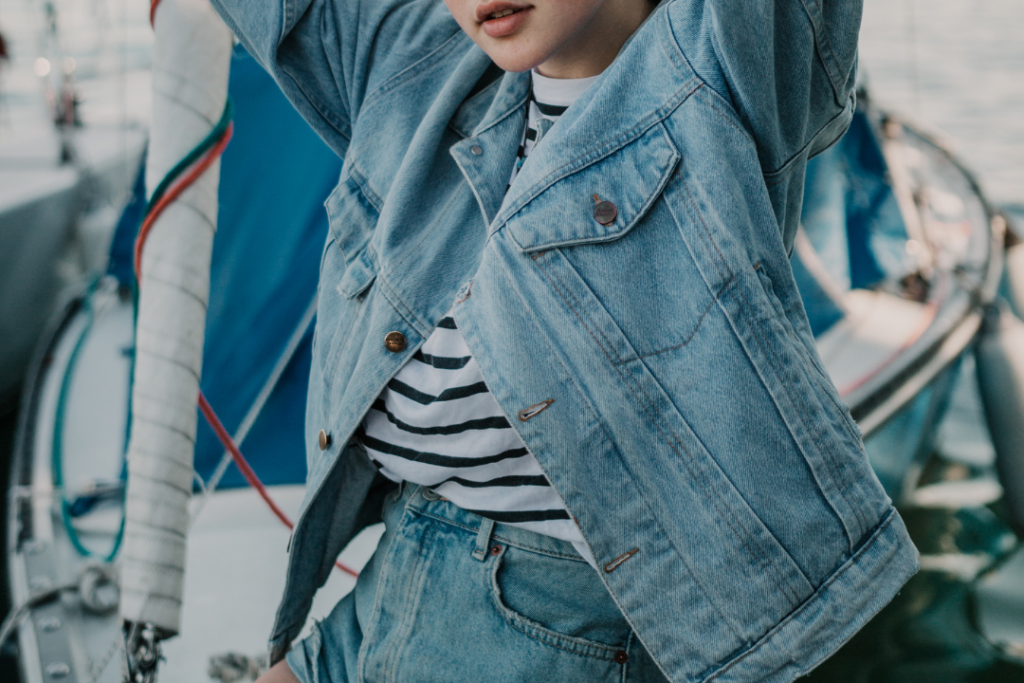 Wearing double denim is a horrifying concept to many. This is probably for fear of looking too "80s Fabulous". Or the concept may evoke memories of Britney and Justin's infamous "Texas Tuxedo" VMA outfits.
However, put those mental images aside, because wearing denim on denim can look really fashion forward — all it takes is a little creative styling. Double denim is a comfortable, class-appropriate trend to rock, and you probably already own the pieces needed to recreate this look!
Ready to take on the challenge? Read on for tips on how to make this trend work in the real world!
Tips & Tricks for Pulling off Double Denim
Use different shades of denim to break up your outfit. Try dark jeans with a light chambray top, or a denim top with black jeans.
Try it with accessories. A denim bag or headband with a pair of jeans is an easy way to rock this trend
Avoid looking costumey by shying away from anything western. If a costumey look isn't what you're after, skip pairing this look with cowboy boots, huge belt buckles, fringe, etc.
Pair it with something feminine. A pretty headband, blingy earrings, floral print, and girly shoes will break up the industrial look of double denim.
Be careful with 80s styling. Slap bracelets, fingerless gloves, crimped hair, or anything bedazzled can make denim on denim look dated.
Outfit Ideas for Rocking Double Denim
Outfit #1: Chambray Shirt and Jeggings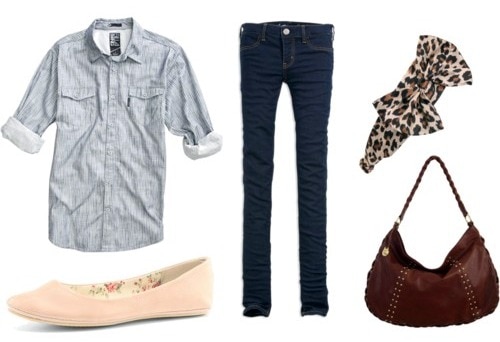 Shirt, Jeggings, Flats, Purse, Headband
An easy way to pull off this look is with a light chambray work shirt and a pair of jeggings, similar to the outfit worn by Alexa Chung (pictured above). Complete this ensemble with simple ballet flats, a printed headband, and a big leathery purse.
Outfit #2: Distressed Jeans and a Vest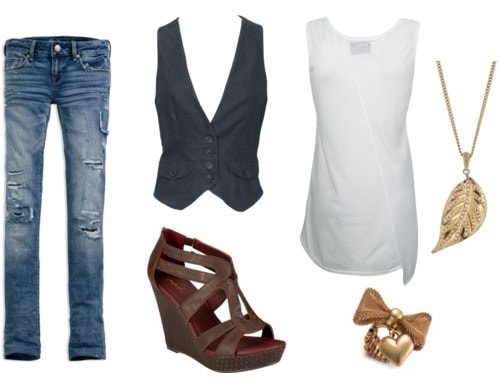 Jeans, Tank, Vest, Wedges, Ring, Necklace
Beat up jeans have been popular for many seasons now, and look so chic paired with a tuxedo-styled dark wash denim vest. Finish with a pair of wedges and a gold necklace and ring.
Outfit #3: Black Jeans and Denim Jacket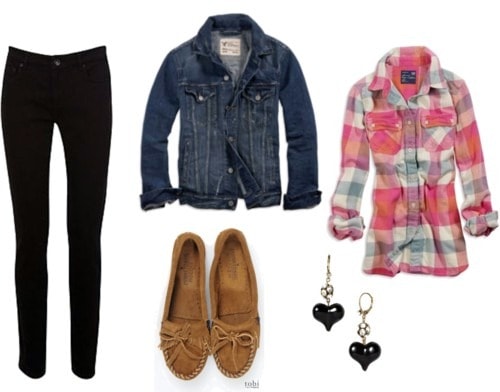 Jeans, Jacket, Flannel, Shoes, Earrings
We've all heard the fashion rule that says you shouldn't wear a denim jacket with a pair of jeans. But in reality, a denim jacket will look fine with a pair of jeans, as long as they are several shades apart. To break up the denim, wear a boldly printed shirt, like this flannel one, underneath the jacket. Finish with a cute pair of earring and some comfy moccasins.
Rocked the Challenge? Send us Photos!
Did you wear denim on denim this week? Send us a picture of you rocking the trend (see pastexamples) to fashionchallenge AT collegefashion.net. Be sure to include your name, school, a description of what you're wearing, and your blog's URL if you have one.
We'll post your pictures here to inspire other CF readers!
Thoughts?
Are you going to try this trend, or do you think it's a major faux pas? How do YOU wear denim on denim? What are your styling tips? What challenges would you like to see in the future? Let us know what you think!