This post may contain affiliate links, which means we may receive a commission if you purchase through our links. Please
read our full disclosure here
.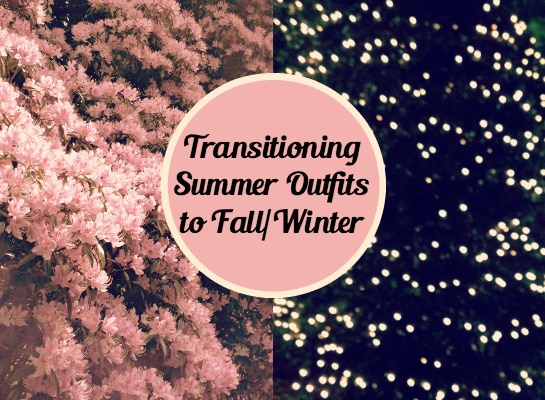 A lovely CF reader, Briana Morgan, recently requested an article on transitioning summer outfits to fall and winter. There were so many great trends this summer, so I thought this was an excellent idea.
Pairing some of my summer favorites with fall layers and patterns, here are three seasonally appropriate outfits that incorporate summer trends.
Related reading: How to Wear Your Summer Clothes in Winter
1. The Floral Shorts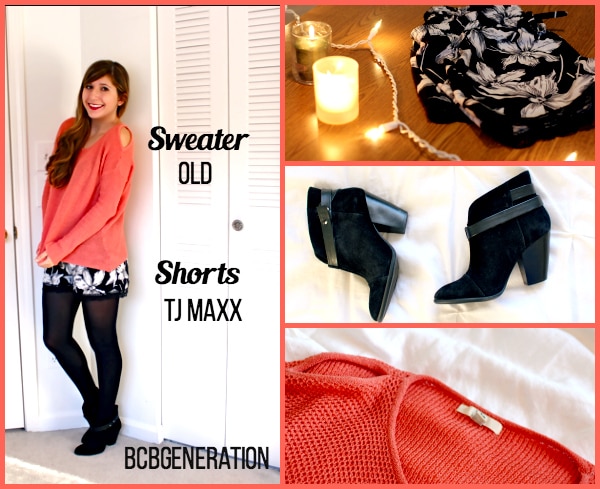 I loved the loose-fitting, drawstring shorts trend that emerged this summer. However, on their own, these floral print shorts are definitely not warm enough to wear in the fall, so I added tights and black ankle boots. For a pop of color, I wore a peachy sweater. If you don't have any patterned shorts, I think this outfit would also look cute with solid shorts or a floral skirt.
If you live somewhere that actually gets cold, I would suggest leggings rather than tights, and a collared shirt under the sweater to add warmth.
2. The Romper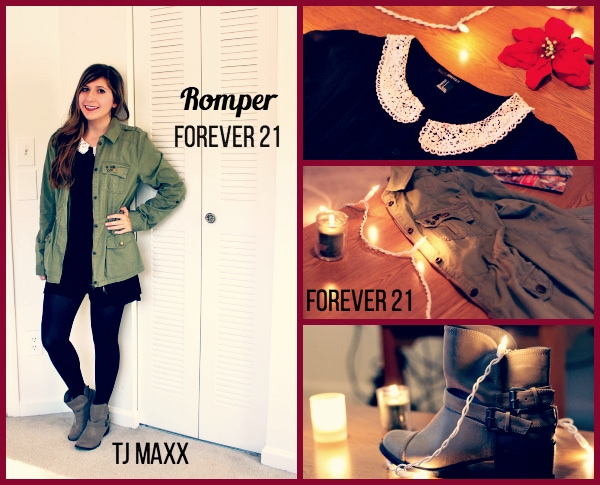 For this look, I paired one of my favorite rompers with tights and ankle boots. I toughed up the lace Peter Pan collar with a green utility jacket, which is a fall essential in my closet. Even if your romper isn't black, pairing it with fall colors, like green, burgundy and plum, can add a touch of autumn.
The easiest color to transition is black, because black is universal. It never goes out of season. On the other side of the color wheel, I also think a neutral like white would be easy for transitioning. Some people argue that you shouldn't wear white after Labor Day, but I'm all for breaking that rule.
3. The Summer LBD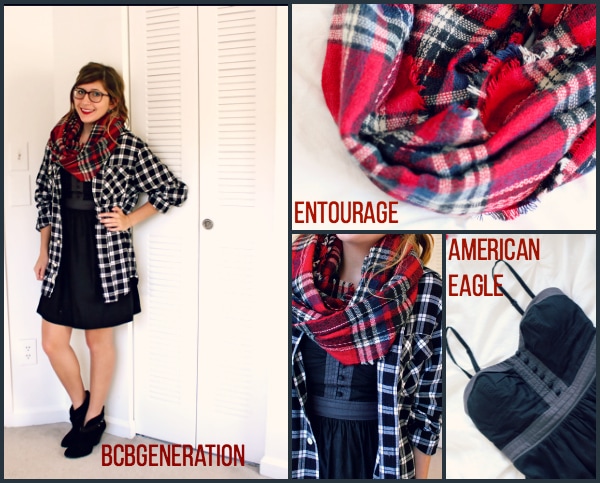 Hi, my name is Leah and I love plaid a little too much. To evolve my summery dress into a year-long classic, I added my favorite winter pattern, plaid. To add a cozy layer of warmth, I wore a flannel shirt in neutral colors, with a bright red infinityscarf.
I understand if you think the plaid-on-plaid is a little too much, but I love it. Mixing different patterns is something I've seen everywhere recently, and I think it's an adorable way to add pizazz to an outfit.
I'm not exactly sure where my flannel is from, because I borrowed it from my brother. If I had to guess, I'd say the men's section at Belk.
What do you think?
Do you have any summer pieces you can't let go? Would you wear these looks? Any other requests? Let me know in the comments below!