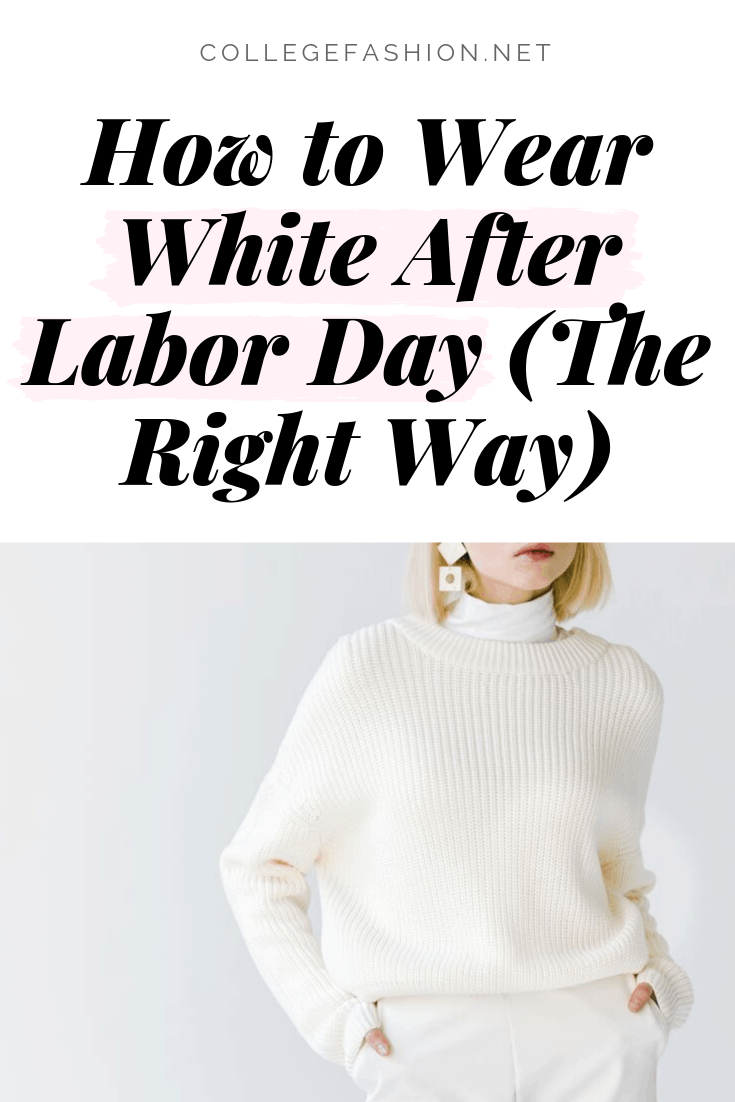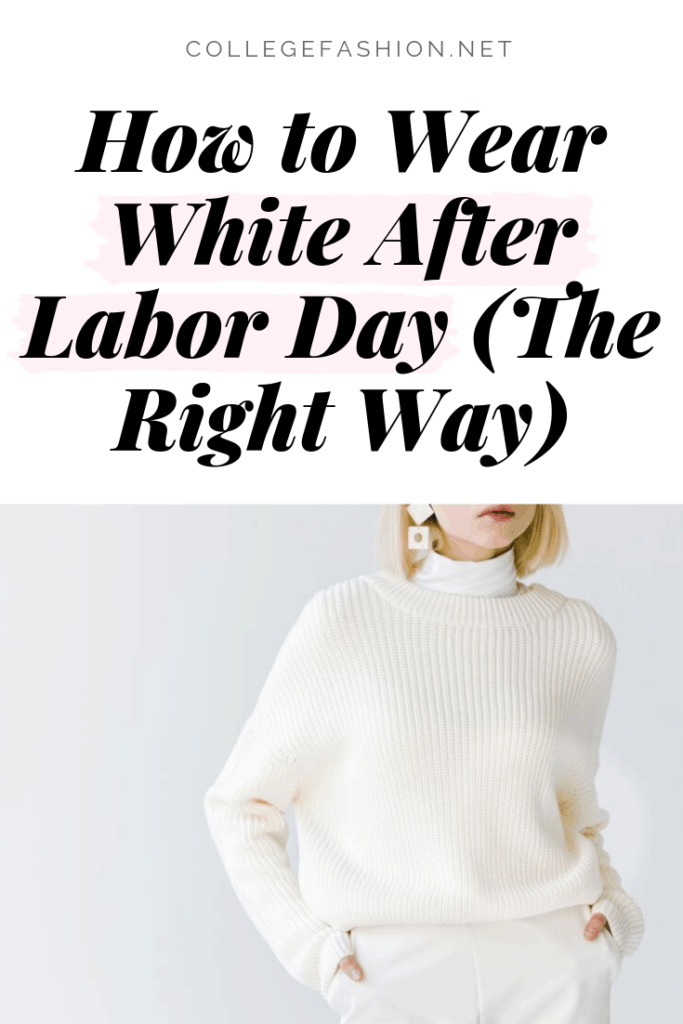 One of the first fashion rules people learn as kids is "no white after Labor Day"! There's no particular reason for not wearing white in the fall and winter, other than the fact that wearing thin white fabrics in the summer helps you to cool off in the city heat.
Here at CF we say rules are made to be broken! White is a great transition neutral that can bring your outfits into fall while still keeping some of the bright and cheery optimism from your summer looks.
Here are some examples to show you how to wear white after labor day, AKA right this minute:
Red, White, and Blazers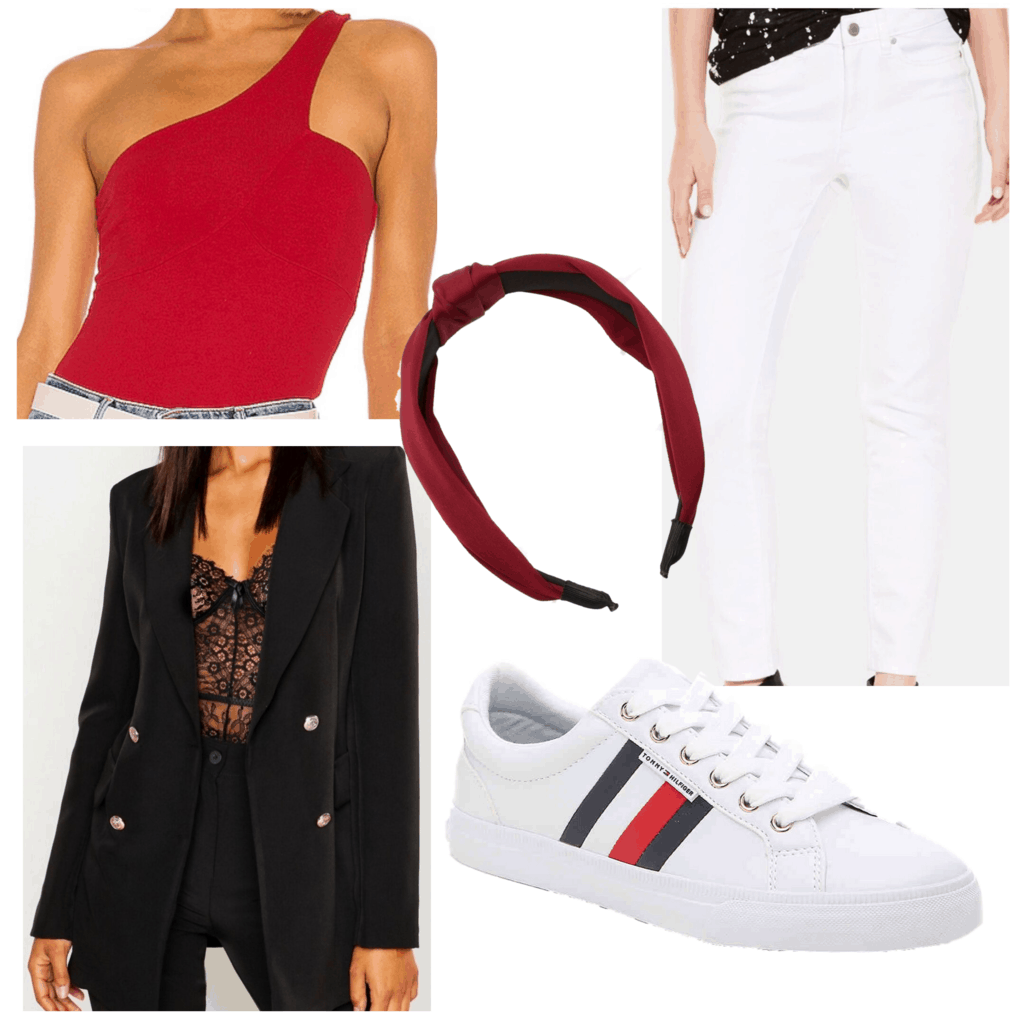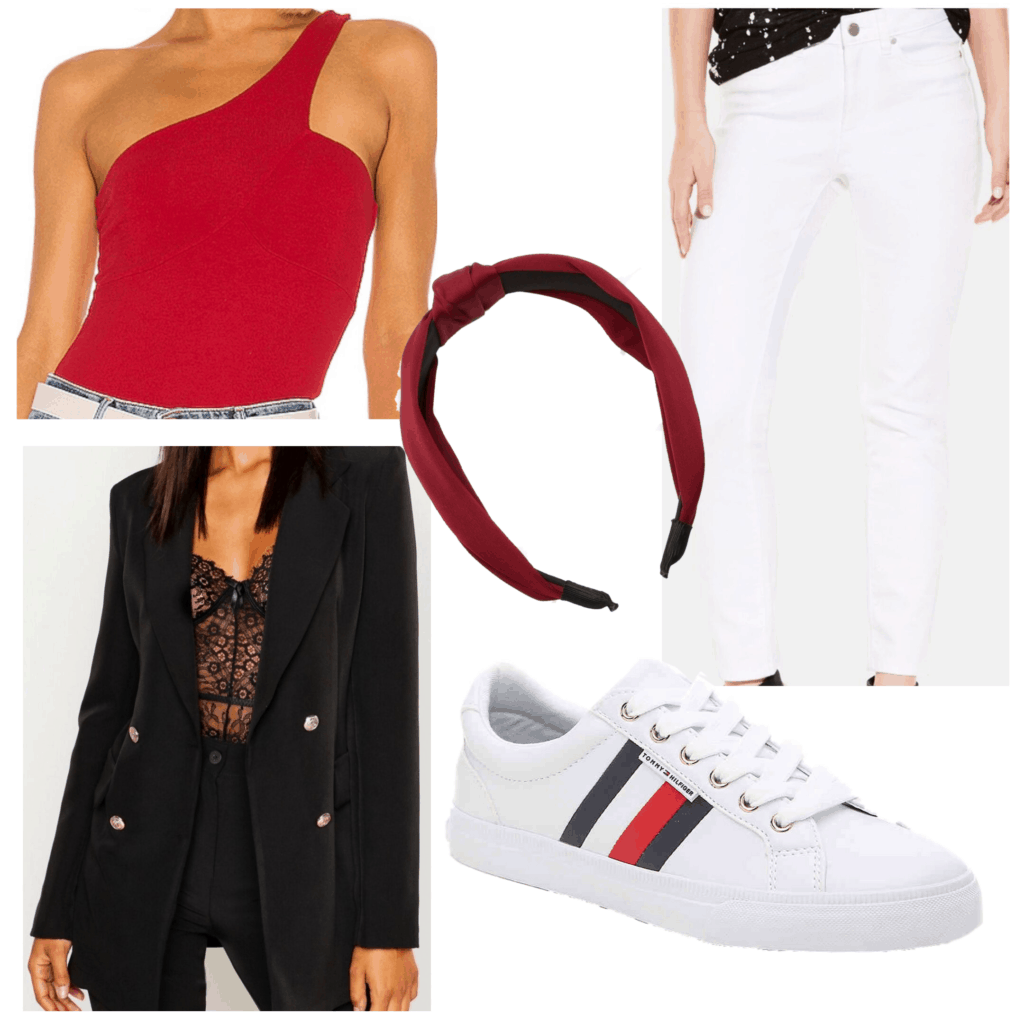 Products: Top – Revolve, Pants – Nordstrom, Blazer – Boohoo, Sneakers – DSW, Headband – Boohoo
For a sassy fall outfit perfect for a casual date night, here's a warmer take on a classic summer theme!
Pair some white jeans with an asymmetrical red tank top for a gorgeous contrast. (Yes, in 2019, you can wear white denim after labor day — the fashion police won't arrest you, promise.) The beautiful black double breasted blazer takes this outfit to cooler weather.
A bold red headband gives this fall look a Gossip Girl flair, and some striped sneakers bring the whole ensemble up to date!
Warm Neutrals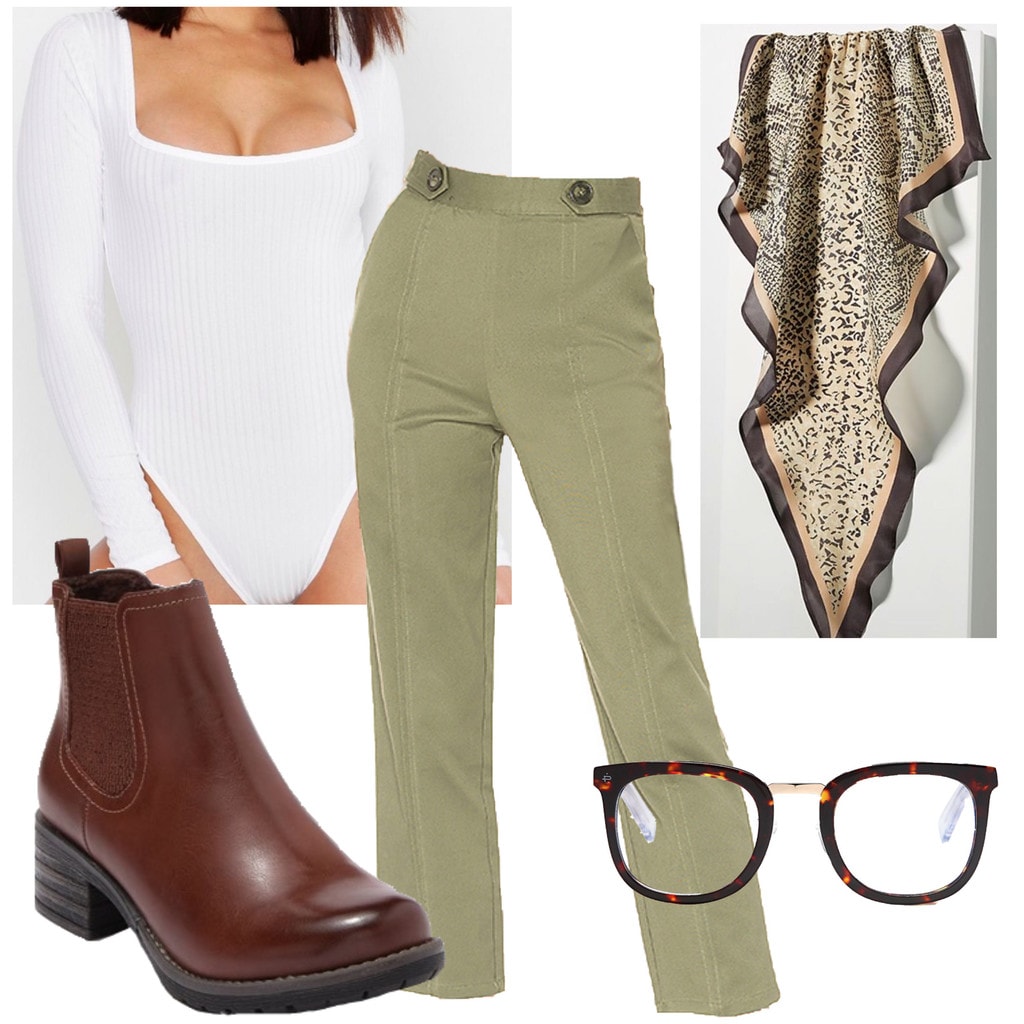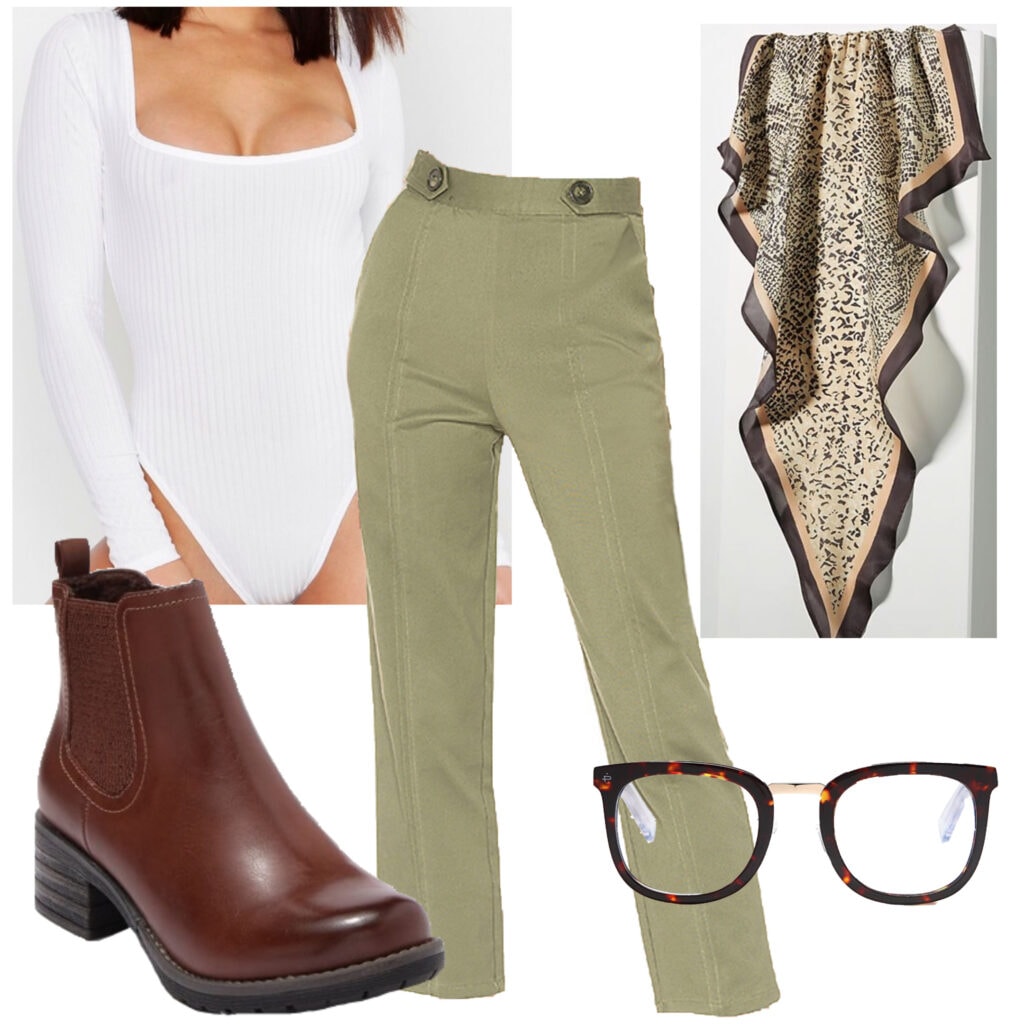 Products: Bodysuit – Boohoo, Pants – Revolve, Boots – Nordstrom Rack, Scarf – Anthropologie, Glasses – Prive Revaux
Here's a class-friendly outfit that's cute, cozy, and perfect for getting some work done in the library or for taking a stroll around campus.
A white, long sleeve bodysuit is a great transition piece for a bright color in a cold season. Pairing it with some army green trousers adds a professional punch and some structure. Brown chelsea boots are a great addition, and keep your feet warm into the fall season!
Finally, some cute accessories like a brown patterned neck scarf and some gorgeous tortoiseshell framed glasses give this outfit a wonderfully polished look.
All About Accessories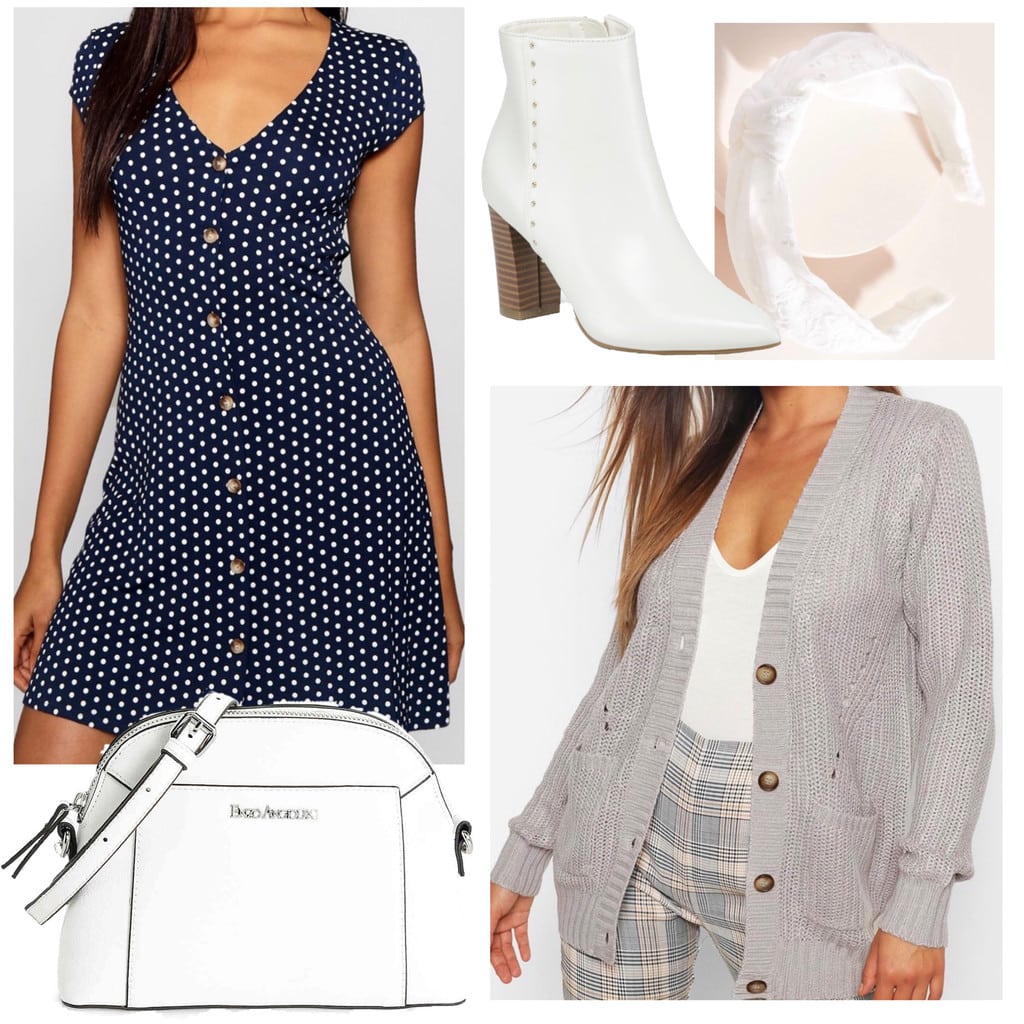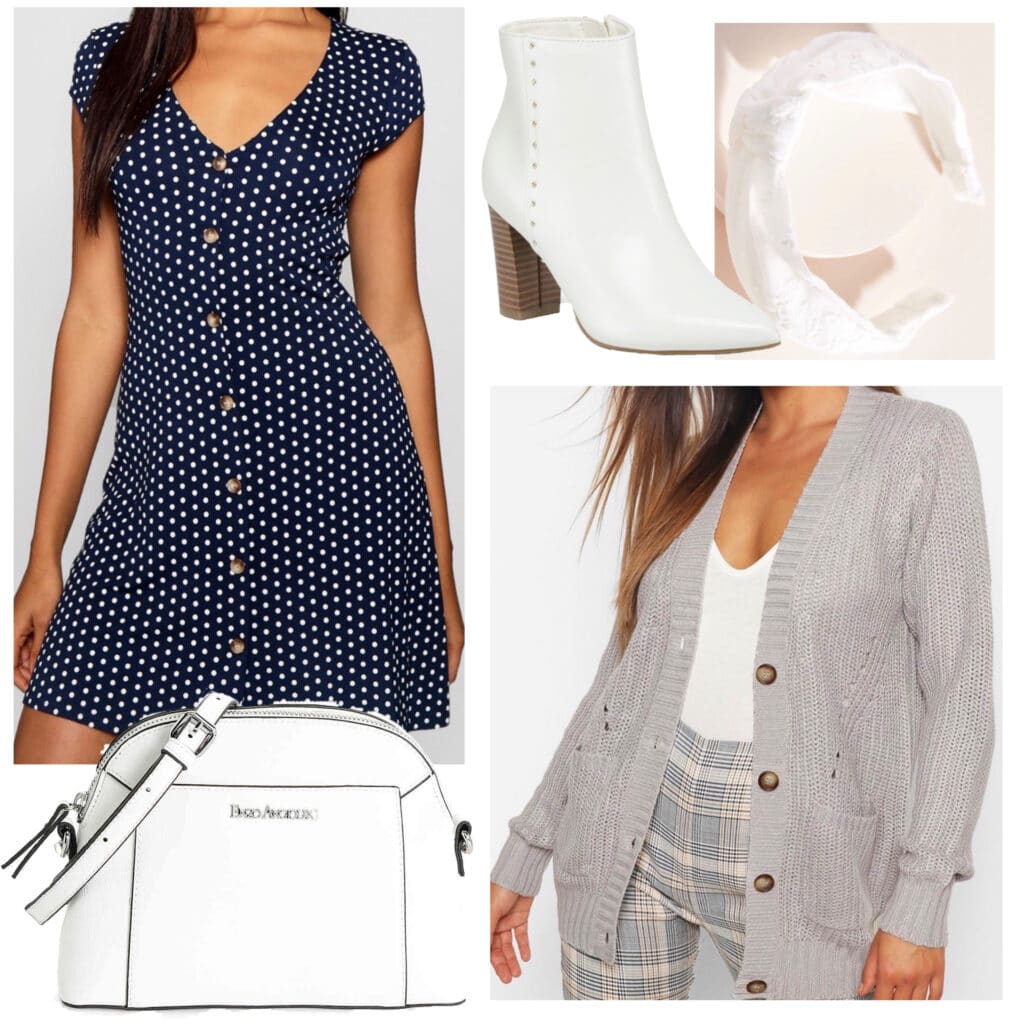 Products: Dress – Boohoo, Sweater – Boohoo, Boots – TJMaxx, Bag – DSW, Headband – Anthropologie
What better way to dip your toe into white after labor day than by adding white with your accessories? A great way to bend but not totally break the rules is to add all white accessories to a colorful outfit.
Start out with a navy and white polka dot dress, and layer over it a soft and chunky grey sweater to keep you warm in the breeze! A sleek white purse and pointed toe boots give this outfit low-key 70s vibes and brighten up the look. A cute knotted white headband is a great way to keep your hair out of your face during class, or add another punch of white accessories to the look.
What do you think about wearing white after Labor Day?
How would you wear white after Labor Day? Which look are you excited to try?
Let me know in the comments!