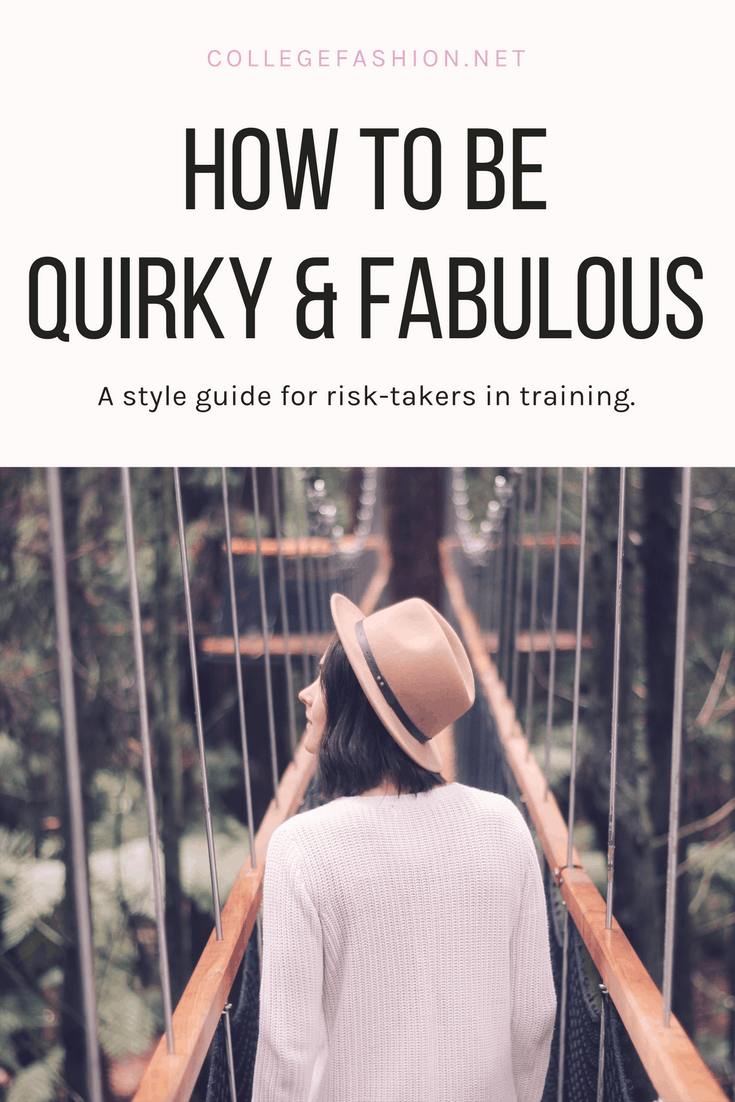 After being in college for a while, it's easy to fall into a fashion rut. You've probably been tempted to wear athleisure every day (I understand, leggings are so dang comfortable), but honestly, to me, the look has started to get boring.
During my sophomore year, I had two fashion epiphanies. The first was because of my new friend Jennifer and the second came from working at the eccentric restaurant chain Chuy's Tex-Mex grill. (Stay with me here.)
When I met Jennifer, she was the type of girl who always wore a dress and never wore the same thing twice.
One day I questioned her, "Do you ever get tired of dressing up?" She smugly responded with "a dress is the laziest thing you can wear." And I realized she was completely right. A dress is one item that you can throw on, accessorize, and walk out the door in looking instantly put-together.
Jennifer's closet was like Wonderland — jam-packed with all the big name brands and plenty of cool finds from small boutiques. An endless array of Kate Spade bags hung from her door and boxes stuffed with clothes were trying to sneak their way out from under the bed.
After seeing the colorful madness that was her room, I realized that I had been missing out on the fun part of fashion. I vowed to change that.
Later that year, a second realization hit me while working at Chuy's Tex-Mex restaurant. If you aren't familiar with the chain, it's a restaurant that is insanely colorful with weird art decor and an obsession with Elvis. Example:
As a server, you're welcome to wear whatever you want (as long as you wear a Chuy's shirt). They actually encourage an eccentric style. While working there I wore a collection of brightly colored hipster skinny jeans, flowy skirts, and the occasional scrunchie (because when in Rome). I had a blast fully embracing the look, and it really got me outside of my fashion comfort zone.
What I learned from these moments — that I still apply today — was to enjoy dressing up and being unique. Fashion is a personal statement, a conversational icebreaker, and a confidence booster.
Related reading: How to Get an Indie Girl Aesthetic: The Ultimate Guide
Do you want to embrace a quirky, unique style yourself but aren't sure where to begin? I've done a lot of thinking on this topic, and I'm here to help. Here are my top tips on how to be quirky and fabulous yourself:
Tips for Being Quirky & Fabulous:
1. Don't follow trends, set trends.
So, you found a cool item that no-one is wearing …. yet. If you love something, don't be afraid to wear it! How do you think trends get started? Someone has to go first.
It's easy to say this to yourself in theory, but I want you to practice it. Take a risk and wear something that no one else is into yet. Soon enough, you'll be known as a fashionista and total trendsetter.
2. Find inspiration everywhere.
Fashion is unavoidable. It's intertwined in every part of your life. For instance, if you see a character in a movie or a friend wearing something interesting, take note. For example, I'm still obsessed with Julianne Hough's red cowgirl boots in the Footloose remake.
For more on this, see our Inspiration section here at CF. We get inspired by absolutely everything! Taking cues from outside sources is a great way to breathe some new life into your look.
3. Always Include a Statement Piece
I love to find unusual pieces from street vendors or thrift stores because people like to strike up conversations about them. It makes small talk a lot more interesting than just talking about the weather. In addition, you get a cool story to go along with your fabulous piece!
If you don't know where to start with thrifting, here's a guide we wrote a while back. Thrift store finds are both cool and often super budget-friendly — win/win!
4. Embrace Color… or Don't
Whether you love bright colors or just want to wear all black, find a way to make it unique. Play with your fashion color palettes and embrace the colors that look good on you — not just the ones that are trending this season.
Alright, are you ready? Now let's apply these tips to outfits! 
Indie Cool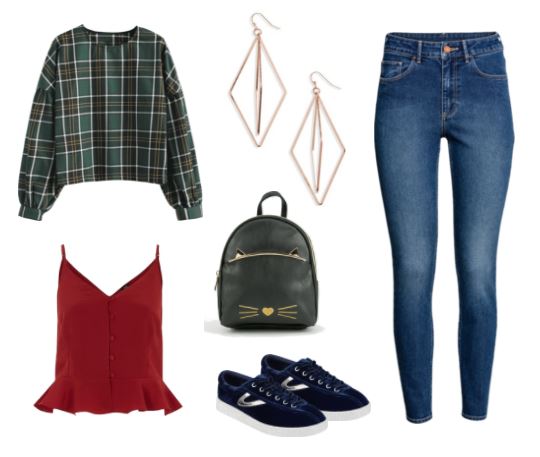 Products: Blouse – Zaful, Tank top – River Island, Jeans – H&M, Earrings – Nordstrom, Mini Backpack – Tilly's, Shoes – Saks Off Fifth, Jeans – H&M
Indie films have their own kind of style, often featuring retro, thrifted looks. For this outfit, I channeled an indie film and incorporated plenty of jewel tones because they add a sense of warmth to the look.
I was also inspired by the costume designer April Napier, specifically her work on the movie "Lady Bird". (If you haven't seen it yet, you need to!) In the film, April uses a mix of posh '50s attire and grungy '90s finds. In keeping with April's vibe, the elements of this outfit have a throwback feel but are very structured and feminine.
Lastly, for the statement pieces, I've included geometric chunky earrings and a cute cat backpack to add some personality to the outfit.
Dark & Sweet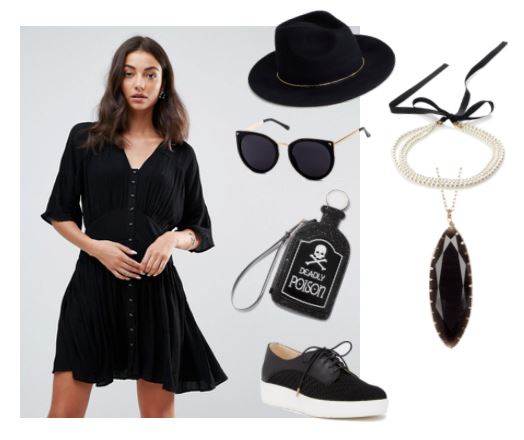 Products: Dress – ASOS, Hat – ASOS, Sunglasses – Amazon, Coin Purse – Dolls Kill, Shoes – DSW, Pearl necklace – Simons, Pendent necklace – Nordstrom Rack
So color isn't your thing. That's okay! It doesn't mean you can't have a fun, lighthearted style if you wish.
Youtuber Safiya Nygaard, is the quirky lady who inspired this look. She LOVES the color black and has a modern gothic style that still looks lighthearted and sweet, if that makes sense:
The elements I love from Safiya's look are her spunky bat-like sunglasses and mini-backpack. For this look, I incorporated similar sunglasses and a fun little coin purse.
What Do You Think?
For more on this topic, see our post on creating a wardrobe that's uniquely yours. And enjoy the journey! Fashion is meant to be fun.
Do you have a quirky style? And if you do, what is the method to your madness? How did you develop your sense of style? Are you sick of wearing athleisure every day? (Or still obsessed?) Tell me in the comments below!