This post may contain affiliate links, which means we may receive a commission if you purchase through our links. Please
read our full disclosure here
.
Whether it's from high school or college, graduation is a major life step! So first of all, let me say congrats! Putting on the cap and gown really makes it real. But, what will you be wearing underneath? That outfit is just as important! Every year, we give you graduation outfit ideas, and we're back with more. Pictures and parties are a huge part of graduating, so here are a few suggestions to how you can look flawless on this exciting day.
Side note: Even of you aren't the one graduating, these looks would still work perfectly for an audience member or party goer!
Look 1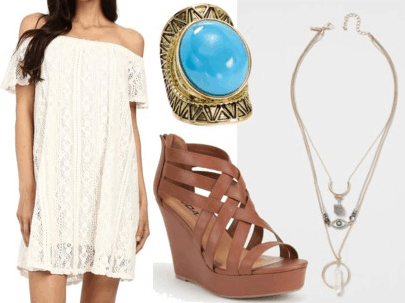 Products: Dress, Ring, Shoes, Necklace
Typically, grads wear white. So if you want to keep with tradition, here is a trendy way to do it. This flowy Roxy dress is perfect for that warm May or June afternoon/evening. Also, it is casual enough where you can dress it down and wear it again!
Look 2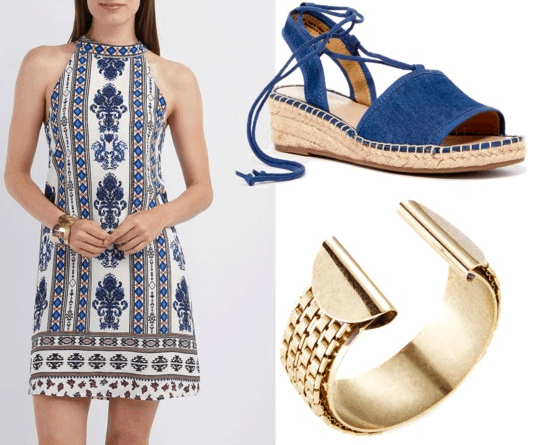 Products: Dress, Shoes, Bracelet
So, maybe you don't want to wear all white. Here is an equally adorable dress that is perfect for that transition from spring to summer. If you don't want to wear heels (to avoid that awkward struggle up the steps), here is a shorter espadrille option!
Look 3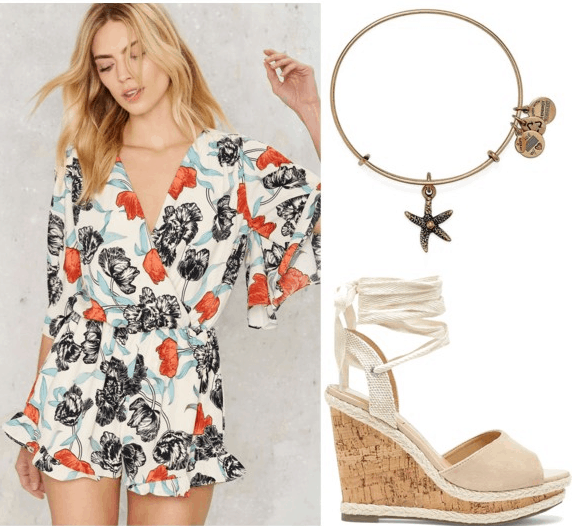 Products: Romper, Bracelet, Shoes
So, maybe you don't want to wear a dress. Rompers are a perfect alternative – still super cute and super flowy! Florals are great for this time of year, so you can't go wrong. Wedges are fantastic for a daytime graduation, too. They are more comfortable and easier to walk in compared to stilettos.
Thoughts?
Are you graduating? Which one of these looks would you wear? Let's discuss in the comments!