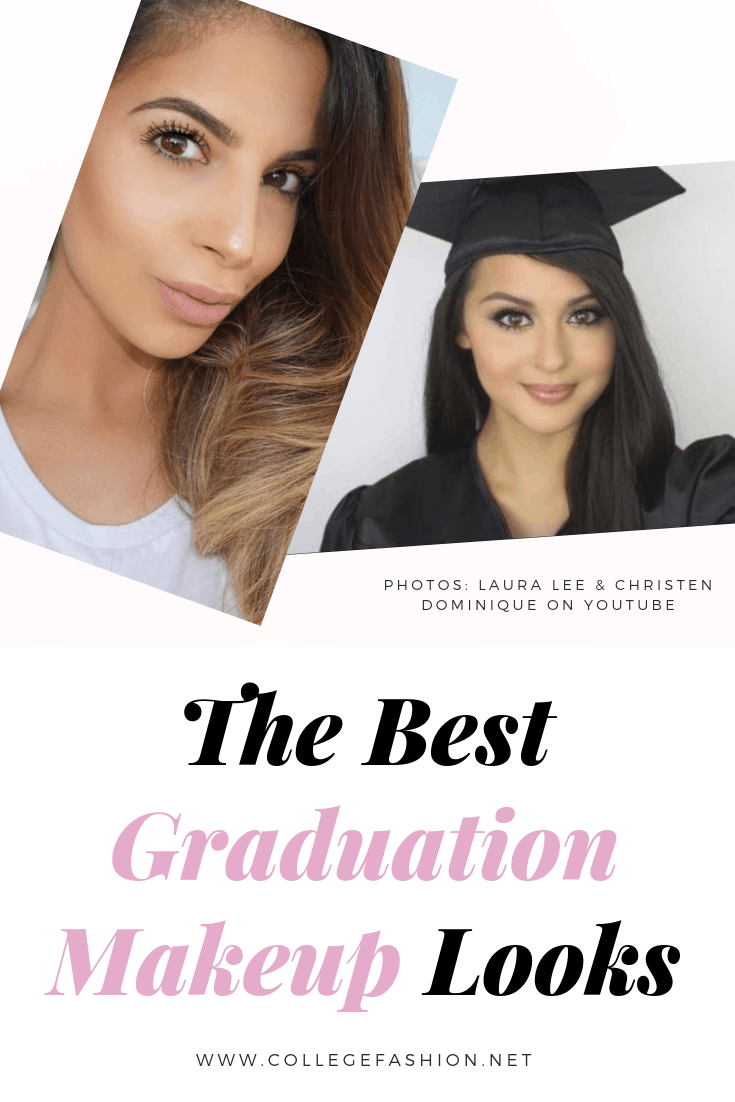 Congratulations to all of you soon-to-be graduates out there! You've made it this far and with only a few weeks left, the end is in sight!
As graduation season approaches, it's time to start thinking about the important things like what your plans after graduation are, who to invite to the ceremony, and what you will be wearing.
As we are all well aware, your graduation outfit doesn't just stop at the clothes on your body. Your makeup for graduation day is just as important as the rest of the look!
Below are what I consider to be the best graduation makeup looks a college grad with lots to do can ask for: they're cute and simple!
1. Red Lip
On graduation day, you'll want your family to be able to find you in the crowd. With a bold red lip like this one, you're sure to catch their eye.
I love this graduation makeup look because the eye makeup part is fairly simple so that the lips can pop. This look is great for any color of robe and dress! It is definitely the most classic look, and it will look amazing in your photos.
2. Natural Face
Graduation day is all about you so why not let your most natural self shine? This natural makeup look is pretty simple but also beautiful. It's perfect for the girl who wants to let her natural self be the most important part of the day, and just wants to use makeup to enhance her features a little.
Since it is so simple, this look can go with any outfit or color.
Related reading: How to Do the No Makeup Makeup Look
3. All the Glitter
I think that this graduation makeup look is definitely the most fun! It won't go with all colors of graduation gowns but if your robes are black then this one is perfect.
The dark smoky eye is great for fancier events such as graduation and the gold under eyeliner is perfect to show off your spirit. If you're sad to let your school colors go, try using glitter in your school's colors, such as blue or red.
What's your favorite graduation makeup look? Let us know in the comments!
On your graduation day, you should wear whatever you are most comfortable in, whether that is a colorful, dark, or natural makeup look. The day is all about you and everything that you have accomplished. That being said, if you are looking for a makeup look then these are the best options. They are super simple but also perfect for a big event.