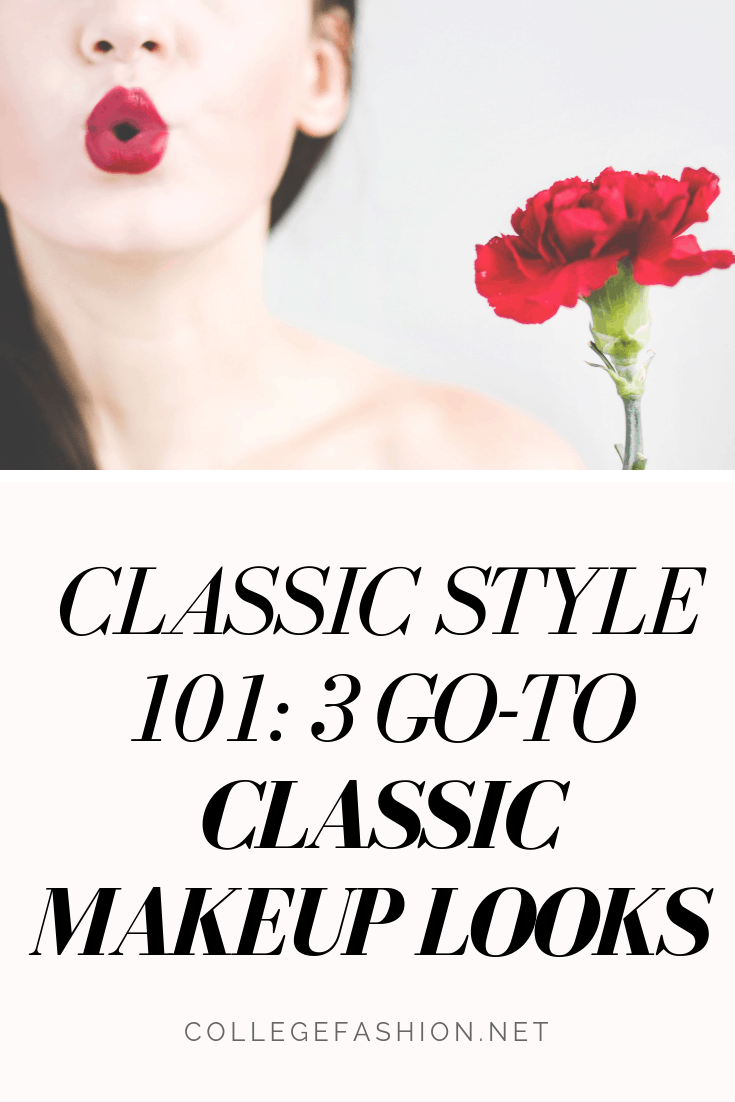 Classic makeup is synonymous with iconic makeup. When we think about classic makeup looks, our minds go back to the vintage makeup looks worn by stars in Old Hollywood. These looks continue to be worn today, due to their timeless nature.
But how can you recreate these timeless makeup looks yourself? And how can you pair these makeup looks with the classic outfits that you already have?
Below are three classic makeup tutorials that you can use all year long, for a variety of situations. They're perfect for girls with classic style.
1. Nude and classic
This makeup look is so simple to do and not only that, it's gorgeous. This look is classic because it is minimalistic and all you have to do is enhance your natural look with a few key products.
I wear this look for pretty much everything I do; whether it's going to school, going out with friends for dinner, or having a weekend adventure. This look also goes with any outfit you want though for a fancy occasion, you may want to try one of the next two tutorials.
2. Red Lip, Cat Eye
Everyone knows that Taylor Swift totally rocks this look so if that classic girl can, so can you.
The cat eye may be intimidating but with the help of this makeup tutorial, you will be a pro. A red lip is also a good choice if you want to stand out from the crowd without sporting an insane amount of makeup.
You can use this makeup look for fancier occasions or for your day to day streetwear.
3. Glamorous Girl's Night Out
Who doesn't love putting on a little extra makeup for a fancy event or night out? This look, despite its glamorous appearance, is really quite simple and is perfect for the classic girl who wants to add a bit more pizazz to her night out makeup routine.
If you want to, this look can even be worn in day to day life if you like wearing extra makeup on a daily basis. I absolutely love the gold in this, a classic color, to really make the whole look pop.
What's your favorite classic makeup look? Do you have any tutorials that you love to follow? Let us know in the comments!
Old Hollywood-style makeup will never go out of fashion and these three classic makeup looks are guaranteed to last you through every event, every year, and every outfit. You can't go wrong with classic makeup; it's relatively simple and easy to do. Try doing one of these classic looks for your next event!