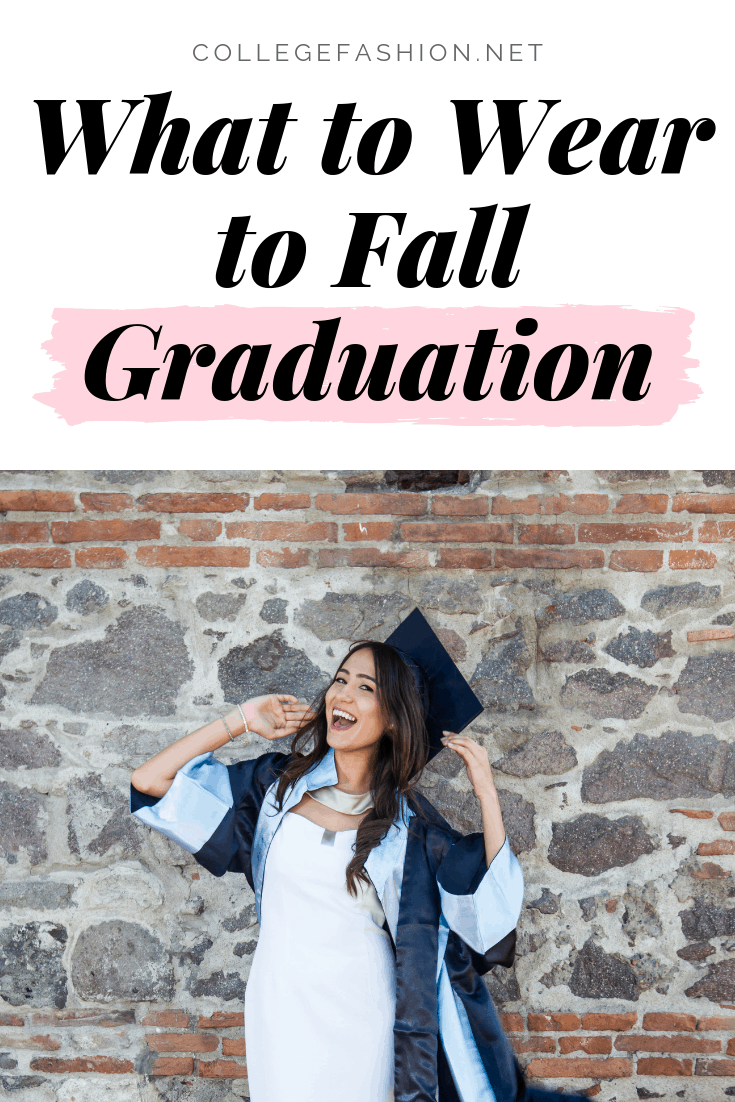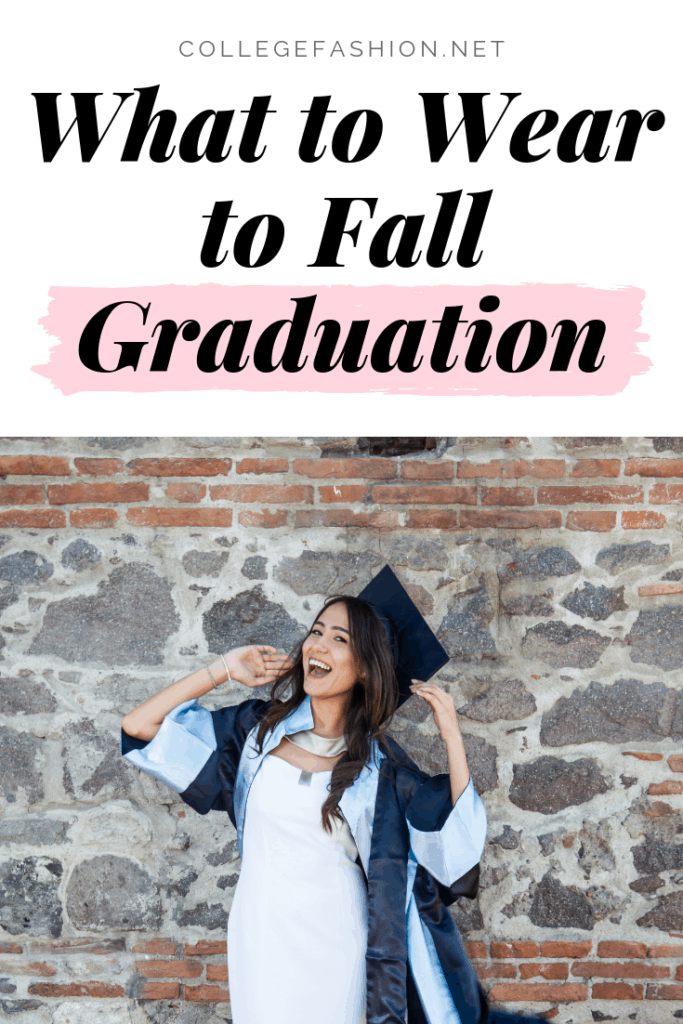 Welcome to the latest edition of Ask CF! Every two weeks, we select a reader fashion question and answer it here on the site. Do you have a specific fashion question for us? Scroll to the bottom of this post to learn how to send it our way!
Ask CF
Hi,
I know it's not typical, but many of us do graduate in the fall. A hard part of that is finding something cute and warm to wear to graduation. Help Please! Thanks!
Morgan
Our Response
Dear Morgan,
It must be so exciting to know that you are graduating so soon! I graduate in the spring and I'm already thinking about what I'll wear. I definitely can see how finding a cute outfit for the colder weather can be hard, and you still want to stay warm – and look cute – for pictures.
Here on CF, we've covered how to dress for graduation in the past, and shared some graduation outfits, but they are definitely more geared towards warmer temps.
To help you out, I've created 3 fall graduation outfit ideas that will help you stay warm and look stunning when you receive that diploma of yours. Good luck!
Fall Graduation Outfit 1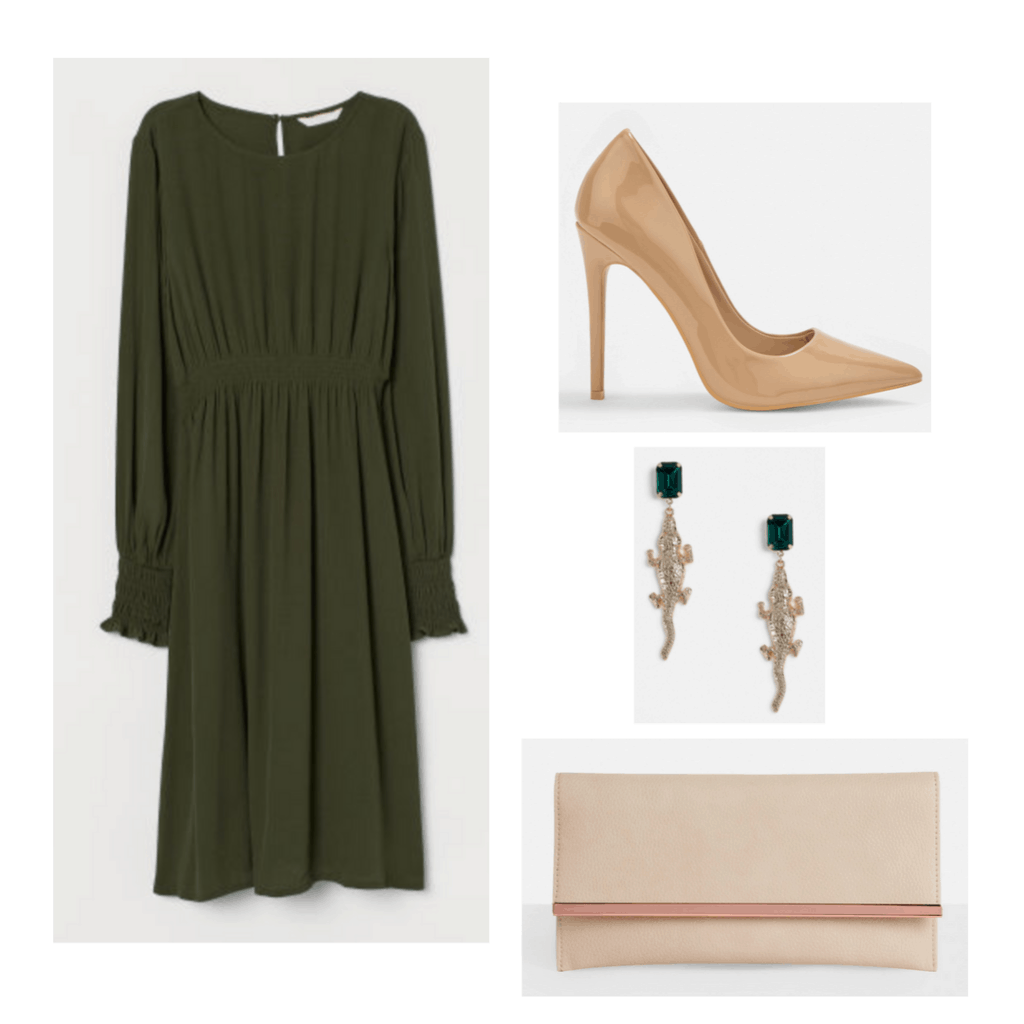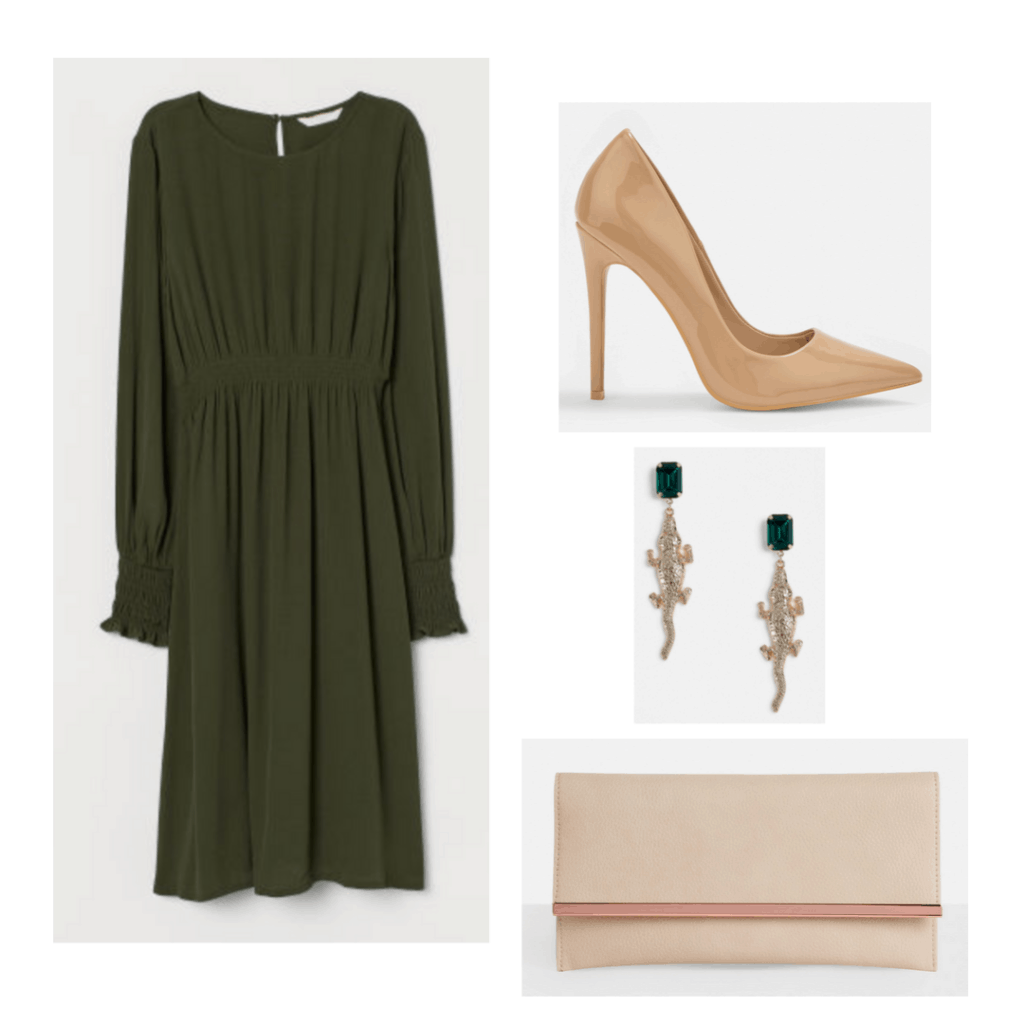 Products: Khaki Dress – H&M, Nude Heels – Missguided, Emerald Croc Earrings – Missguided, Nude Clutch – Missguided
This outfit is perfect if you want to go for a formal look that's comfortable and elegant, and most importantly, that will keep you warm!
This long-sleeved khaki flowy dress, beige clutch bag and nude heels are a classic combo. The emerald crocodile shaped earrings add a touch of fun to the whole outfit.
I recommend wearing sheer tights with this for extra warmth.
Finally, though your graduation ceremony will most likely be indoors, if you want to take pictures on campus, I recommend pairing this dress with a simple black jacket or coat.
Fall Graduation Outfit 2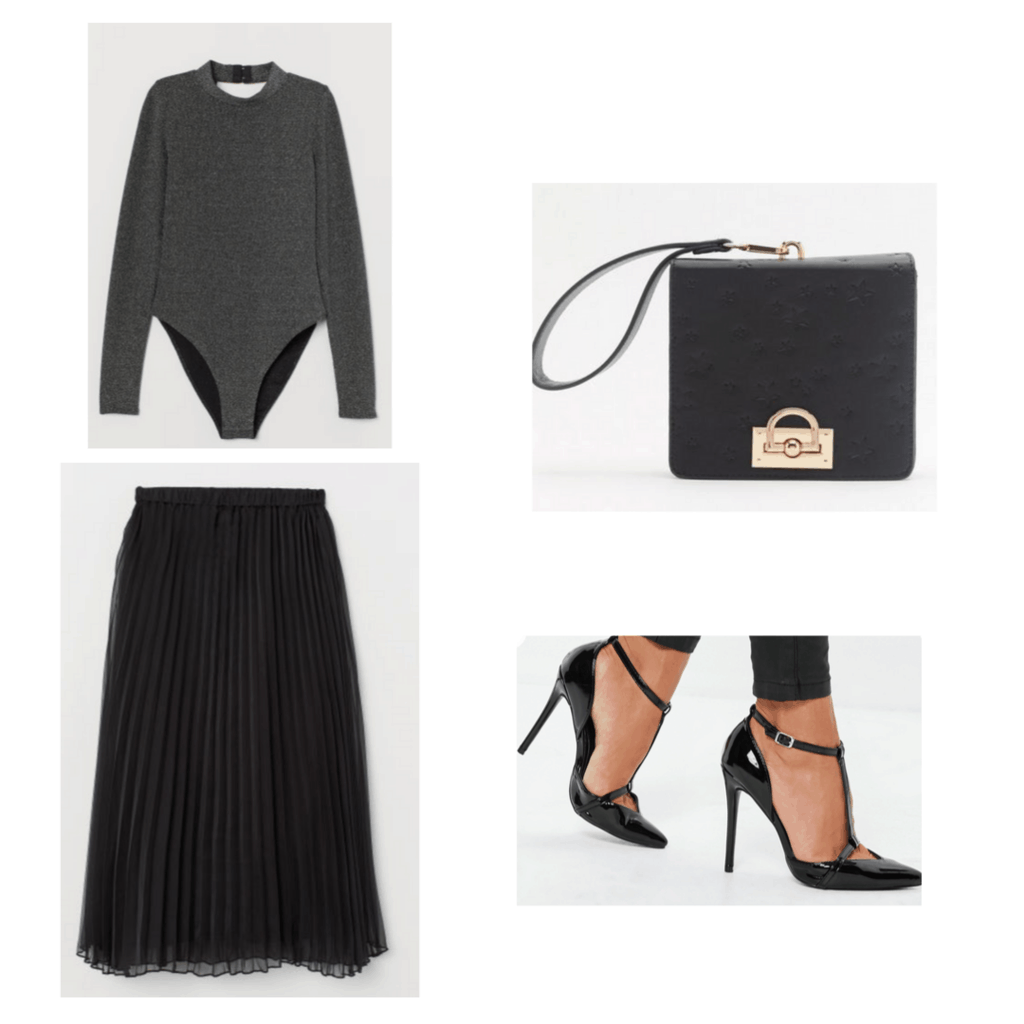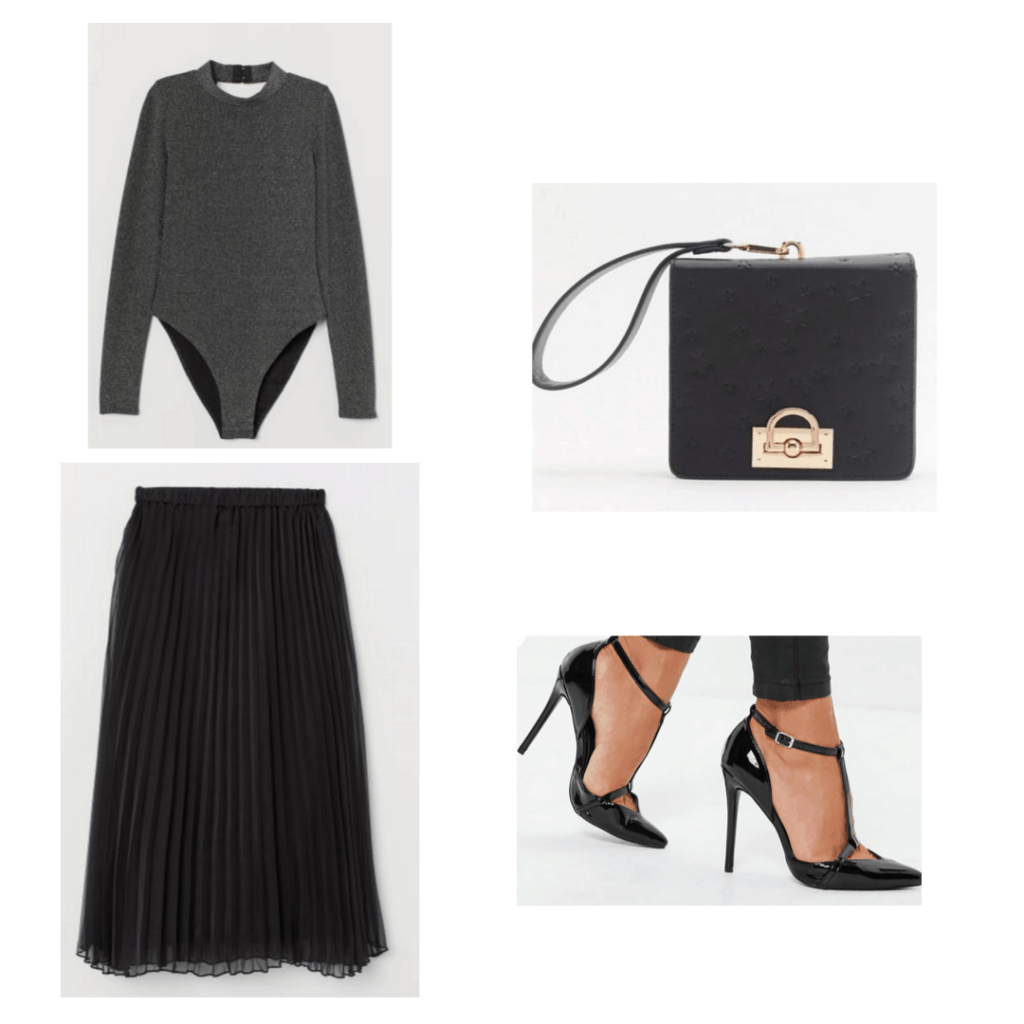 Products: Pleated Skirt – H&M, Glittery Bodysuit – H&M, Black Pumps – Missguided, Black Clutch Bag – Nasty Gal
I wanted to give you the option to incorporate trends in your graduation outfit while still being formal. That's what this look does.
For this outfit, I paired a grey glittery bodysuit with a midi black pleated skirt, black pumps, and a star embossed clutch bag. I definitely recommend wearing some sheer tights with this outfit if you want to keep your legs warm.
Fall Graduation Outfit 3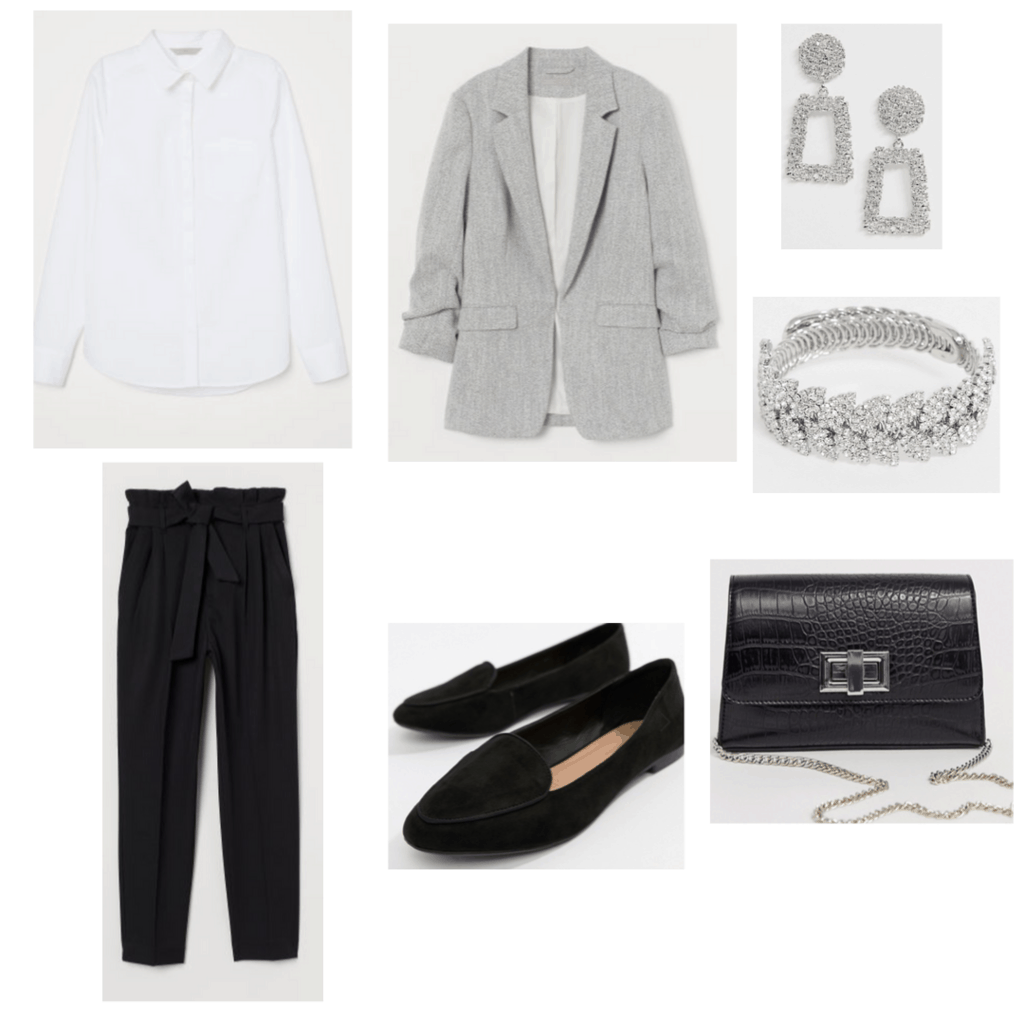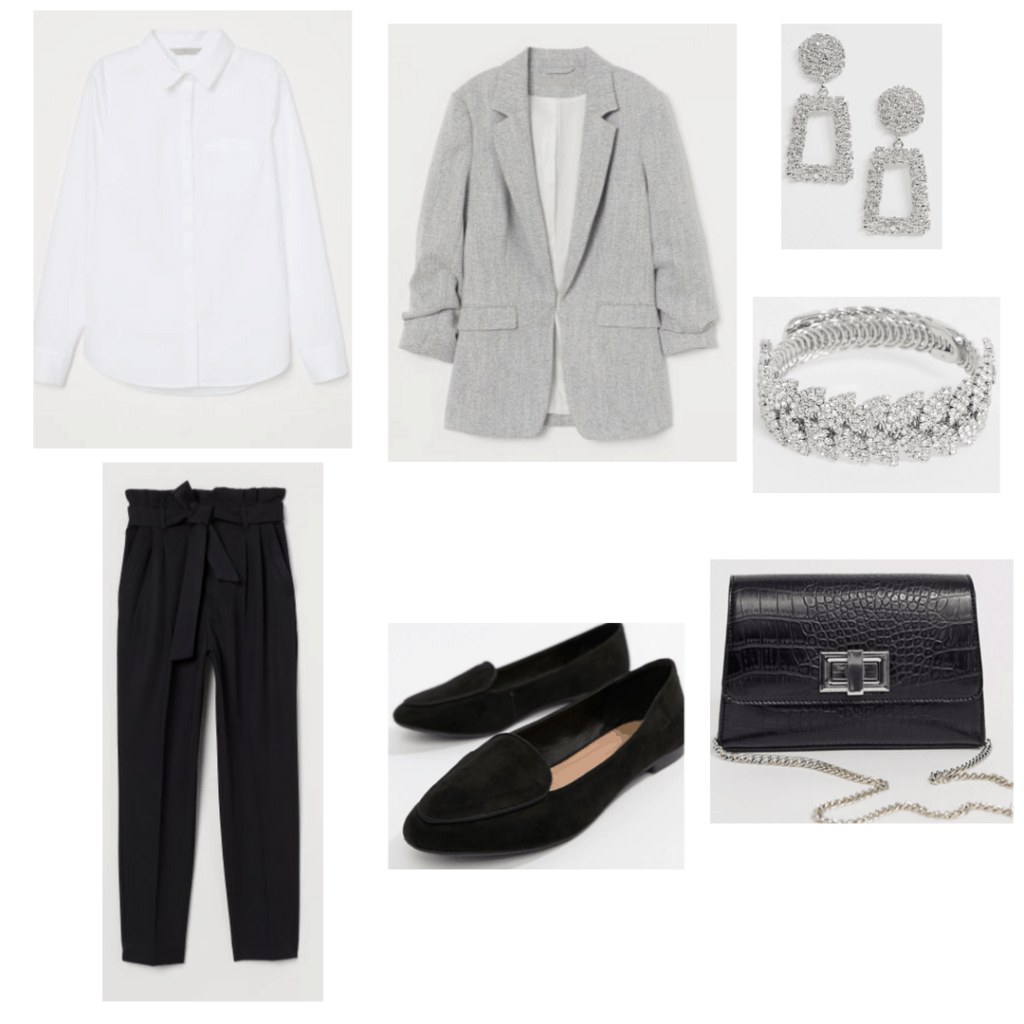 Products: Grey Blazer Jacket – H&M, Black Paper Bag Pants – H&M, White shirt – H&M, Black Loafers – Asos, Black Chain Bag – Asos, Silver Earrings – Asos, Leaf Cuff Bracelet – Asos
I know that not everyone likes to wear dresses or skirts, and that's why I came up with this third option.
It can be hard to wear pants for a formal event without looking like you're going to a job interview, and that's why adding accessories and mixing fabrics is essential.
For this fall graduation outfit, I paired black paper bag pants with a white fitted shirt and a grey blazer. To mix things up a little, I added suede loafers and a faux leather black chain bag.
With such a simple and polished outfit, I would say that it's definitely okay to go big on jewelry — try this leaf cuff bracelet and silver earrings.
Do you have a fashion question?
If you have a question you want to see answered in this column, just send it on over via email to askcf @ collegefashion.net and one day you might see your question answered right here on the site!
Please note: We get A LOT of email and unfortunately we will not be able to respond to every single question. However, we will read through each question and then decide which ones will be most helpful to the most readers. Thank you for understanding.
What do you think?
Are you graduating this fall? If so, what are you going to wear? Previous fall grads, help a reader out! What did you wear to your graduation? Let us know in the comments!
Editor's note: This post was originally published in 2015; it was completely updated and revamped in 2019 with new photos and information.