This post is a guide to graduation shoes.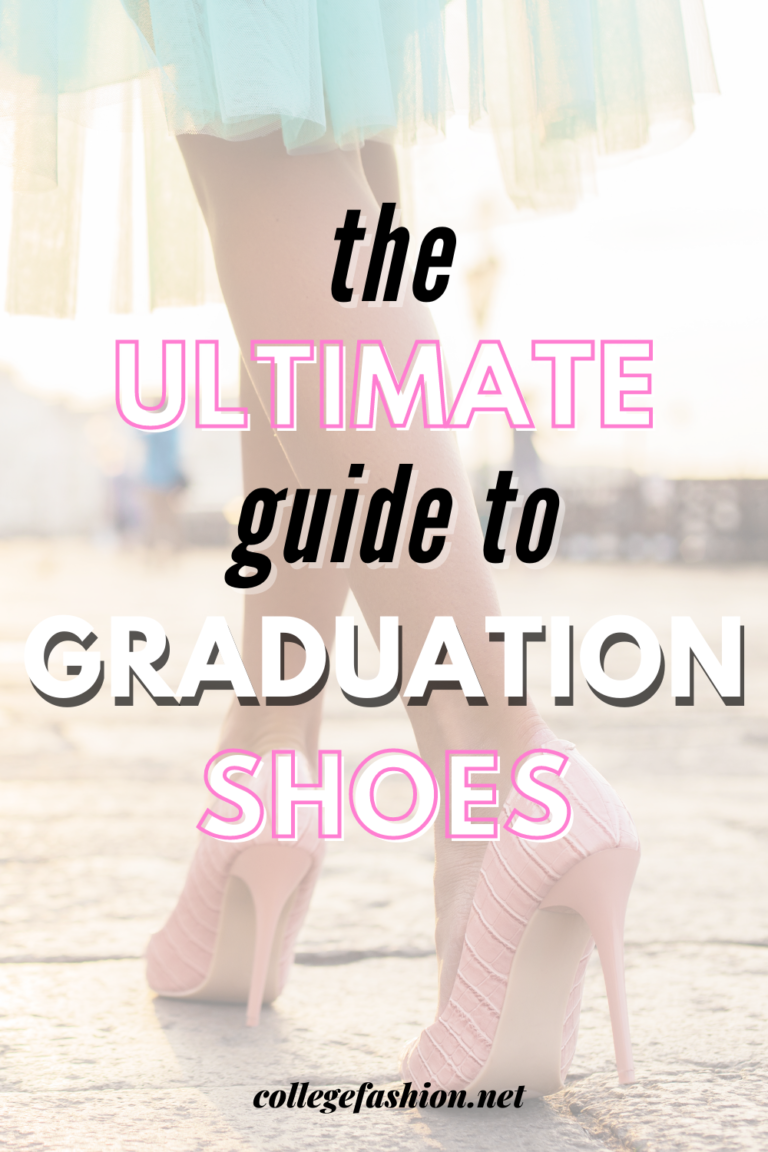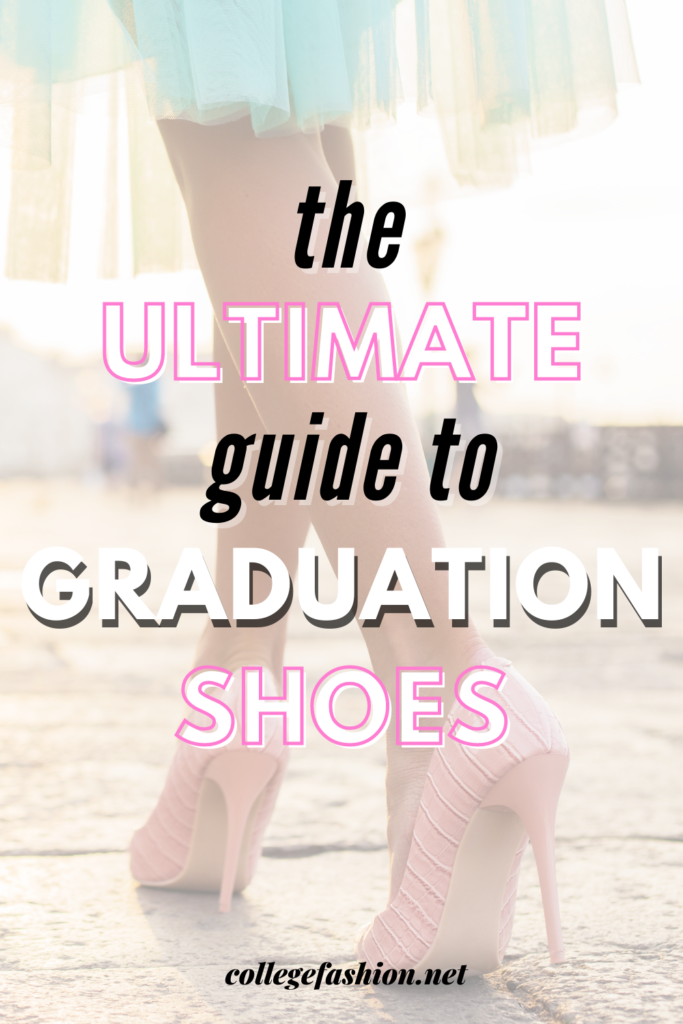 It is finally that time of the year when school is rapidly coming to an end and the seniors are as anxious as ever. It is certainly a stressful time of the year, but in the end, it's worth it.
Graduation marks a monumental time in your life, so it is essential that you look flawless! Exams and school stress are soon to be over and it is finally time to strut your way across the podium to grab your diploma, all while wearing fabulous shoes, of course!
Here at CF, we've got everything you need to graduate in style. We've already created a guide to graduation cap ideas and found cute graduation dresses for you. Now it's time to select your footwear to complete your graduation outfit!
What kind of shoes go well with a cap and gown? There are so many styles out there, but we're here to help you find the best graduation shoes. So, without further ado, here is a guide to the best shoes for graduation in a variety of colors and styles to fit every look.
Graduation Shoes: Sandals
Strappy sandals are always a classic choice. They're perfect for the spring season and are both flattering and girly — ideal if you have a feminine sense of style. Sandals are also a great choice if you don't want to wear a heel, wedge, or any footwear with height. This way, you are guaranteed to be comfortable!
Here are a few cute strappy sandals that would be perfect for graduation: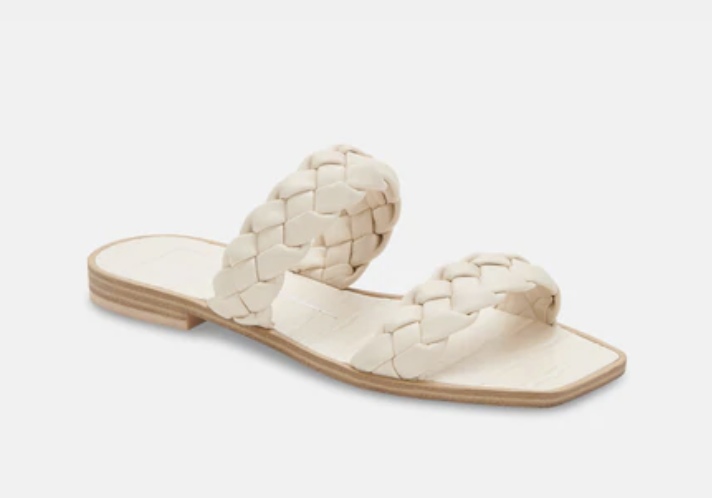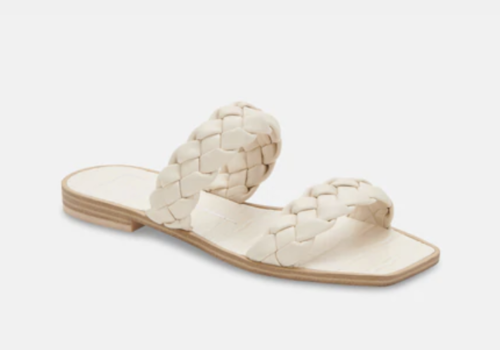 These are the INDY Sandals from Dolce Vita. They are the perfect slide silhouette with super cute puffed-up braid detailing, which is all the rage right now. They are super comfortable and can easily be dressed up. If you're not a fan of white, these sandals come in 12 other super fabulous colors.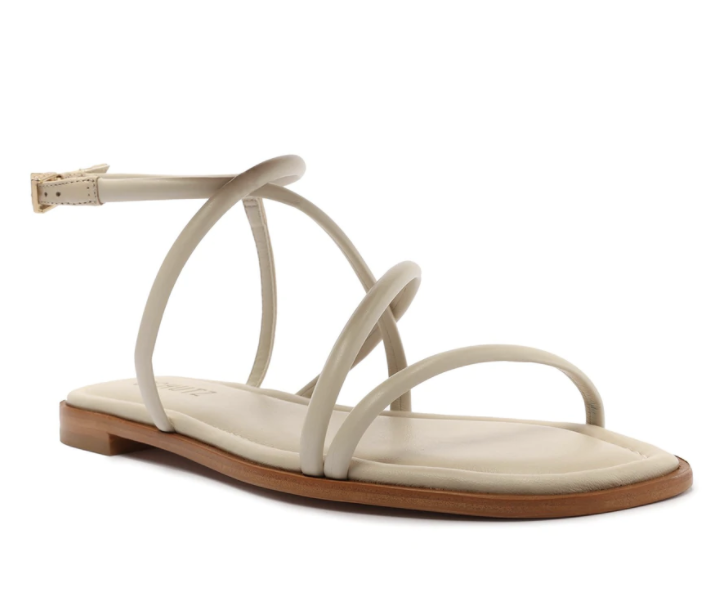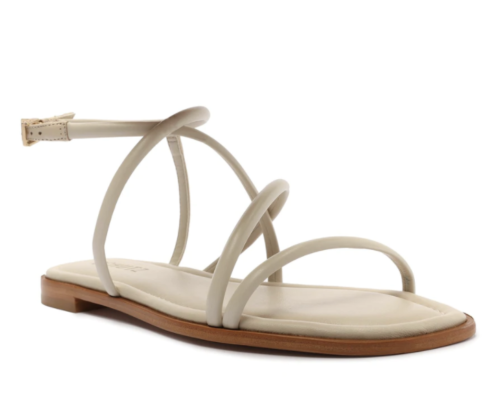 This next pair of sandals is a little more simple and traditional. They are effortlessly chic with a flat silhouette and slim leather criss-cross straps. These sandals also come in black and brown.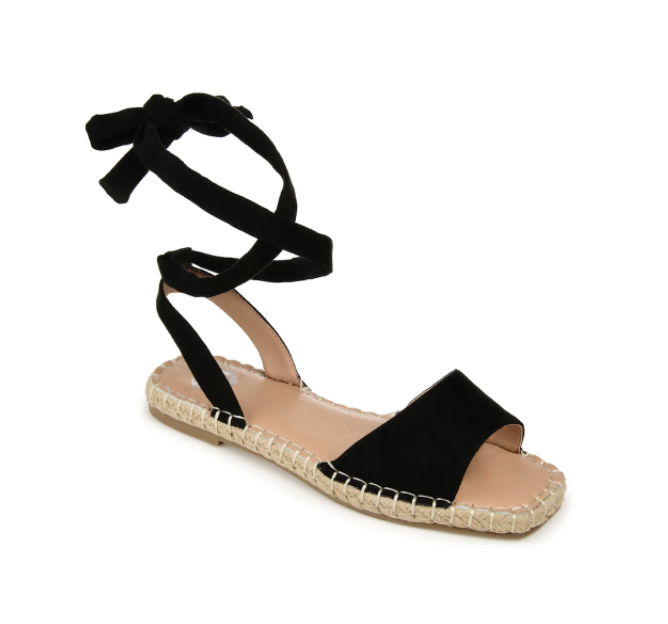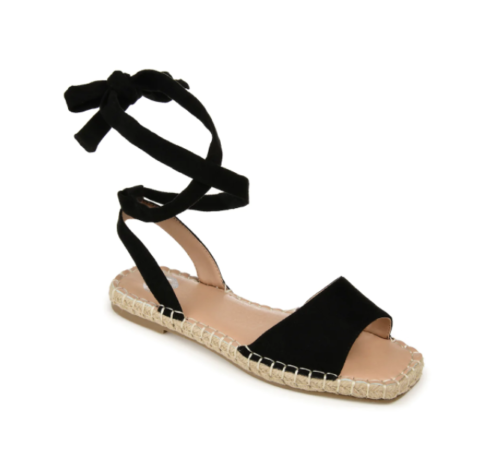 These next sandals are super fun and have a lace-up, tie detail around the ankle. These sandals are playful but still will keep you comfortable all graduation. I love how summery they are, too!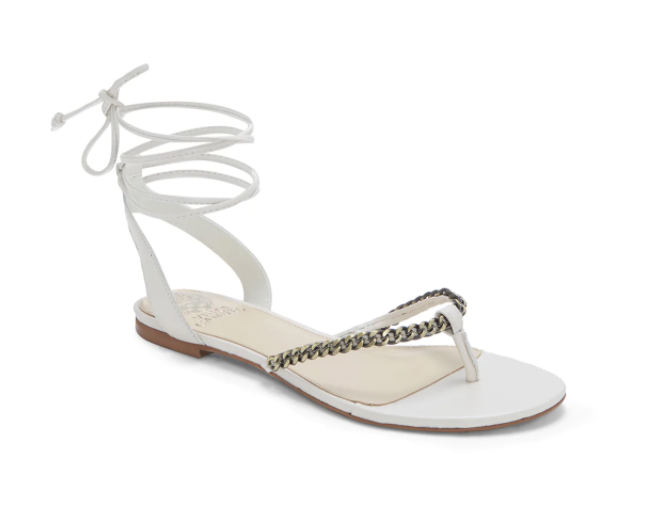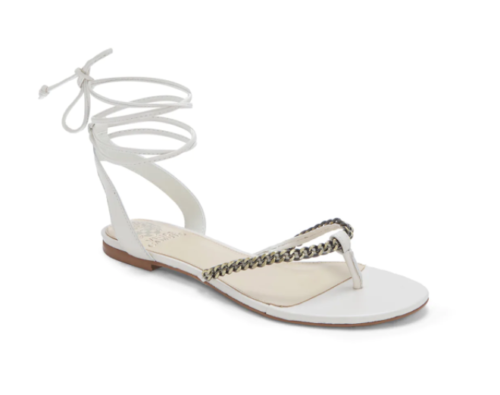 This next pair of sandals is a little more dressy if want something flat, but fancy. They have a lace-up detail around the ankle and some silver chain detailing on the strap. The bright white color will go with any dress you wear.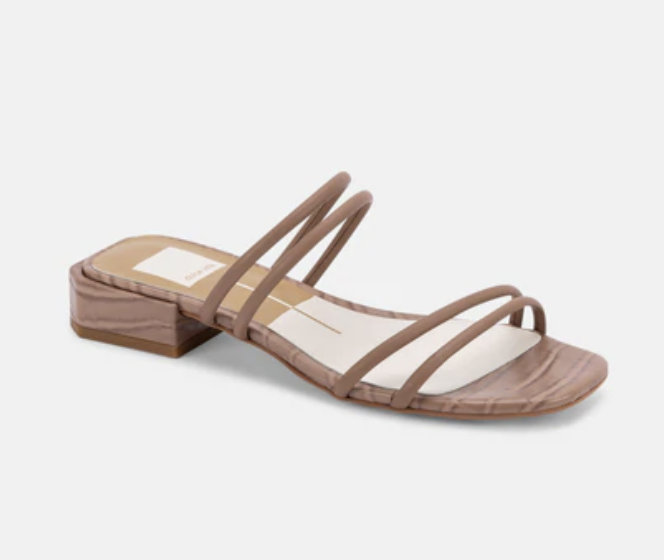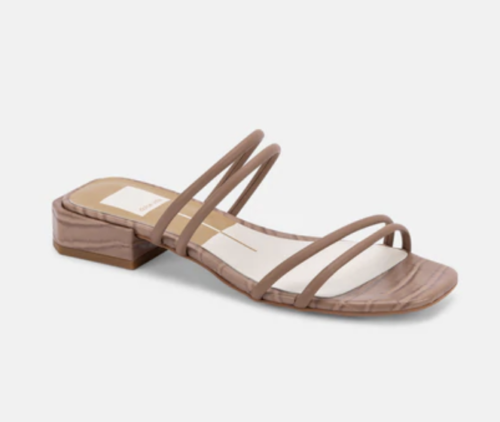 These sandals have a tiny 1-inch heel if you're looking for just a little something extra. This light brown/taupe color is a perfect neutral to go with any dress. They are strappy but understated with the dressed-up details. The delicate double straps and low heel make an effortless and chic look.
Graduation Shoes: Flats
If you prefer something closed-toe but still don't want a heel, flats are the perfect option. Ballet flats are coming back in style and have been trendy lately. They look so elegant with dresses and add a classic, feminine look to your outfit.
I think ballet or Mary Jane flats are the perfect graduation shoe to keep your look simple and timeless. These are all great choices if you aren't a fan of heels and just want something sleek, simple, and streamlined.
Here are our favorite flats that will go with every graduation outfit: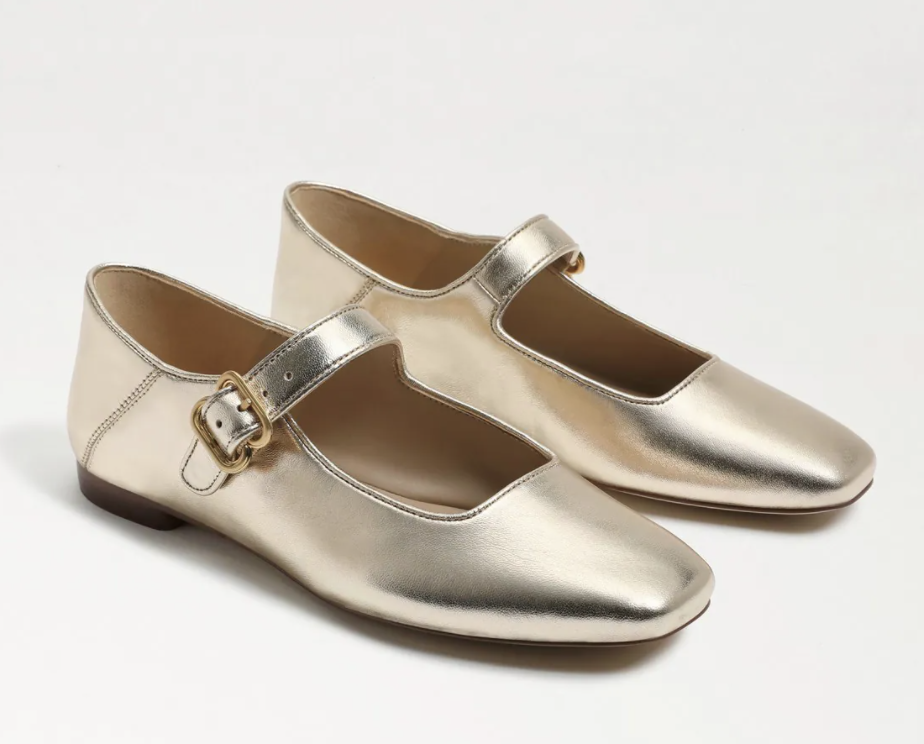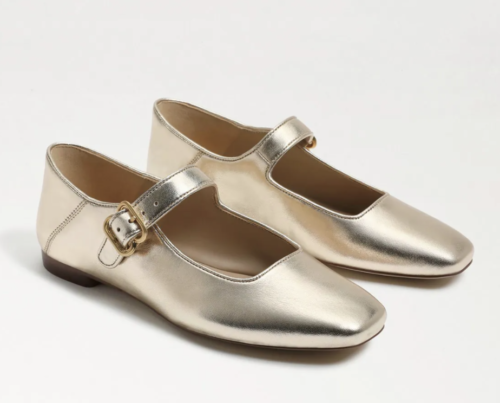 These flats are a timeless look. They have a classic silhouette and a round toe. The shimmery gold color on these Mary Janes is adorable.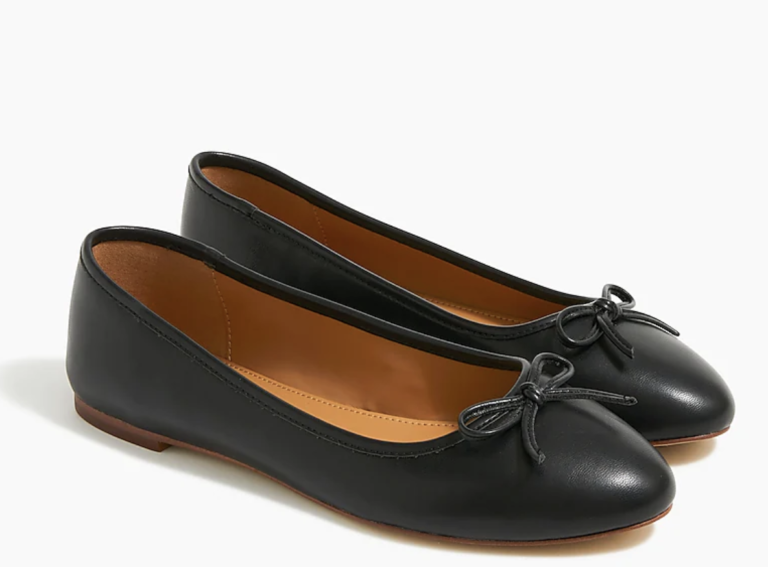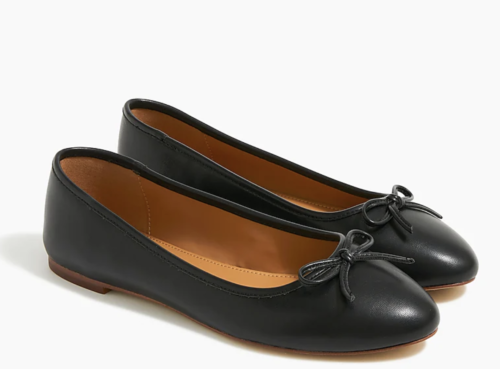 This simple ballet flat is a classic. You can find this style in pretty much every color and fabric imaginable, so you are sure to find one that goes perfectly with your graduation outfit. Or, you could always just opt for a nude tone, which goes with everything!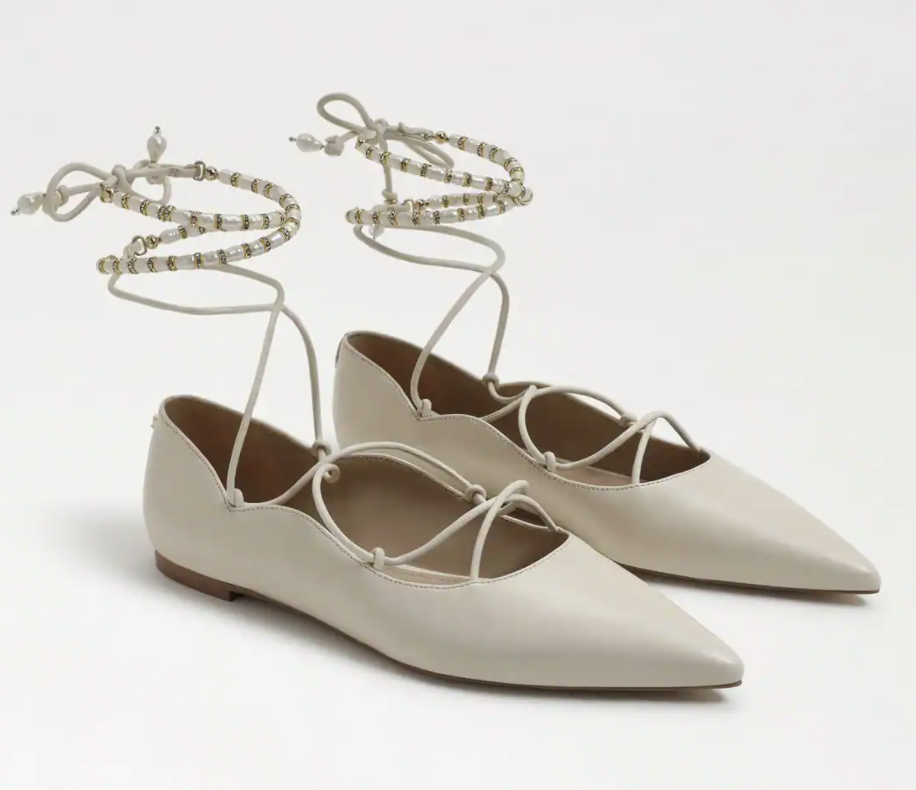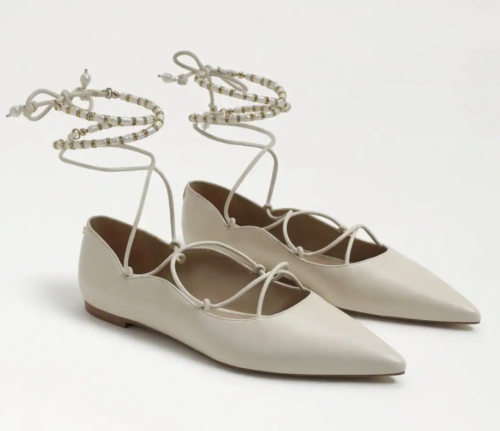 These flats are girly and can make your outfit a little fancier. I love the pointed toe and wrap-around front detail. These ones would be a special touch for your big day!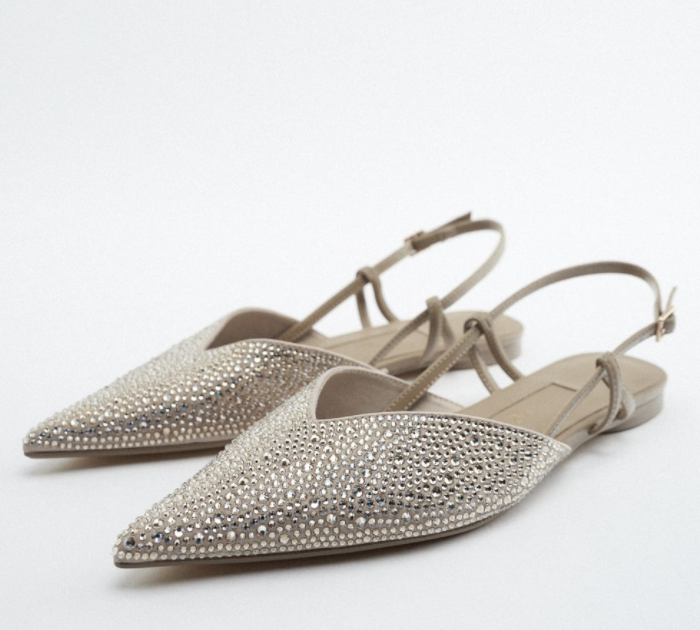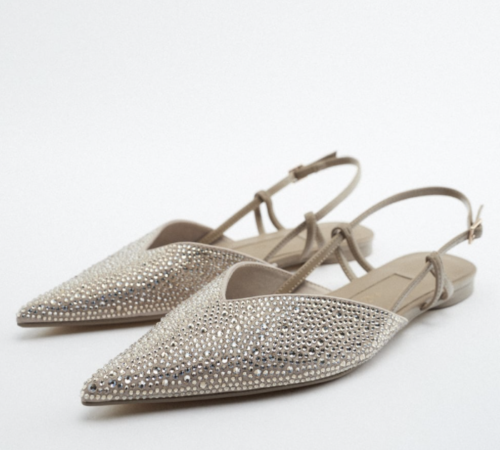 These flats from Zara are quite glitzy and glam. They are studded and embellished with dramatic pointed toe and ankle strap details. I love the nude color and the open silhouette of the flat.
Graduation Shoes: Pumps
Pumps are another classic choice. They look grown-up and stylish, and the best part is, if you buy a good pair you can re-wear them for tons of other occasions, possibly even to the office.
Here are our favorite pumps for graduation day: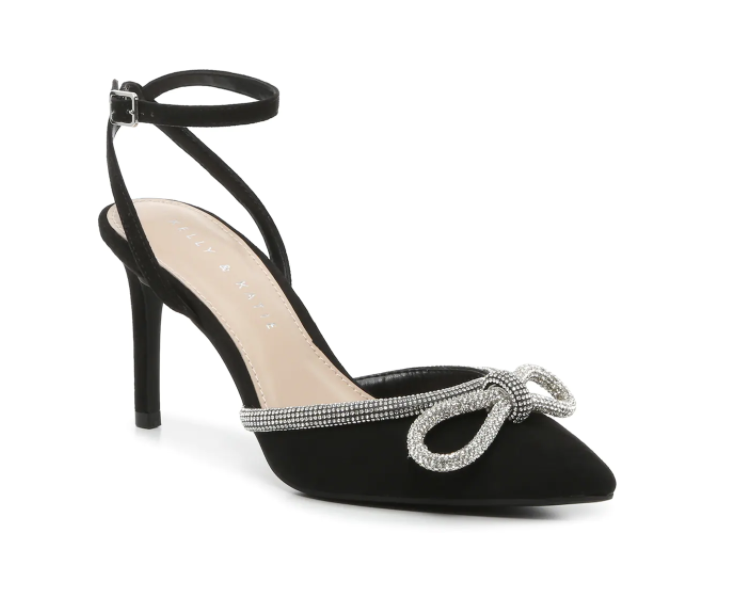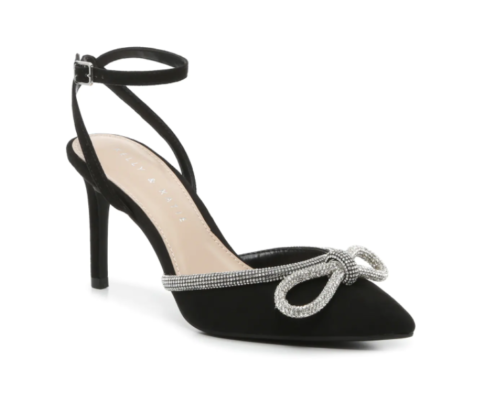 These are a glam pair of pumps for anyone looking to be dramatic on graduation day. These pointed-toe pumps have a silver, beaded bow detail. I love the rhinestones and gems, as well as the ankle strap details.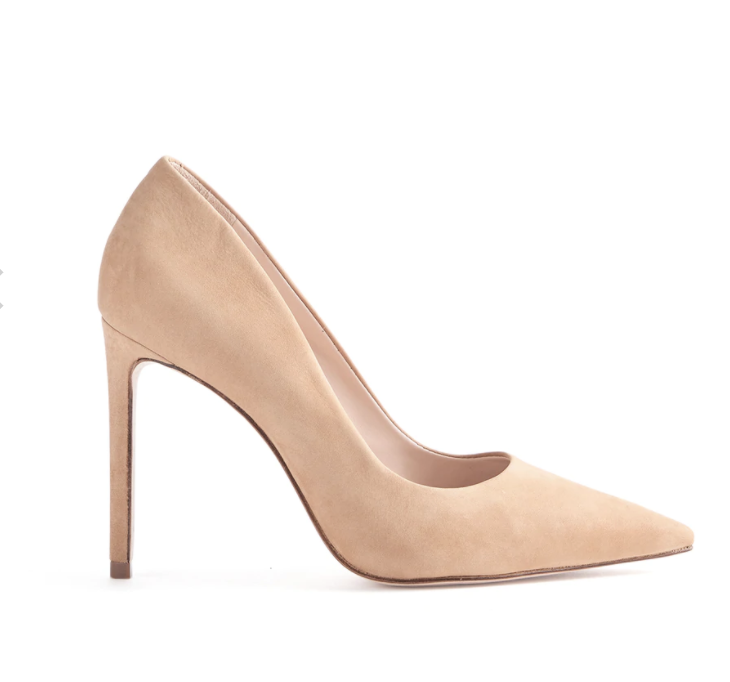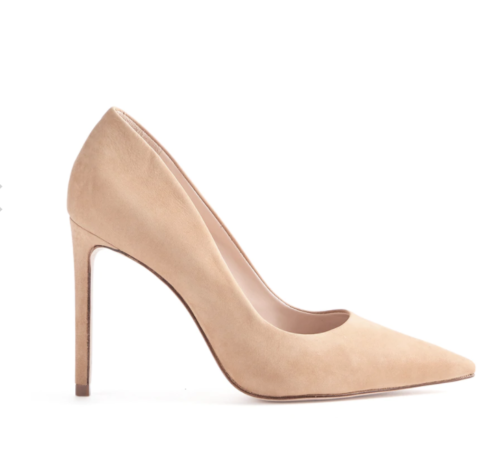 For the girl who wants to look elegant on her graduation day, these beige pumps are the perfect shoe. They go with every outfit and give a classy feel to every look. I love the suede material and clean look.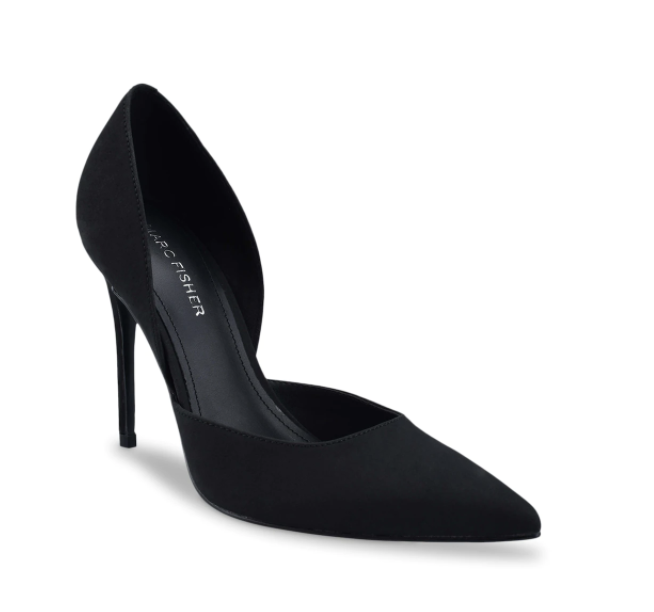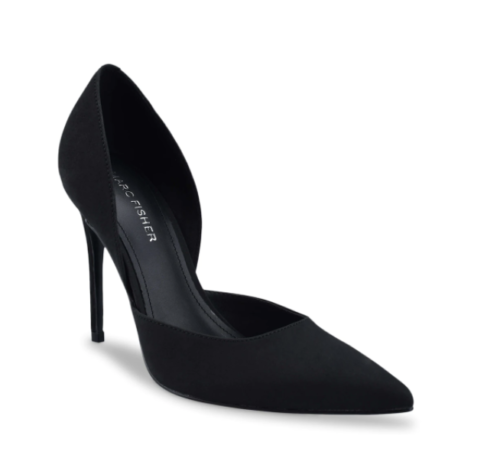 These pumps have an open style with cutouts on the side. They have a skinnier heel and a pointed toe. The classic black color and silhouette are perfect for any dress on graduation. These shoes are great for the girl who wants to look put-together but also wants to have some fun with her look.
Wedges
Yet another classic choice for graduation, the wedge has been a staple for commencement for years now.
If your graduation ceremony is going to take place outdoors, on grass, a wedge is a perfect choice. You don't want to have your stiletto punch through into the dirt, after all!
Wedges are also great if you want to wear heels but need maximum comfort. 
Check out these great wedges for graduation: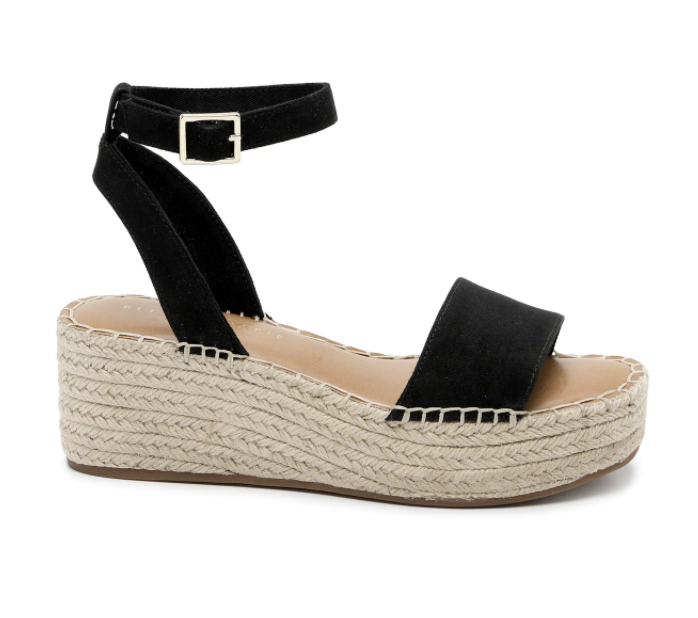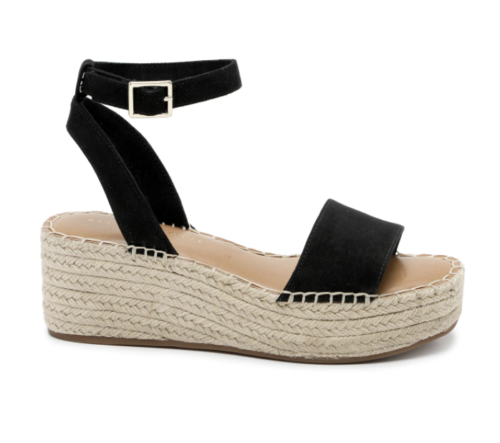 These wedges are a beautiful and delicate shoe for your graduation. They also come in taupe, for a lighter neutral option. The wedge isn't too high or too low, so it's just right for maximum comfortability.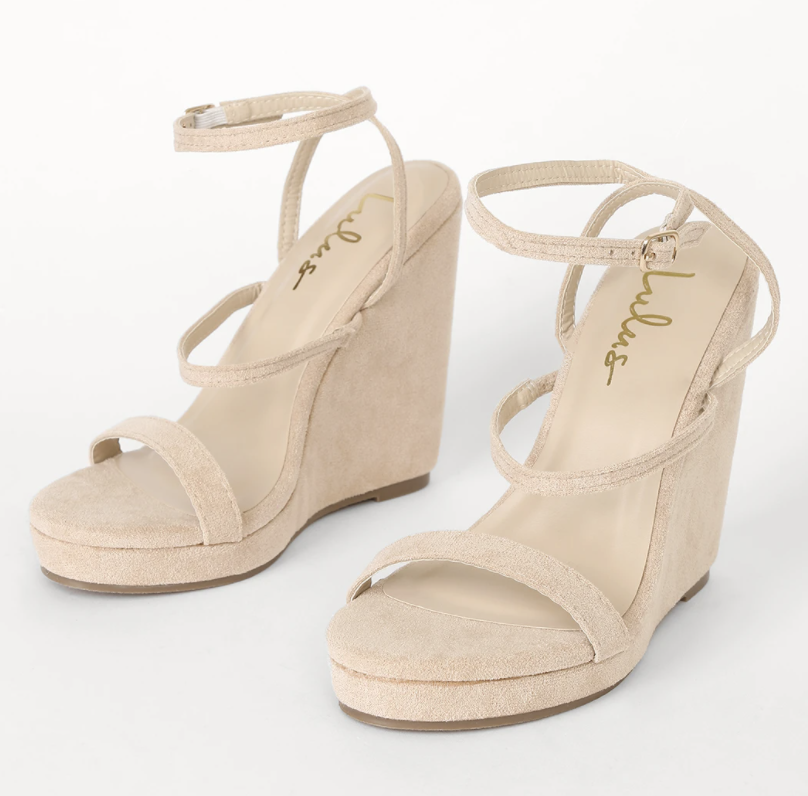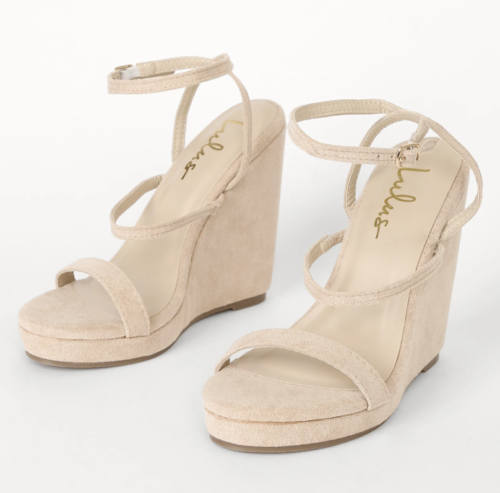 These wedges from Lulu's are dressier with all suede material in this nude shade. They have strappy detailing and a high wedge for added height.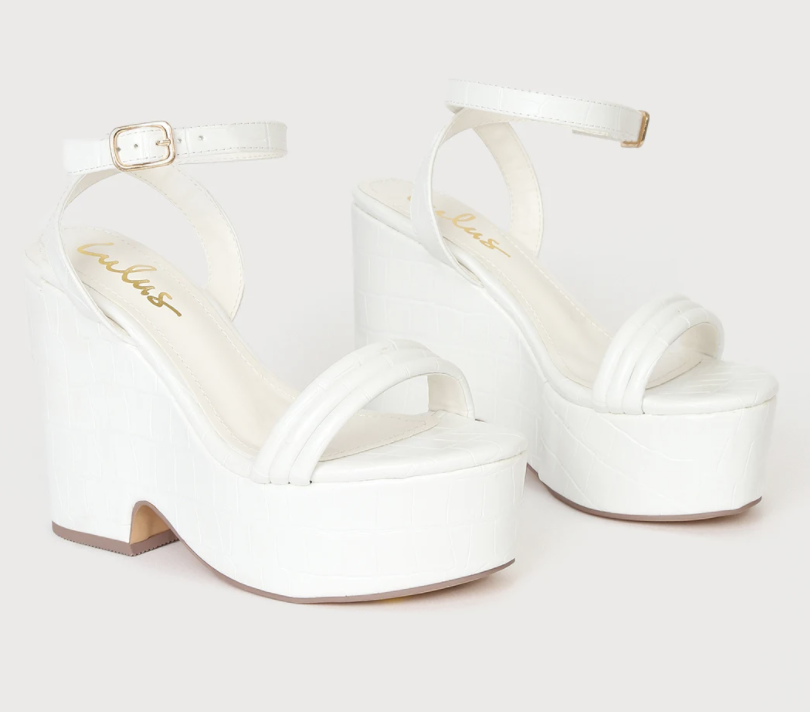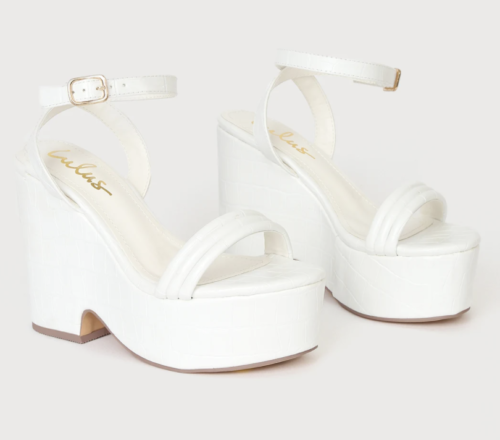 These wedges have to be my favorite pair of shoes from this whole list. They are so fun, yet still classic and dressy for graduation. They have a fun chunky heel with thick ankle straps.
The bright white color is perfect for graduation. The thick wedge also ensures that you are able to walk all day and that they are comfortable.
Graduation Shoes: Heels
Last but not least, we have several pairs of classic heels! Heels are such a staple for graduation and can go with anything. You can choose a neutral color or go with a pop to match your school colors. For Alabama, some girls do white dresses with bright red colors to show their school spirit.
Here are our favorite high heel picks for graduation: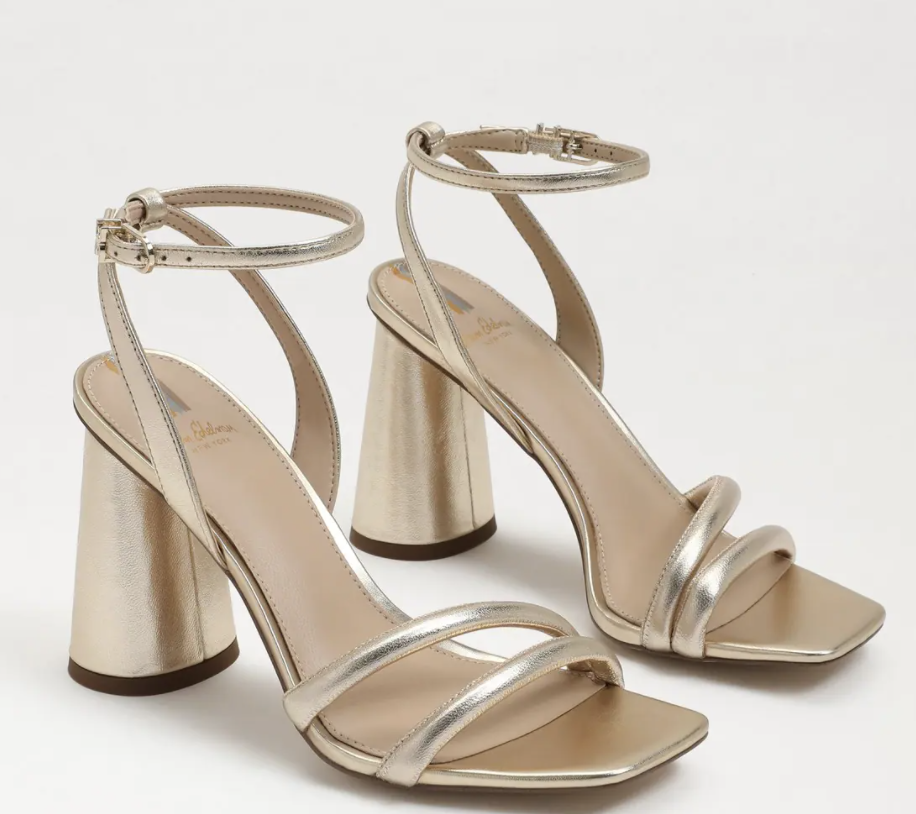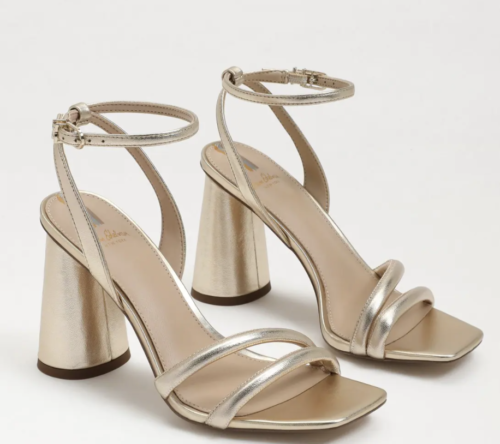 These heels are perfect if you want something more extra than the traditional style. The shimmery gold is dressy and I love the thickness of the heel. They are super comfortable to walk in all day and the strappy details and ankle straps add something additional to the shoe.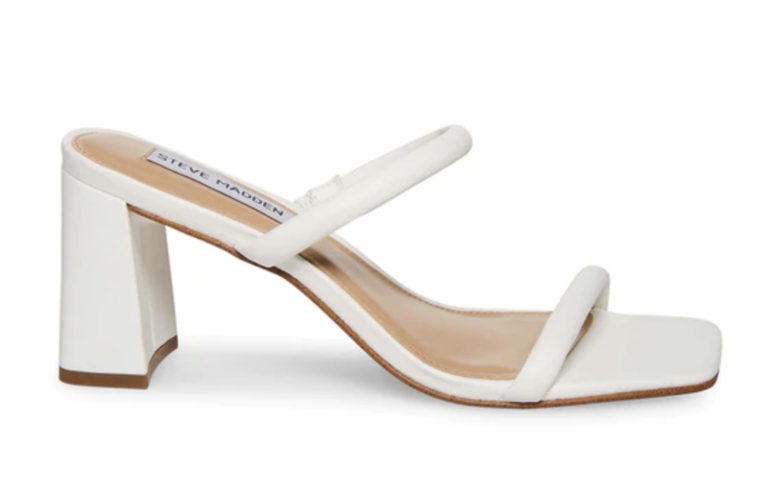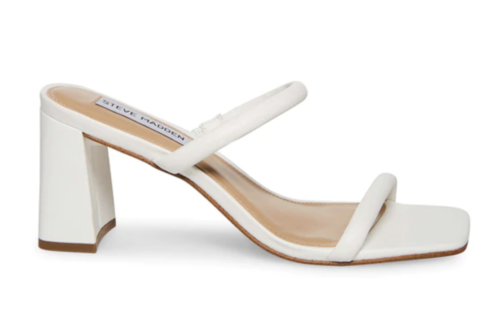 These baby kitten slip-on heels are simple and classic for any graduation. They have two thick straps and a trendy square toe. These heels give you a fresh look and an updated style.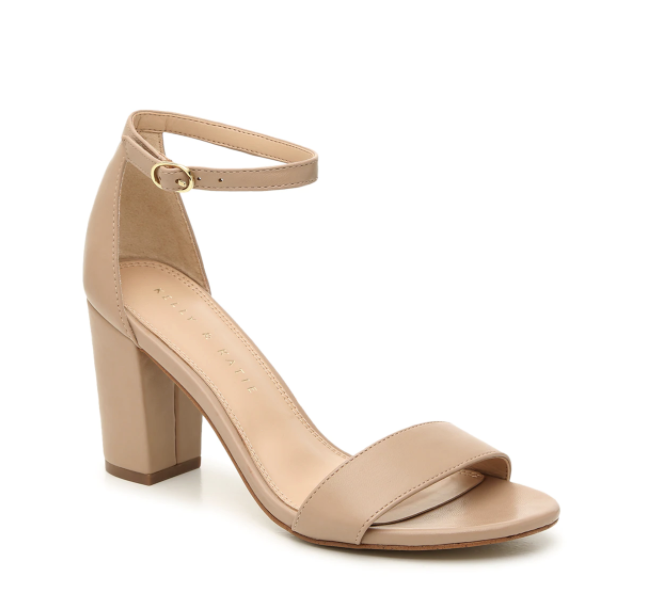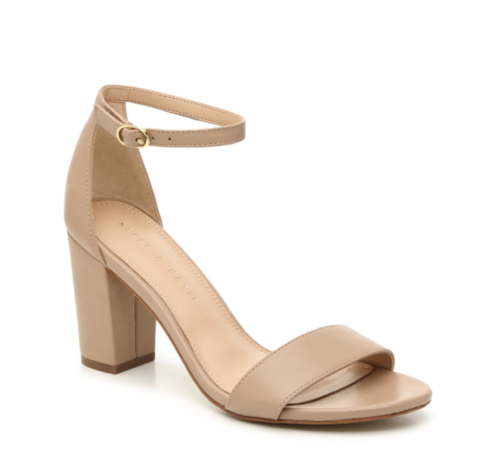 If you like the classic heel and want to stick to something more traditional and timeless, these heels from DSW are perfect. They feature a thick block heel and an ankle strap. The nude color will go with everything too!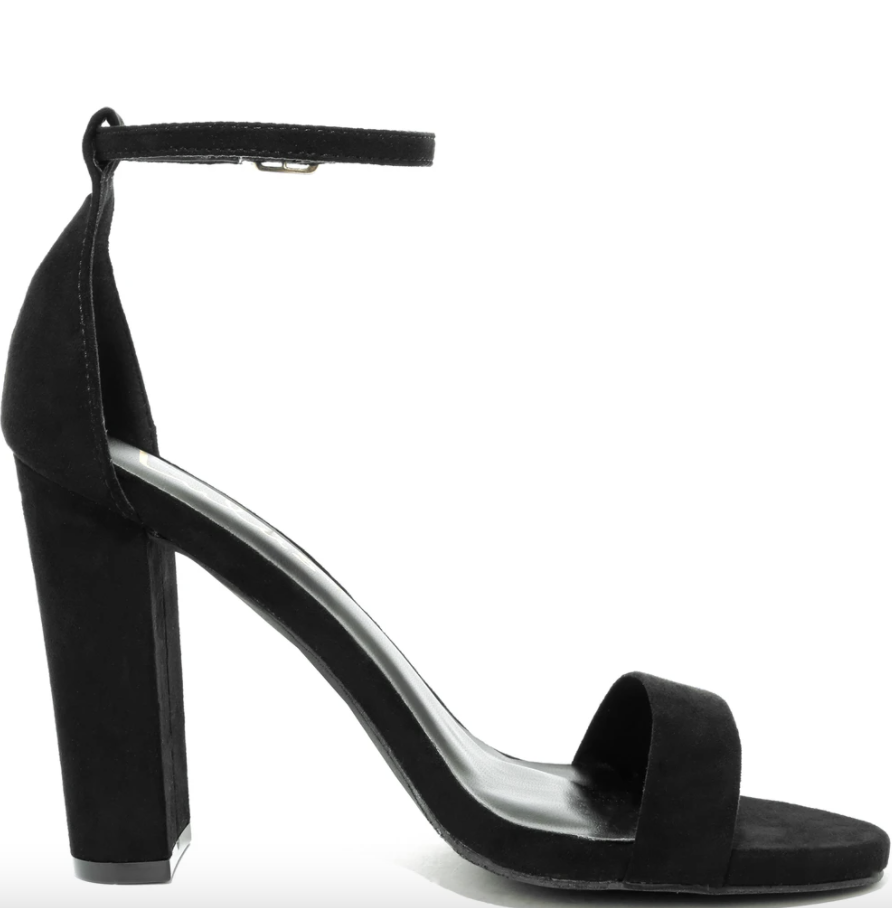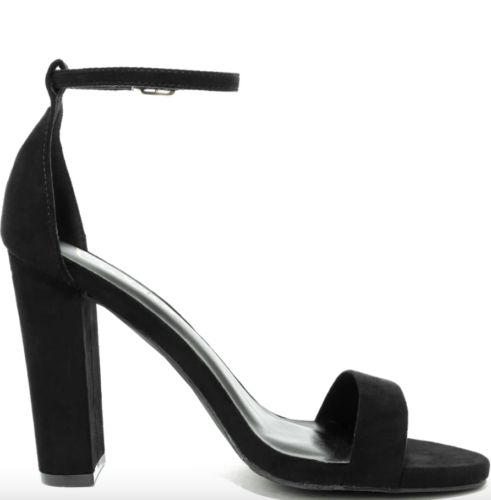 These last heels are from Lulu's and feature the same classic ankle-strap silhouette. They are black suede and have a thick block heel so they are comfortable to walk in.
Now we want to know what you think!
Congratulations, Class of 2022 – you did it! Now it's time to pick out footwear for your big day.
Do you have your graduation shoes picked out yet? Which style of shoes is your favorite? Are you going to stick with comfy flats for graduation or are you going to go for a high heel? Tell us what you think in the comments!