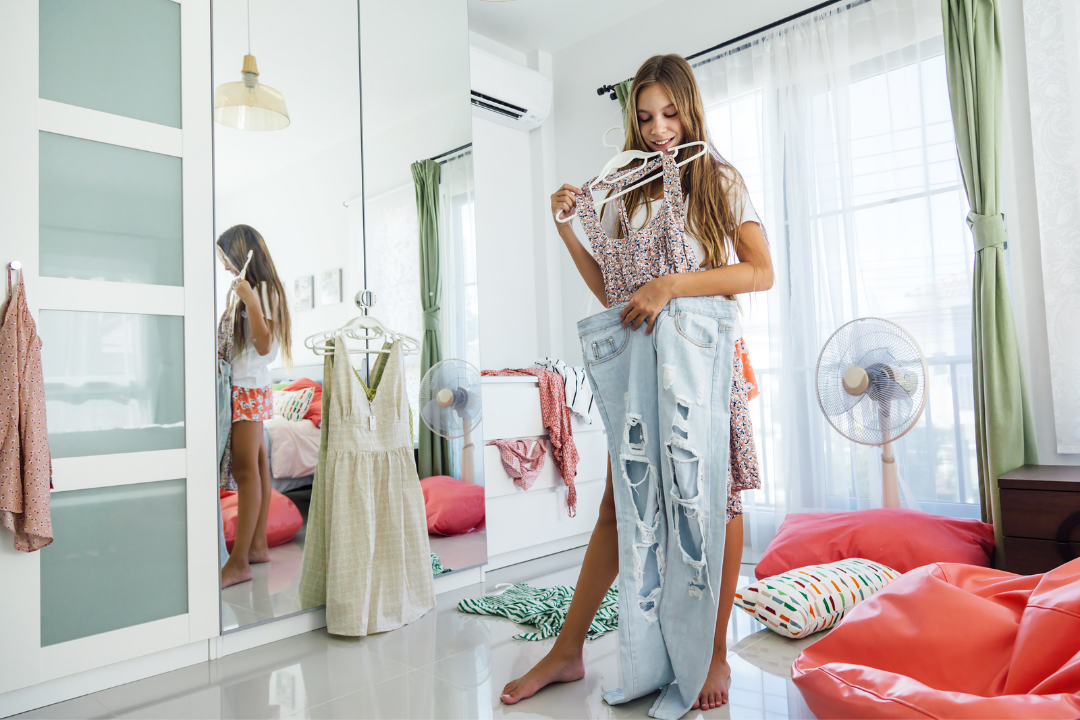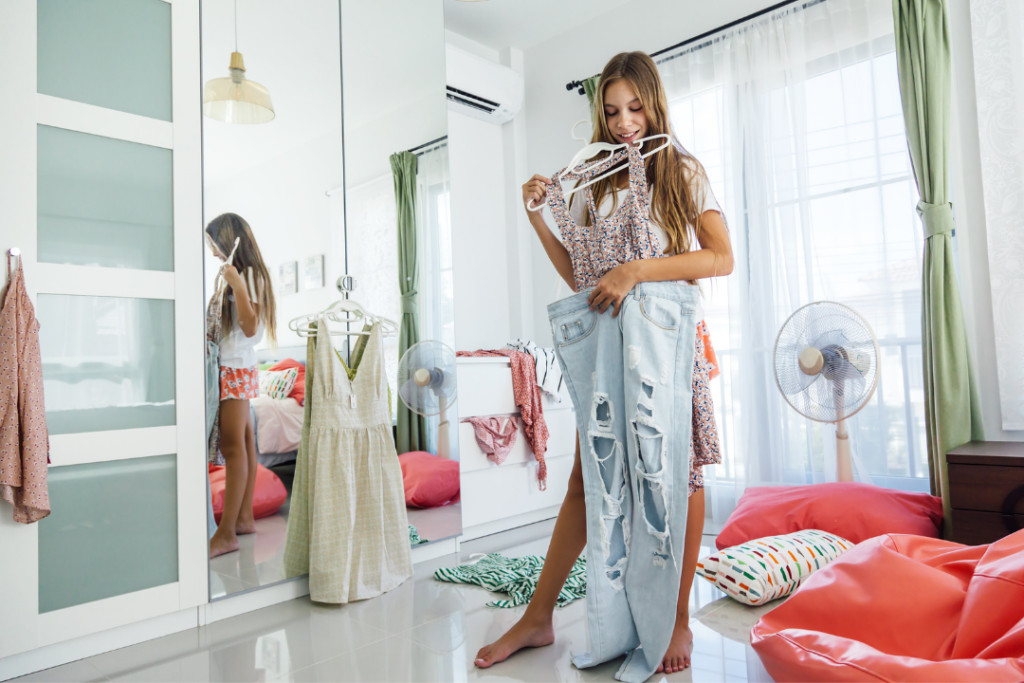 So, this week's challenge title probably struck you as a little vague — typically, our challenges feature a difficult-to-style piece or unusual combination to try out. But this week, we dare you to wear something fabulous, intentional, and unique every single day for a full week.
Since this IS a fashion website, I realize it's not a challenge for some of you to always leave home perfectly-accessorized and full of flair. But for most girls (including myself), it's easy to put together inspired outfits some days, but other days, you just throw on a basic cardigan and pair of skinny jeans. Not that there's anything wrong with a simple outfit, but how much more confident would you feel if you took the time to add a scarf and watch, or pair your favorite striped cardigan with an adventurous floral top?
That said, wearing something worthy of the Sartorialist every day does take a bit of planning. Set an hour or two aside Sunday night and think about what you want to wear every day for the next week. When you realize how much fun you have planning outfits, how much time you save throughout the week, and how much more confident you feel each day, you'll adopt this into a weekly ritual in no time.
Want to tackle this challenge? Read on for planning tips, as well as ideas for putting together seven great outfits!
It's All in the Planning: Tips & Tricks to Make the Process Easier
Organize your closet. I know I'm preaching to the choir, but crafting stylish outfits is exponentially easier when you know where to look for certain items.
Make a list. Write down every activity you foresee yourself doing in the week ahead — from studying at the library to going out on the weekend. This helps minimize the last-minute "I have no idea what to wear"-induced panic.
Write down your plan. When you think of the perfect outfit (more on that below), be sure to write down every piece and accessory you'll need so you won't forget when the day comes.
Find what you need. Locate everything included in each outfit. There's nothing worse than having an ensemble all planned out, then learning that your best friend borrowed your shoes, or your favorite jeans are in the wash.
Invest in a clothing rack. You can find basic ones (like the one in the top photo, above) at Bed Bath and Beyond for as low as $20. I absolutely love mine — I hang up pieces that inspire me, my next day's outfit, and pretty scarves and purses from it. Not only is it convenient, but it's a great way to add some decorative flair to your bedroom.
Take pictures. If you've taken the time to plan out a great outfit, snap a Polaroid of yourself wearing it. Collect these photos and refer to them next time you're in a style rut.
Now for the fun part, creating outfits! I'm sure even people like Anna Wintour have trouble with this every now and then. But don't worry: I've scoured the internet and found some great tips on how to methodically form multiple outfits for the week ahead. You can thank me later with a comment 🙂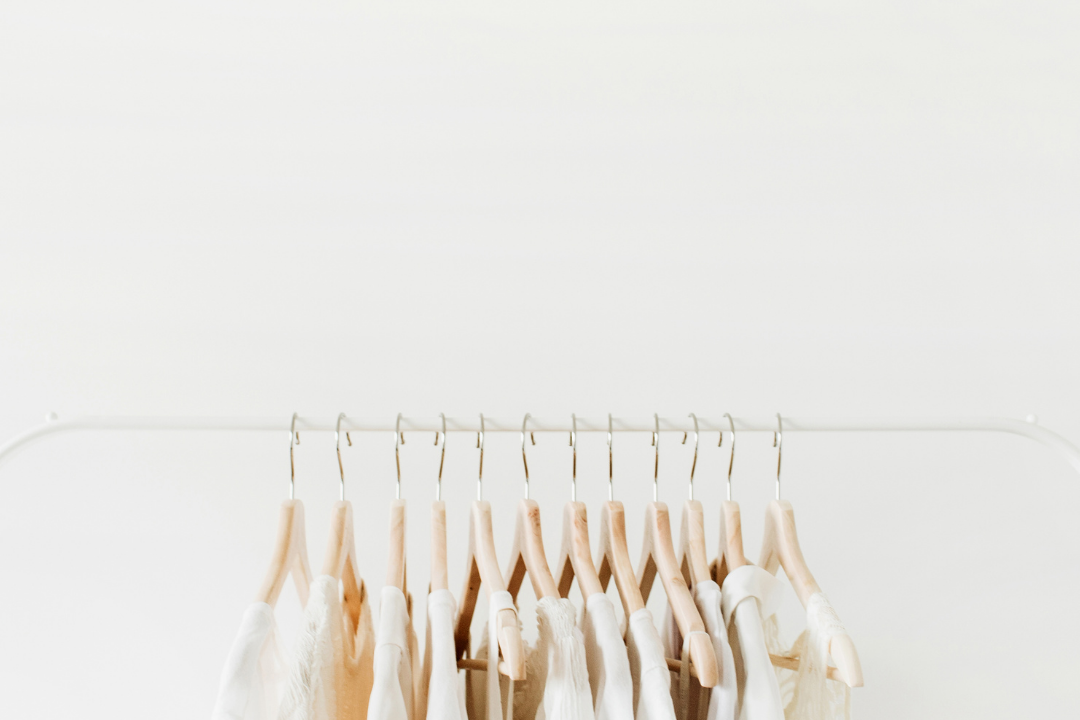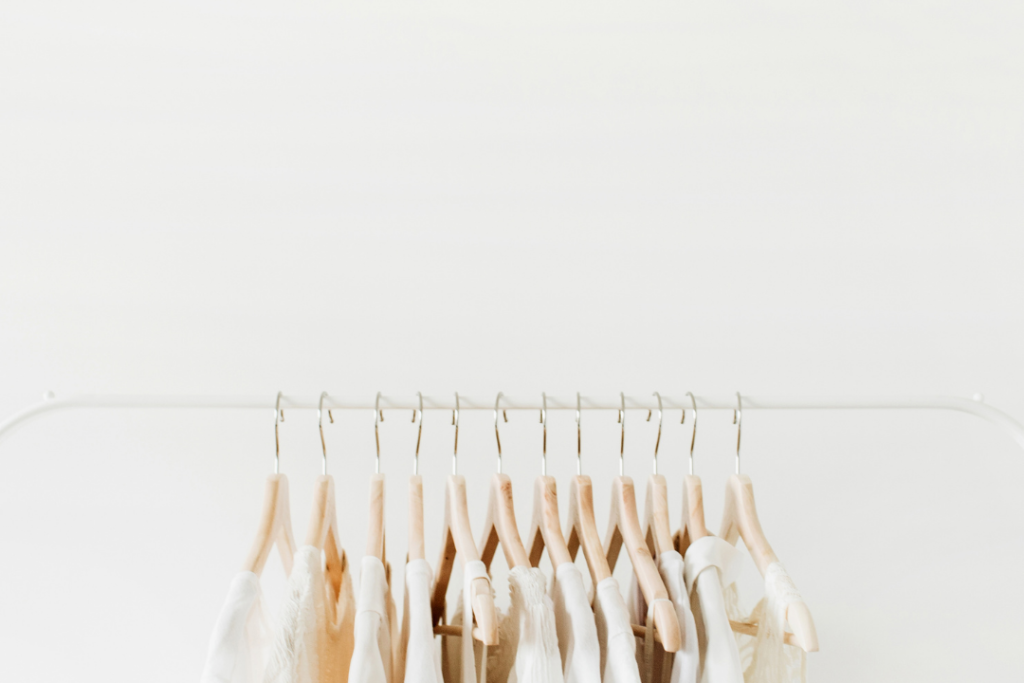 Tips and Tricks for Creating a Brand New Outfit–Fast!
Turn to style bloggers. They're a great source for thinking of unique outfit combinations.
Build your look around one piece. Think of a basic item (a blazer or cardigan for example) and think of every piece you own that you could wear with it, from pants to skirts to dresses, etc. Then try things on and figure out what works best.
Use accessories. A scarf, waist belt, and statement jewelry can completely transform a basic outfit into something amazing.
Check out mannequins and catalogs. It's great to break the mold, but if you're really stuck, this can be a great source to turn to.
Add a statement piece or accent. Lace leggings, a vest, or a quirky hat can up the style factor of any look.
Look through past Fashion Challenges! Check out CF's archives for inspiration. You'll find tips on rocking double denim,monochromatic outfits, mixed prints, and other unusual combinations.
Try a new style. If you normally dress preppy, try creating a look that's rocker-chic or ultra-girly from pieces you already own.
Play with colors. Pick out two colors you love, and work them into an outfit. My favorite combinations are blue and brown, red and black, and purple and ivory.
Layer, layer, layer. This is especially helpful if you're into bohemian style or more urban trends. And layering is SO easy: changing just one piece of a tried-and-true combination will make an ensemble totally new.
Dress pieces up or down. Make a sequined top work for daytime, or a pastel blouse translate to night.
Inspiration is everywhere. Watch your favorite movie, catch a new TV show, check out photos of past musicians, or even people-watch for fresh ideas. Check out CF's "Inspiration" category to start yourself off!
Thoughts?
Do you plan out perfect outfits every day, or only when you have time? Do you have trouble coming up with new outfits? Is this challenge something you'll do, or do you think it's a waste of time? What tips do you have for styling new outfits? Let us know what you think with a comment!