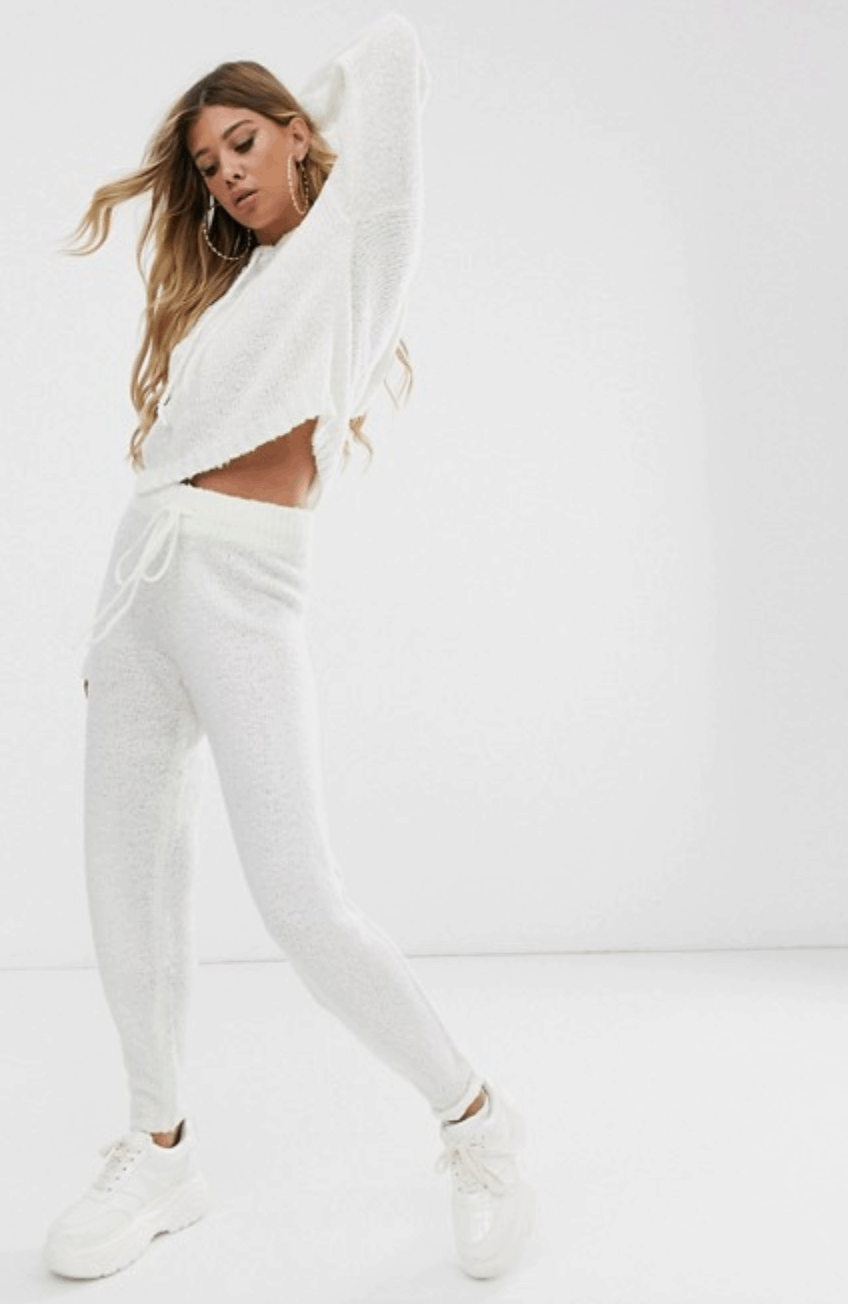 The last few fashion challenges have been all about unexpected contrast–mixing bright colors, incorporating guy's clothing into your wardrobe, and mixing two different styles together. This week's challenge takes the opposite approach!
When worn with style, a monochromatic outfit, i.e. an outfit comprised of only one color can be both unexpected and fashion-forward. (The monochrome trend is everywhere right now!) It might seem tough to pull off, but I promise it's easier than it looks! If nothing else, rocking a single shade will make you look at your wardrobe with fresh eyes and help you see new clothing combinations that you never would have thought of otherwise. So pick your favorite color and let's get going!
Tips and Tricks for Rocking a Monochromatic Outfit
Outfit Inspiration
1. Green with Envy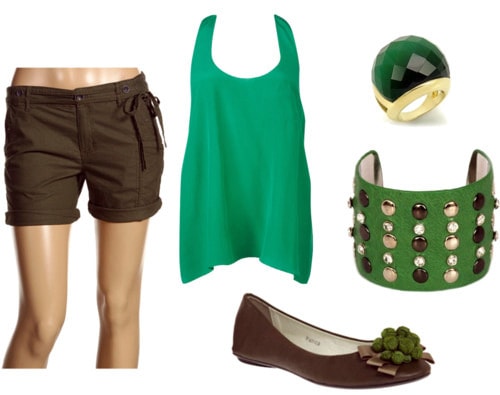 Products:
For this look, start with boyish pair of army green cargo shorts. Pair them with a lighter green tank top, and slip on a pair of army green flats. Add some pizazz with a green studded cuff and a blingy emerald cocktail ring for a look that will make your friends green with envy!
2. I've Got the Blues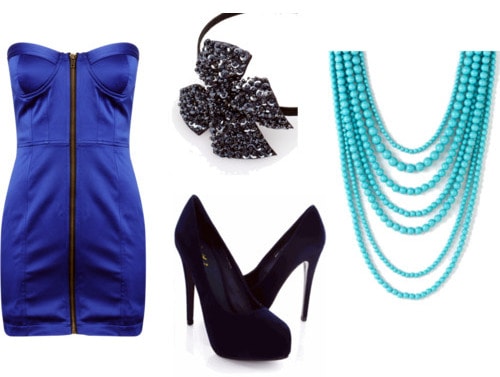 Products:
This ensemble is perfect for a night on the town! This sexy dress is right on trend and promises to turn heads. Throw on a pair of navy blue suede heels and a sequined navy bow headband to spice it up even more. Finish with layers of turquoise beads around your neck.
Also Read: Color Trends of Summer 2021 (& How to Style Them)
3. Pretty in Pink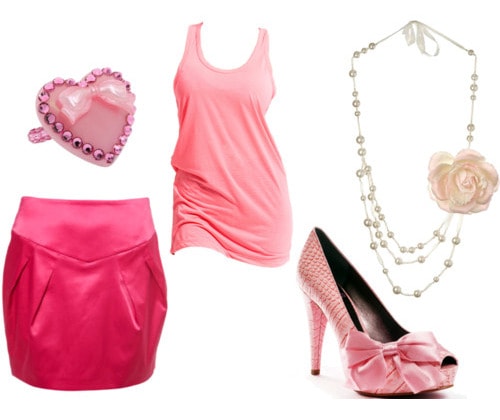 Products:
Start with a loose pink tank top, and tuck it into a high-waisted darker pink skirt. Add interest with a girly necklace and ring. Finish off with the standout part of this outfit, the shoes! (Who knew animal print and a bow could work so nicely together?) This look is perfect for a fun night out with your girlfriends.
Also Read: Travel Inspiration: Snowy Destination
Took the Challenge? Send in Photos & Get Featured Here!
Now that you're inspired, we want you to take the challenge and send us photos of your challenge outfit! Be an inspiration to other CF readers (and get a little taste of fame) by sending us your pics!
To see your challenge pics here (along with a blurb about you and a link to your blog, if you have one), take some photos of you rocking monochrome, and attach them in an email to fashionchallenge AT collegefashion.net with your name, school, blog link, and a description of what you're wearing. (See examples here and here!)
Can't wait to see what you guys come up with!
What Do You Think?
Have you worn a monochromatic outfit before? How do you keep it looking chic? Will you be rocking this challenge, or do you think it's a major fashion faux pas? What challenges would you like to see in the future? Sound off in the comments!
If this article gives value to you, consider the related posts below: