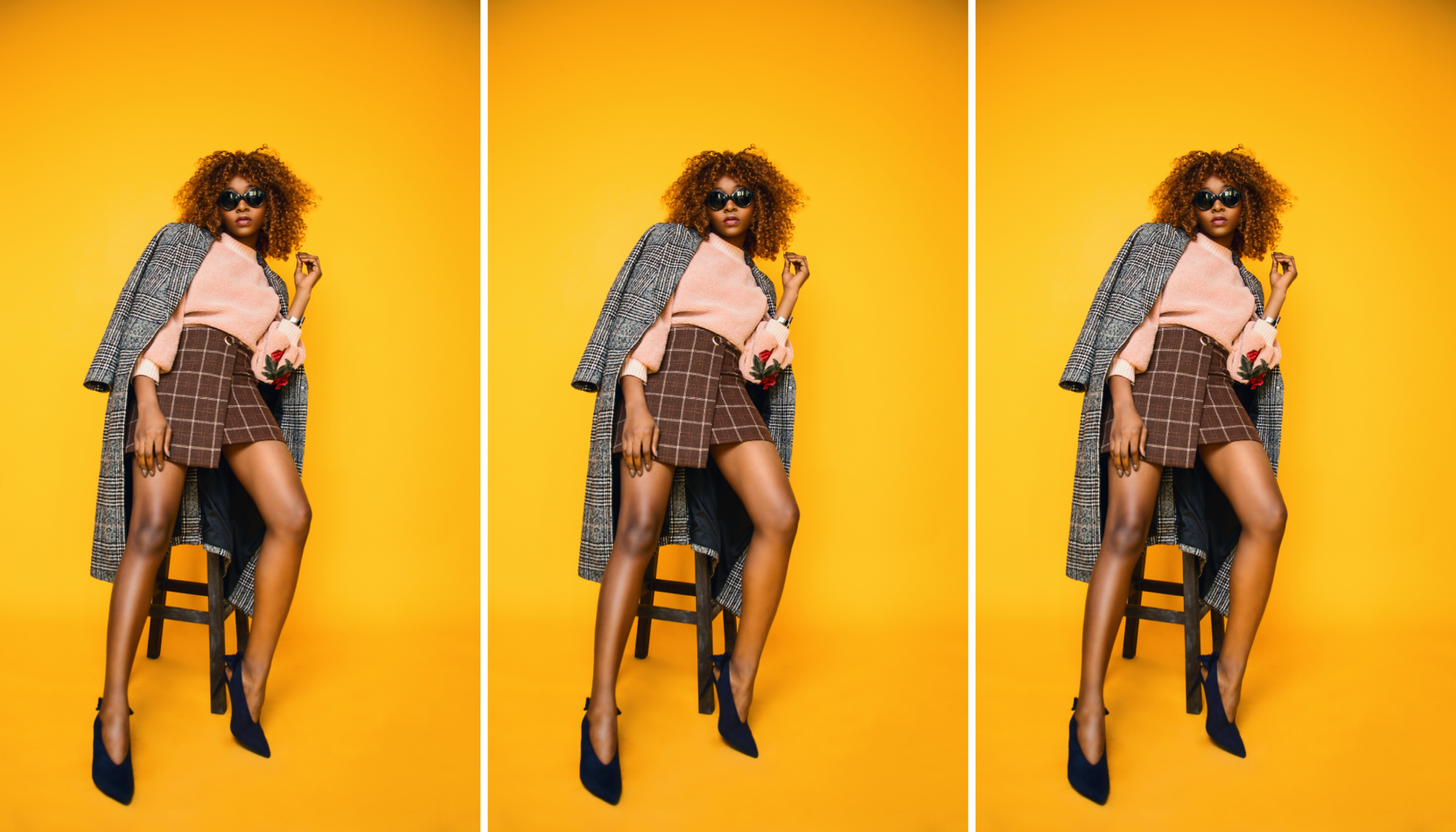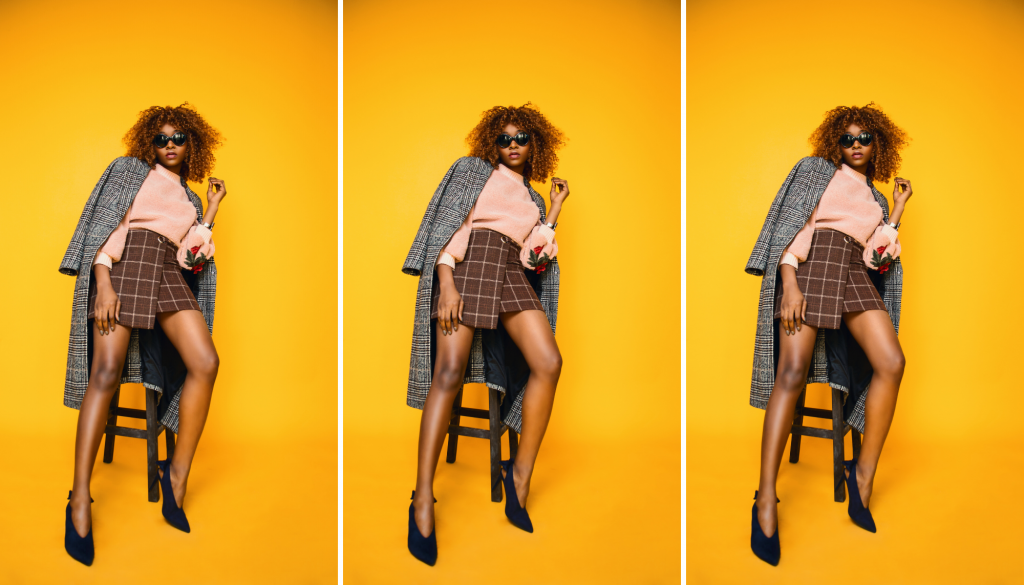 A few weeks ago someone suggested that mixing prints would be a good Fashion Challenge topic. To be honest, I was a little apprehensive — while many celebrities can pull this look off, at first I wasn't sure how it would translate in real life. After doing some research, however, I've found there are many ways to work mixed prints into your wardrobe and still look stylish.
Think you're ready to pull off this tricky trend? Read on for some tips and sample outfits, then try it yourself and send in your photos below!
Related reading: How to Mix Patterns in Fashion (+ Styling Tips & Examples)
Tips and Tricks for Mixing Prints
Stick with the same color family. Rachel Bilson (as pictured above) rocks this trend by sticking with black and white.
Many people consider leopard print to be neutral.Leopard print, a hot trend for fall, is an easy print to work with. In the picture above, Whitney Port pairs a black and white striped shirt with a leopard skirt.
Use patterned accessories. Try rocking a printed belt or scarf with a patterned top or dress.
Try a top or dress already made with mixed prints. When the look is built in, the prints will be designed to complement each other, so the hard work is done for you!
Stripes plus florals equals love. This tried and true combination is easy to work into an outfit – it's the perfect combo to try if you're unsure about this look.
Be confident! This trend isn't for the timid. Wear your outfit with some attitude, and everyone will admire your fearless fashion sense.
How to Wear Mixed Prints – Outfit Inspiration
Outfit 1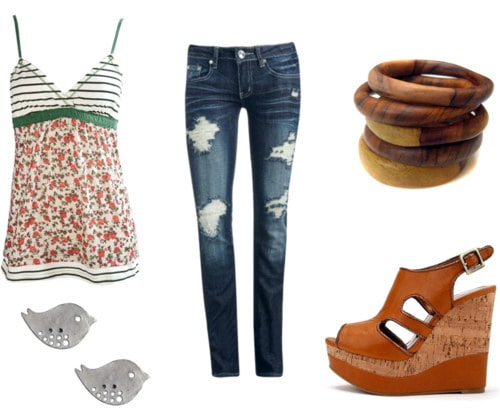 Shirt, Jeans, Earrings, Wedges, Bracelets
This first outfit is an easy way to work this trend into your everyday look. The stripes in the shirt perfectly match the floral design, so the only thing you need to do to make this look awesome is finish getting dressed! Throw on some worn out skinny jeans, hot wedges, boho bangles, and sweet earrings to complete the ensemble.
Outfit 2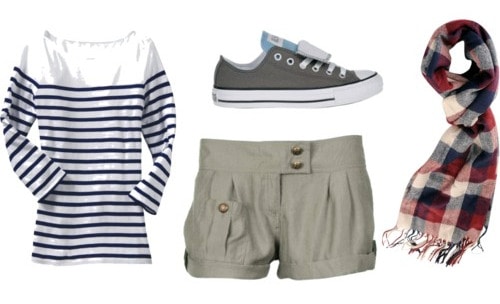 Printed accessories are an easy way to make this trend work for you. Start with a basic pair of shorts, lace up sneakers, and a classic nautical striped top. Complete the outfit with a plaid printed scarf. The navy in the scarf matches the t-shirt's stripes, which makes this outfit work.
Outfit 3
Shirt, Skirt, Shoes, Headband, Ring, Bracelet
This outfit is a little edgy, a little girly, and very fashion forward! Pair a black and white striped shirt with a high-waisted floral skirt — the black in the top and skirt pull this look together, making it look intentional. Finish off your outfit with a tough pair of stilettos, a sweet black bow headband, and some feminine jewelry.
Outfit 4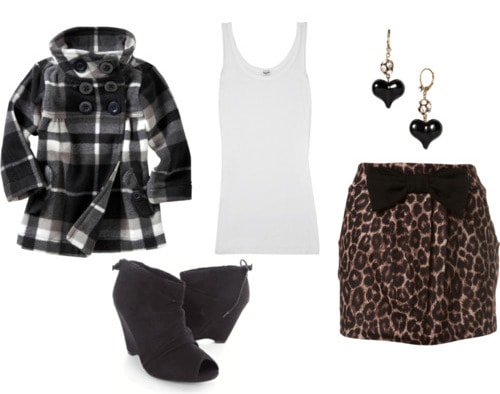 Jacket, Tank, Skirt, Earrings, Shoes
This look isn't for the meek, but with the right attitude, it's definitely wearable! Tuck a white tank top into a leopard skirt, and throw on a casual black and white plaid jacket unbuttoned on top. Finish with chic earrings and black ankle boots.
CF Reader Looks
Here are challenge outfits sent in by CF readers like you! If you want to see your look featured here, too, read the instructions below for sending in your outfit photos!
Nancy – Alhambra High School in California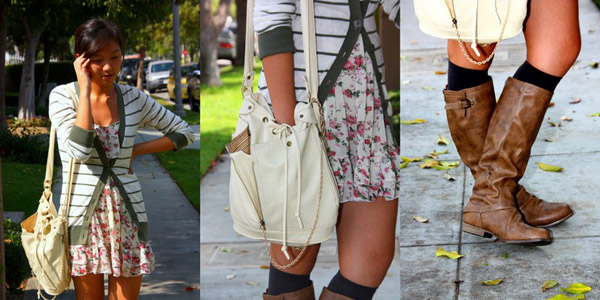 "I've always wanted to try to mix prints, but I wasn't sure if I was the 'loud and proud' type, so I decided on wearing similar colors in non-clashing prints. I actually kind of love mixing prints! I'm pretty sure I'd wear something more obvious next time.
Thanks for sending in your look, Nancy!
What do you think?
Are you going to try this challenge? What rules do you follow to make this look chic and not silly? Do you think this look can work, or is it a major faux pas? What challenges would you like to see in the future? Sound off with a comment and make sure to send us your looks if you've tried this!