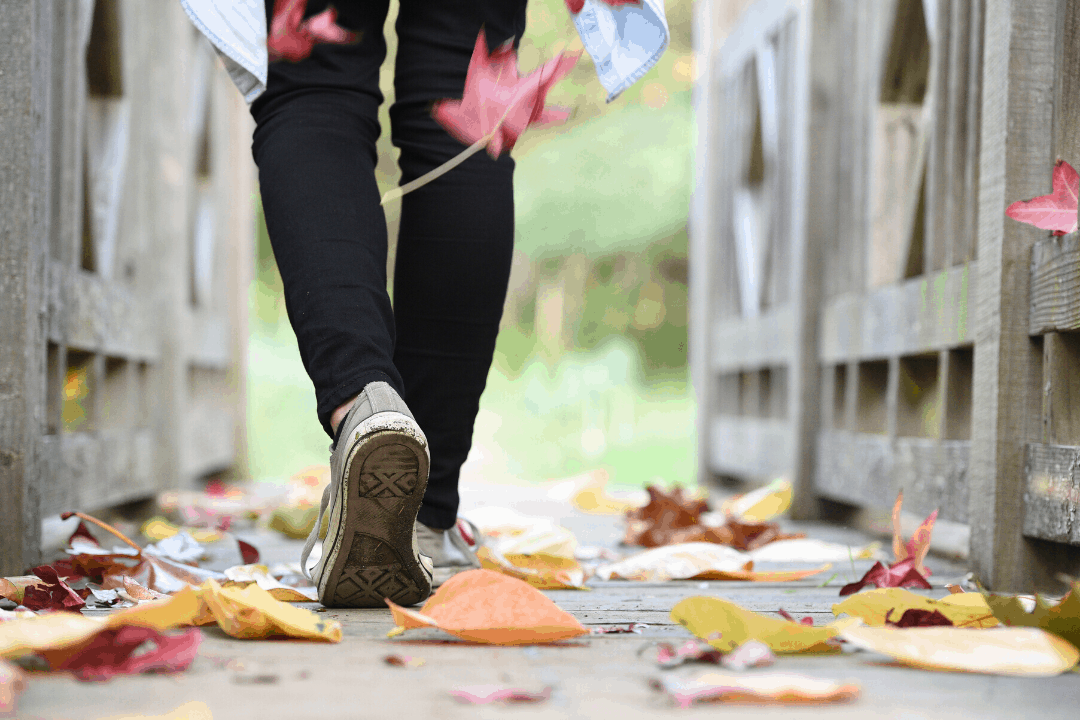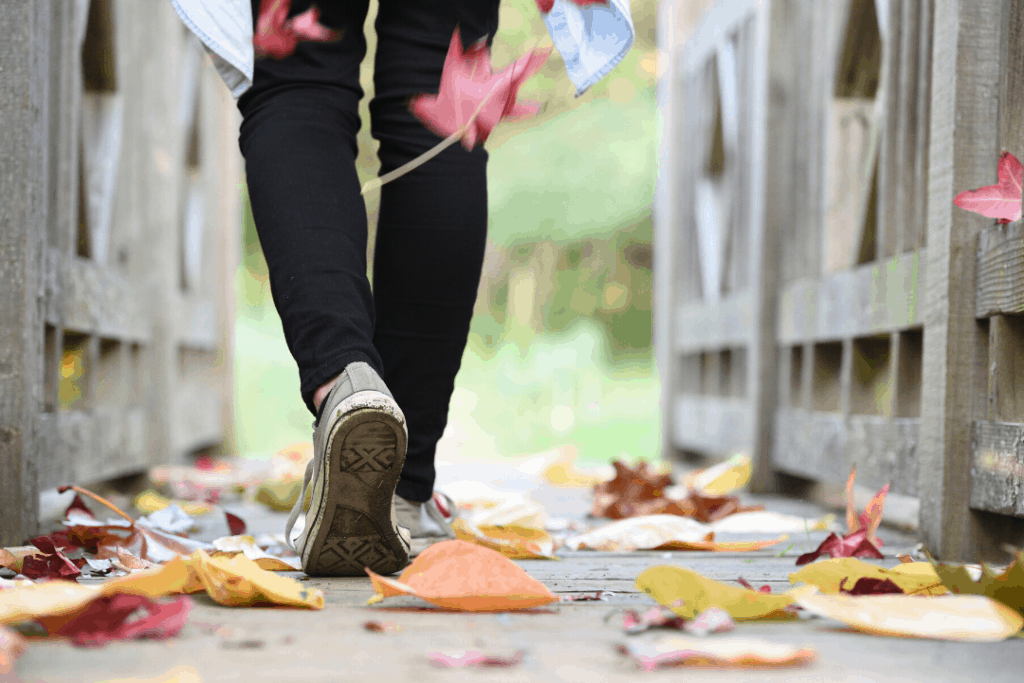 For a lot of college kids, fall break or long weekends is the perfect time to escape campus and take part in some super fun fall activities. And, if you're me, you're already planning some fun day trips for Thanksgiving and winter break!
If you're in a midterm rut or just don't know what to do with yourself in these cooler fall days, here's some suggestions for awesome fall activities and what to wear for them!
Related reading: Things to Do When You're Bored This Fall: 17 Fun Fall Activities to Try
Museum Day
Museums are my go-to Saturday activity – either with a friend or even by myself! A lot of cities and towns have a museum of some sort, no matter how small or wacky it may be. Take a trip to see some art, dinosaur bones, or other wonders of nature and you just might learn something new about where you live.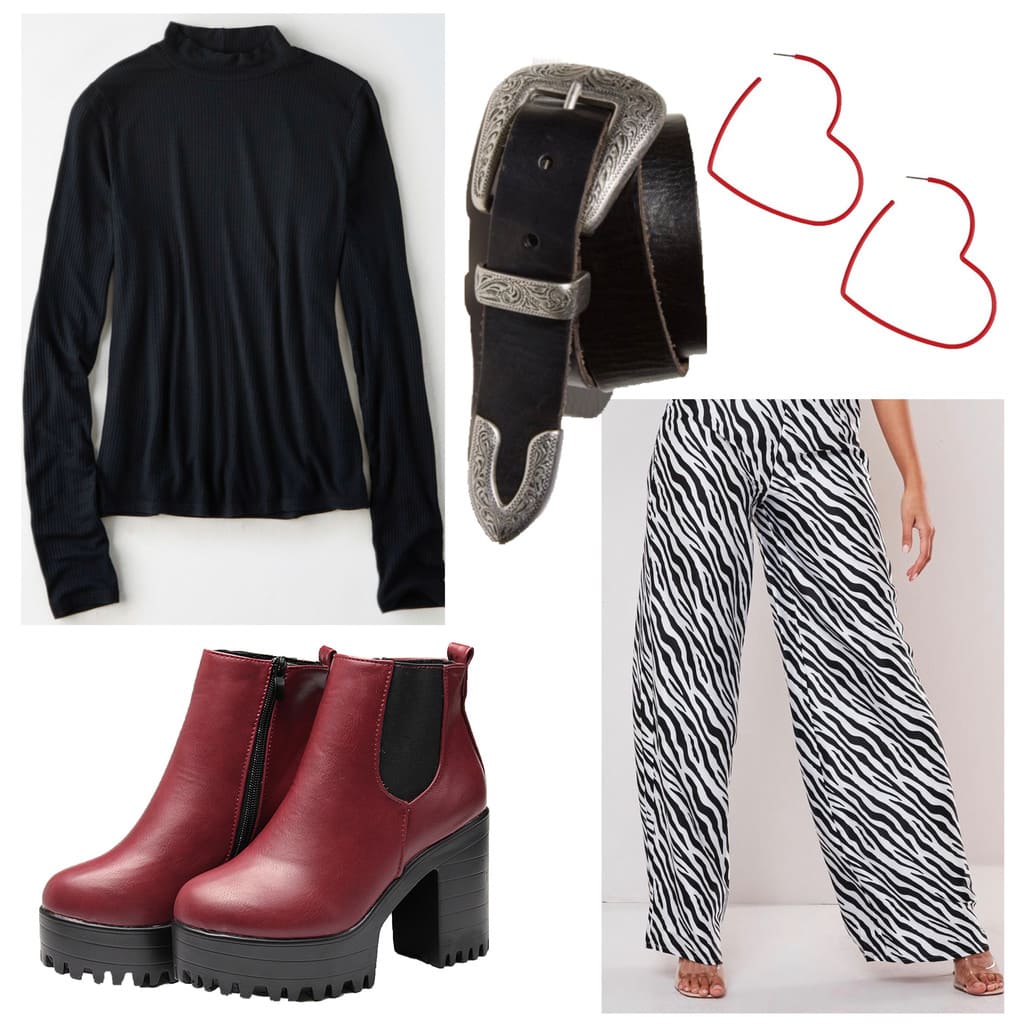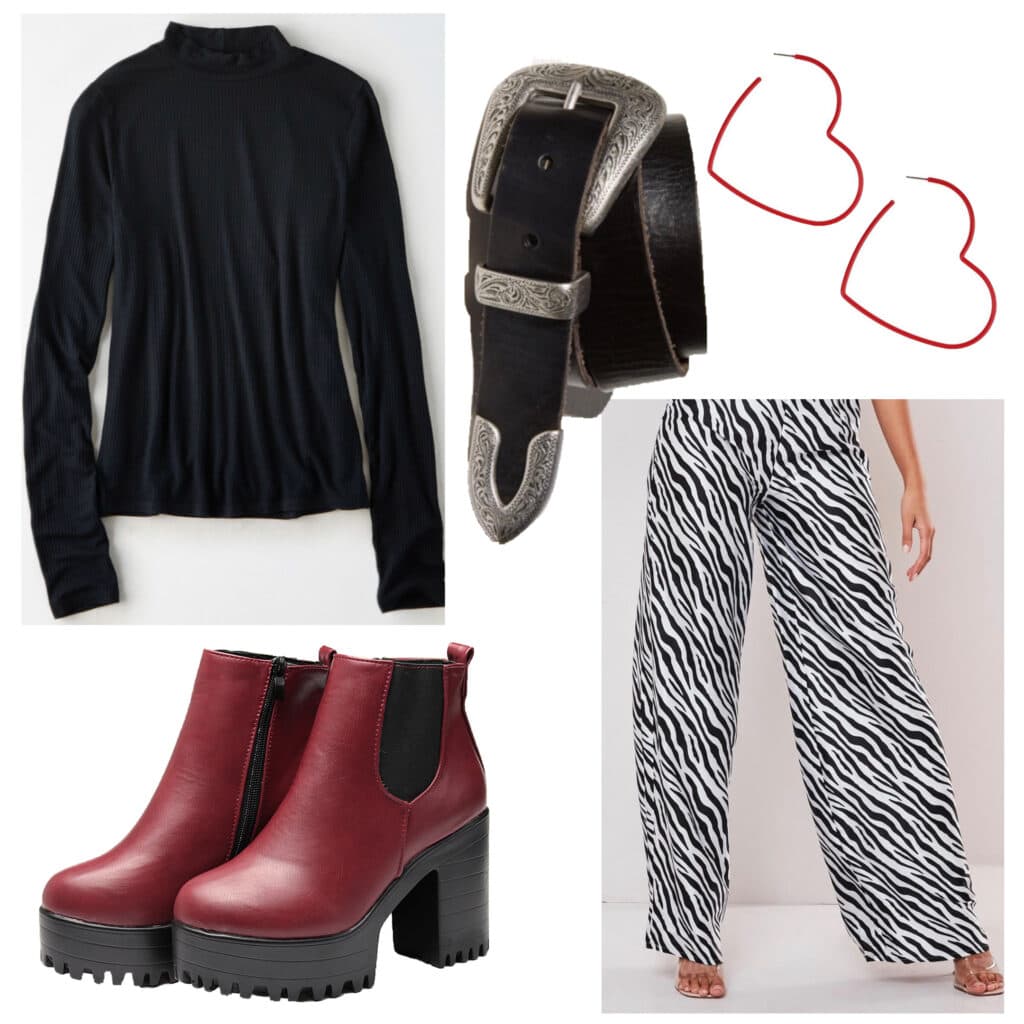 Products: Shirt – American Eagle, Pants – Missguided, Boots – Walmart, Belt – Urban Outfitters, Earrings – Saks Off Fifth
For a museum trip, your outfit can be a little on the wild side — this is the time to show you're ~cultured~ and up on all the trends.
Pair a basic black turtleneck with some funky zebra print pants and a trendy belt for a black and white ensemble. Break up the monochromatic look with red heeled boots and some cute red hoop earrings.
Apple Picking or Food Festival
For those of us with less access to urban areas, apple picking is a CLASSIC fall activity — and for good reason! No one can pick out your favorite fruit quite like you can, and the apple cider donuts taste amazing.
If you don't want to be that up-close-and-personal with your produce, many towns will have farmer's markets or food festivals in the fall which is the perfect opportunity to try some fresh and local food!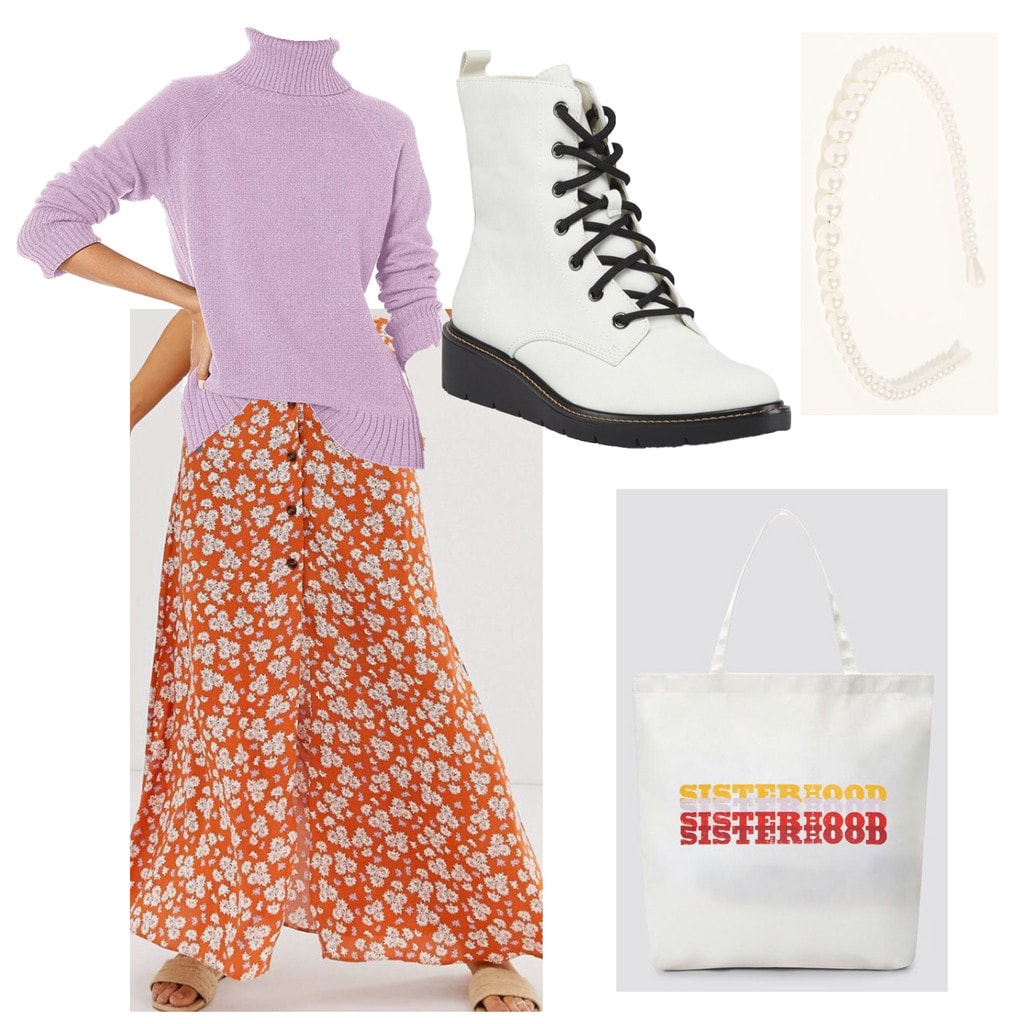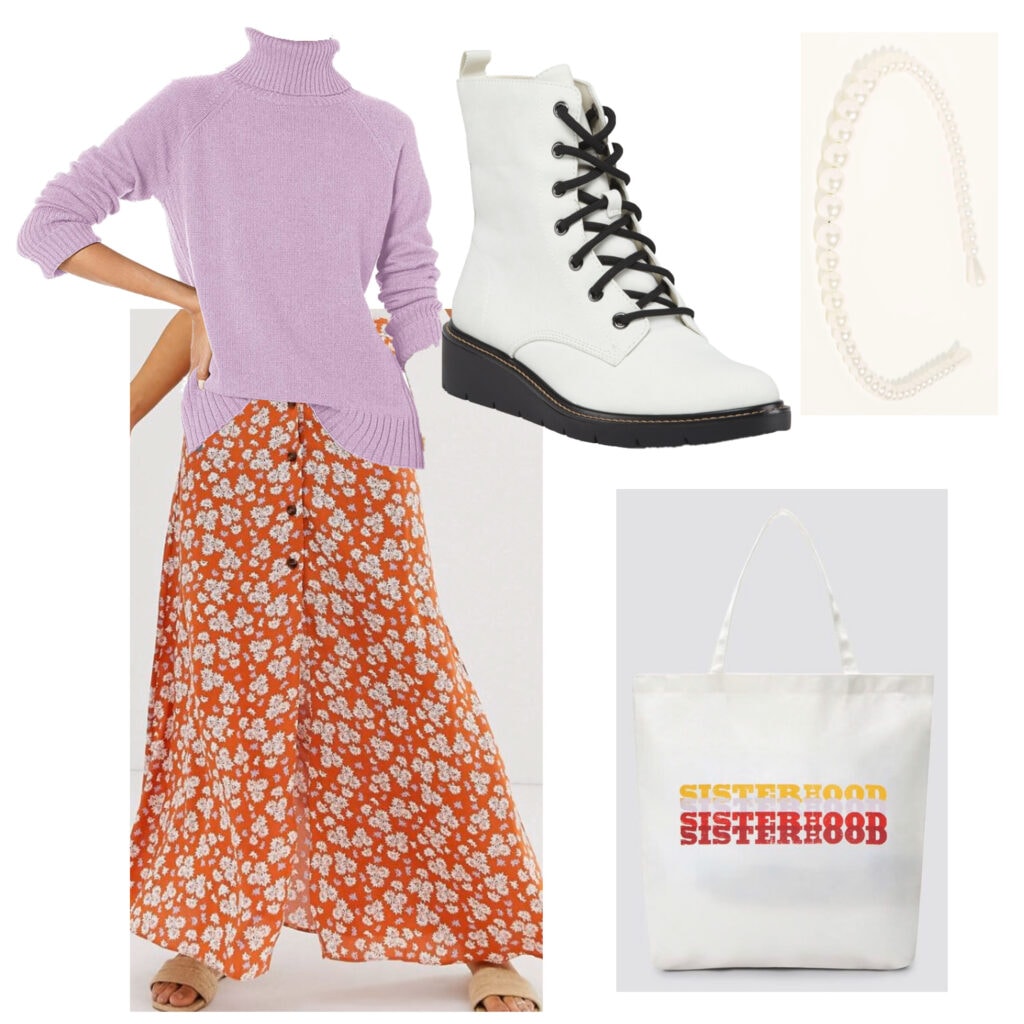 Products: Sweater – Amazon, Skirt – ASOS, Boots – Amazon, Tote – Draper James, Headband – Free People
When you're going apple picking or shopping around at a farmer's market, mobility and carrying capacity are key!
A loose lavender sweater and a flowy maxi skirt are perfect for staying warm while moving around. Chunky boots will help you climb over any hay bails you encounter, and this super pretty tote will help you carry all your goods. Finally, a pearl headband adds a classic touch to the ensemble.
Common Room Movie Night
This idea is perfect for when your money is running a bit low or it's too cold to want to be outside.
Inviting a bunch of friends to a pajama, potluck-style movie marathon in your living room or common room is waaaay less sad than watching Netflix alone in your bed! Everyone will love an excuse to stay in and be comfy while still being social.
Choose one of our favorite fall movies or movies to watch in October and enjoy the night!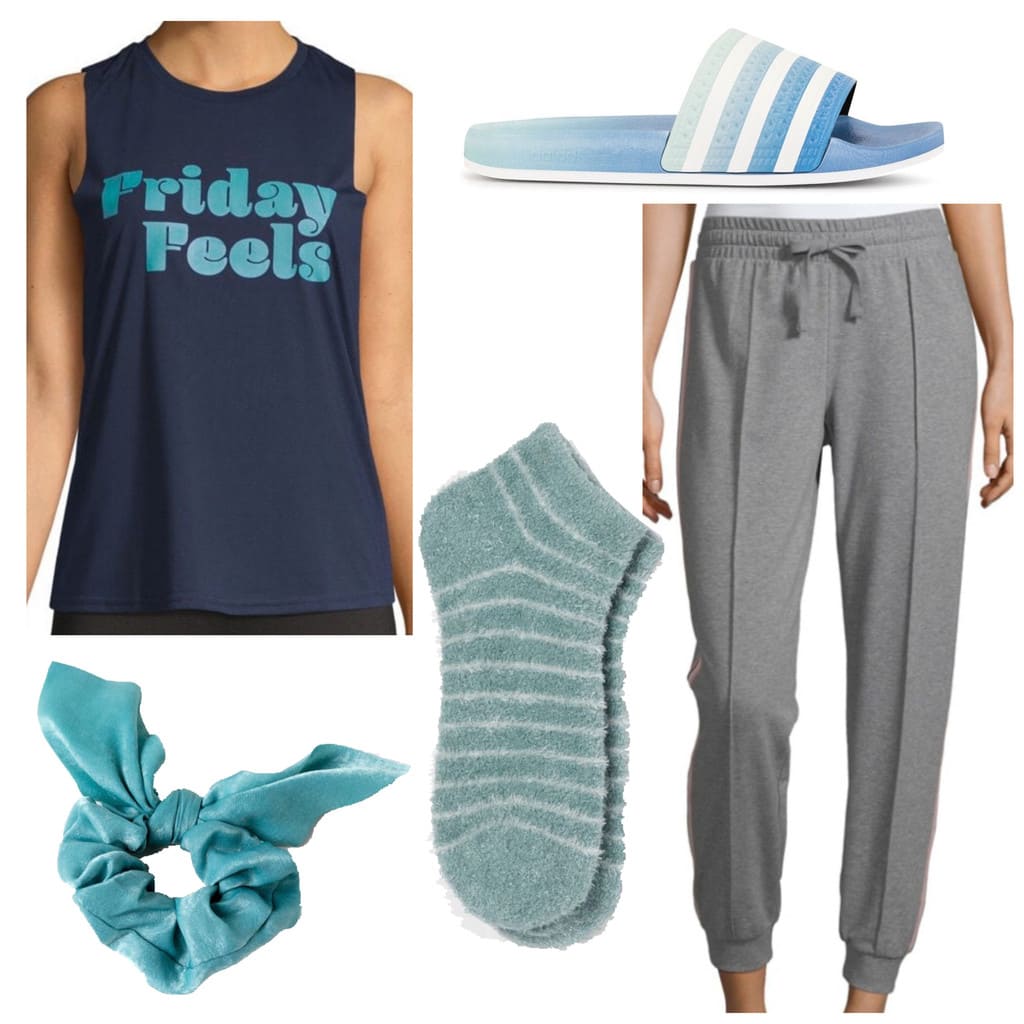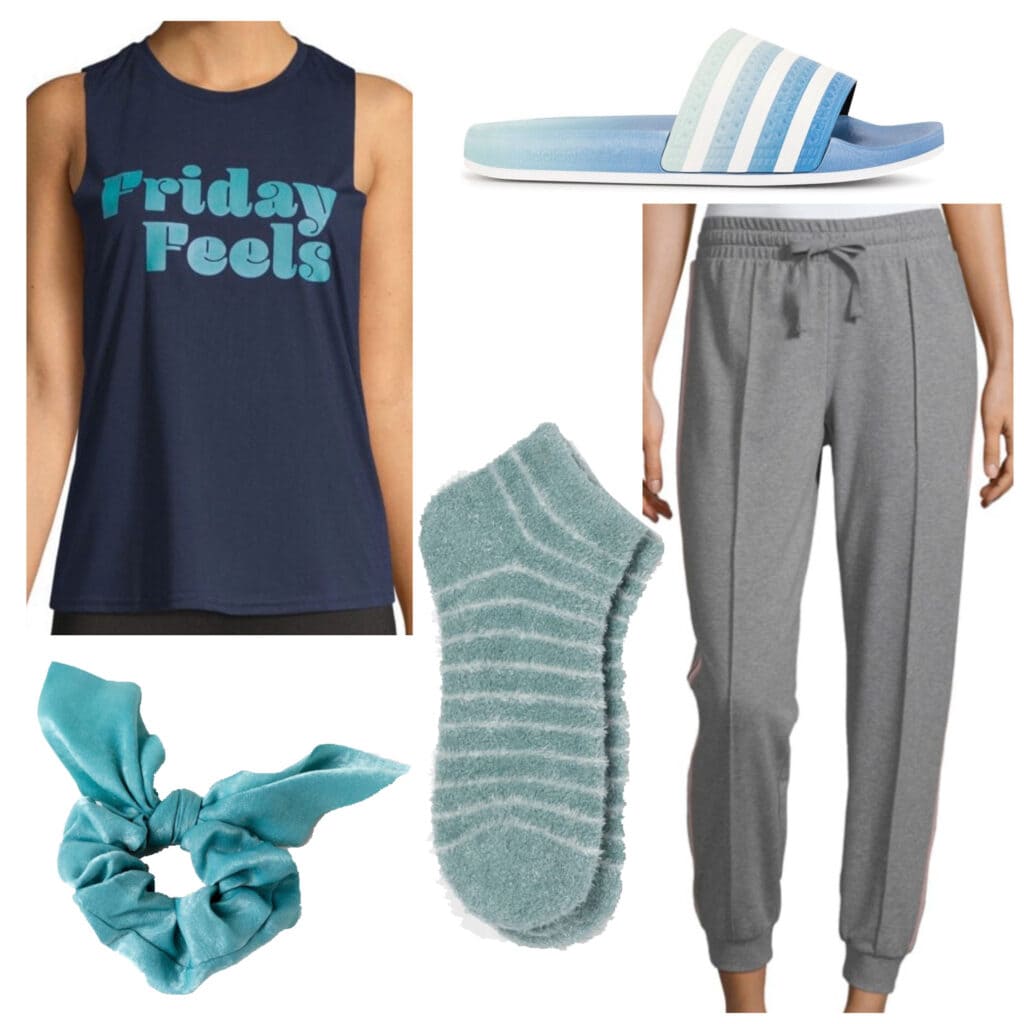 Products: Tank – Saks Off Fifth, Joggers – JCPenney, Slides – Far Fetch, Fuzzy Socks – Target, Scrunchie – Francesca's
When staying in for the night, there's no need to dress fancy — comfort is the priority.
Grey joggers are the best comfortable pants, and pairing them with a loose navy tank gives you form and softness at the same time. These color coordinated blue slides and blue striped socks really bring the look together.
Finally, if you want to be that extra (which we do!), this blue scrunchie ties your head in to the rest of the look.
Sightseeing
If you're lucky enough to live in a big city, there's always going to be things you haven't explored yet. Four years isn't nearly enough time to see everything your city or state has to offer!
Plus, revisiting those classic ~Instagrammable~ landmarks is always a fun fall photo shoot idea. If you live in a rural place and don't feel like driving, you can also just some spots in town that are cute enough for pics and a picnic.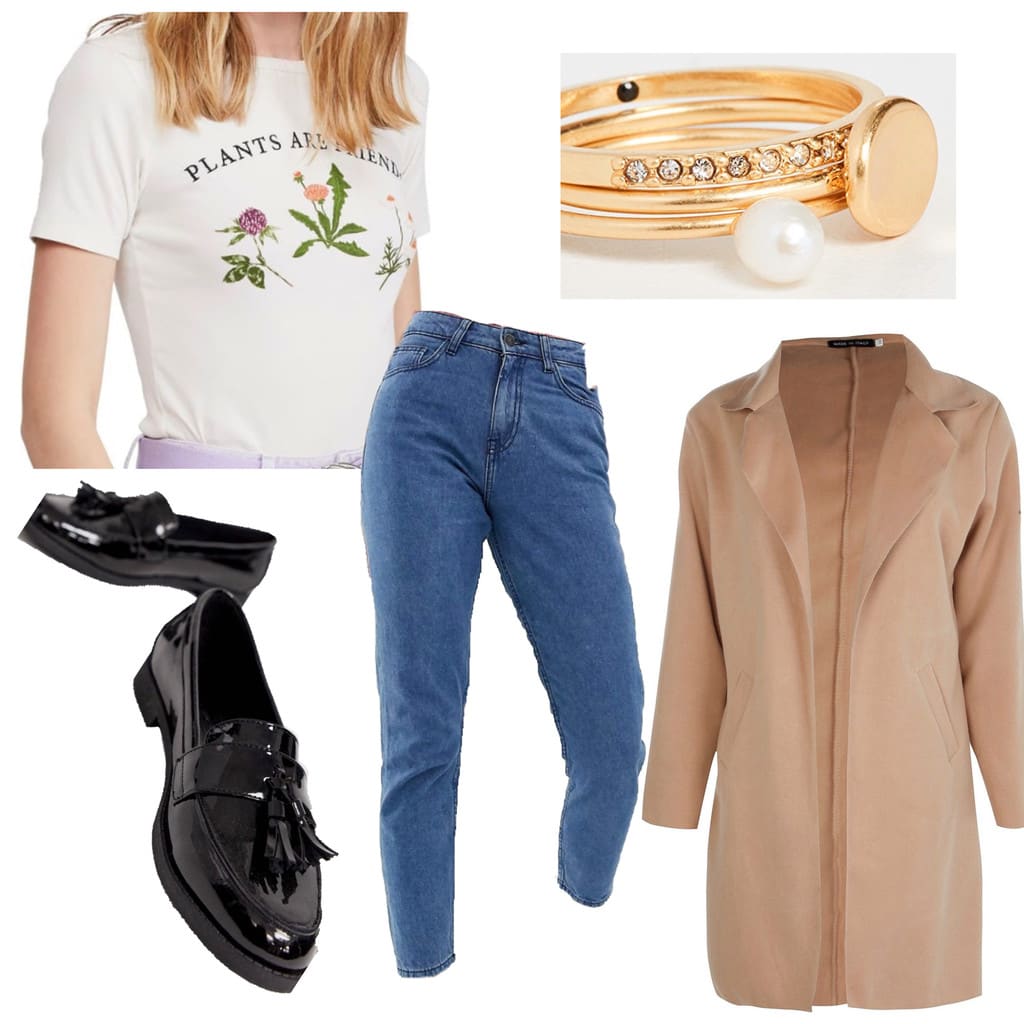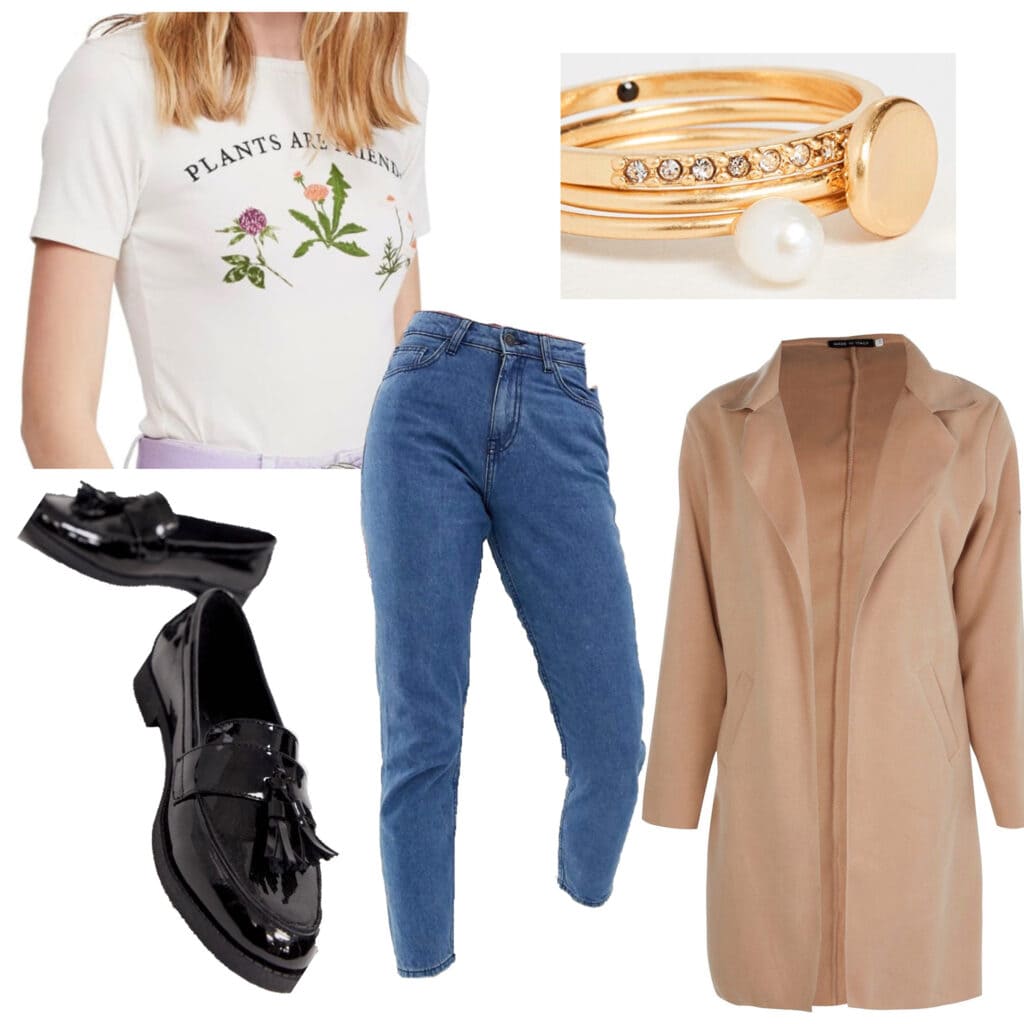 Products: Shirt – Nordstrom, Jeans – ASOS, Coat – Boohoo, Loafers – ASOS, Rings – ShopBop
On sightseeing trips, you usually want the landmark, and not your outfit, to stand out. But, we've put together an outfit that's neutral and sophisticated at the same time.
A classic white graphic t-shirt and mom jeans are a basic go-to outfit. Add a gorgeous camel coat and some black loafers for a timeless, put-together look. Gold stackable rings add a little glam to your hand and complete the ensemble.
What do you think of these outfits for fall activities?
For more ideas for fun fall activities, be sure to see our ultimate fall bucket list! Now we want to hear from you.
What are your favorite fall activities? Do you prefer staying in or going out? Which fall look is your style?