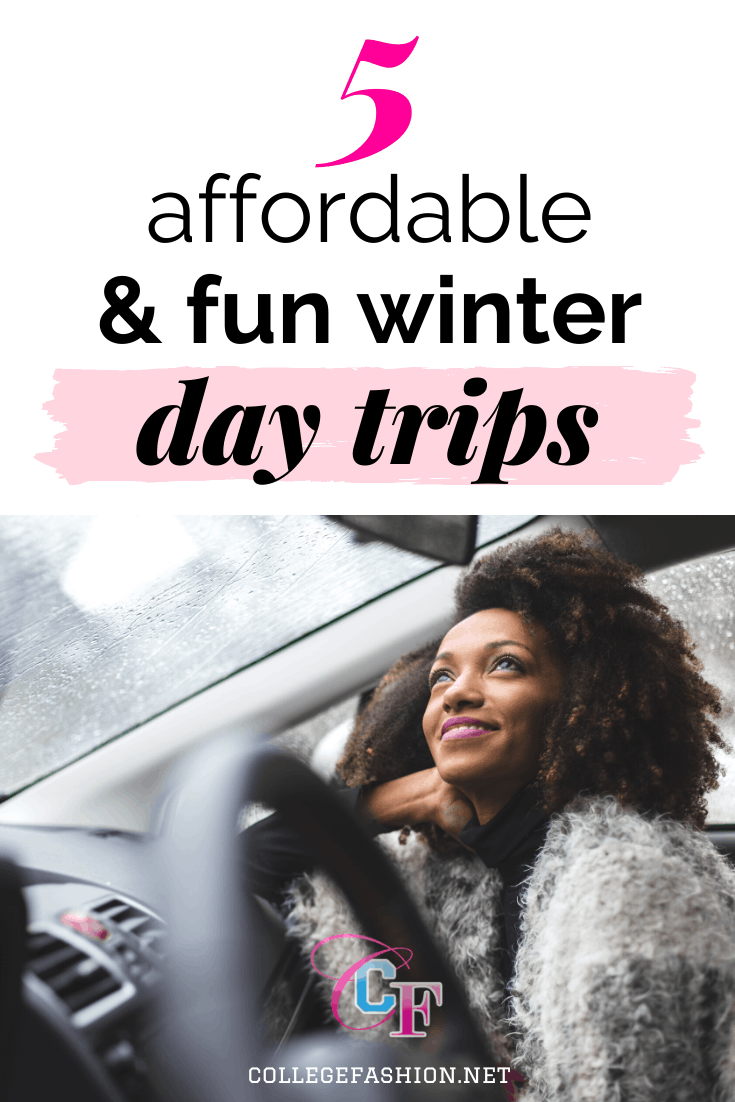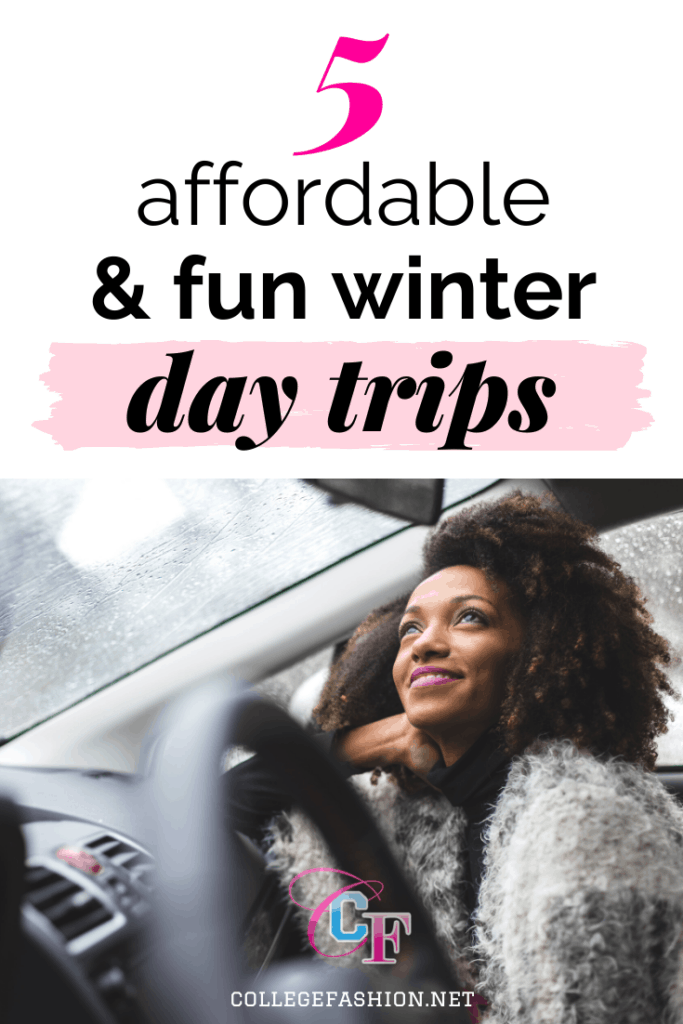 It may be winter, but that doesn't mean that we stop our weekend adventures! However, the cold air and snow-covered ground can pose a challenge for fashion girls. How is it possible to continue to be both stylish and comfortable as the temperature drops?
I've put together five fashionable outfits based on five different winter day trips. However you spend your day, let these looks serve as inspiration if you're questioning what to wear on your winter day trip.
1. Exploring a New City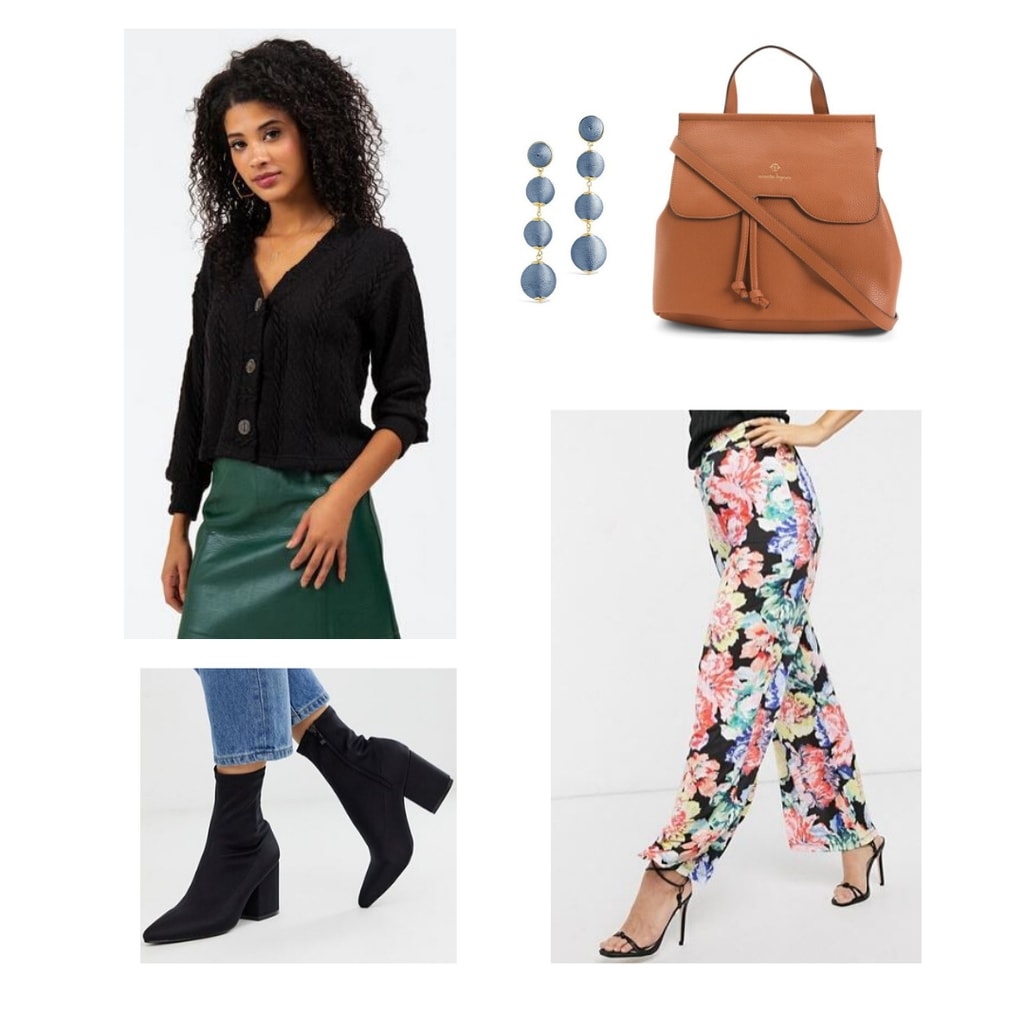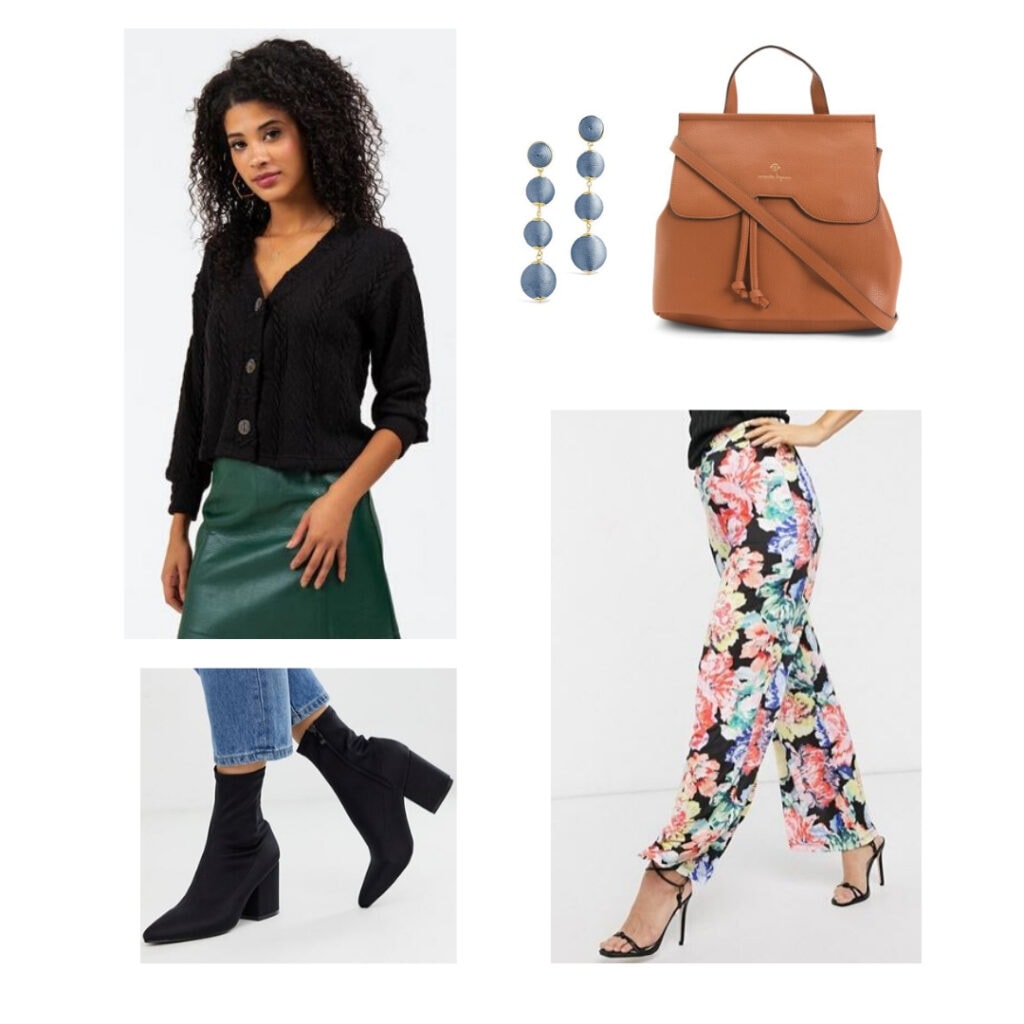 Products: Cardigan – Francesca's, Pants – ASOS, Bag – TJ Maxx, Earrings – Nordstrom Rack, Boots – ASOS
One of my favorite winter day trips is spending some time exploring a nearby city — or new parts of my own city!
When you're walking around a city, comfort is important! Flowy wide-leg pants and a comfy cropped cardigan are no-fuss, but still cute enough to wear in all the Insta pics you'll be taking. If you're worried about being cold, simply wear a pair of leggings under the pants.
A classic leather backpack will hold your belongings, while black boots and fun earrings round out the look.
2. Hitting the Mall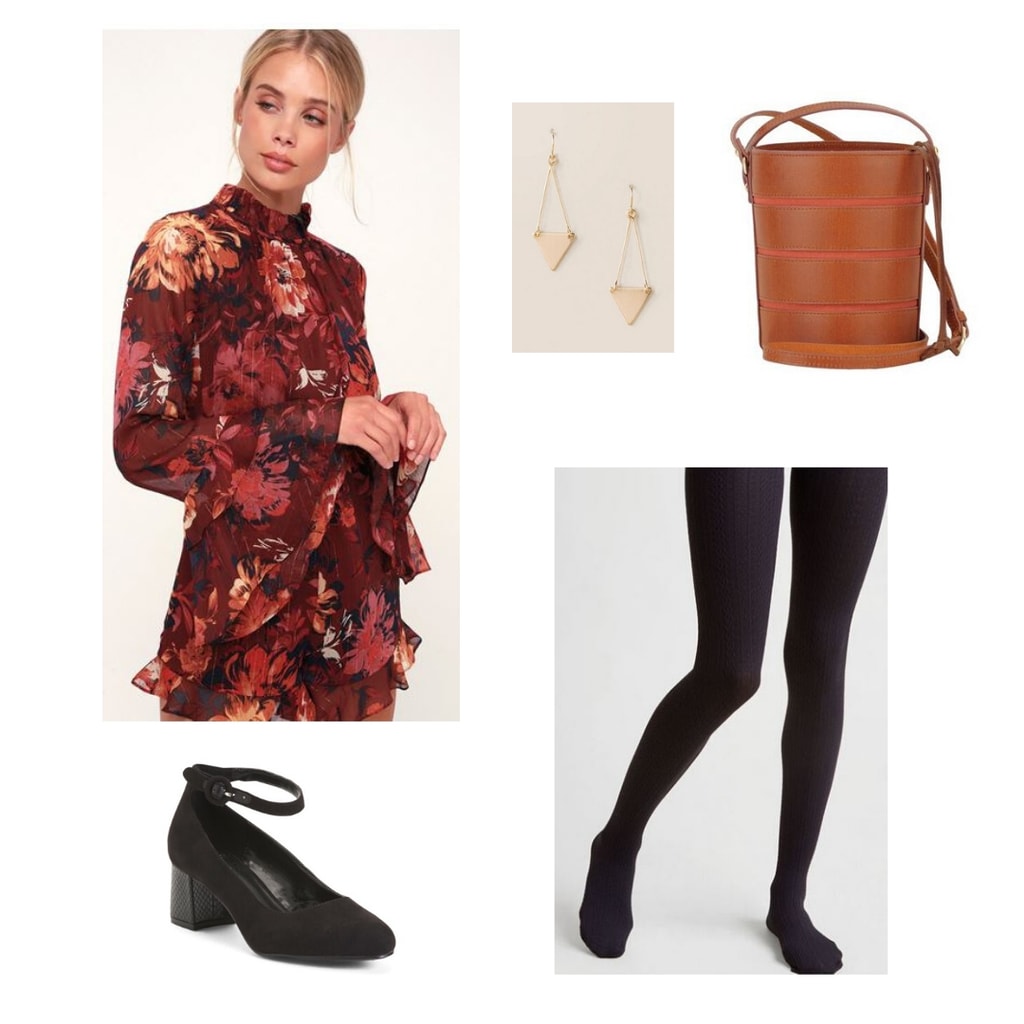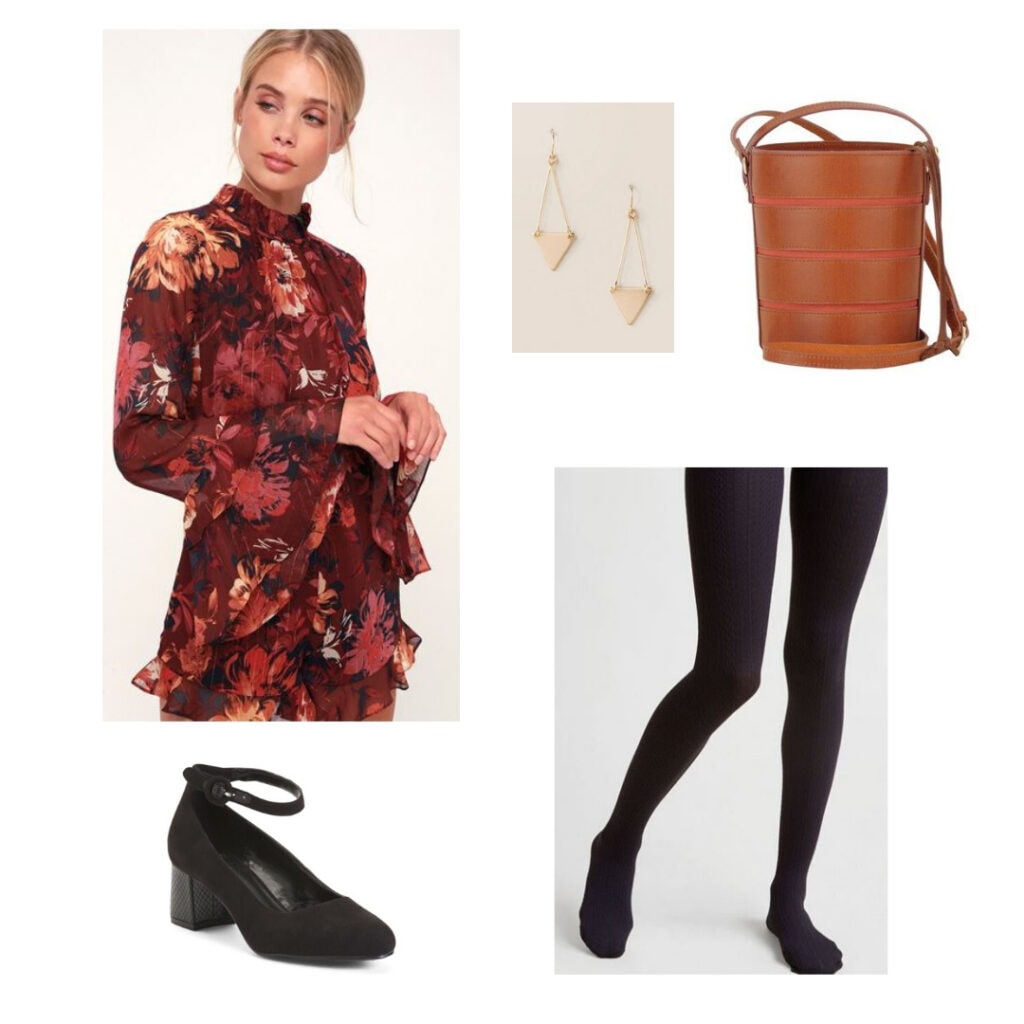 Products: Romper – Lulu's, Tights – Modcloth, Earrings – Francesca's, Bag – Nordstrom Rack, Heels – TJ Maxx
Malls are perfect for winter day trips as you can get some walking in without freezing to death! Check out a local mall or make the day trip to a larger mall in a neighboring city. You're sure to have a blast, even if you're just window shopping and indulging in fro-yo.
I'm a big fan of dressing up a little to go shopping. If you feel good about your outfit, you will feel more confident and the trip will be much more fun.
Instead of going for a standard blouse and jeans, why not try pairing a patterned floral romper with a pair of warm tights? Accessorize with black block heels, gold earrings, and a statement bag that looks more expensive than it is.
3. Fun in the Snow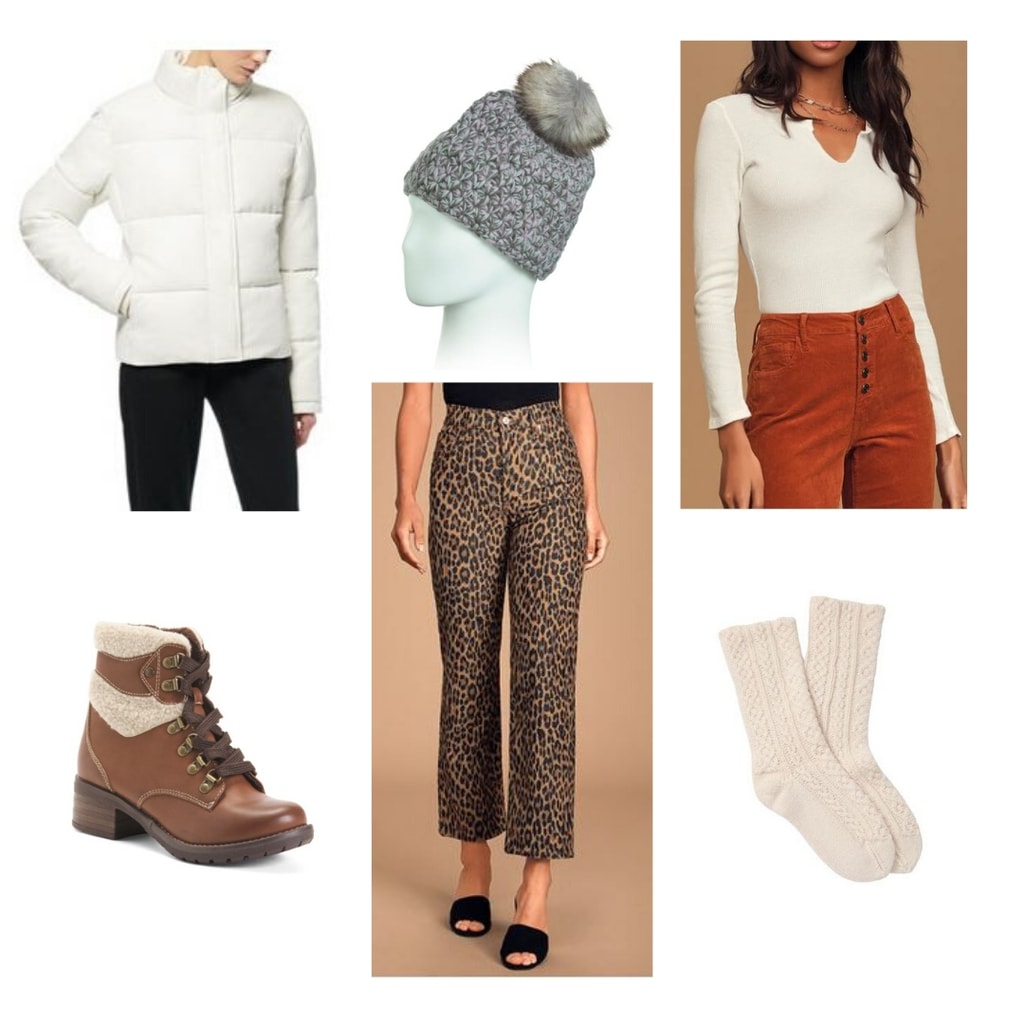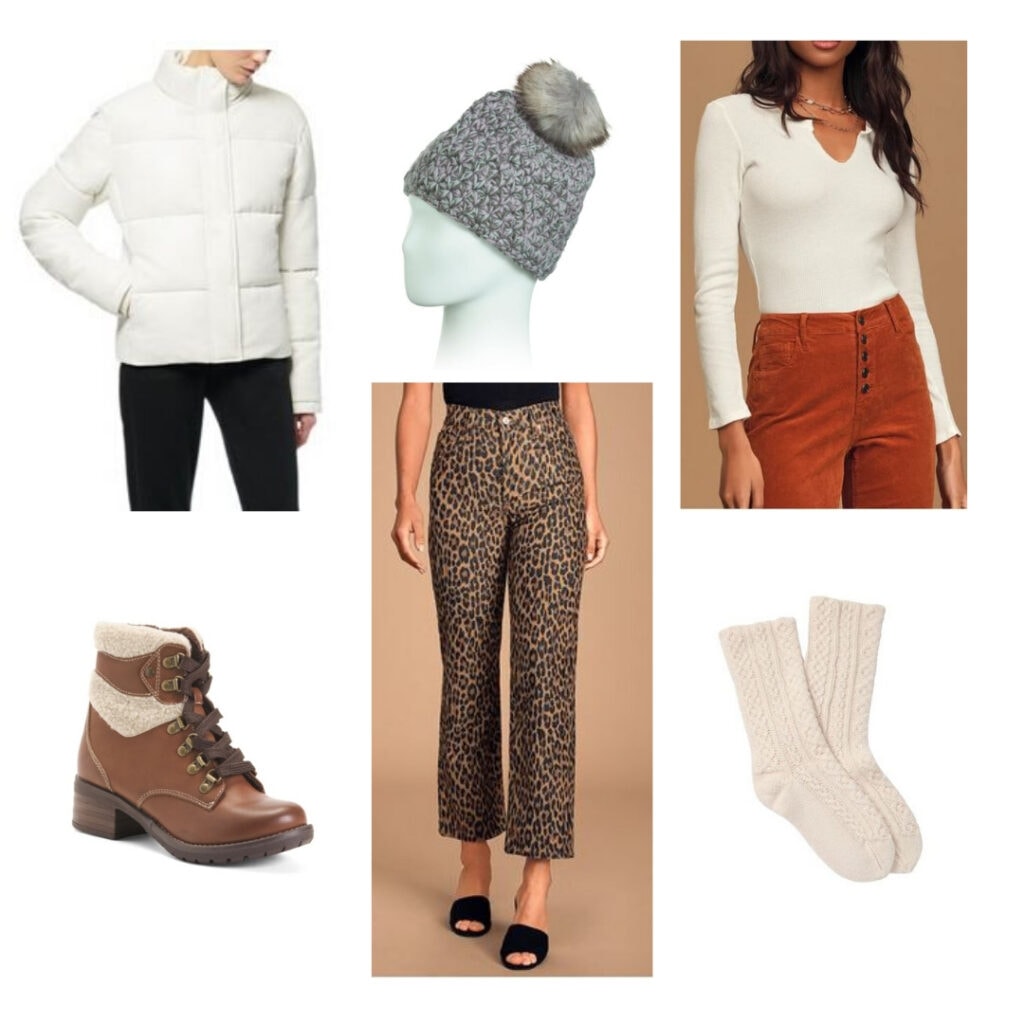 Products: Jacket – Nordstrom Rack, Top – Lulu's, Jeans – Lulu's, Socks – Nordstrom Rack, Boots – TJ Maxx, Beanie – TJ Maxx
If you live within proximity of a snowy destination, take advantage. Ski towns and mountains make great winter day trips — shop, see the sights, and play in the snow!
Let's face it; when we think of dressing for the snow, we probably aren't picturing the most stylish of outfits. However, if you're setting out to experience the winter wonderland, it's possible to add some personal style to your look.
Wear a white thermal top and leopard print jeans for a chic outfit that's full of personality. Layer with a white parka jacket. Add some brown winter boots and warm knit socks, and complete the outfit with a grey beanie!
4. The Simple Change of Scenery: Doing Homework in a Cafe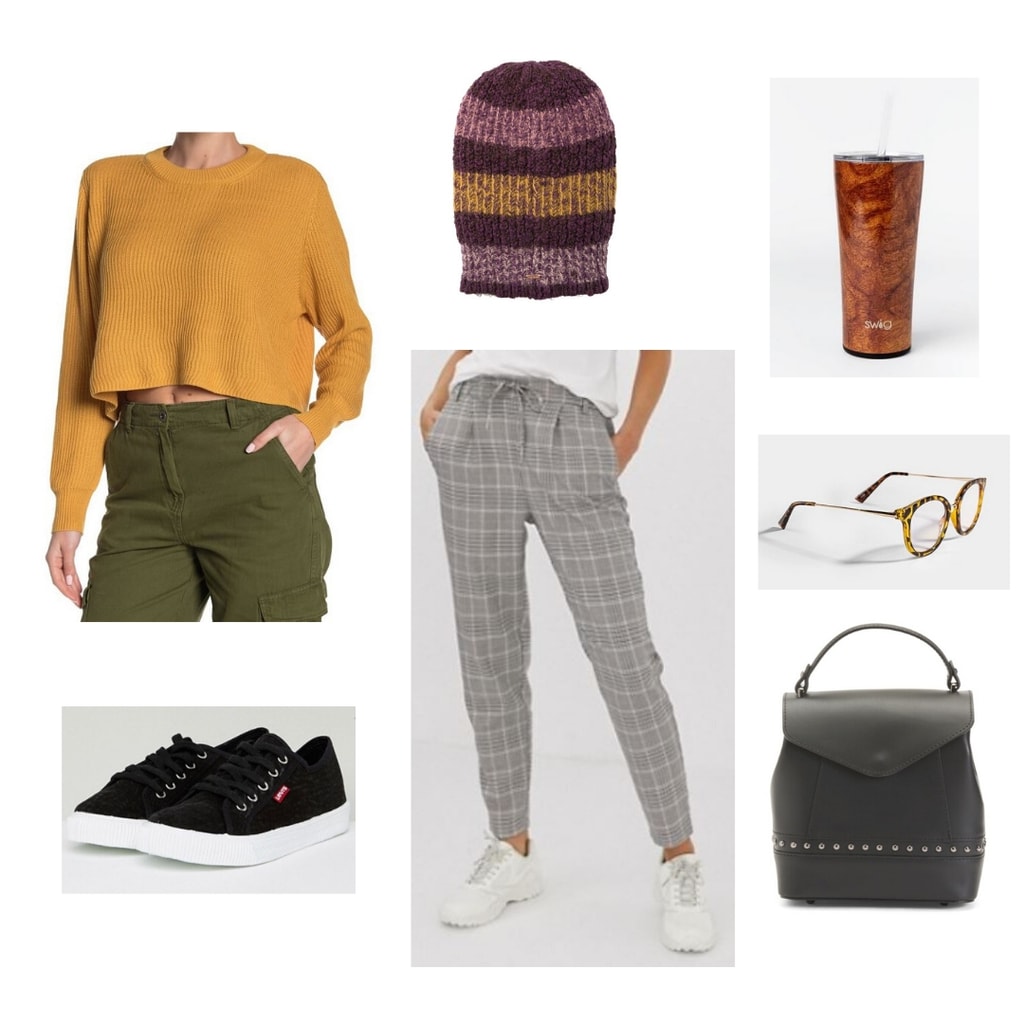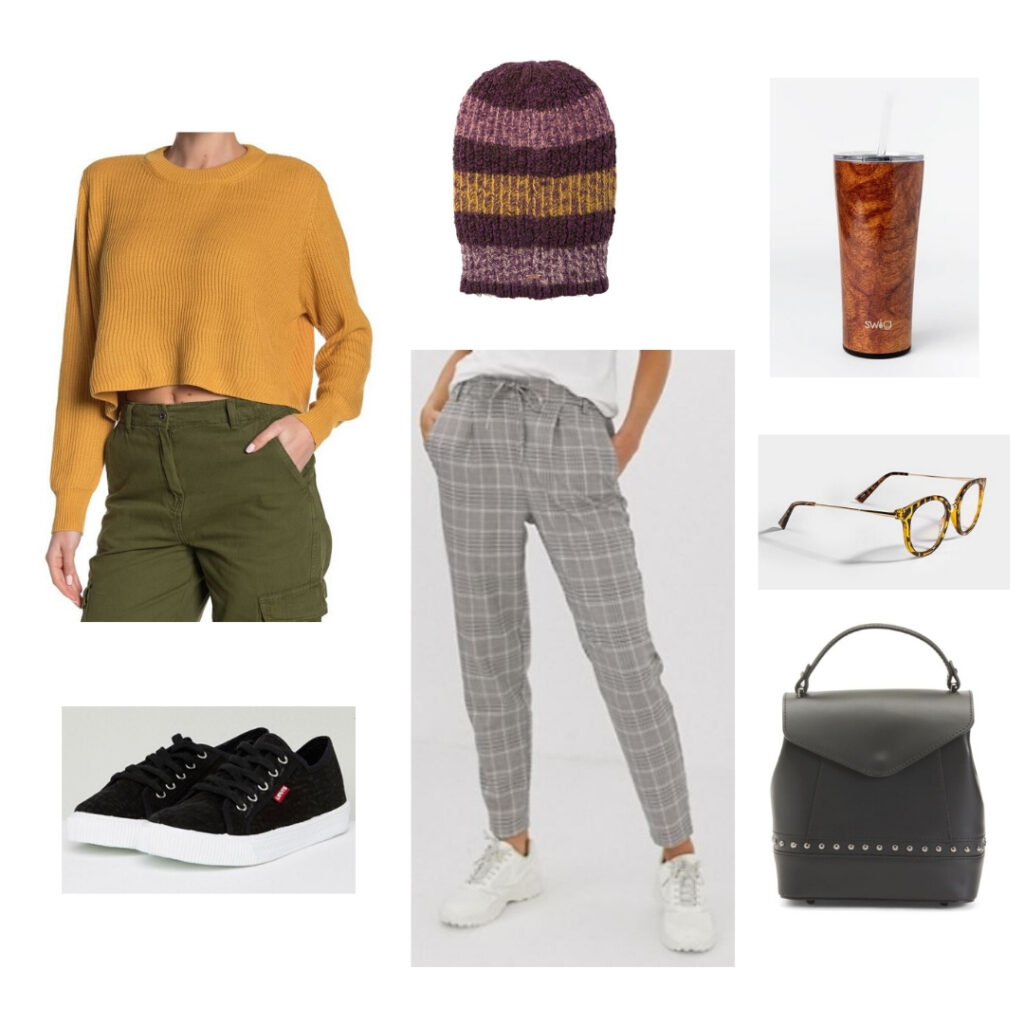 Products: Sweater – Nordstrom Rack, Pants – ASOS, Shoes – ASOS, Beanie – Nordstrom Rack, Tumbler – Francesca's, Backpack – TJ Maxx, Glasses – Francesca's
Okay, this is not the most ambitious of winter day trips, but you'd be surprised at how much a simple change of scenery can impact your mood! If you're a broke student, consider just spending the day studying at a local cafe, instead of in your room. It will brighten your day, guaranteed.
If your weekend plans include getting some homework done in your favorite cafe, you'll want a comfortable outfit that still looks put together.
Pair a bright, cropped sweater with a pair of high waisted patterned pants for a look that incorporates color and texture. Black sneakers keep the outfit casual, and a colorful beanie is perfect for the winter weather.
Accessory-wise, use a black leather backpack to carry your homework. Blue light glasses that match the sweater will protect your eyes while you work on your laptop. Finally, bring a reusable tumbler to be environmentally friendly and make a statement!
5. Going to an Art Museum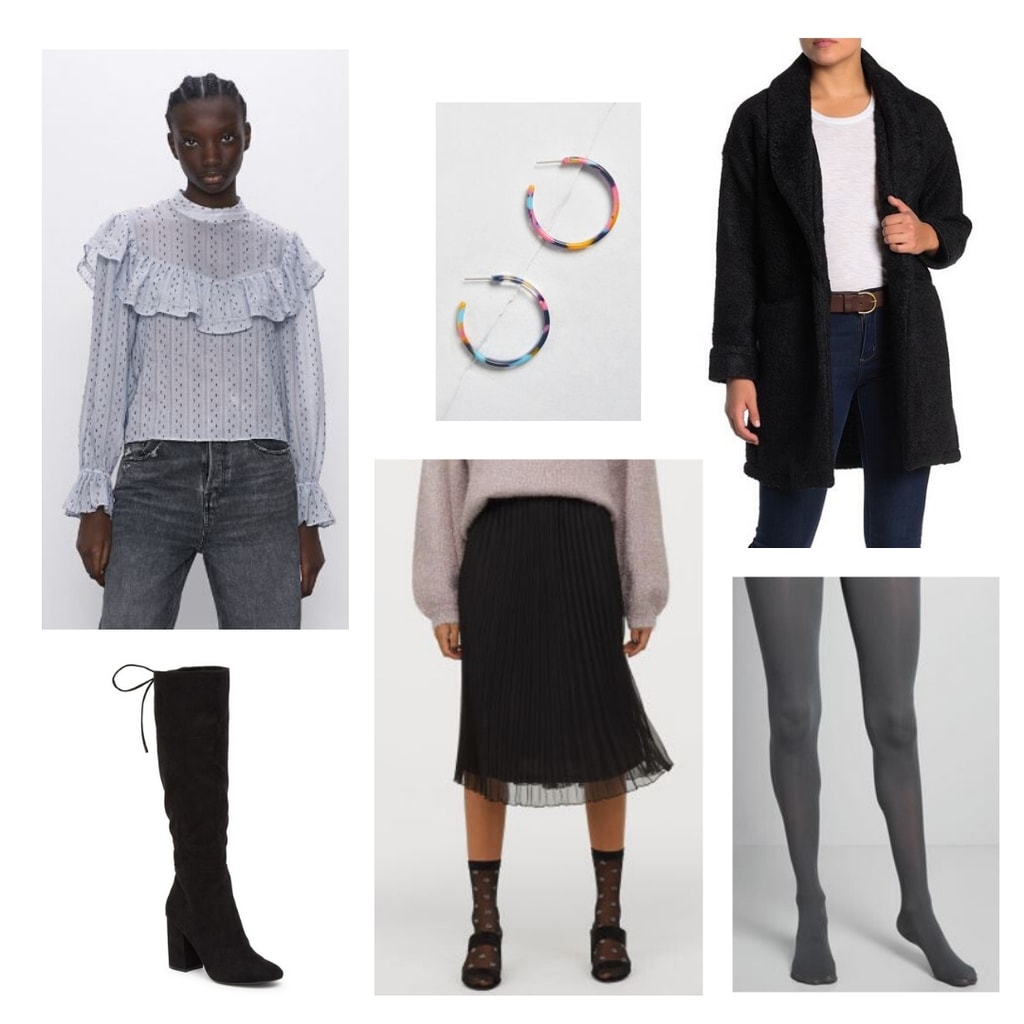 Products: Top – Zara, Skirt – H&M, Coat – Nordstrom Rack, Tights – Modcloth, Boots – Nordstrom Rack, Earrings – Modcloth
Visiting an art museum is a fantastic winter day trip idea. It's fun, it allows you to walk around without freezing, and it's guaranteed to expand your mind.
Spending a day at a museum? Put together an outfit that is fashionable, fun, and appropriate for the weather.
If you're at a museum in a big city, or at an art gallery, people tend to dress up a bit more. Use a calm color palette and dress in layers. This will make it easy to incorporate many different textures of fabric into a unified look.
For this blue, black, and grey look, juxtapose a delicate blue blouse with a pleated midi skirt. Grey tights, knee-high boots, and a coat will help you accessorize and stay warm. Add a pop of color with acrylic hoop earrings.
Which of these winter day trip outfits would you wear?
How do you show off your style in the winter? Let us know in the comments!