Products L-R: Revolve, Free People, Revolve
It's duster season! If you aren't already familiar with these summer wardrobe wonders, it's time you were introduced.
These lightweight coats are trending everywhere and can be found in a million different styles perfect for summer. These boudoir-inspired items are so chic and glamorous, plus they're not too warm to wear in hot weather. Below are two of the many ways to wear your duster this spring AND summer!
How to Style a Duster Coat – Outfit for Class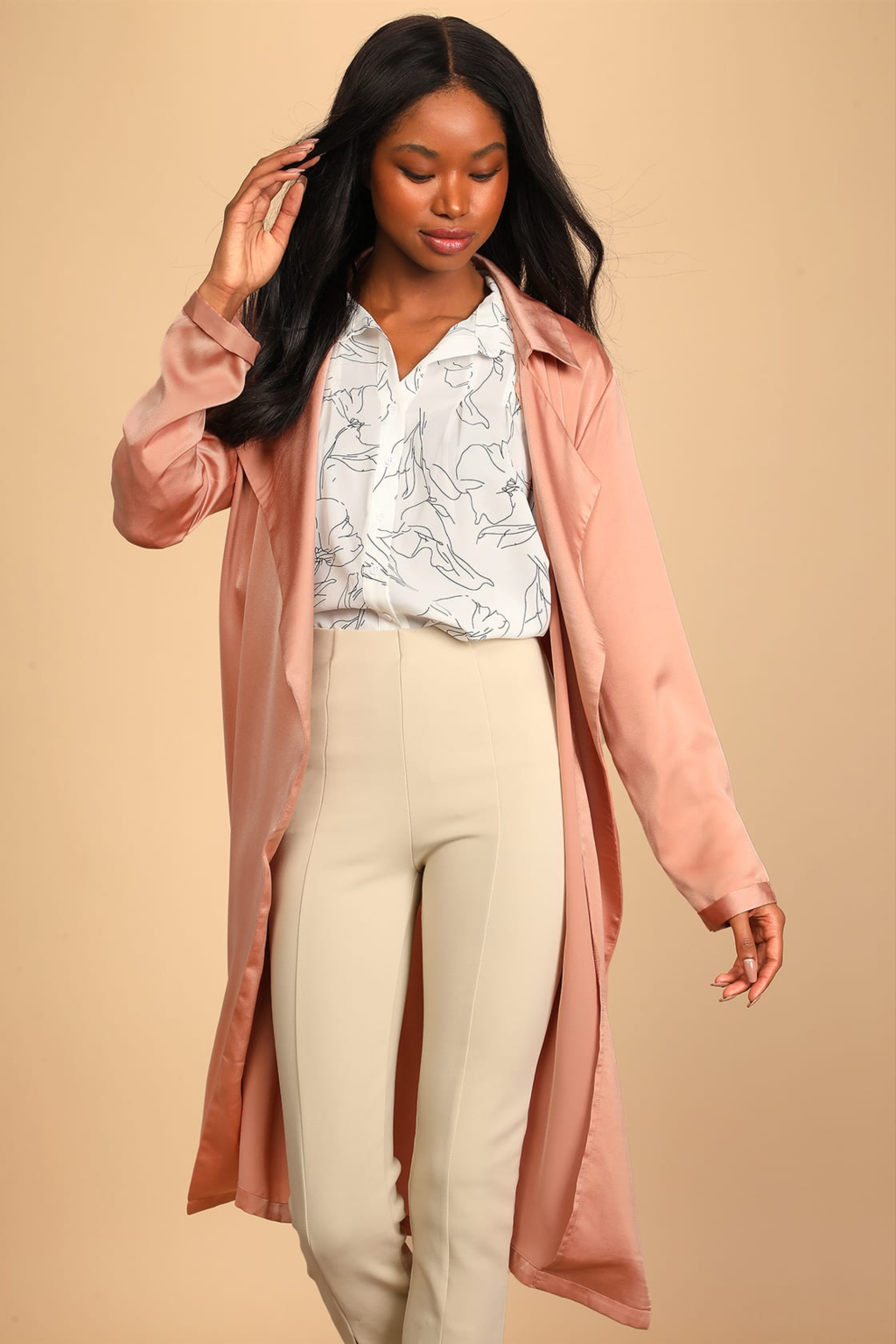 This pretty duster jacket from Lulus is so chic and looks way more expensive than it is. We really like this duster because of its beautiful blush color and its luxe material. 
Blush pink is practically a neutral so it's easy to style with a variety of outfits. Here, the jacket is styled with a white button-down blouse and simple beige trousers (so trendy this season). . Just grab a bag and some loafers and you've got a killer outfit for class. (Bonus: This outfit would totally work in a business casual setting, too!)
How to Style a Duster Coat – Outfit for Going Out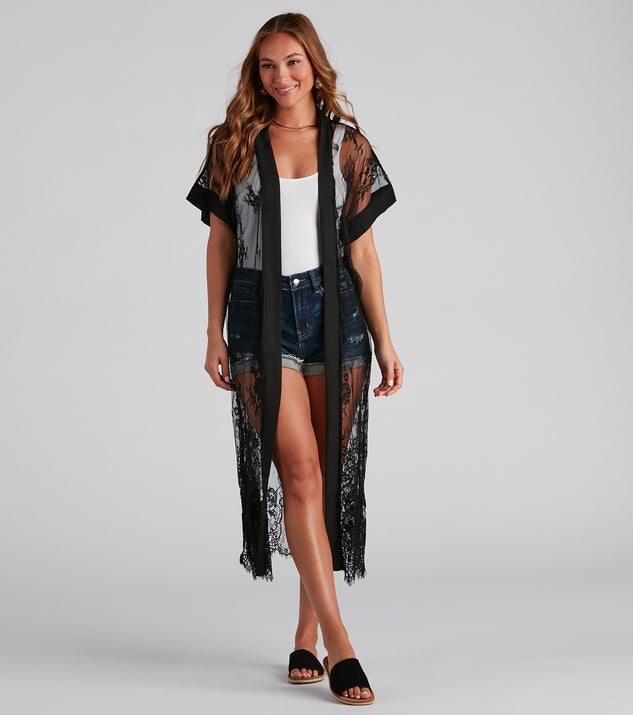 This outfit would be absolutely perfect for wearing on a summer night out when you don't really need a jacket but you want to cover up a little. In fact, this is the kind of outfit you could wear alone during the day and throw a duster over for a night out.
This black lace duster jacket is the perfect mix of glam and casual — it will work with pretty much any outfit! I love it dressed down with the denim shorts and white bodysuit seen here. You could definitely add a mule heel to this, but honestly, I love this look with flat sandals. So pretty!
We want to hear your take on duster coats!
Dusters are great pieces to have in your closet. What type of duster will you be wearing this summer? Comment and let us know!
Related posts: