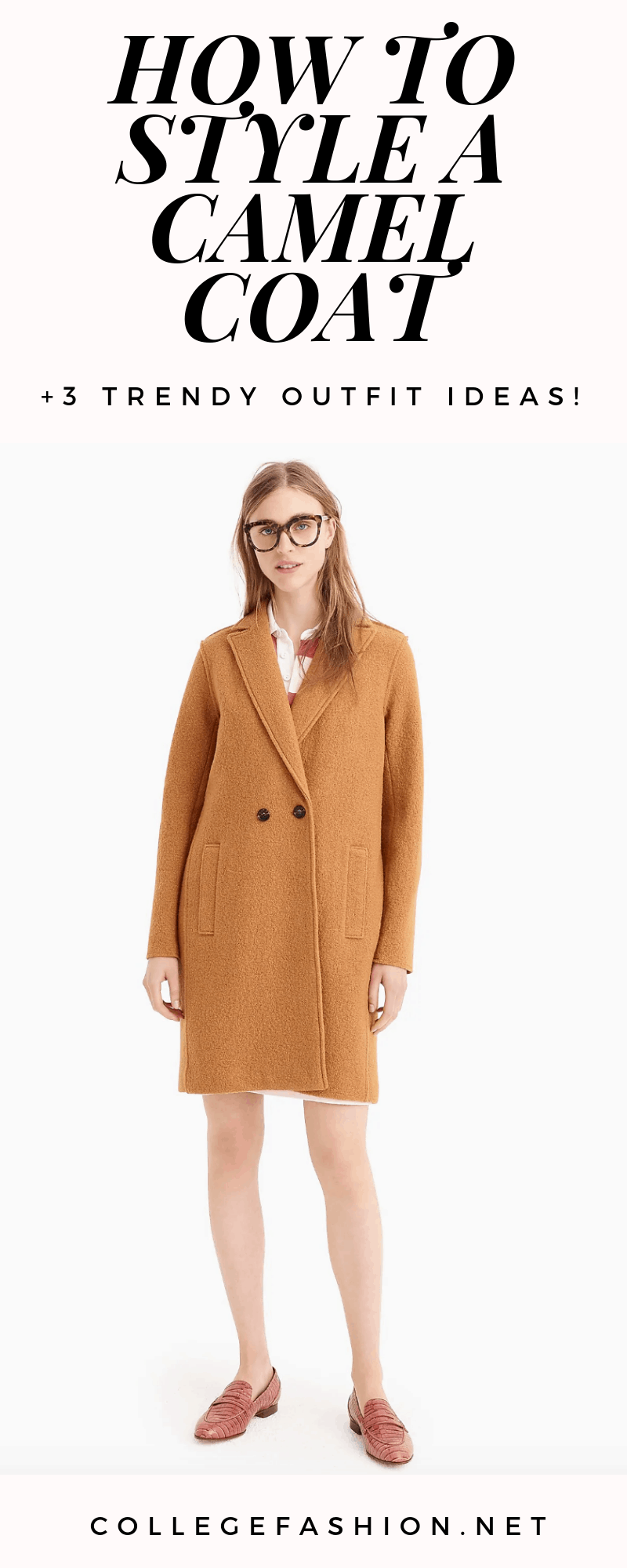 Everyone has a different opinion on what is considered a wardrobe essential, but there's consensus on our featured item today, the camel coat. The camel coat is a must-have for any and every occasion, your trustworthy outerwear choice for the cold months.
This camel coat that I picked out is worth the investment and will last you many winters: J.Crew's Daphne topcoat in Italian boiled wool. Not only is it made in great quality and will keep you warm, the fit of this coat is classic and will not go out of style. (It's currently sold out in many sizes due to the holidays but since this is a staple J.Crew piece, we're betting it will be restocked very soon!)
Here are three outfits to show you how to style your camel coat:
1. Street-style inspired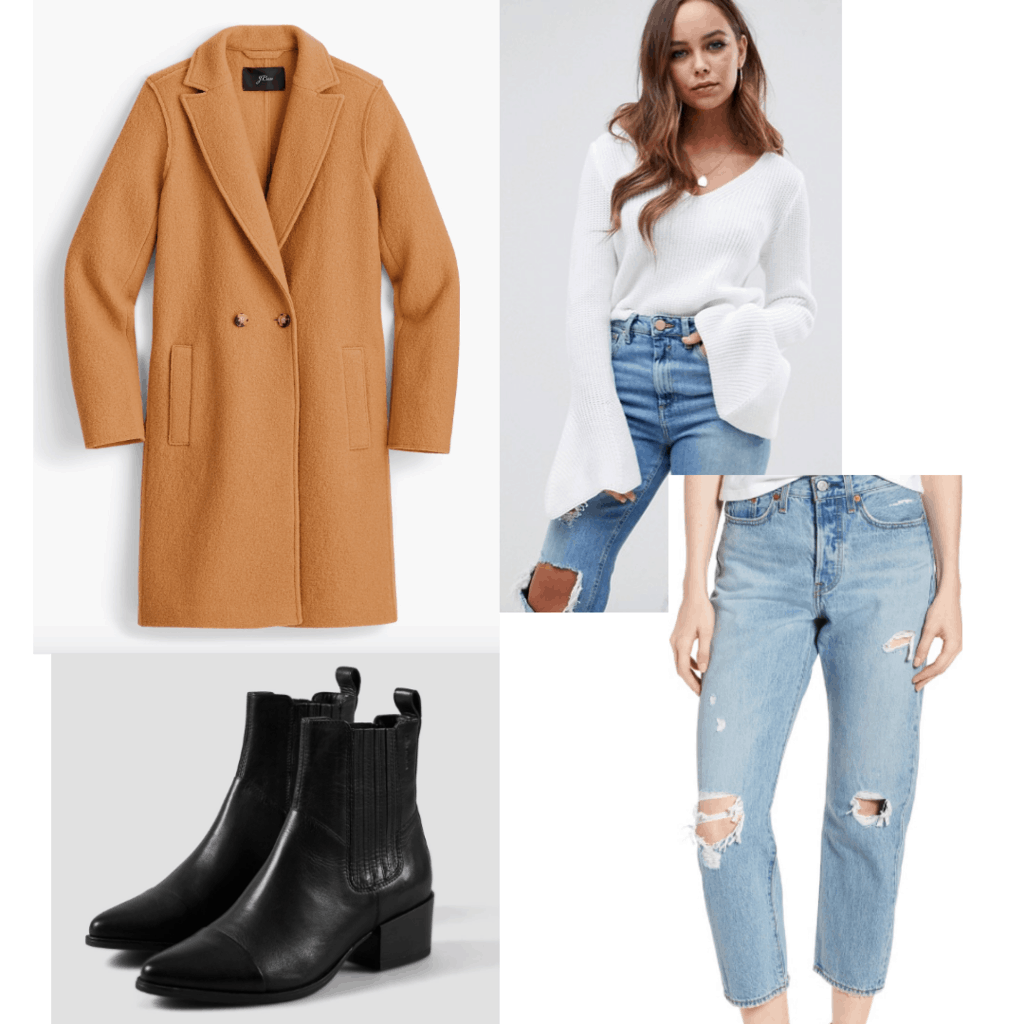 Products: Coat – J.Crew, Sweater – ASOS, Jeans – Levi's, Boots – Vagabond
Camel coats have a sense of professionalism and fanciness to them – but that doesn't mean they can't be worn casually either! This is a typical Instagram girl uniform right now: pair your camel coat with a sweater (add flair to your sweater with this one with flared sleeves – see what I did there?) and straight jeans, then complete the outfit with a pair of black ankle boots and BAM! Your street style is on point.
2. Statement-making patterns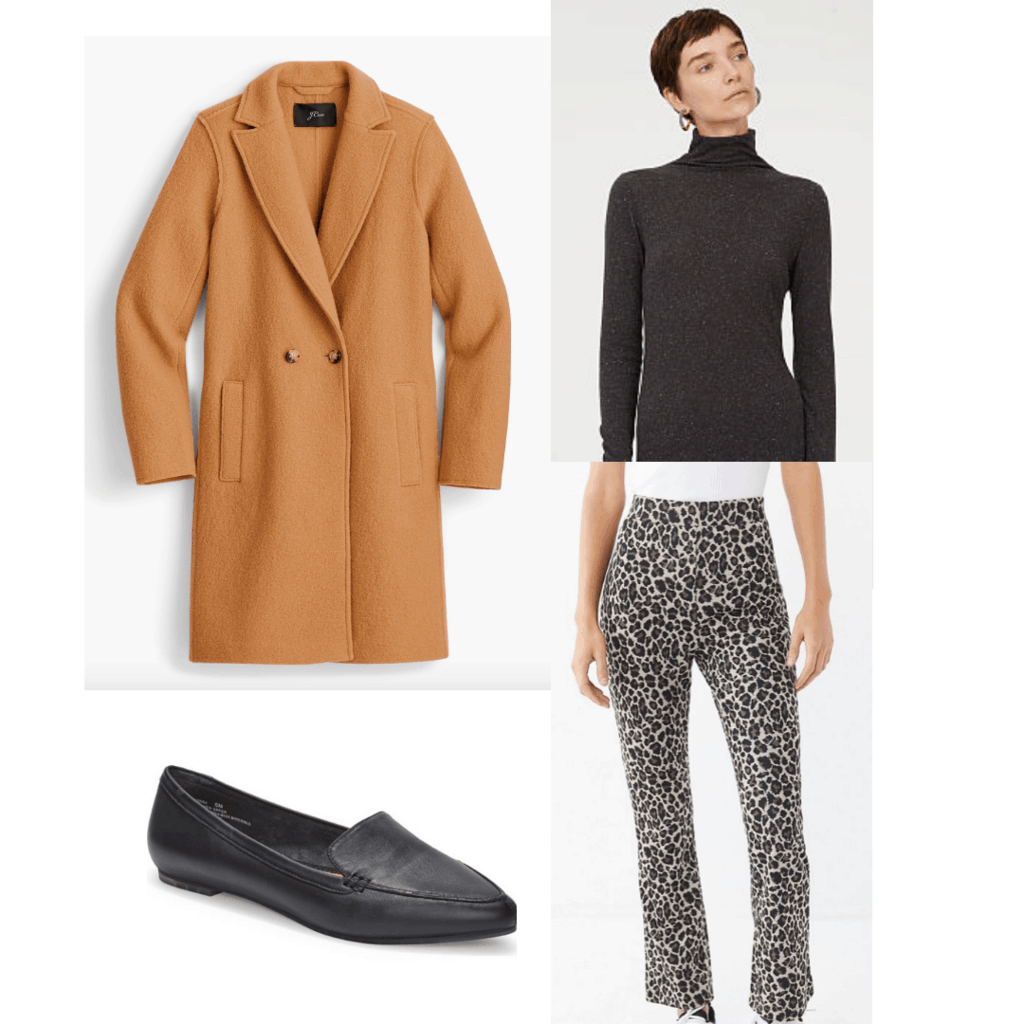 Products: Coat – J.Crew, Turtleneck – Club Monaco, Pants – Urban Outfitters, Loafers – Nordstrom 
I love making use of patterns and colors in the winter time, especially with my bottoms because that's often the only item of clothing that manages to peek out from my thick winter jacket. Make a statement with a pair of bold-patterned bottoms (in this case, pants in one of the trendiest prints of 2018, leopard), and balance the drama with muted colors in the rest of the look.
3. Dress to impress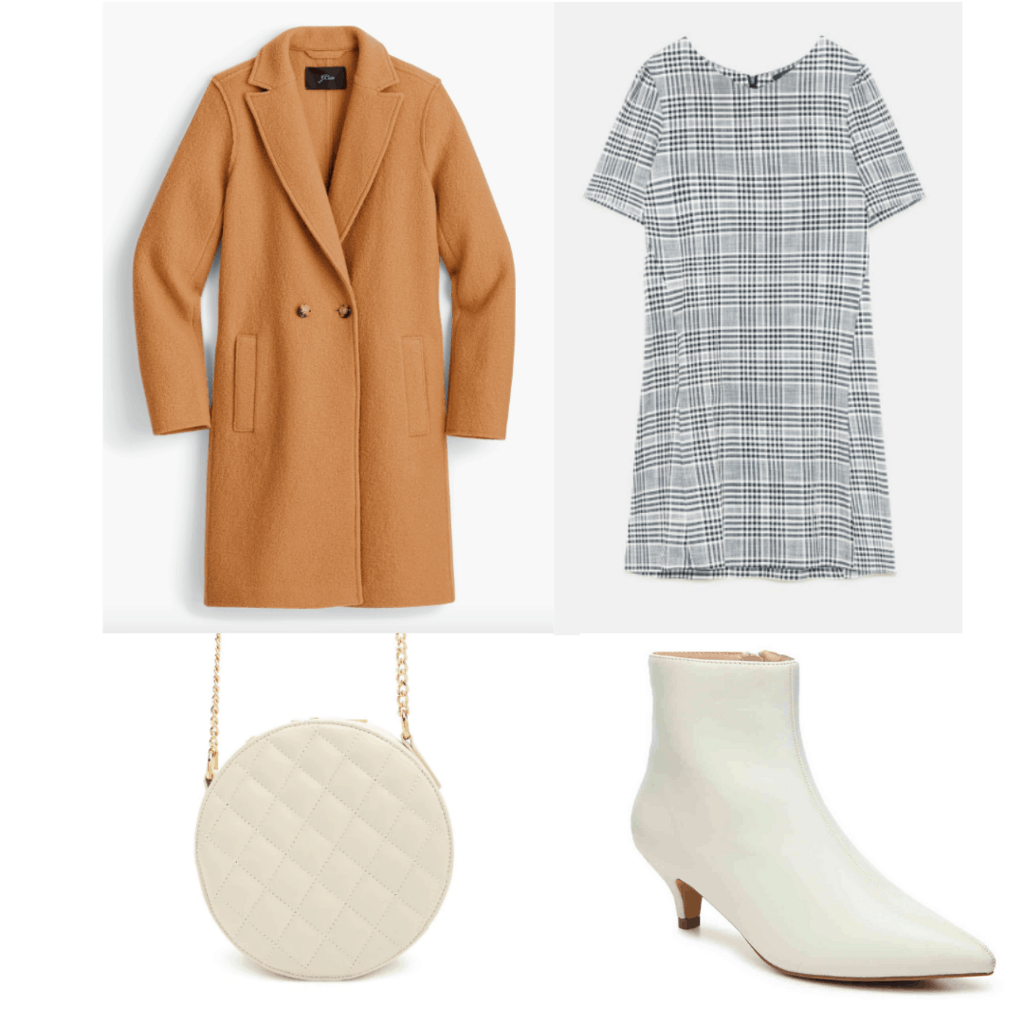 Products: Coat – J.Crew, Dress – Zara, Purse – Forever 21, Shoes – DSW
It can't be a versatile coat if it doesn't go well with a dress! What's great about a camel coat is that camel goes well with all colors. I love this dress as it is perfect for the holidays – a simple silhouette with a classy plaid pattern. This dress can be easily dressed up with a pair of white booties and a cute faux-leather crossbody bag.
There you go! Here are three ways on how I would wear a camel coat.
Do you own a camel coat? How do you prefer to style it? Do you have any outfit ideas? Which of these outfit ideas is your favorite? Share with us in the comments below.