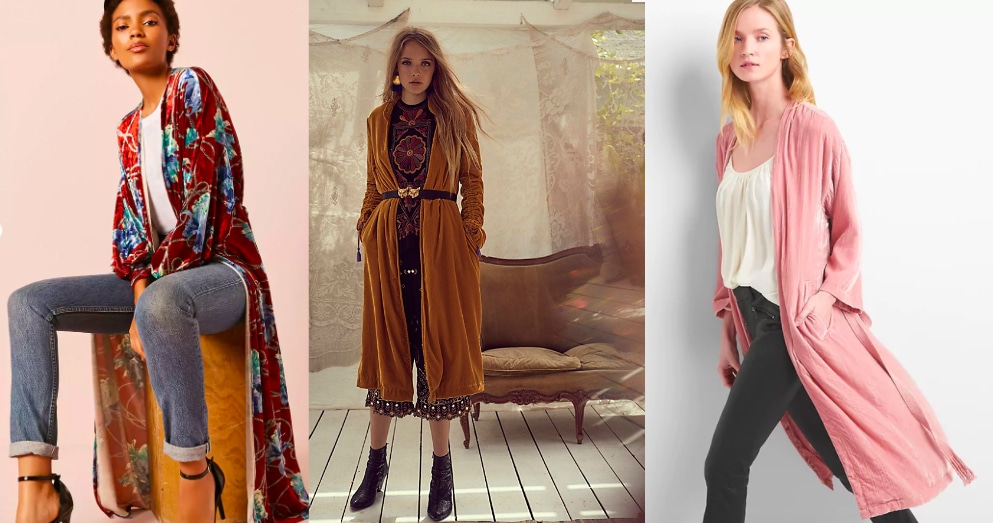 There's no doubt about it: velvet is the fabric of winter 2017/2018. Velvet dusters are a luxe take on your favorite cardigan style. These floor-sweeping styles are now available in every color and pattern you could possibly dream up.
Dusters are a simple piece that add a high-fashion vibe to any casual jean-and-tee look, so naturally we love them. Adding velvet to them is like a dream come true for us. Count us in.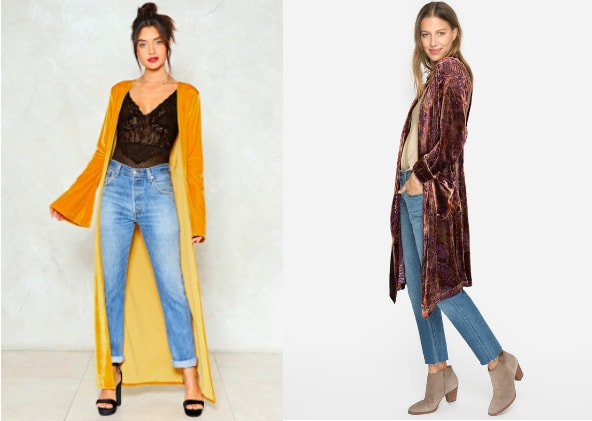 Would you wear a velvet duster?
Is this style one you'd love to wear? If yes – how would you wear it? Let us know below in the comments!