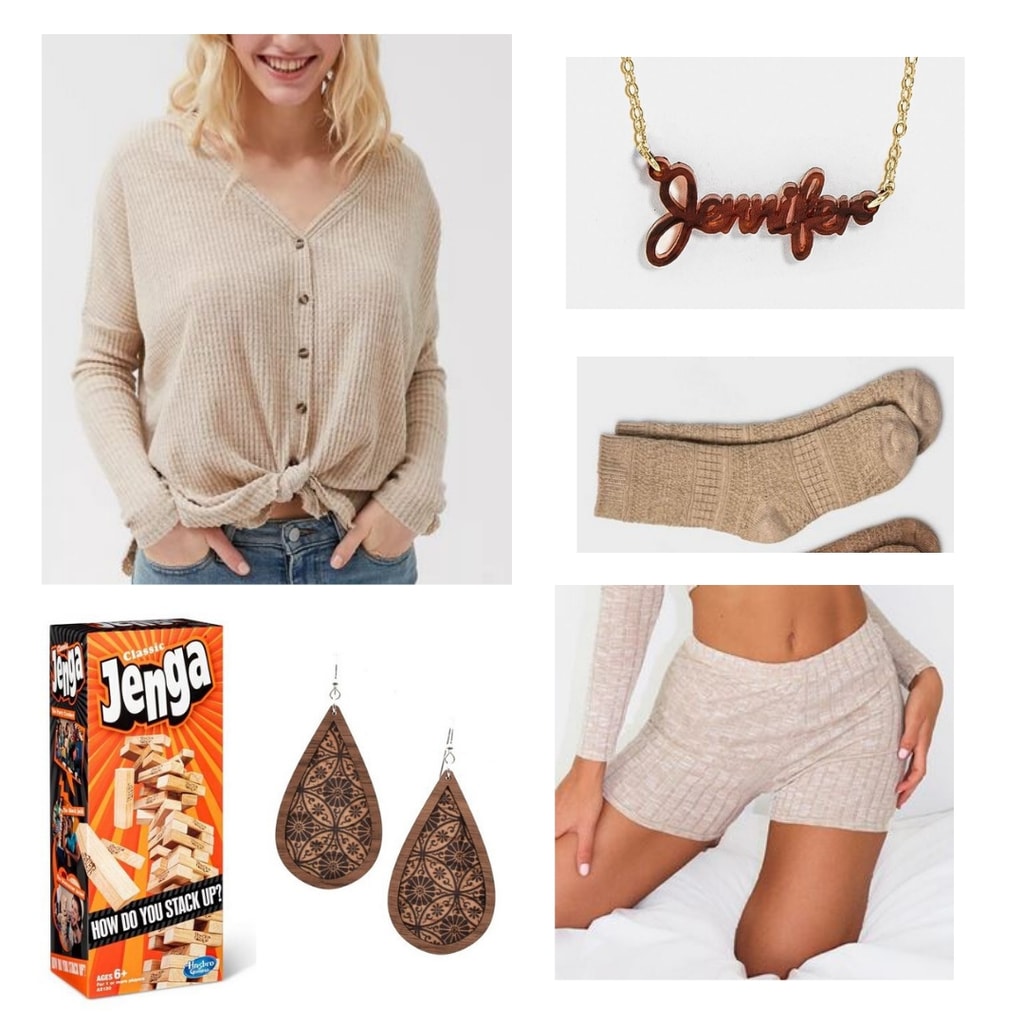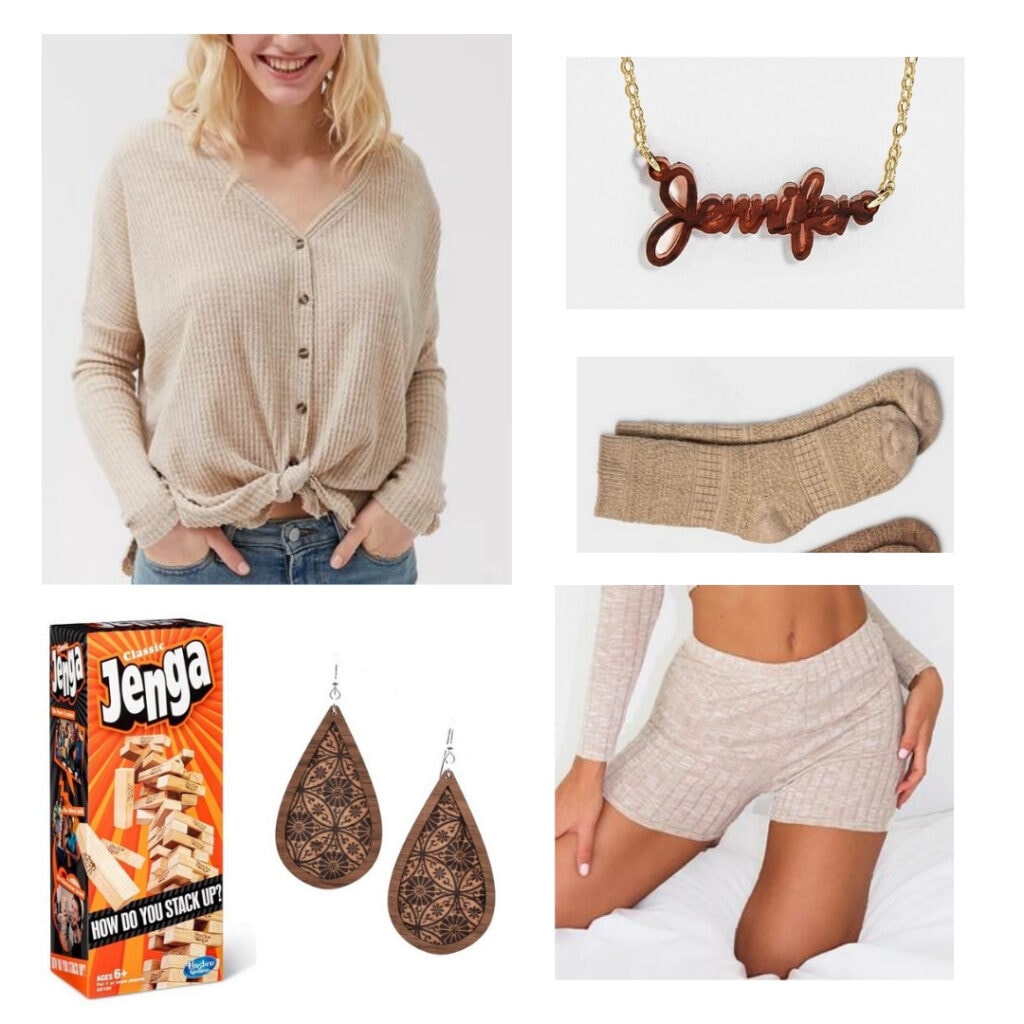 With all the time we are spending at home lately, many of us are having fun with board game nights. Whether in person or virtually, classic board games are a great way to spend time with family and friends.
However, did you know that board games can also make great inspiration for some creative outfits?
Since the point of board games is to have fun, they make it easy to come up with quirky game-inspired looks. To put together outfits, simply take inspiration from the colors, patterns, and other elements in the games.
I've put together some college loungewear outfits based on four classic board games. The looks are distinctly different styles, plus, they are all made of cozy loungewear so they'll be perfect to wear to your next game night!
From a cozy, Jenga-inspired monochromatic outfit to a fun, tie-dye Candy Land look, read on to find your new favorite lounge look.
Monopoly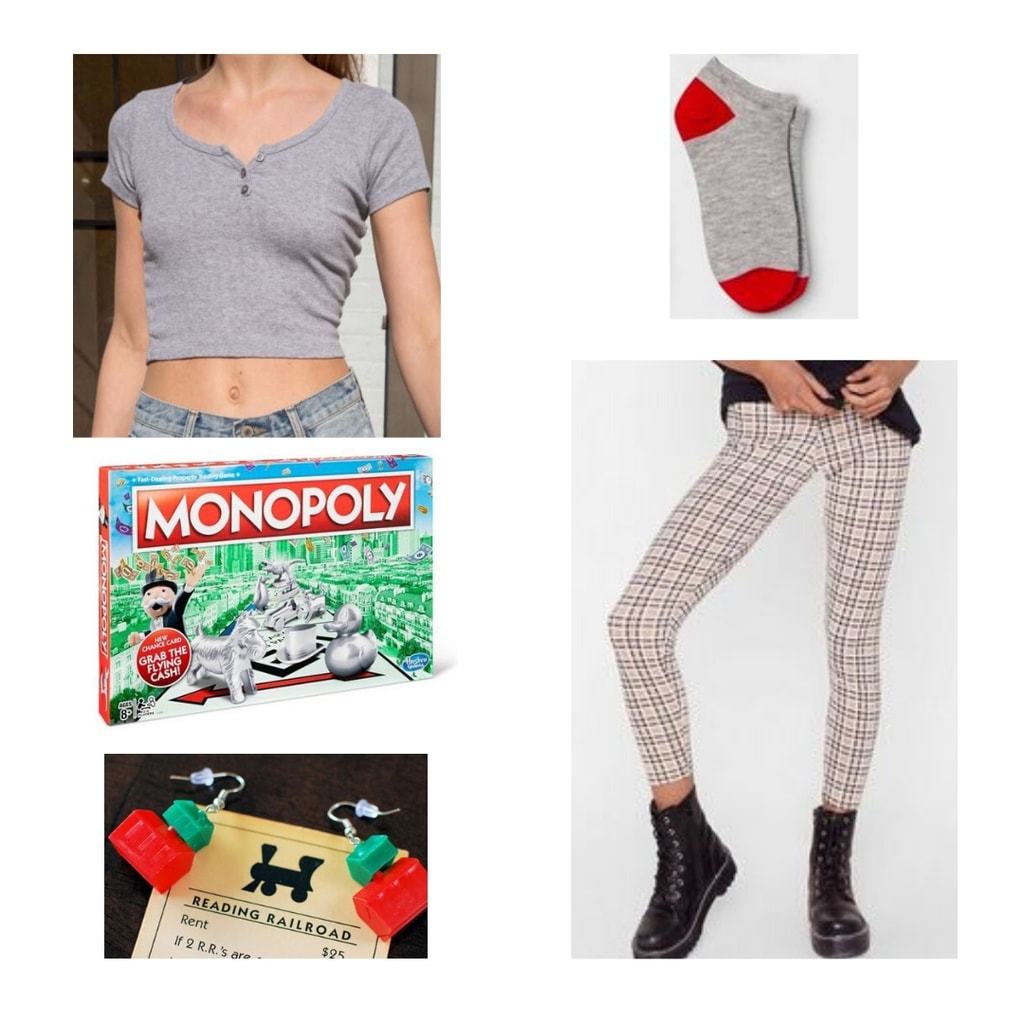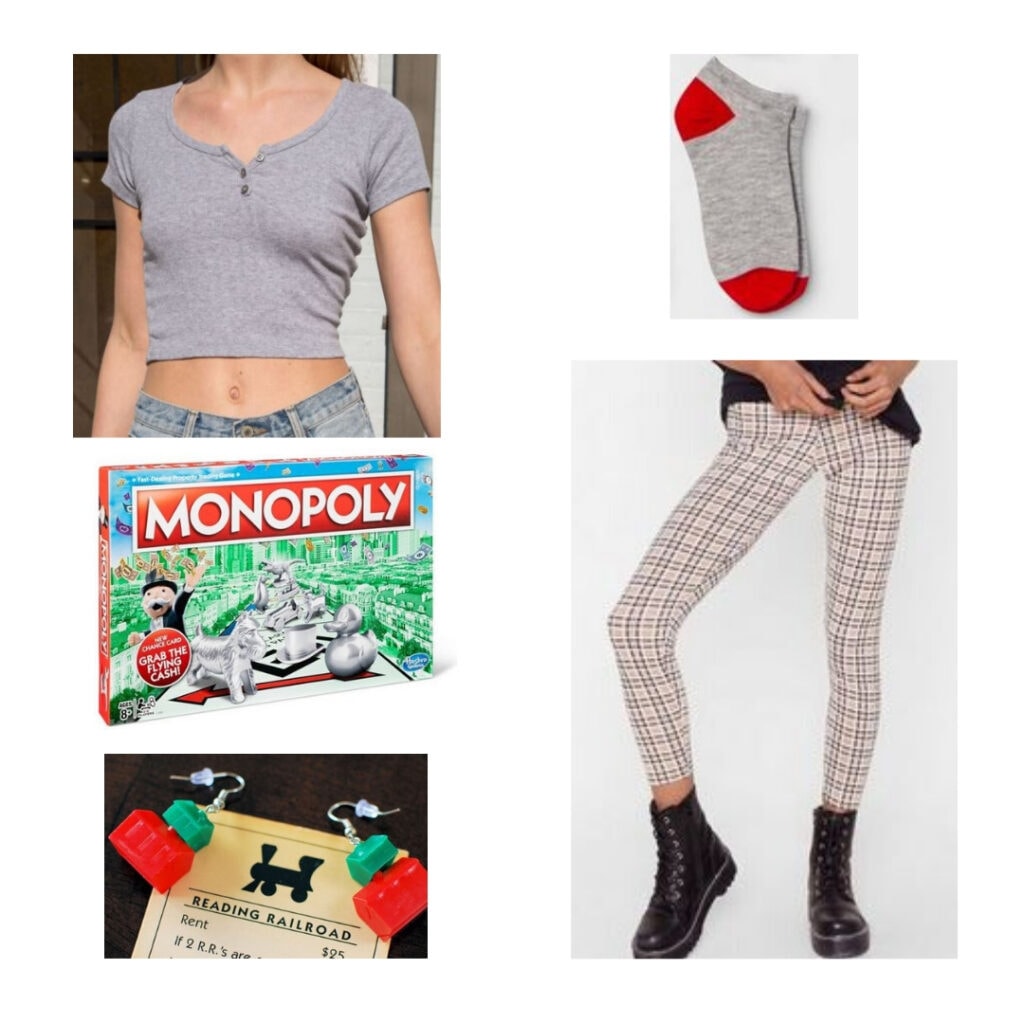 Products: Top – Brandy Melville, Leggings – Nasty Gal, Socks – Target, Earrings – Etsy, Game – Target
We can't have a post on board game fashion without a Monopoly-inspired look! This outfit is simple and affordable, but also trendy and fun.
Light plaid leggings inspired by the design of the classic board game will make you look ready for business while you "buy" properties. Pair the leggings with a comfortable grey top inspired by the silver game pieces. Red and grey socks bring in a bold pop of color as seen in the Monopoly packaging design. Add a clear reference to the game with some fun earrings made out of pieces from Monopoly.
Yahtzee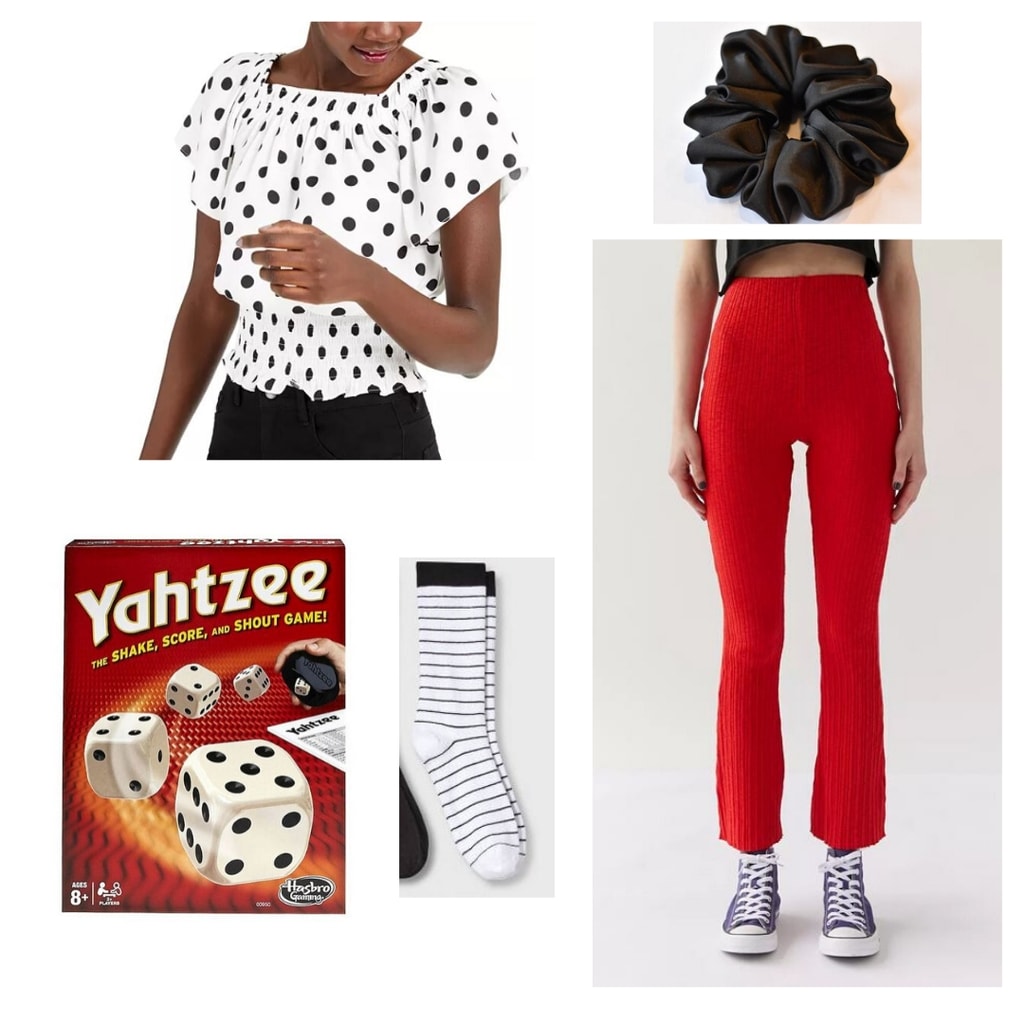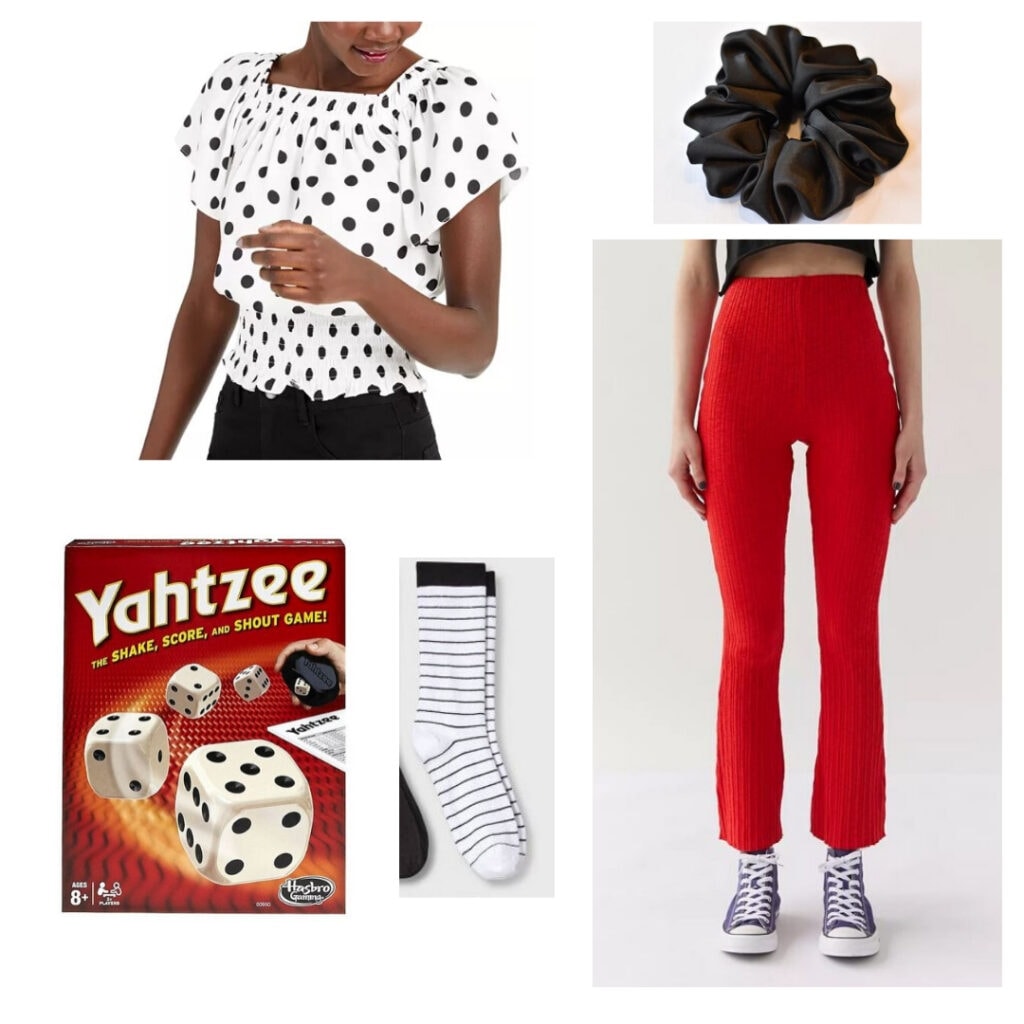 Products: Top – Macy's, Pants – Urban Outfitters, Socks – Target, Scrunchie – Etsy, Game – Target
This bold outfit derives its colors and patterns from Yahtzee's game pieces.
The dice inspired the pattern of the black and white polka dot top. Bold red pants referencing the iconic packaging are a comfortable addition. Striped socks inspired by the Yahtzee notepads keep the outfit cozy, and a black scrunchie completes the look.
This outfit is casual and comfortable, and it's also easily worn as an everyday look.
Jenga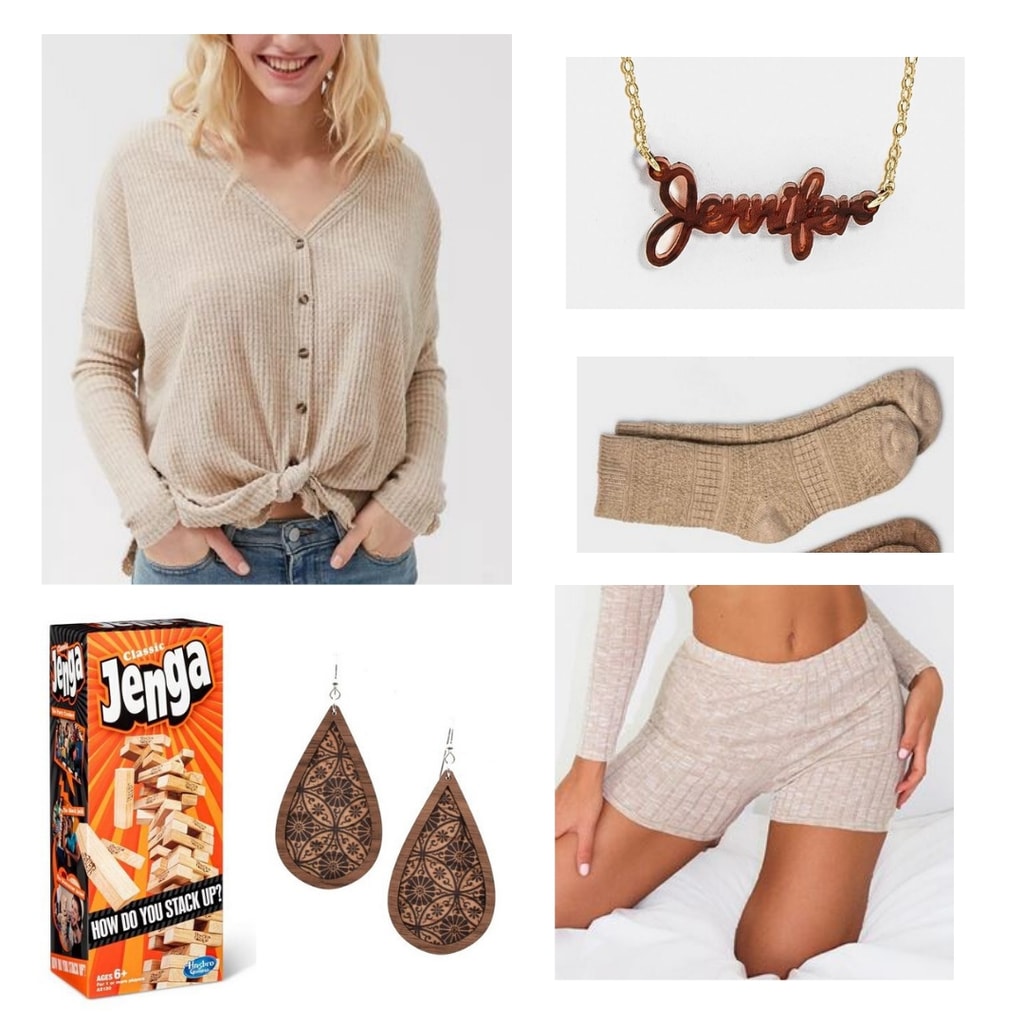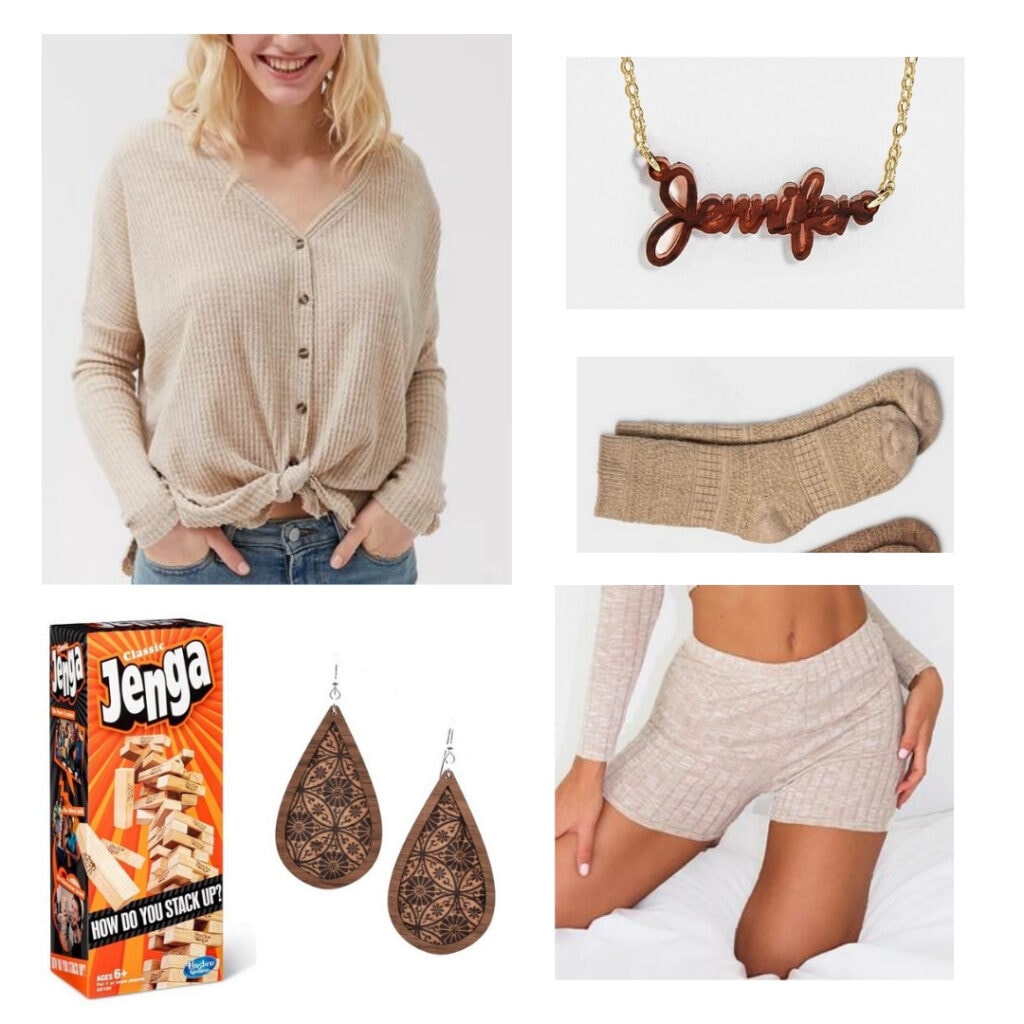 Products: Top – Urban Outfitters, Shorts – Pretty Little Thing, Earrings – Etsy, Necklace – Bauble Bar, Socks – Target, Game – Target
At first glance, Jenga doesn't seem like it would be the most interesting inspiration for an outfit, but the wooden pieces can actually inspire a chic monochromatic look!
Choose cozy knit pieces in a tan, wood-like color. Incorporate some real wood into the outfit with floral earrings. Each Jenga piece has the Jenga logo burnt into the side, so accessorize with a dark brown name necklace. Add even more texture to this monochromatic loungewear look with a pair of tan knit socks.
Candy Land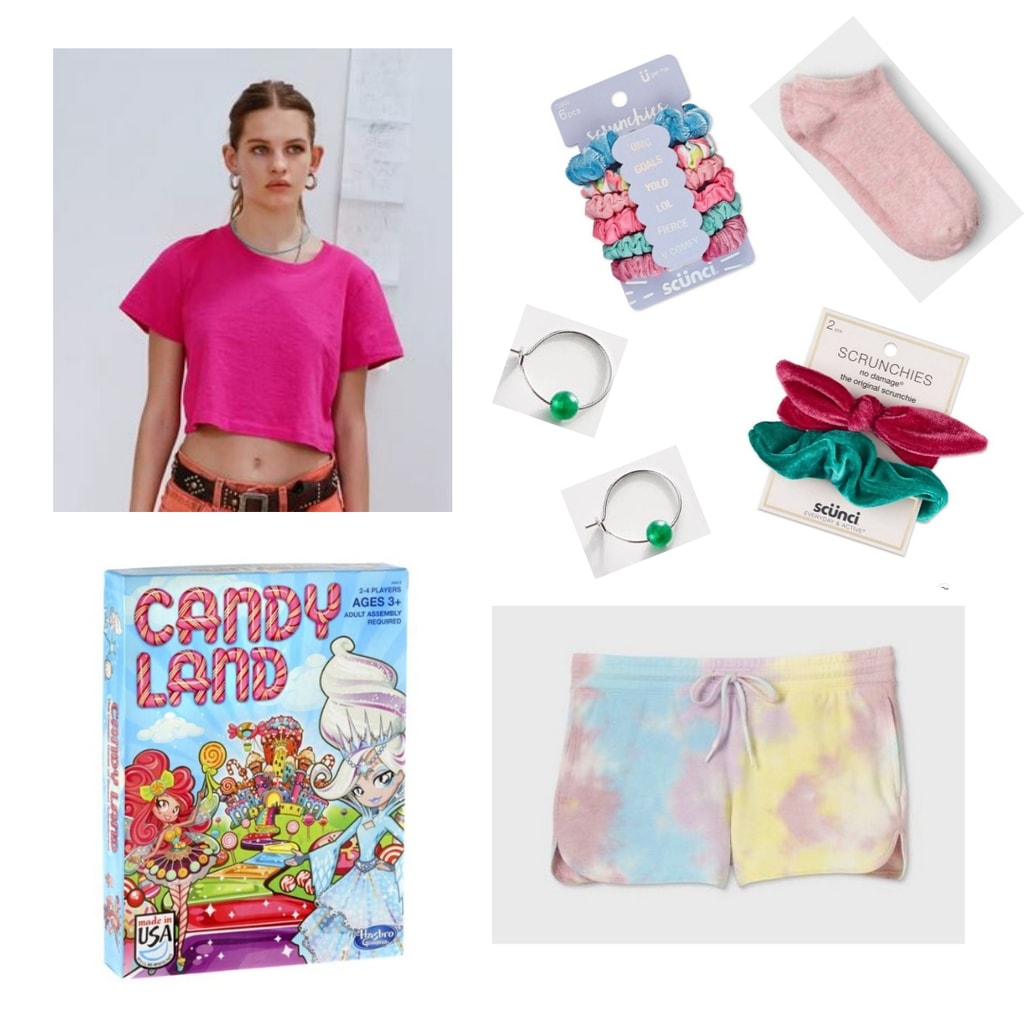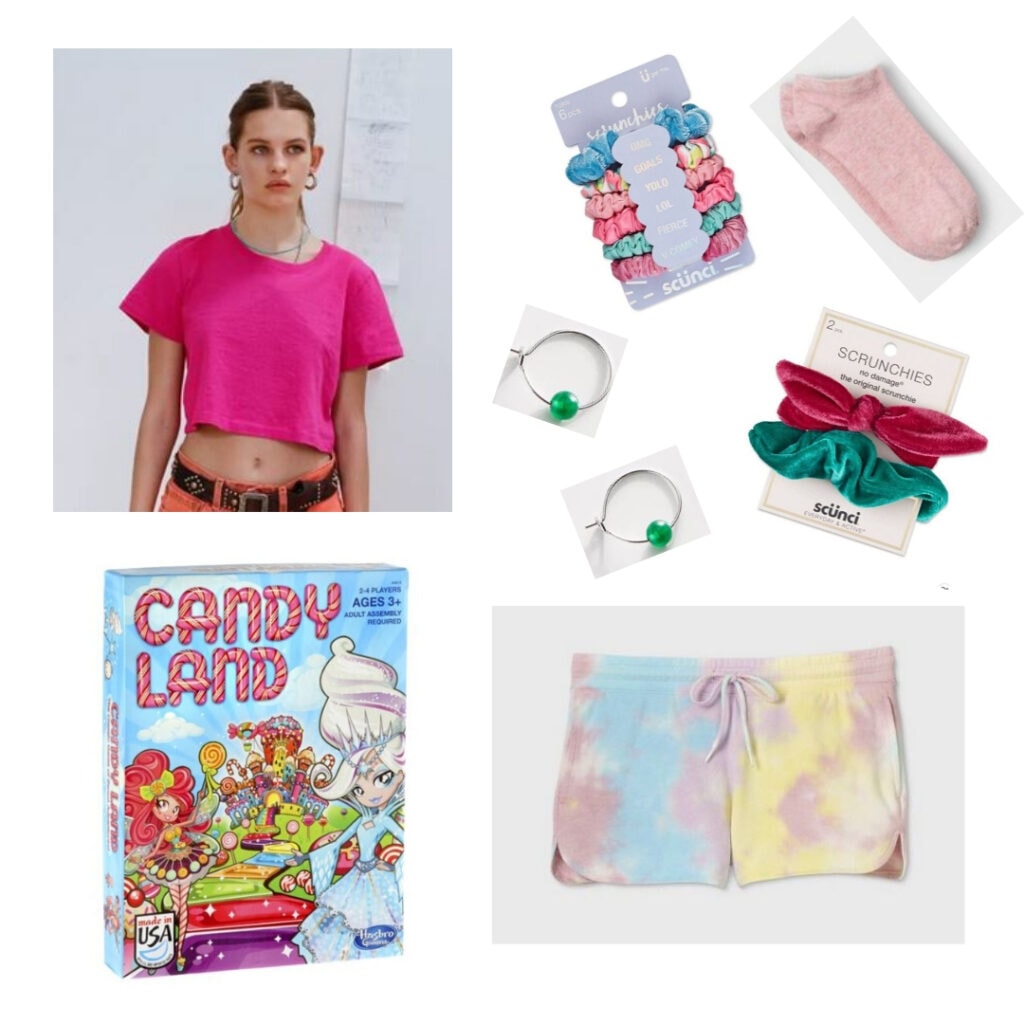 Products: Top – Urban Outfitters, Shorts – Target, Earrings – Urban Outfitters, Bow Scrunchies – Target, Scrunchies – Target, Socks – Target, Game – Walmart
Candy Land is such a bright and colorful board game, so makes for fun, playful inspiration for outfits.
The sweet color palette easily translates to a pair of on-trend pastel tie-dye shorts. Pair the shorts with a bold pink crop top. Wear scrunchies in your hair or on your wrists to bring even more colors, and patterns to the outfit. The velvet bow scrunchies add more texture. Light pink socks and bold green earrings complete the look.
Would You Wear Any of These Loungewear Looks?
Have you been playing any board games while at home? Which is your favorite? Let us know in the comments!