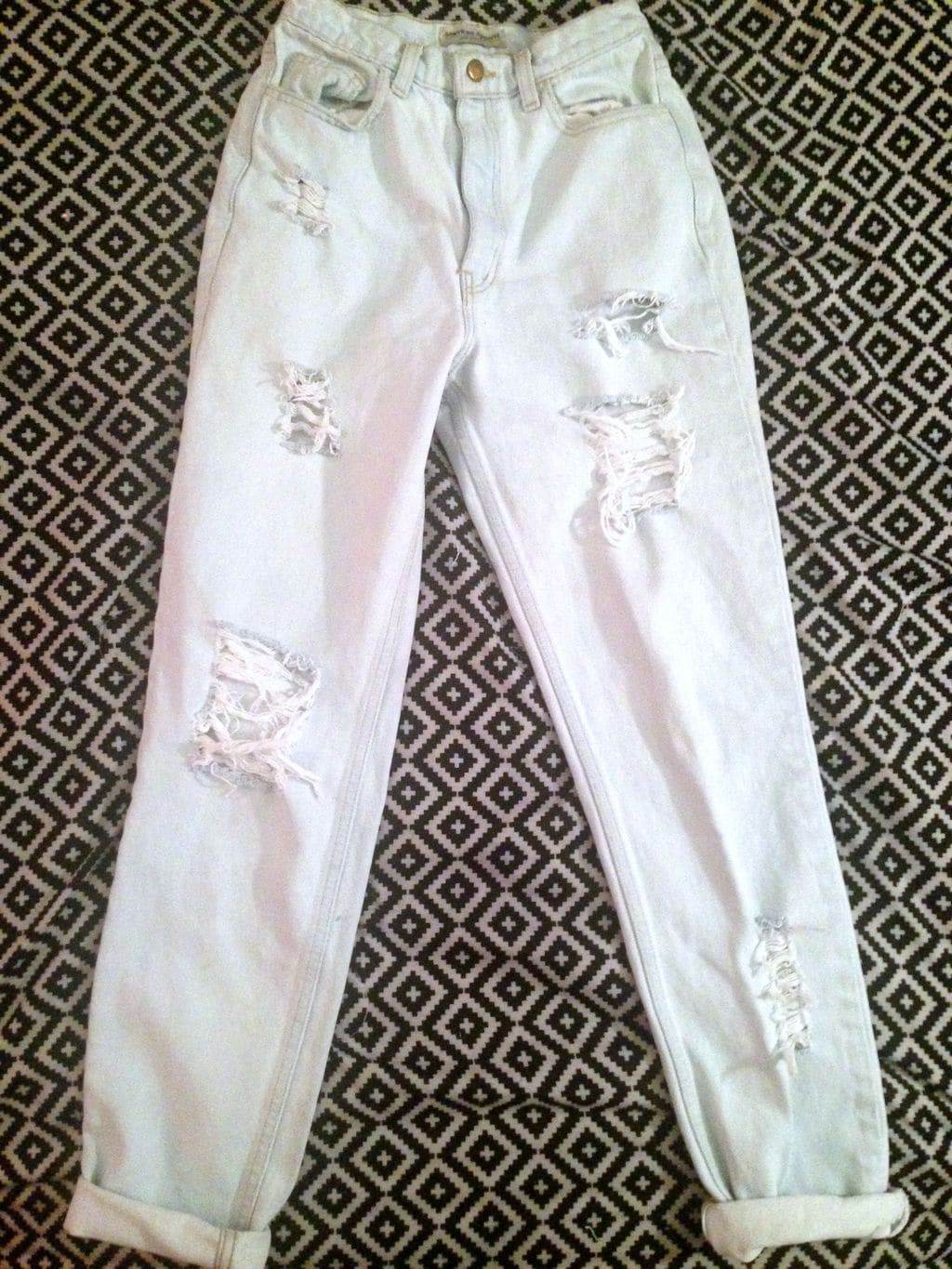 While a good pair of jeans may be the basis of a good wardrobe, a pair of distressed jeans is certainly the start of a great one. Beloved by bohemians and bikers alike, distressed denim can turn even the blandest of outfits into something special by adding a dash of edgy flair.
Unfortunately, ripped jeans can run a tad expensive. Fortunately, here is a tried, tested, and cost-effective tutorial on how to create your own distressed denim.
Related reading: The Best DIY Jeans Ideas That Anyone Can Pull Off.
You'll Need: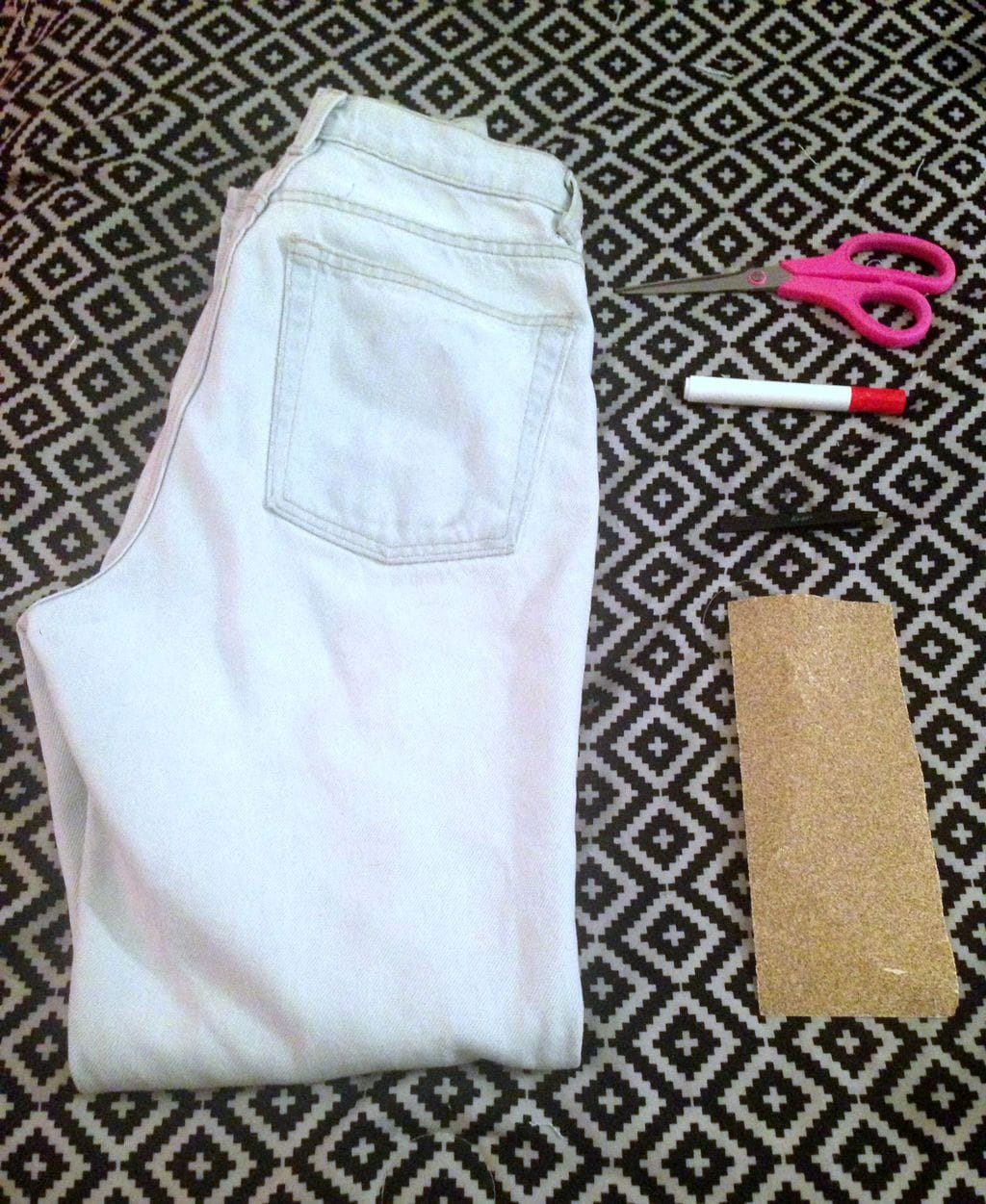 Denim – The sturdier, the better (Forever 21 jeans need not apply). Visit your local thrift store to score the perfect pair for this DIY.
Marker/Pencil/Chalk
Scissors
Tweezers
Sandpaper (Optional)
Washer/Dryer
Inspiration
The Process
Search online for images of ripped jeans that you like. What do you like about them? Do you like crisp slits or large tears? Check out Pinterest and Tumblr for some denim inspiration.
Throw on your jeans and use the pencil to mark where you'd like to cut and distress.
Take off the jeans and remember to always flip out the pockets. No one wants useless pockets.
Using scissors, start cutting horizontally along your markings. Try to keep them around 1/2″-3/4″ apart.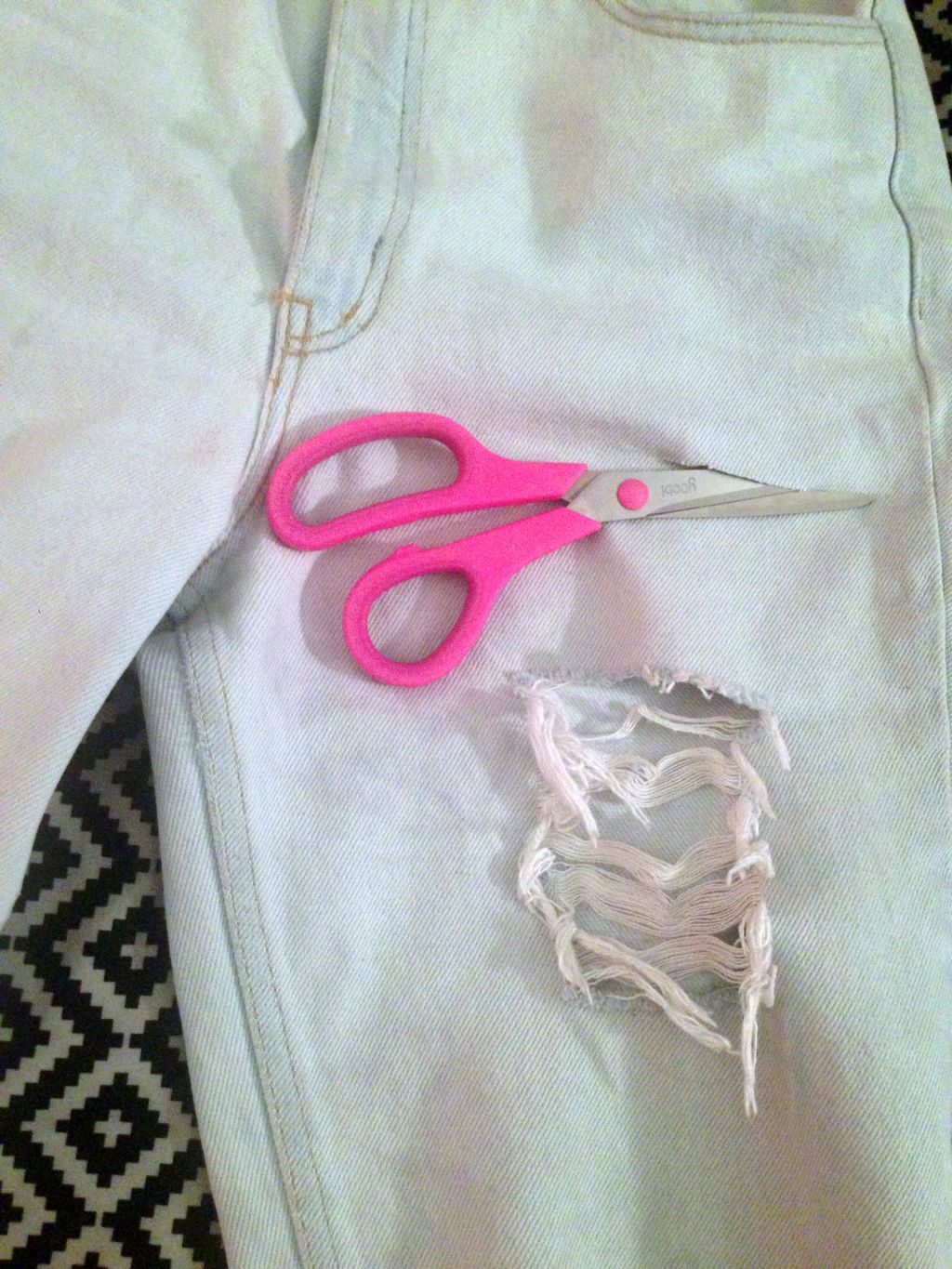 5. Take the tweezers and begin gently picking at the vertical blue threads. This is definitely the most time-consuming part of the project and yes, you will want to pluck something else out of frustration. But keep at it! Buckle down, put on some tunes, and get tweezing!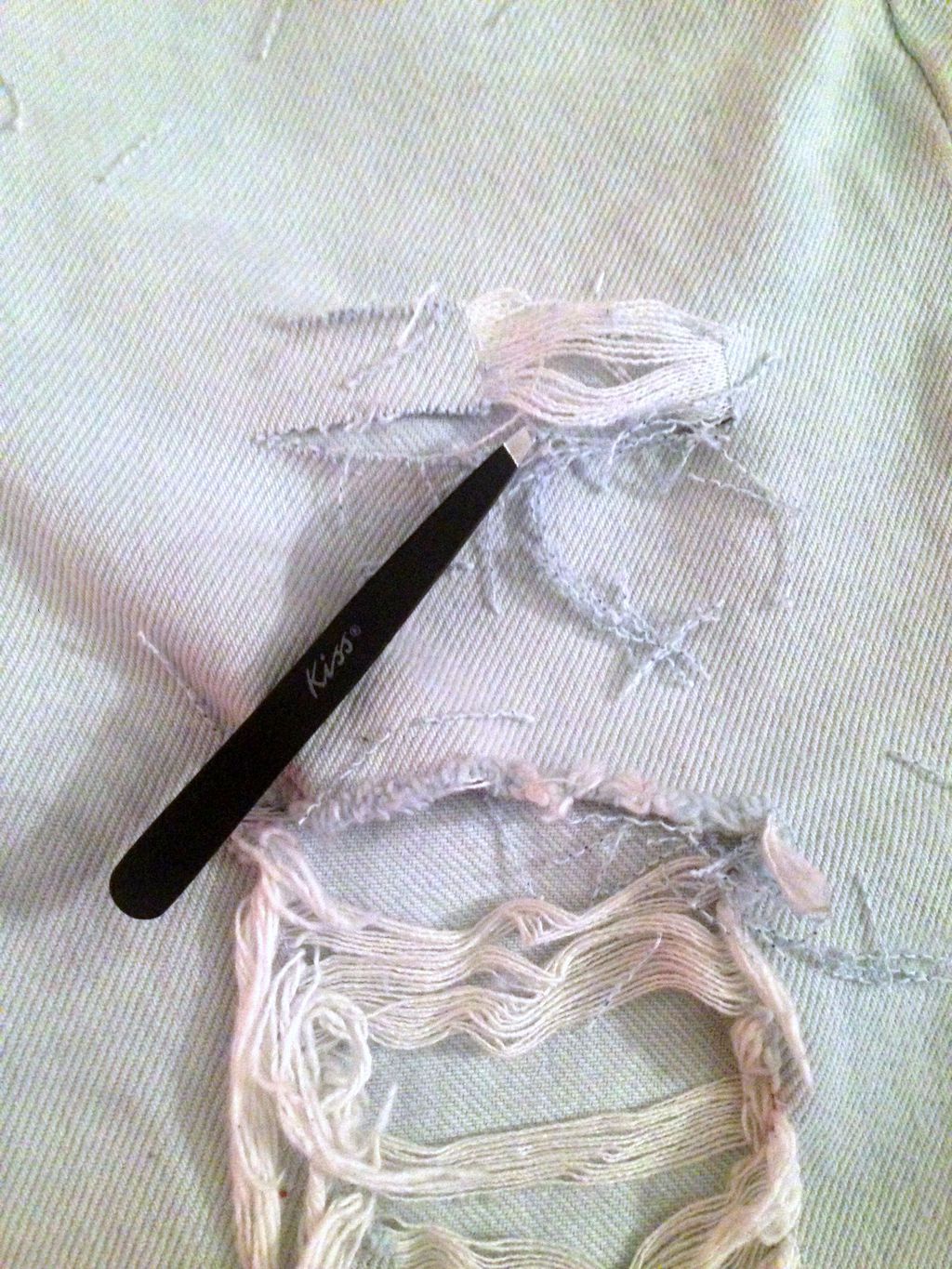 6. If desired, make small incisions on your jeans and gently rub the sandpaper against them. This will create a more authentic "worn in" look. My favorite area to sand is on the back pockets.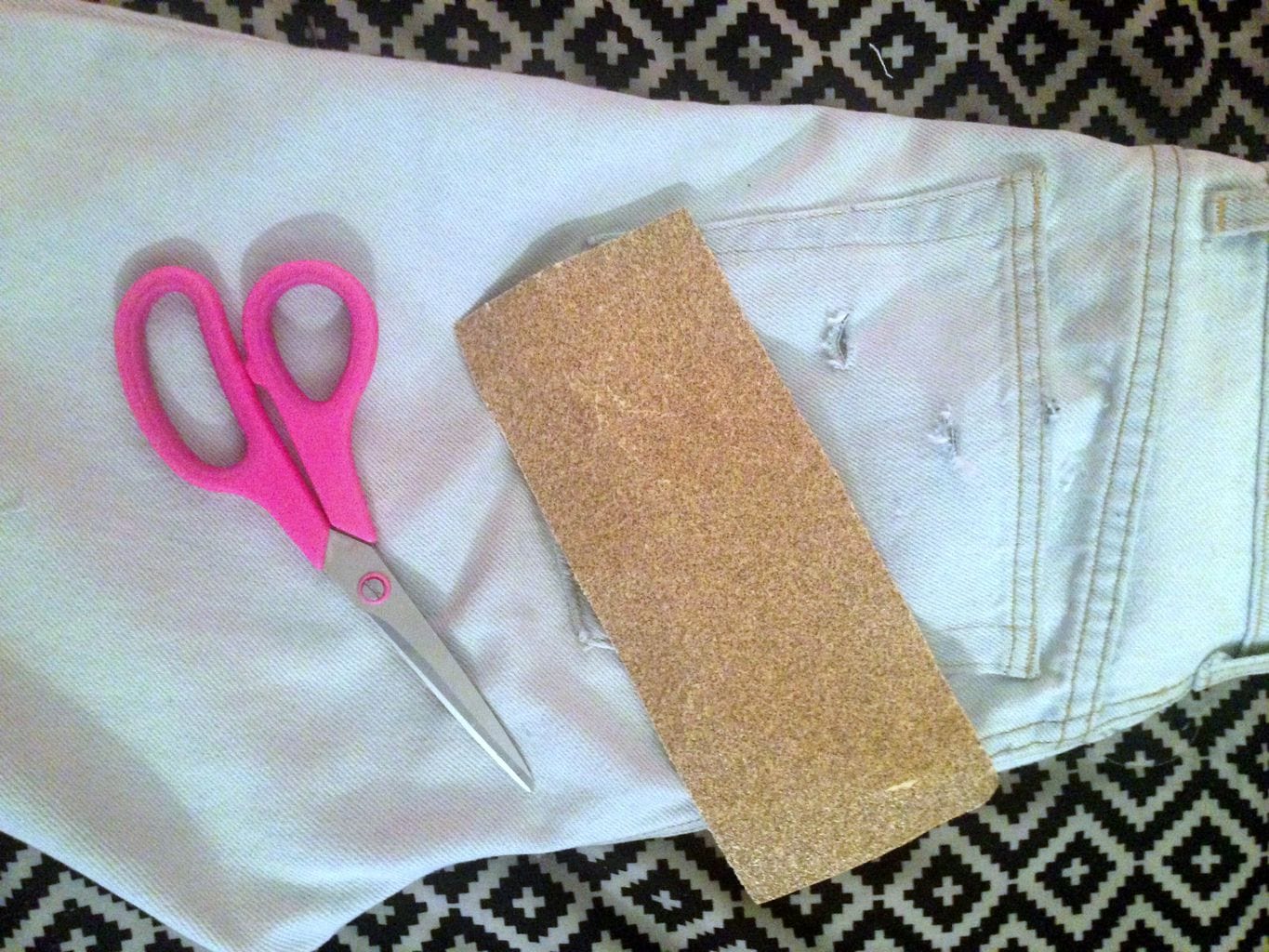 7. Toss your jeans in the wash. Remember to always wash your jeans in cold water to preserve its color. Washing ensures maximum distressing, as it further irritates the frayed edges on the jeans. Feel free to throw them in the dryer, or even air dry them if you'd like.
And you're done!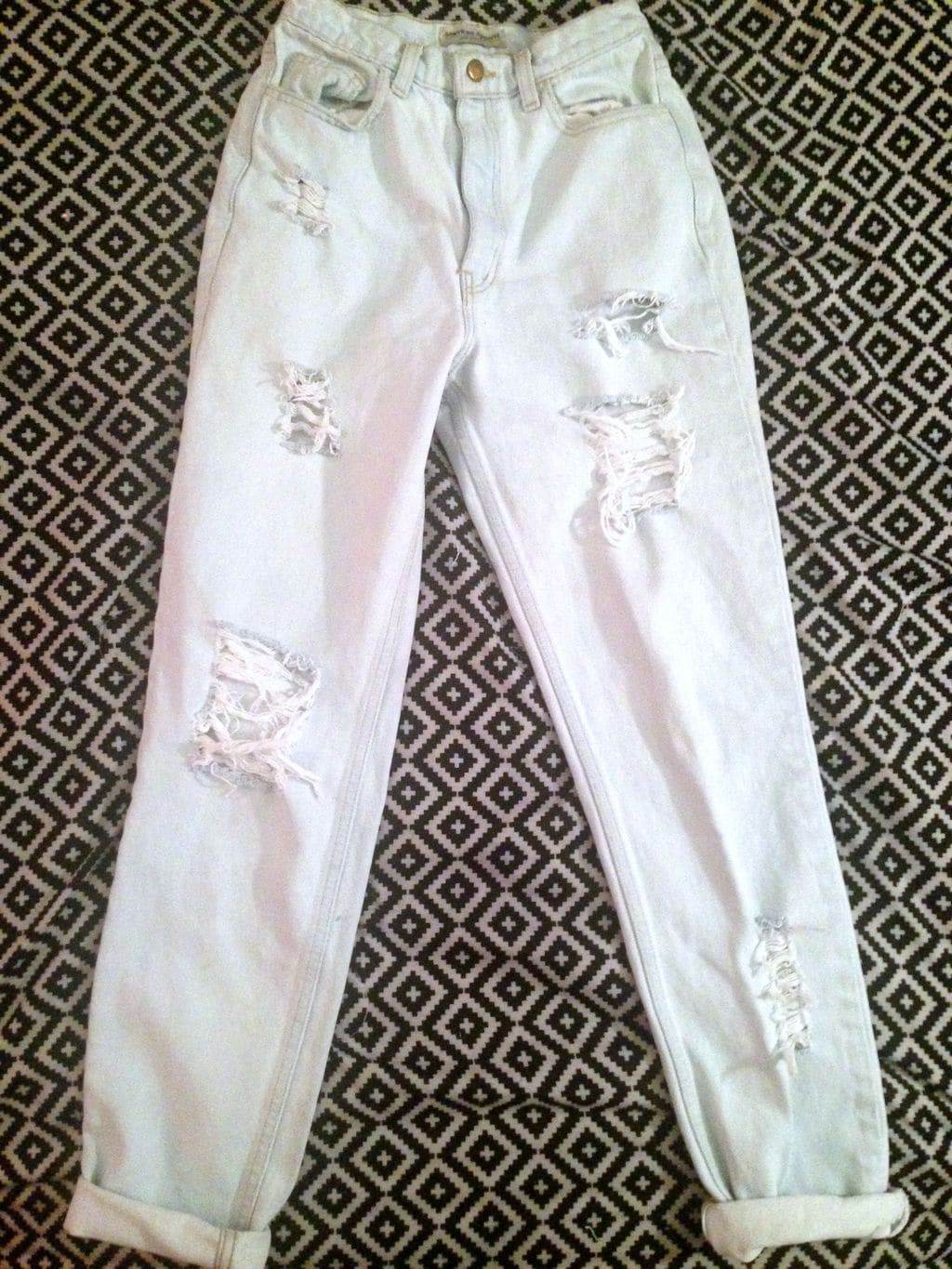 Go wear your new distressed jeans with confidence, and check out these CF posts to see how to wear your ripped jeans.
Will you be trying this tutorial?
How do you wear distressed denim? What are some of your tips and tricks for creating the perfect pair? Let us know in the comments!