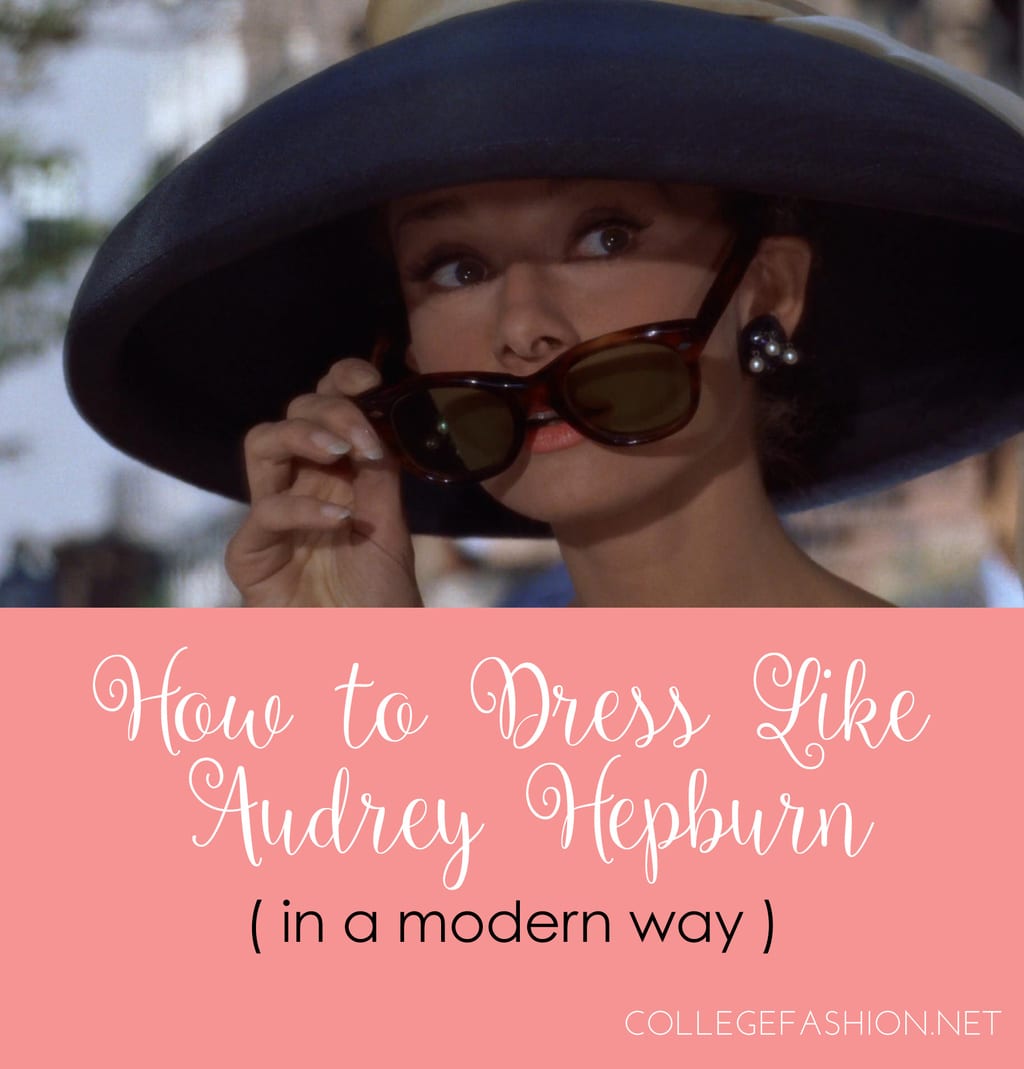 Welcome to the latest edition of Ask CF! Every two weeks, we select a reader fashion question and answer it here on the site. Do you have a specific fashion question for us? Scroll to the bottom of this post to learn how to send it our way!
Ask CF Question
Dear CF,

One of my summer goals is to revamp my style. After reading your article on celebrity fashion muses, I realized that I've always been drawn to Audrey Hepburn's look – it's classic and feminine, but with a slightly boyish charm. I think it's a great fit for my personality and I'd love to model my wardrobe around it.

That being said, I'm having trouble using Audrey as a muse while still looking up to date. I love my trendy pieces and I don't want to look like I'm wearing a retro costume. I want to combine Audrey's style with that of a normal 20-something gal, if that makes sense.

Can you help me dress like Audrey in a modern, college-appropriate way?
Our Response
I think everyone can agree that we all go through fashion phases. There are times when we want to change up our style and "transform" ourselves into something new without doing a complete 180.
If you read CF often, you know that we advocate looking to celebrities for fashion inspiration, especially when you're still defining your style. Audrey is a fantastic choice – I think we've all been inspired by her at one point or another.
The great thing about Audrey is that her style is so timeless. Since so many of her go-to pieces are still in style, it's easy to take inspiration from her in a modern way. Read on for our best tips, as well as three outfit ideas to help you emulate Audrey.
Sincerely,
Emily
Keeping It Classic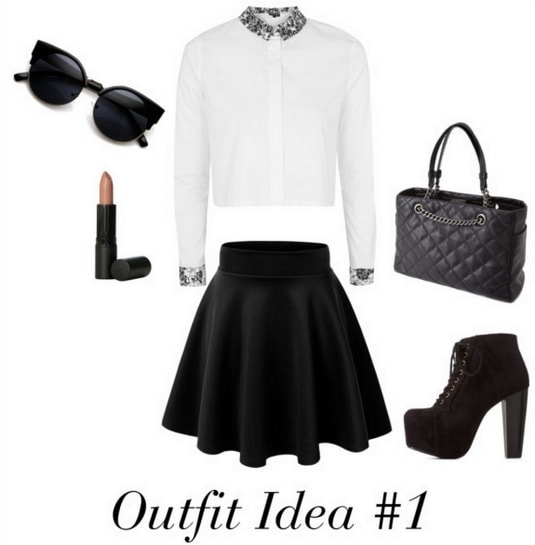 Top, Skirt, Purse, Boots, Lipstick, Sunglasses
Audrey's look is all about embracing a timeless style, and it doesn't get more classic than an entirely black and white outfit. Tuck a collared button-down into a simple black skirt, then add bold sunglasses and neutral lip to get Audrey's glamorous vibe. Finish the outfit with modern items you may already own, like a black purse and our favorite Lita booties.
Summer Casual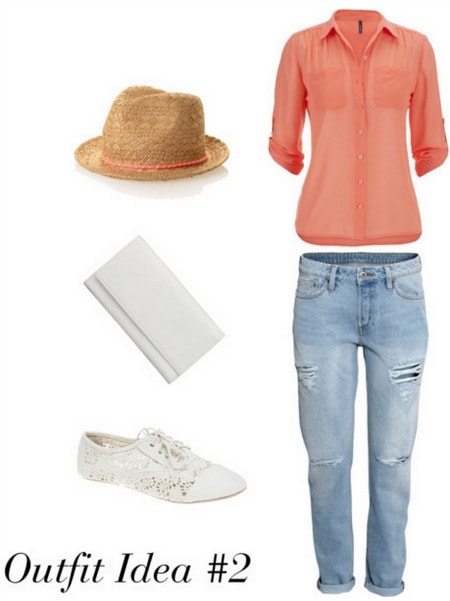 Top, Bottoms, Shoes, Hat, Clutch
This outfit is a bit more casual and has a subtle retro vibe. This apricot-hued button-down calls to mind Audrey's orange frock from Breakfast At Tiffany's. Dress it down by tucking it into your favorite boyfriend jeans. White accessories maintain the classic gamine style, while a straw fedora completes the look.
Neutral & Nice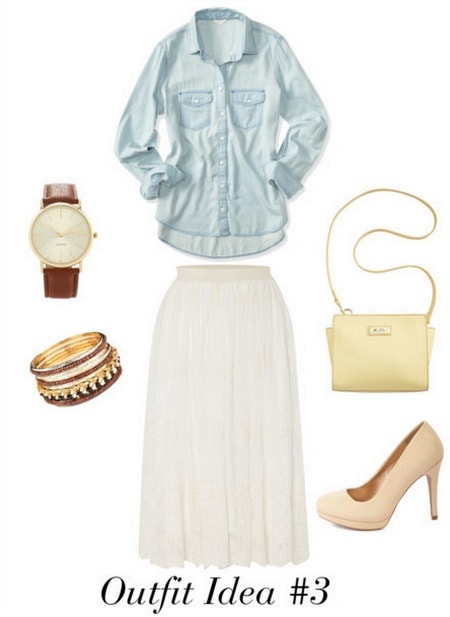 Top, Skirt, Shoes, Purse, Watch, Bracelets
The last look features one of Audrey's favorite outfit combinations – a midi skirt and a collared button-up – but looks modern thanks to trendy fabrics like lace and chambray. A small purse and classic, no-frills accessories add balance to the look while playing into summer's neutral accessory trend.
Do you have a pressing fashion question? Ask away!
Is there a piece in your closet that you never know how to style? Do you have an important event coming up? Is there a certain trend that is completely lost on you? Do you need general fashion advice?
If you have a question you want to see answered in this column, just send it via email to askcf @ collegefashion.net and one day you might see your question answered right here on the site!
Please note: We get A LOT of email and unfortunately we will not be able to respond to every single question. However, we will read through each question and then decide which ones will be most helpful to the most readers. Thank you for your understanding.
What do you think?
Would you wear any of these outfits? Are you inspired by Audrey Hepburn's style? Do you like the outfits I picked out? Let us know in the comments!