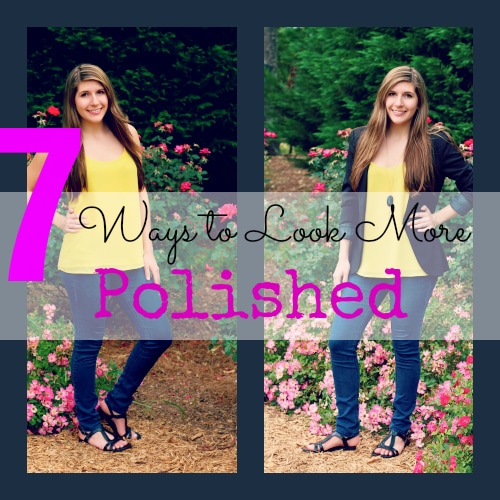 Sinéad, a fabulous CF reader, left a comment on my What to Wear to the Gym article saying she's looking for a casual but polished style for her summer in a new city.
I decided to expand on this idea to show you how to upgrade your outfits from casual and basic to polished and put-together.
Time to level up! Scroll down to see 7 easy ways to look more polished:
Tip 1: Add a Blazer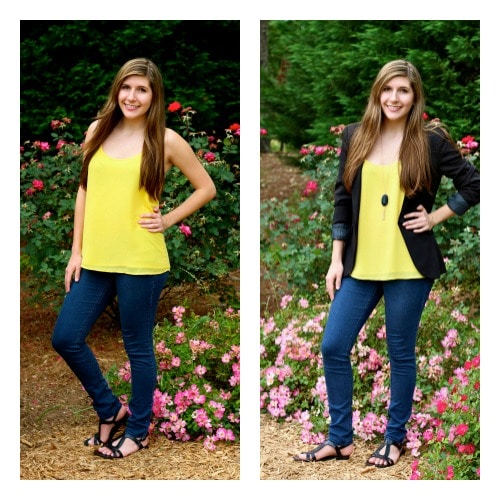 One of the easiest ways to transform your look is with a blazer. A blazer instantly increases your points on the glam-o-meter, even when paired with the simplest of shirts.
Here, the combination looks youthful, modern, and casually chic with jeans and sandals. Rolling up the sleeves adds to the trying-but-not-trying look. This black necklace also ties the whole outfit together.
Tip 2: Patterned Pants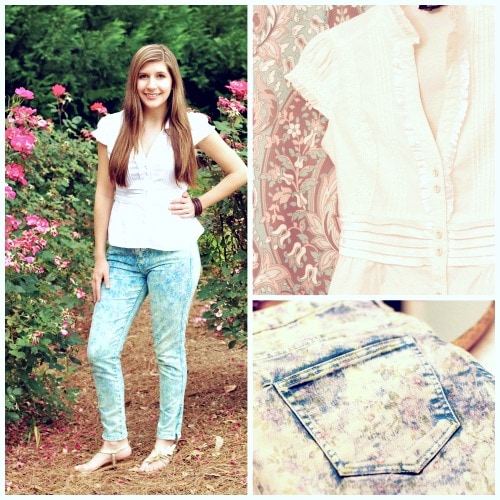 It's easy to fall into a basic blue denim rut. Break out of the jean jail! Floral and patterned denim is the new black, er, blue jean. I love patterned pants and find that they're a comfortable, casual way to show a little personality.
If you're still skeptical about jumping on this bandwagon of wild pants, stick with subtle patterns or subdued color schemes. Slowly, you'll find yourself swimming in a rainbow of colorful pants. I doubt they taste like Skittles, though.
Tip 3 & 4: Add Tights and a Fitted Jacket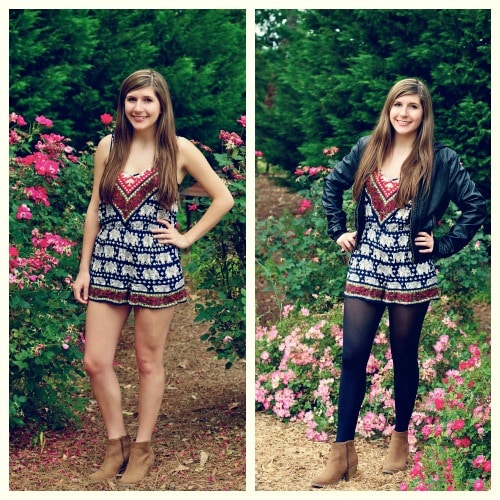 You know what's tight? Wearing tights with summer clothes.
A simple day-to-night formula is to simply add tights and a fitted jacket to any outfit. I like fake leather, because I am so rebellious that I sometimes don't do all the extra credit assignments in class. I am a rebel with a cause, and that cause is Netflix and having time to shower.
Tips 5 & 6: Add a Statement Necklace & a Pop of Color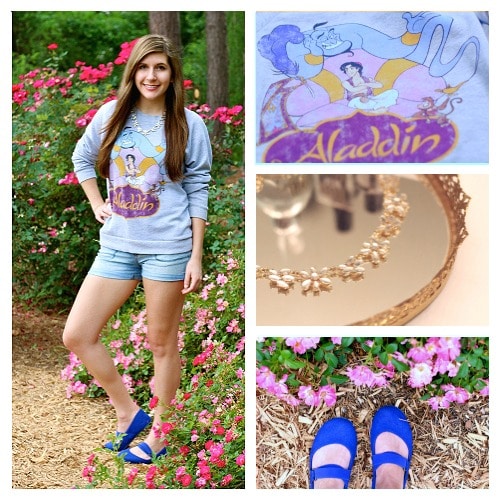 If you want your graphic top to look as fancy as Iggy Azalea, put on a chunky necklace.
I tend to not wear too many graphic shirts, but who can say no to a snuggly sweatshirt? No one. Except for Genie, because he doesn't wear shirts. In honor of Genie's expression (BTW, why are there no Disney character Emojis? Their expressions are gold!) I added a bright pop of color in his signature shade – blue.
Pops of color bring bring muted outfits to life. It's easier than rubbing a lamp, Aladdin. Get with the program.
Tip 7: Glitter Accent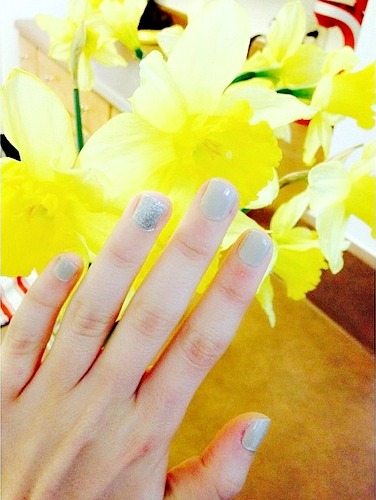 Nothing looks classier than neutral-colored nails. My favorite neutral polish is Revlon Colorstay's Bare Bones. The formula is the opposite of bare, and it bears longer on my nails than many Essie and OPI polishes.
I leave the nail art to the professionals, but adding a glitter accent nail is foolproof. Now you swing from the chandelier like Sia, or a rub a lamp in style.
Your turn!
How do you like to look more polished? Will you be trying out any of these tips? I am the genie to your requests, so keep them coming, please. (Big thanks to Sinéad for this request!)