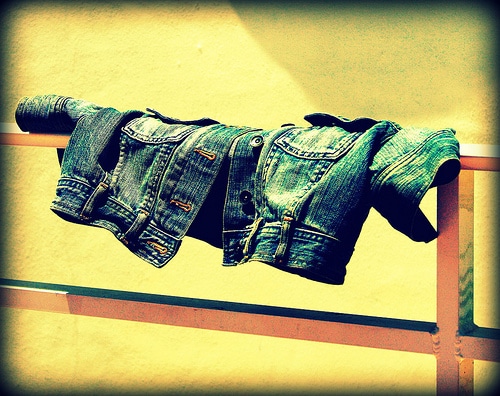 In my last post, I talked about style resolutions for the fall, and many of you responded with enthusiasm about the first rule, cutting back on the denim uniform. Wearing denim every day is a hard habit to break, so I decided to create a post with some denim-free outfit ideas.
Things to Consider
When dressing without denim, there are a lot of factors you have to consider. What are your options for a day with no jeans?
Consider the weather and the day's events. There are many ways an outfit without jeans could go wrong – if it's super windy out, you probably don't want to wear a skirt. At the same time, consider how appropriate it is to wear super-short shorts to, say, a job interview (hint, it's not!). And while leggings and a tee may be fine for some, consider how comfortable you are walking around without real pants on. Essentially, you can't keep a resolution if you can't practically execute it.
Borrow ideas from our friends across the pond. Believe it or not, wearing denim every day is a very American thing. While Europeans are known for their well-cut denim too, they also wear different styles of pants and legwear that are rarely seen in the States. We don't even really have comparable words for most of them (tapered trousers, hotpants, jumpsuits, cropped trousers)! This is where UK retail sites (Topshop.com, Missguided.co.uk) and fashion community sites (Lookbook and Chictopia) really come in handy. Do your research and get inspired!
Think outside the box. Often times when people hear "no jeans", their minds jump straight to skirts and dresses. But when the weather cools down, skirts and dresses are near impossible to wear without freezing to death. Denim is not the only legwear option! You can stay warm in leggings, khakis, cargos, tights, trousers… there are options!
How to Dress Without Jeans
So now that we've talked about the basics behind the resolution, lets get to the fun (and most challenging) part: how do you dress without jeans?
Here are my top tips to creating cute outfits that don't involve denim – it's easier than you think to pull off!

Warm Weather Revival
I probably cannot stress this enough: get some mileage out of your warm weather clothes while you can!
I know it's tempting to break out the fall clothes as soon as school starts, but in a few months after you've worn them all, what will you wear then? Resist the urge to wear your fall/winter stuff as long as you can, and bust out your summer florals and trendy shorts instead!
In the outfit below, I paired a pretty summer dress with a cardigan (in case your classes are overzealously air conditioned like mine) and some summery footwear to help your warm-weather wardrobe go the distance.
In the second outfit, shorts and a simple button-down plaid shirt are paired with cute flats and a straw fedora to channel some summer spirit. A neutral handbag finishes this outfit off for a look that would be perfect for class.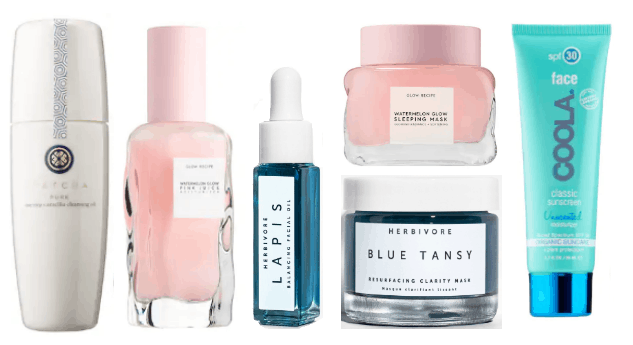 Product Information: Dress – Topshop, Cardigan, Ring and Shoes – Modcloth, Bag – Urban Outfitters.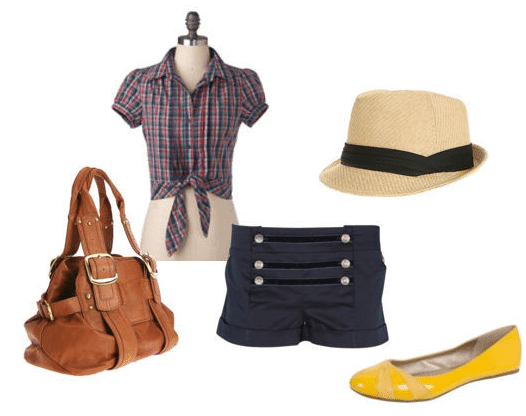 Product Information: Shorts and Flats – Charlotte Russe, Blouse – Modcloth, Bag and Fedora – Urban Outfitters.

Unique Legwear
Tights, leggings and legwarmers (yes, legwarmers) should be staples in every college girl's wardrobe.
Not only are they versatile, but they're also cheap, getting you the most bang for your buck. These unique legwear options are also great because they help transition your skirts and dresses into fall (even your shorts, if you're adventurous), practically doubling your wardrobe.
To stand out, I highly recommend buying tights in a multitude of colors, textures and patterns beyond the basic black opaque. Go for a Blair Waldorf look and pick some up in white, navy and red, or channel Jenny's rocker chic persona with some trendy cutout leggings. Legwear can help you distinguish your true style persona.
Now on to the outfits! In the first outfit below, a summery dress gets a fall update with the addition of cable knit grey tights and a cardigan. A quilted bag and some amazing flats add a hint of Gossip Girl chic to finish the look off.
In the second outfit, I wanted to show you a new way to wear legwarmers (or even knee socks, if you have them) under your boots. Just a hint of pattern peeking out from the boots adds interesting dimension to an outfit while keeping you warm.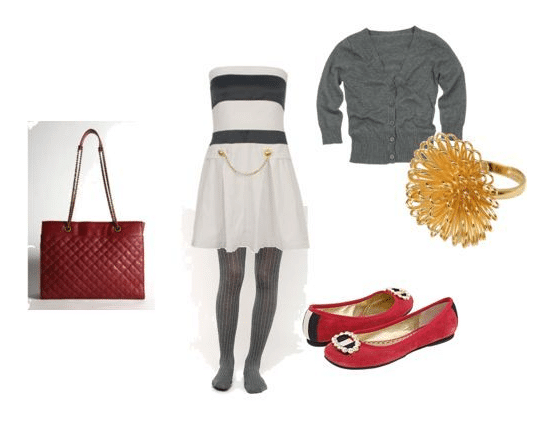 Product Information: Dress – Missguided.co.uk, Shoes – Juicy Couture, Bag and Tights – Urban Outfitters, Cardigan – Alloy.com, Ring – Modcloth.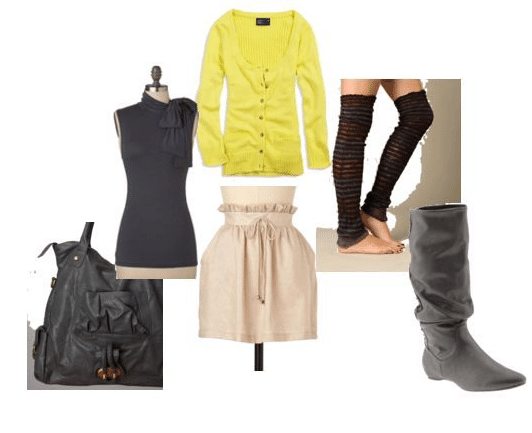 Product Information: Legwarmers – Free People, Boots – Piperlime, Shirt and Skirt – Modcloth, Bag – Lulus.com, Cardigan – American Eagle.

Diversify Your Pants
When Katie Holmes stepped out in that infamous pair of boyfriend jeans last year, I had an epiphany: Why do we as women hide our phenomenal shoes (that we're incredibly proud of) under our pant legs?
I became an instant fan of cropped pants and still am to this day. Not only do they show off your shoes, they also make your legs look fabulous. So when you're trying to avoid jeans, why not try the harem trend or some cropped trousers and pair them with a showstopping shoe? You'll be pleasantly surprised at the results!
In this outfit, I mixed trendy harem pants with a loose tee and some cool accessories for an effortlessly chic vibe. Here's a tip: make sure to tuck in the shirt – this makes the outfit appear more polished and you'll achieve a breezy, relaxed effect.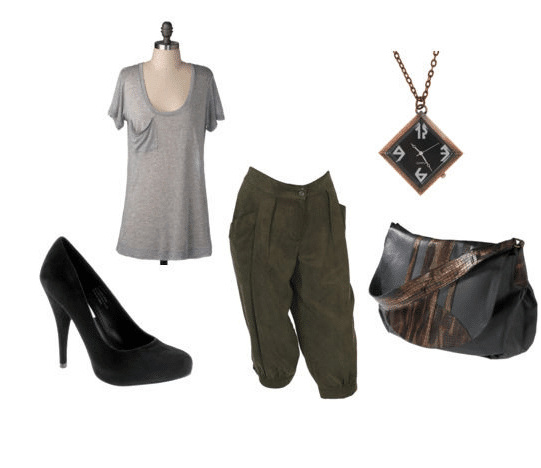 Product Information: Shirt, Bag and Necklace – Modcloth, Pants – Forever21, Shoes – Piperlime.
What do you think about NOT wearing jeans?
I hope that this article helps all of you planning to diversify your wardrobe.
What do you think of my ideas? How do you survive on days when you don't wear denim? I'm always open to suggestions, so don't forget to comment with any questions you have or anything else you'd like me to address!