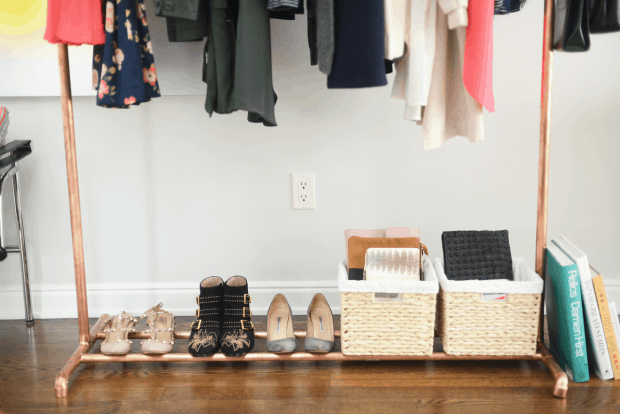 I shop for summer clothes year-round, which leaves me with a closet full of summer pieces that I didn't have time to wear during the hot season. I always pledge to fit these clothes into my rotation for the following summer. But I've also learned that I don't have to push my summer pieces to the back of my closet until June returns. Neither do you! You can totally make your summer items work in the fall.
Here are 5 summer pieces you can adapt for your autumn wardrobe:
1. Jumpsuit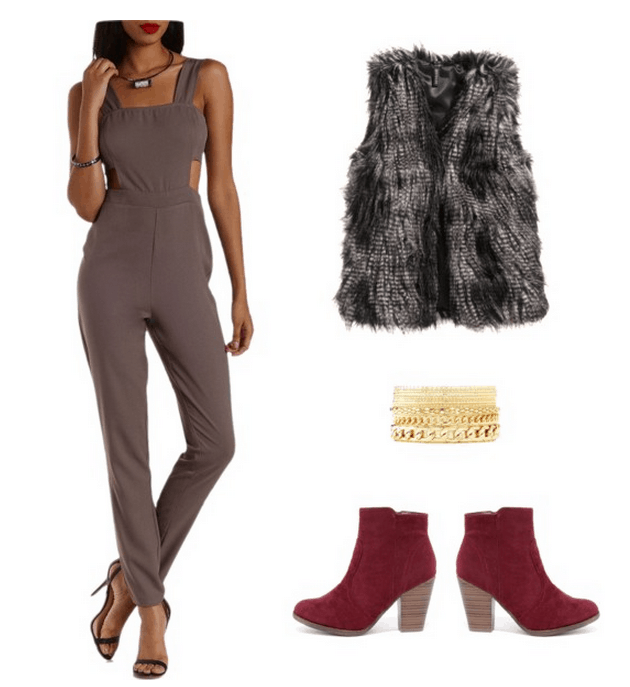 Products: Jumpsuit, Vest, Bangles, Boots
It's simple to adapt this sleeveless jumpsuit for an autumn night out. First, trade your strappy heels for wine-hued suede ankle boots. Grab a black faux fur vest to pull over your jumpsuit for some warmth. Top off your look with an assortment of gold bangles featuring chains and stamped textures.
2. Fedora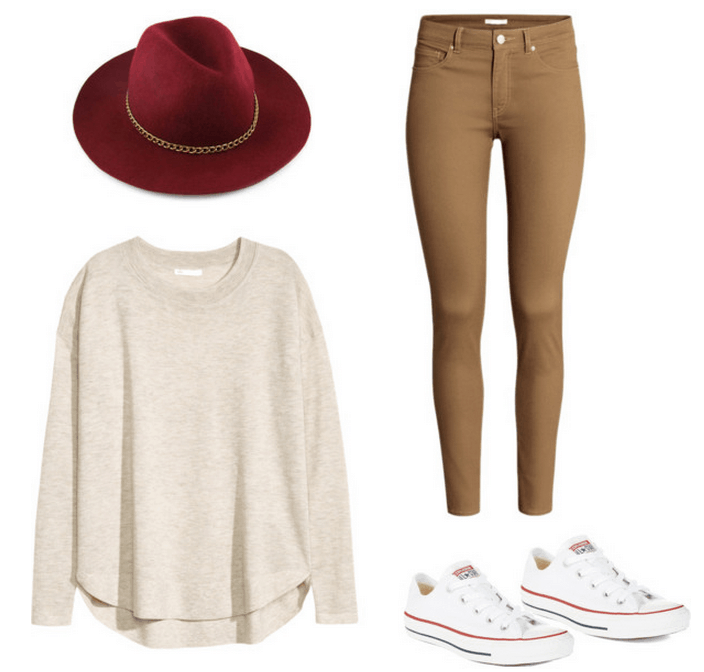 Products: Fedora, Sweater, Pants, Sneakers
Hats are a trademark summer accessory, but you don't have to put them away in September. They can easily be paired with cold weather wear. This dark red fedora with gold chain detailing would look equally great with a boho-chic summer outfit and a rustic fall look. Pair it with camel-colored slim-fit pants to fit the autumn color palette. Keep warm with a beige wool-blend sweater, then walk out the door in some retro-chic Converse All Stars.
3. Denim Skirt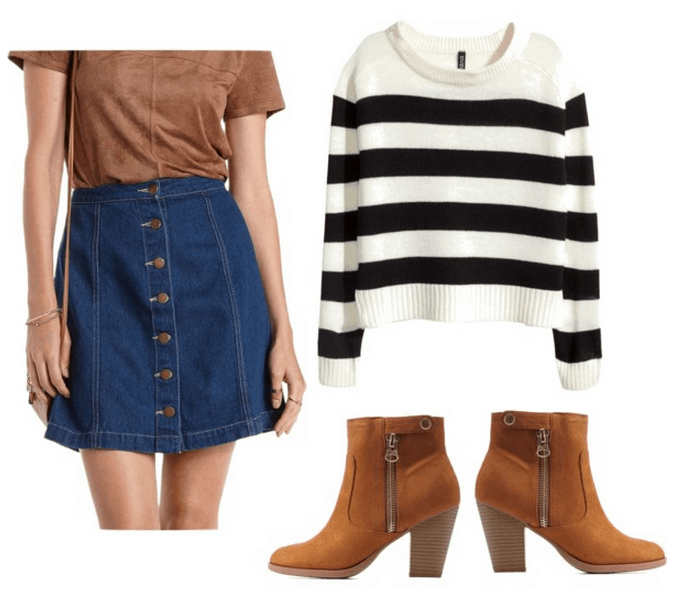 Products: Skirt, Sweater, Boots
Denim skirts made a huge comeback this summer, but you don't have to stow yours just yet. Rock this classic into the fall by pairing it with chunky heeled suede booties. Tuck a striped side-slit sweater into your skirt to complete the look.
4. Culottes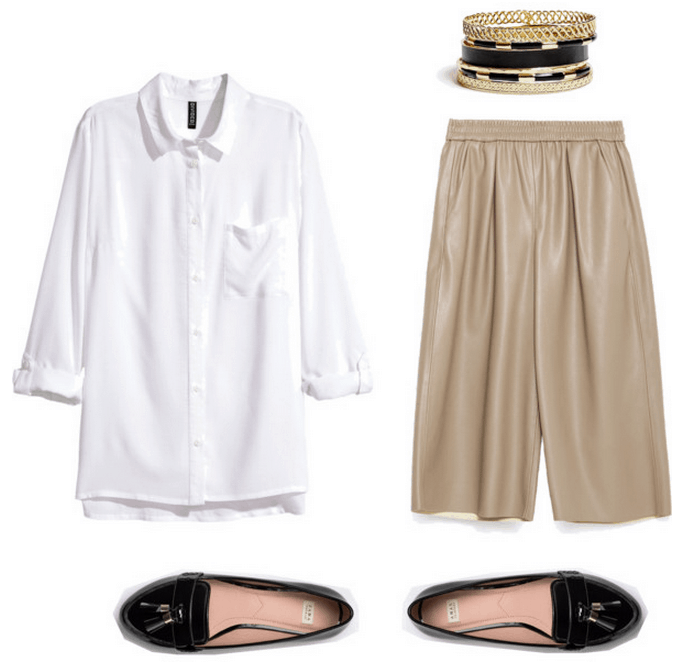 Products: Shirt, Bracelets, Culottes, Loafers
Culottes were another huge trend this summer, and you can easily add a pair to your fall wardrobe. Take a classic white button-down shirt and pair it with beige faux leather culottes. Slip your feet into patent leather loafers with gold tassels. Add a finishing touch to your ensemble with gold-tone bracelets.
5. Crop Tops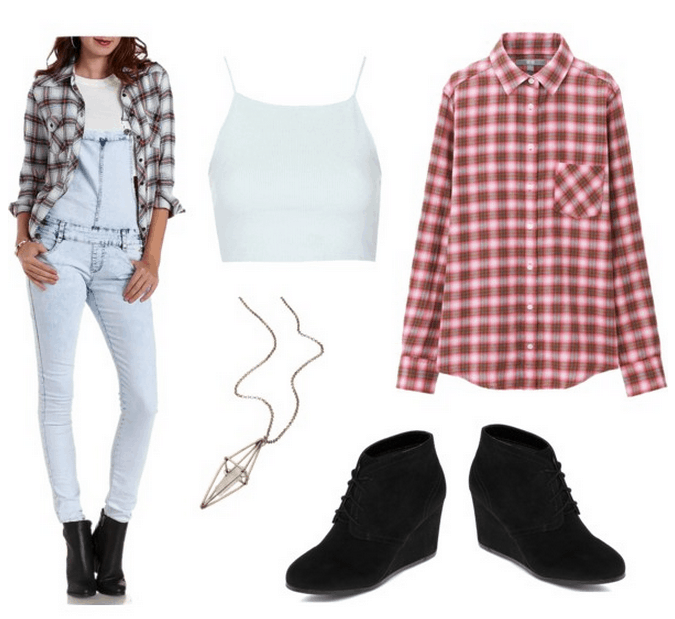 Products: Overalls, Crop Top, Necklace, Shirt, Boots
Hot summer weather and crop tops go hand in hand. For the chillier season, incorporate your crop top into a modern grunge look with acid washed denim overalls. Layer a red checked flannel over top and slip on some black wedge ankle booties. Embellish your ensemble with a caged stone necklace on a long chain.
What do you think?
Would you wear any of these looks? Which summer pieces are you going to transition into your fall wardrobe? Let us know in the comments below.