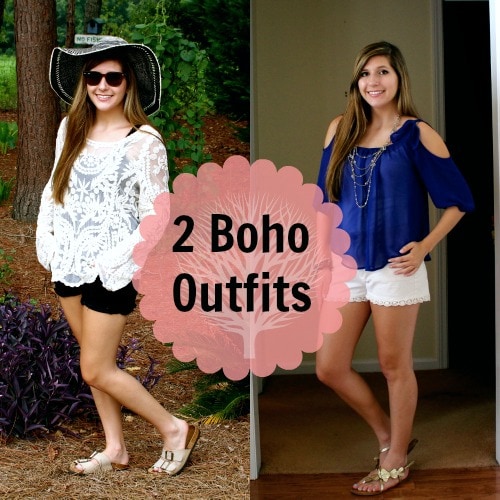 Summer is not over until the Pumpkin Spice Lattes say so. Here are two boho-inspired looks that work for the end of summer or (cough, cough) back-to-school. Boho is a subjective term. To me, boho is simply anything inspired from nature that has movement and texture, and I think the two outfits below fit that criteria.
1. Summer Nomad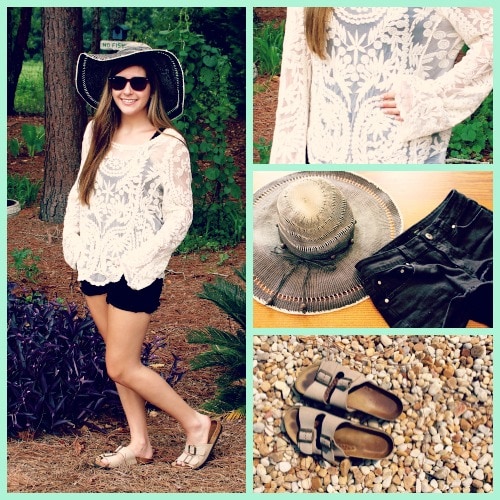 Does anyone else remember seeing tops like this one all over Pinterest? I love crochet, bell sleeves, and scalloped edges, and this shirt just happens to have all three. Jackpot! The white pops against a black cami, but for a more subdued look, try wearing it over a neutral camisole.
Save 'yo face from the sun and wear a hat. I would advise against wearing a straw hat to class for obvious reasons, but for walking around downtown, it's a fun and practical accessory.
To add the effortless feel, I paired this with black cut-offs and sporty sandals.
2. Ethereal & Put-Together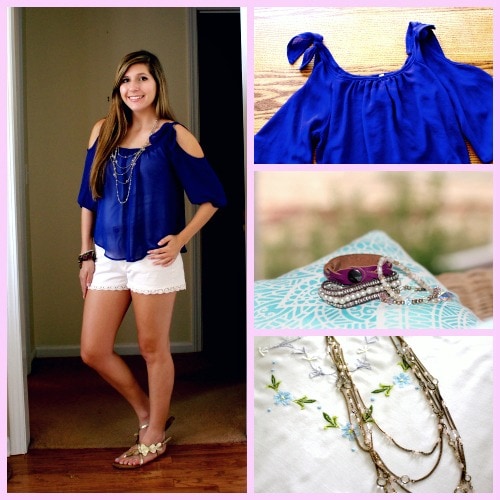 This outfit looks put-together with a preppy meets boho vibe. My love for Grecian shoulder cut-outs began with one of TV's finest shows, Disney's Hercules, based on the (much better) movie. There was a character who was extremely sarcastic, antisocial and wore a dress with shoulder cut-outs. Ever since, I've possessed all three of those features.
I like to walk into the room dripping with gold, as Flight Facilities would say. Hence, I poured jewelry all over. The layered necklace and stack of bracelets are not too much, in my humble opinion, because the necklace's chains are delicate.
Your turn:
Are you into boho looks? Which outfit is your favorite? What do you want to see next? Did you also watch Disney's Hercules TV show? Please let me know below!